There's no shortage of late-summer travel options that are enticing British Columbians, from a kitschy German village a few hours away to a five-star cruise to Hawaii.
Whether it's two days or two weeks, a full set of toiletries are a must. Staples like toothbrushes, toothpaste, shampoo, body wash, deodorant and skin care take up the same amount of space no matter the length of the trip.
With that in mind, a toiletry bag (also known as a dopp kit) should suit one's personal style and priorities, whether that be roominess, leak-proof construction or stylish design.
For more info on travel gear, check out our guide to packing the perfect carry on, sports travel bags and high-quality luggage sets that aren't yet sold out.
The simple and stylish toiletry bag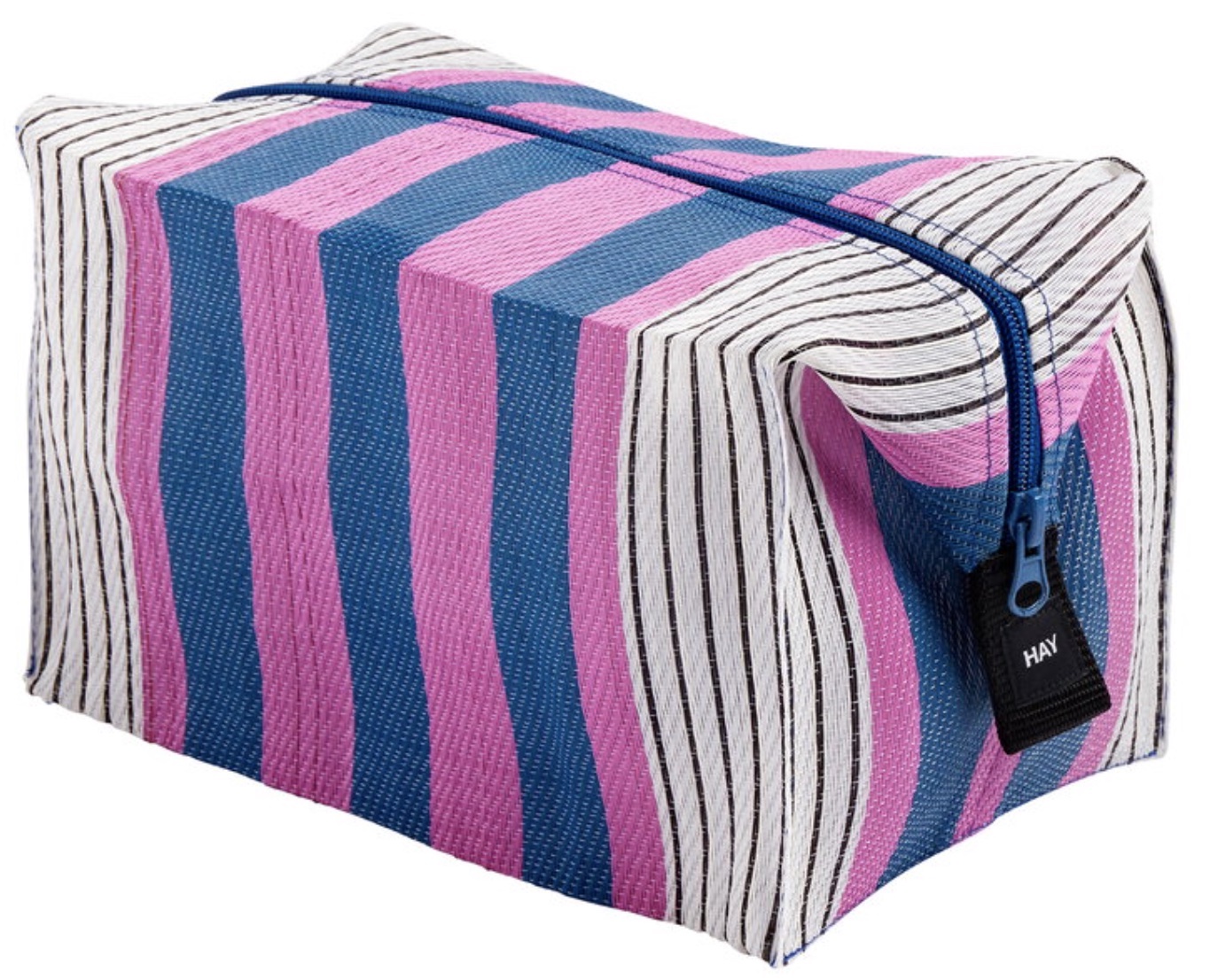 Hays rectangular striped bags fit the necessities and have a practical waterproof lining. It's made from recycled polypropylene and comes in preppy colour combinations that stand out from a sea of black toiletry bags. $38.50 at Finnish Design.
The multi-use hanging toiletry bag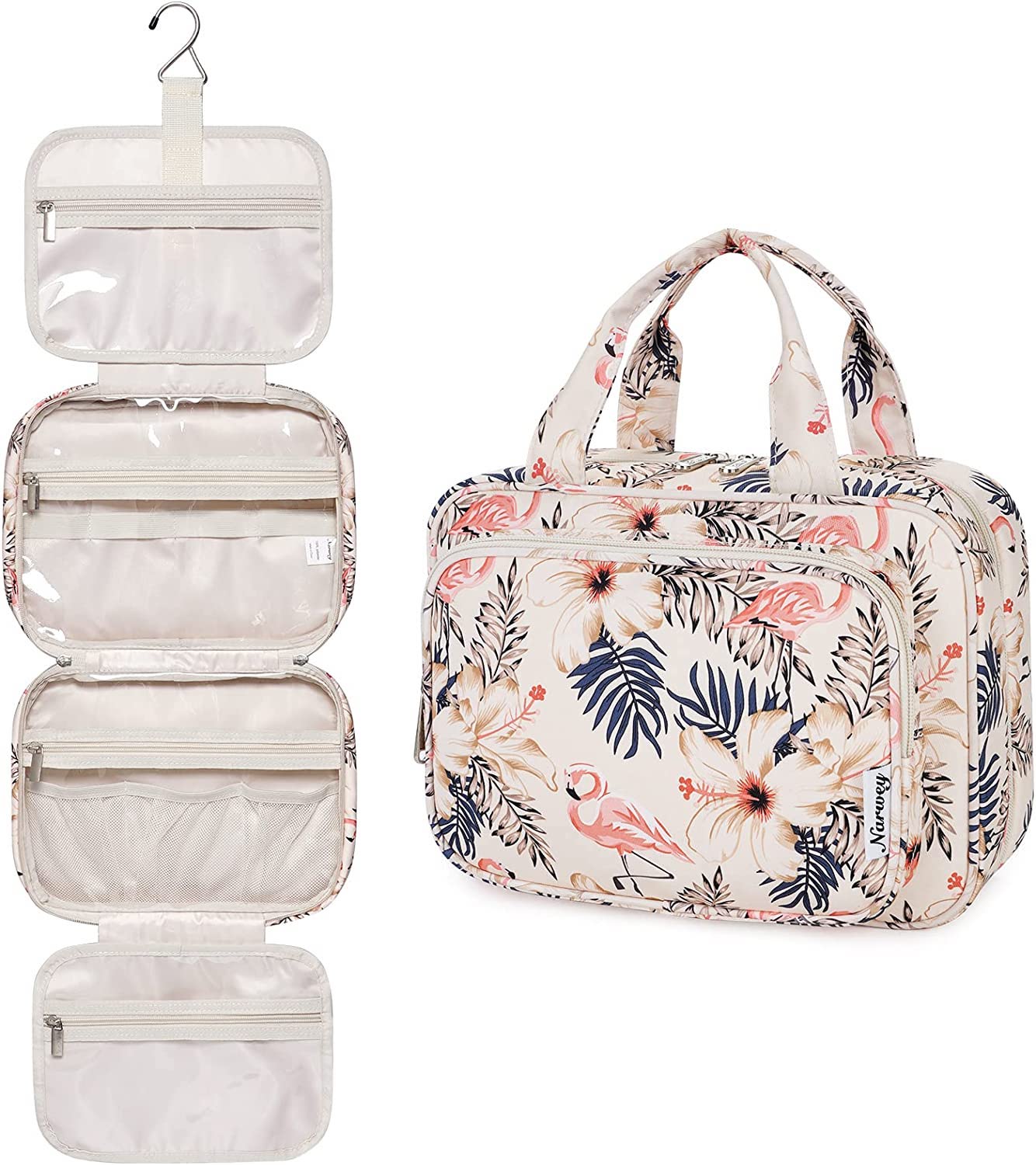 Packing for a family or just need enough space for a 10-step skin care routine? This tropical-print hanging toiletry bag has four roomy compartments for hair brushes, toothbrushes, shampoo, sunscreen, serum and more. It's waterproof and light and with a handle, it feels like a mini toiletry suitcase rather than a single-person dopp kit. $30.99 at Amazon.
The toiletry bag made by luggage experts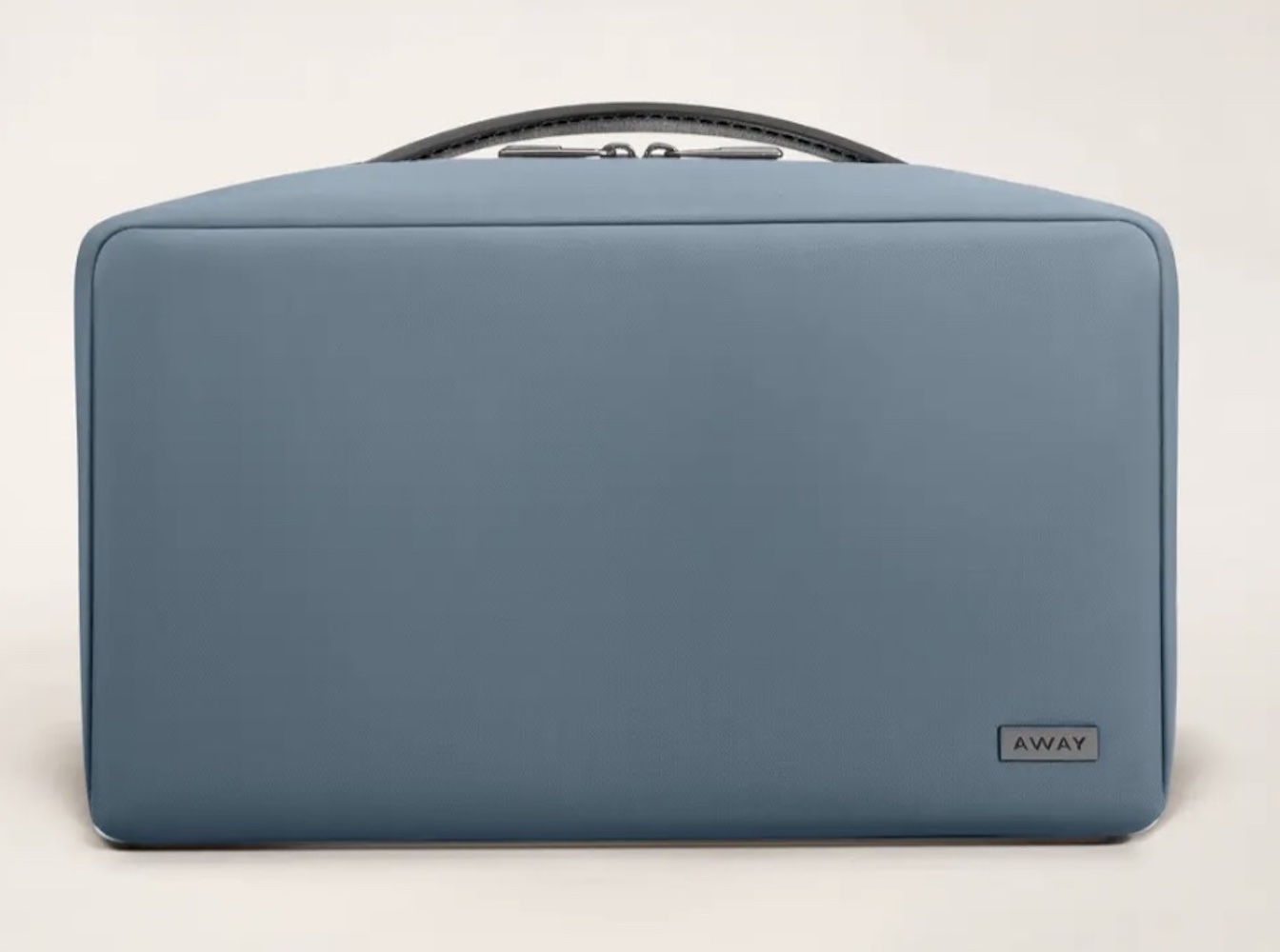 Away is still the go-to luggage for travel influencers on Instagram but it makes more than millennial pink luggage: this sleek Away toiletry bag has three compartments but many users note that it's compact enough for a carry-on suitcase. Made from nylon, it can be spot cleaned easily. $95 at Away.
The monogrammed toiletry bag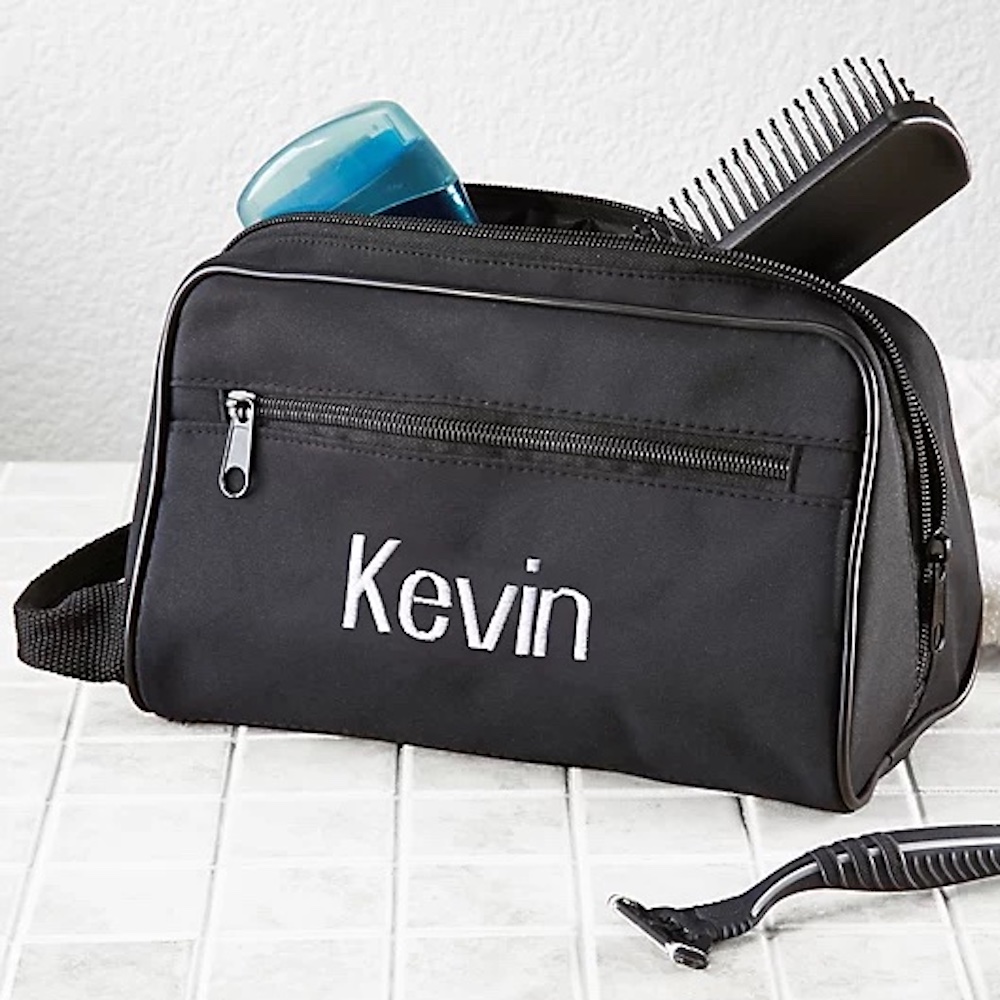 For a black bag that doesn't feel generic, these monogrammed toiletry bags are relatively inexpensive. There's a main compartment, as well as a small side compartment, and can be embroidered with a name or initials. $20.99 at Bed Bath and Beyond.
The utilitarian toiletry bags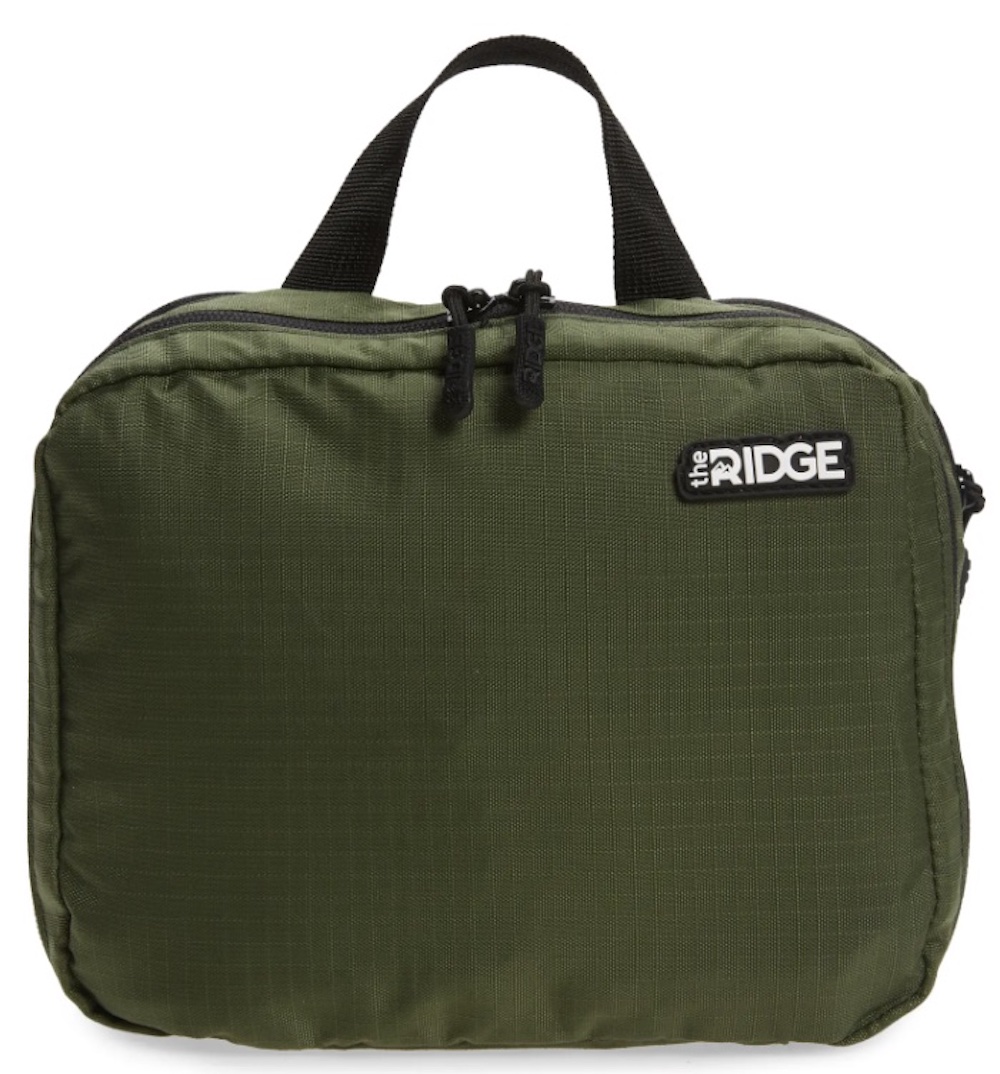 Choose the right toiletry bags and it will last for years, which is why pragmatic and austere styles are so popular. The Ripstop Dopp Kit has a top handle, rip-resistant fabric, interior and exterior pockets and two-way zippers. It feels more like a case than a kit. $60 at Nordstrom.
The small toiletry bag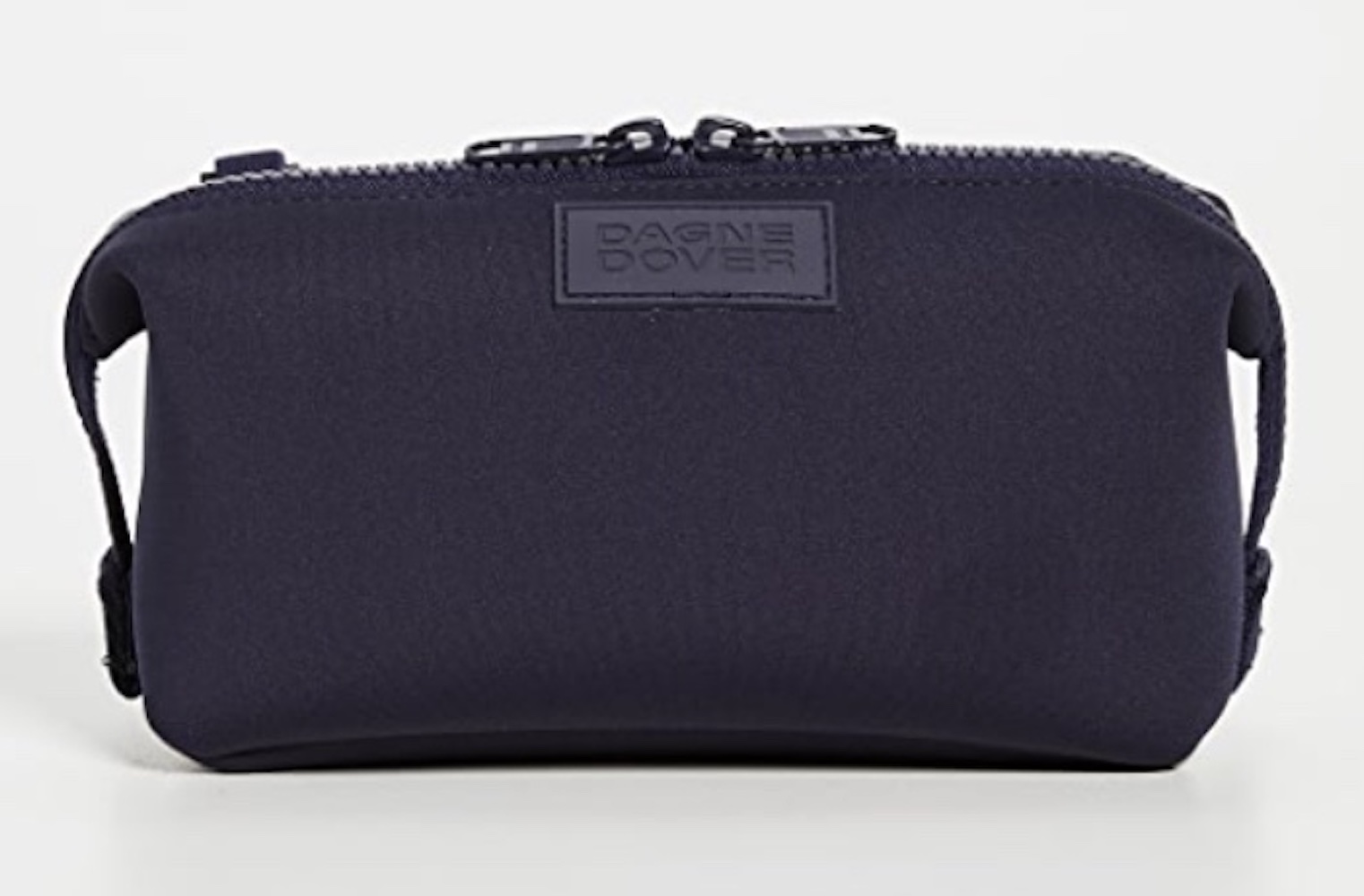 Light packers might like a smaller toiletry bag in order to prevent stocking up on too much stuff. This Dagne Dover Hunter small toiletry bag is made from neoprene and includes a removable mesh pouch. It's basic but the rubber logo gives it a touch of sleekness. $51.64 at Shopbop.
The leather toiletry bag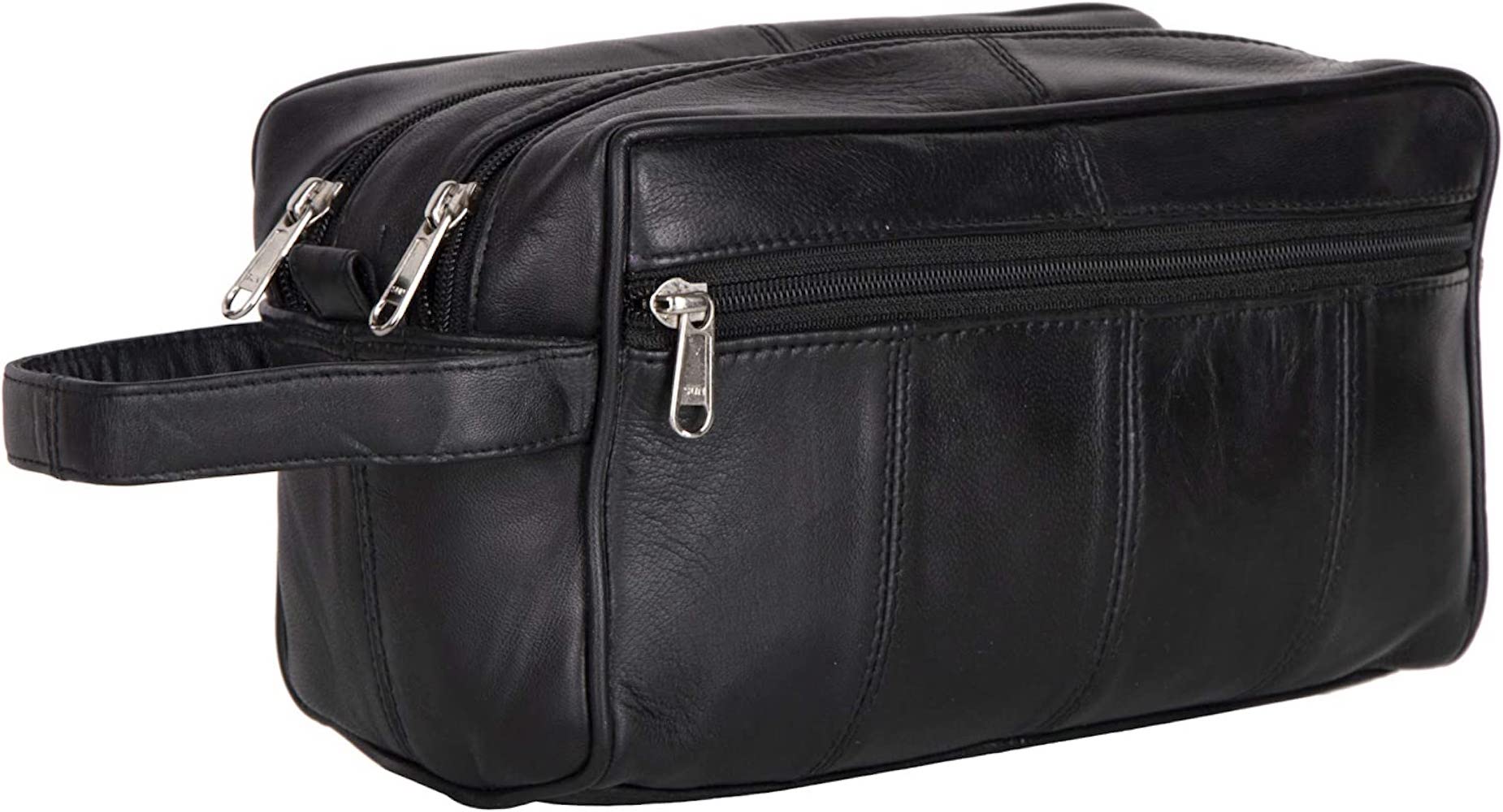 Leather used to be a standard material for dopp kits but now, the options are dominated by synthetic fabrics like neoprene and nylon. Leather's big advantage is that it wears nicely and softens with usage, looking better as it breaks in. Modern leather bags are lined, so spillage and leakage won't ruin it. $49.63 at Amazon.