Has a pint-size elf taken over your life (and Pinterest board)?
It's a holiday tradition that kids love and parents… don't always care for: Dec. 1 marks the arrival of Elf on the Shelf, a mystical and incredibly high-maintenance magical being. Each child's assigned elf (sent straight from the North Pole) gets into zany situations every night.
So… how did we end up with elves who own food trucks?
What started as a simple idea — an elf who moves to a different spot every night — has transformed into a complex series of teeny tiny set pieces, spurred on by Instagram influencers and celebrity parents who post about their elf's high-flying adventures. (Literally high-flying, as some of the elves own private jets.)
Placing the elf on a bookshelf simply doesn't cut it anymore; for parents who have neither the time nor inclination build a complex elf village every night, there are some shortcuts. (Don't worry, we won't tell Santa.)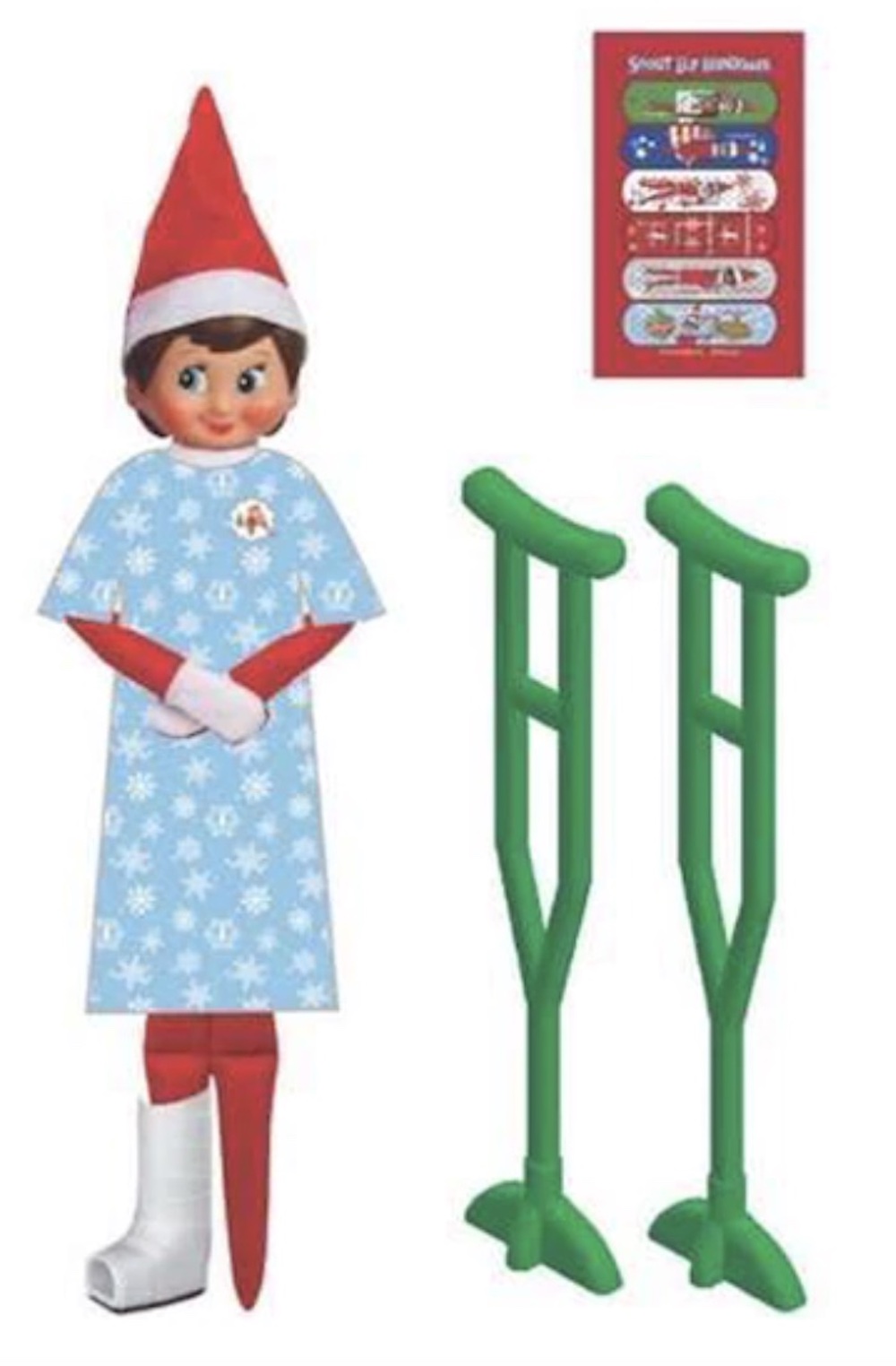 Elf Care Kit: Stretch this set — with crutches, a snowflake-print hospital gown and decorated bandages — into three days' worth of elf adventures. $14.99 at Indigo.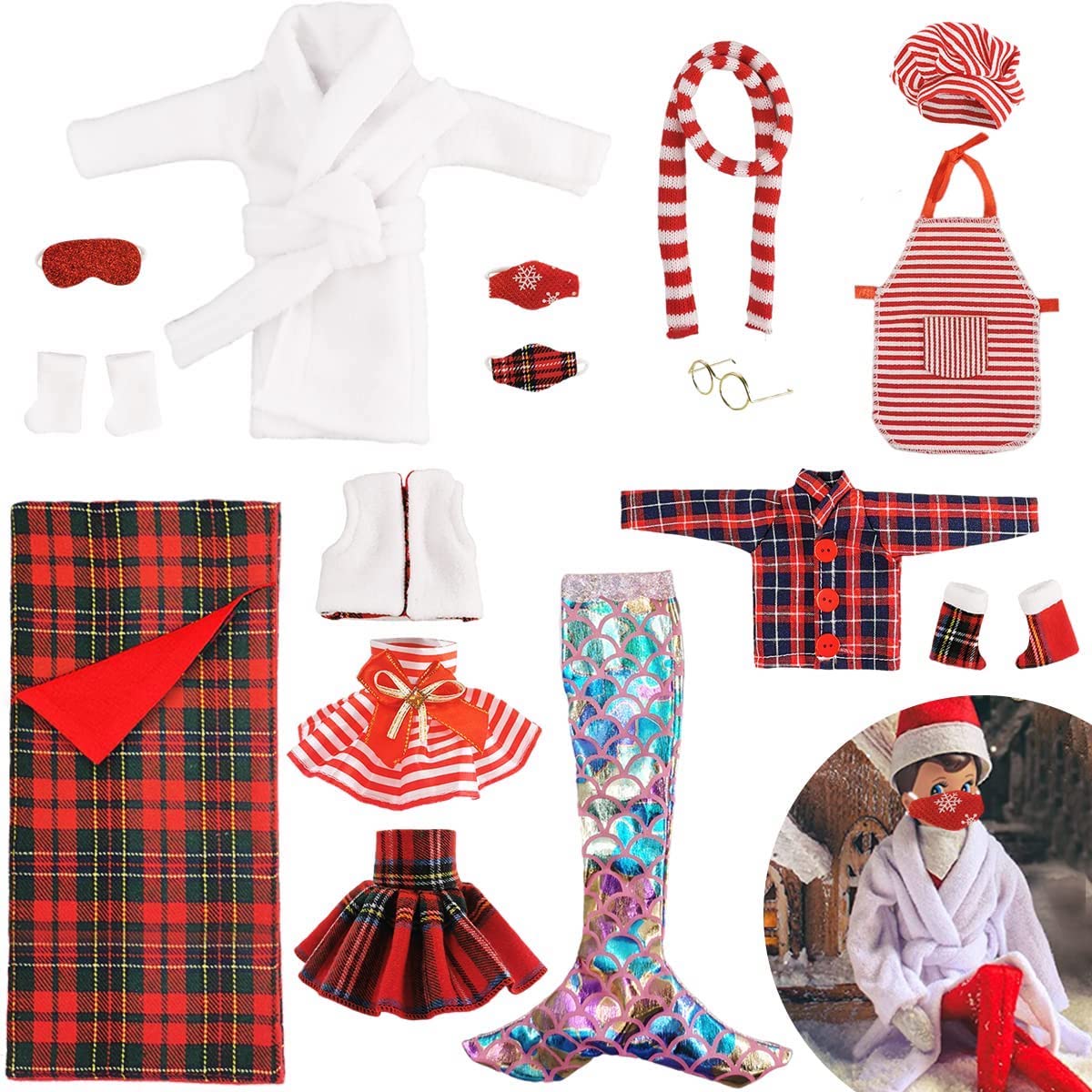 Elf accessories kit: This off-brand kit can come in handy in a pinch: turn an elf into a mermaid (and place it in the bathtub), give them a spa day with a robe and eye mask, help them recover from North Pole jet lag in a sleeping bag and have them get into a trouble in the kitchen in an apron and chef's hat (dust some flour around to complete the scene). $31.99 at Amazon.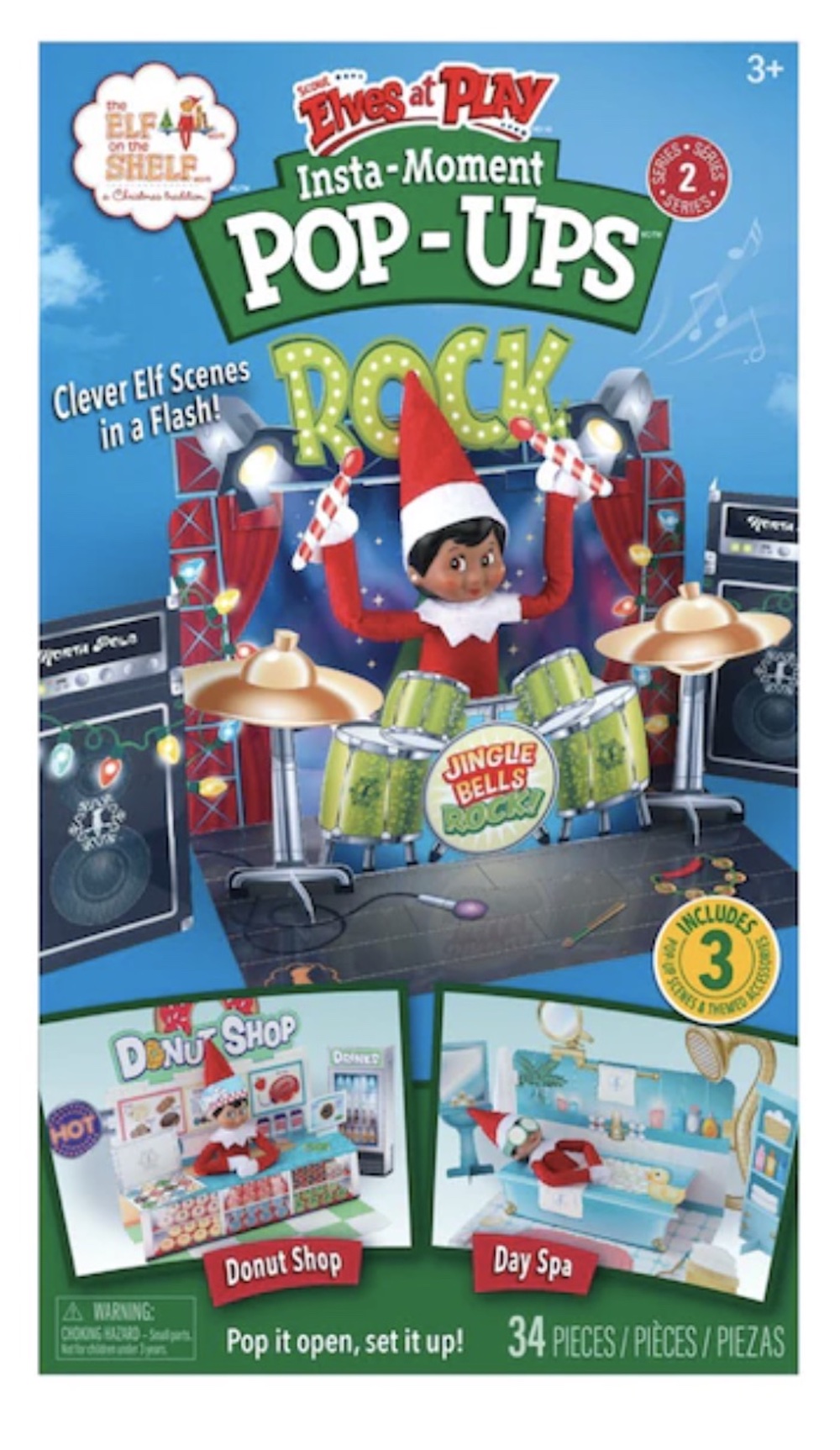 These Insta-Moment Pop-ups are a quick way to create an elf activity: like playing the drums and working the counter at a donut shop. $14.99 at Indigo.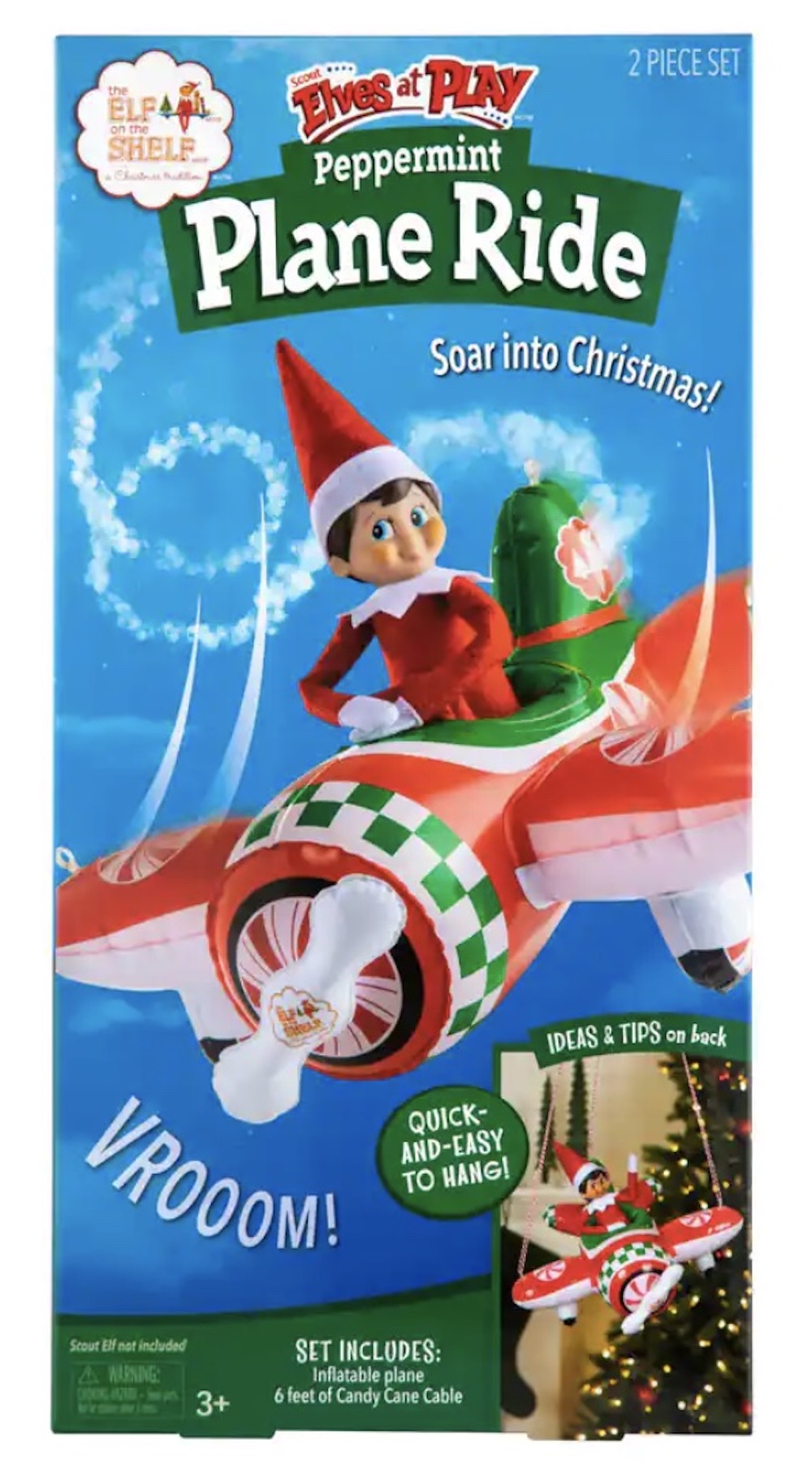 Elves like to travel in style, which is why they get their own planes (and fly it, too). $14.99 (50% off) at Canadian Tire.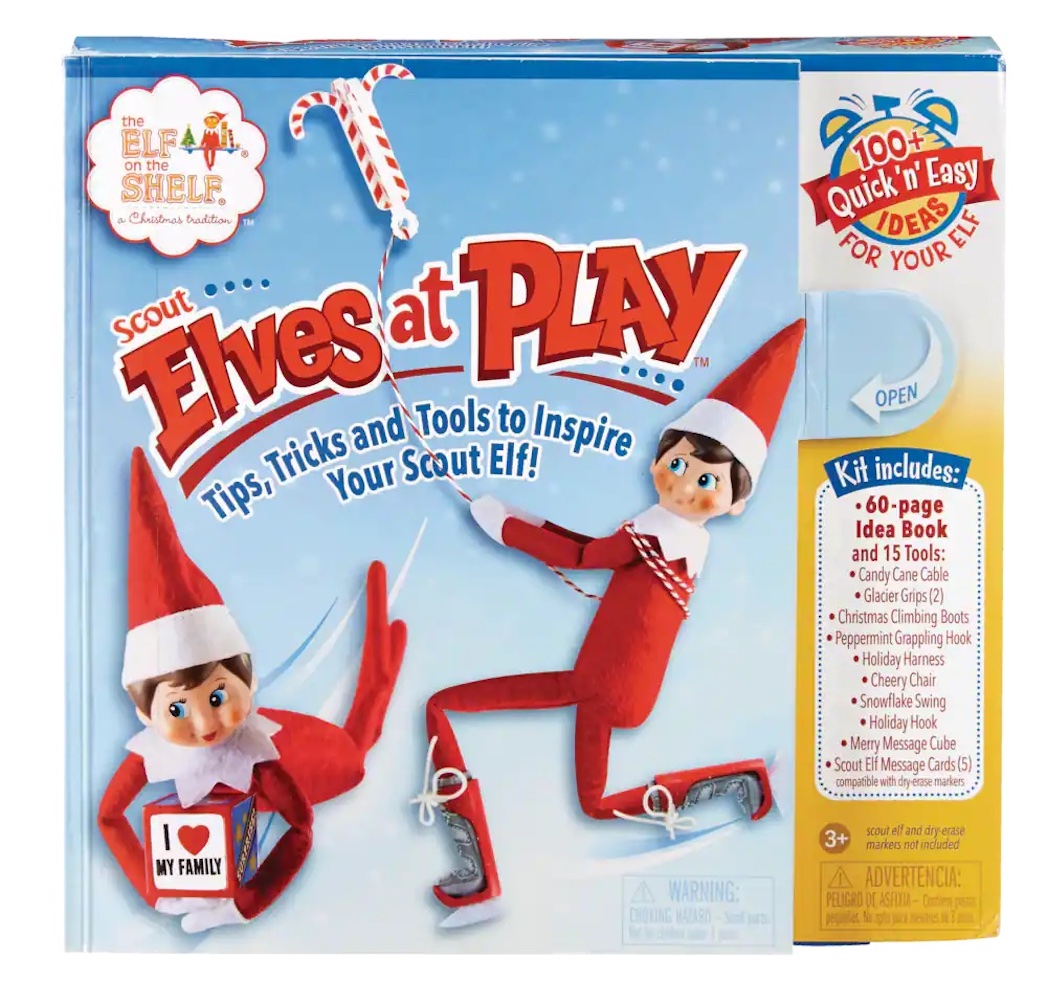 If a lack of elf-inspiration is an issue, this book has 60 ideas and a collection of accessories to help turn the concepts into a reality. $39.99 at Canadian Tire.