An exfoliating scrub that washes away gunk, a smoothing Vitamin C serum, an oil that protects from UV rays and a moisturizing mask that works in the shower — this isn't a 10-step skin care routine, but just some of the ways hair care has evolved over the last few years.
For straight, curly, dry, oily, colour-treated or frizzy hair (or a combo situation), there are nourishing products that can tackle specific problems (like a dry scalp) and help boost shine, softness and overall hair health.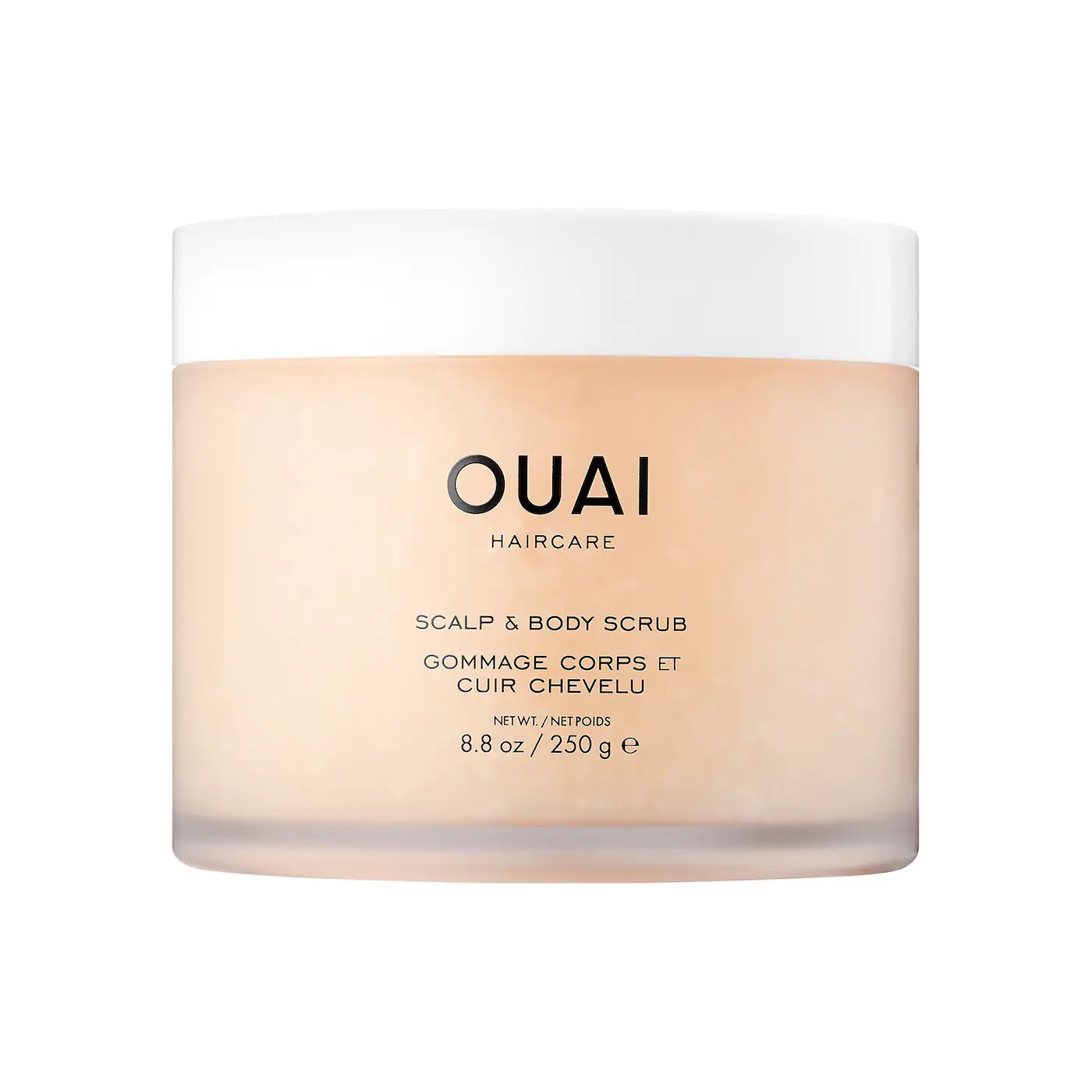 A SUGAR SCRUB THAT DOES DOUBLE DUTY
Body scrubs have been around for a very long time and often consist of coarse salt or sugar grains combined with essential oils; the gritty texture helps slough off dead skin while the oil softens and moisturizes.
Scalp scrubs are newer to the beauty market with a slightly different goal: they clear out built-up product on hair, combat itchy scalp syndrome and can cut down on grease and dandruff.
Oui hair care was founded by influential celebrity stylist Jen Atkin (she's worked with Chrissy Teigen, the Kardashians/Jenners and Bella and Gigi Hadid, to name a few). It's a double-duty scrub that can be used on the scalp and body, which justifies the higher price point. Scalps don't need to be deep cleaned every day (once a week is fine); massage for a few minutes directly onto at the roots and then rinse, followed by shampoo/conditioner.
Who it's ideal for: Shoppers looking for an effective but luxurious body and hair care product.
Why we're endorsing it: Amazing reviews (particularly on the smell); lathers so you can feel it working.
Where it could use improvements: Because of the scalp massage, hair can get tangled.
Size/weight/dimensions: 8.8oz jar ($50 price tag).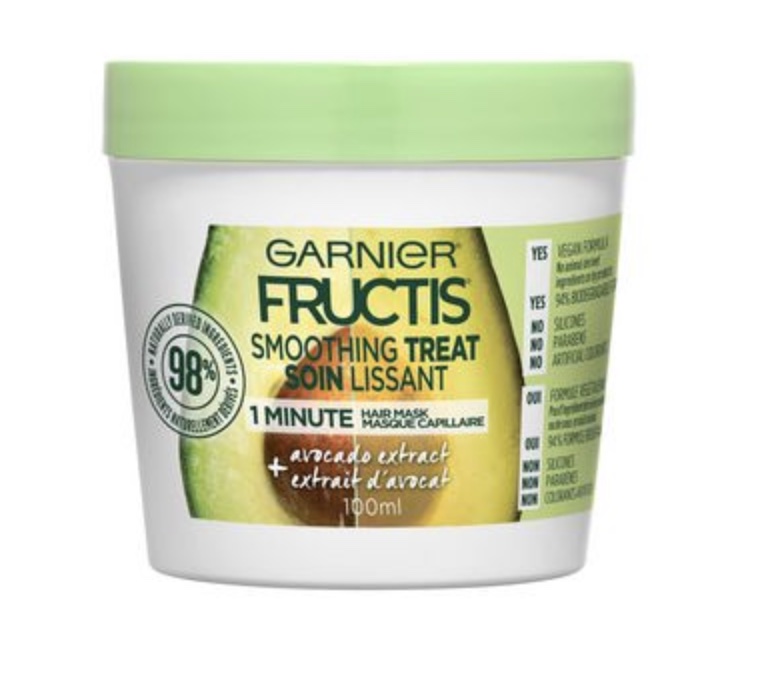 MULTI-USE HAIR MASK FOR UNDER $5
Single-use sheet masks are wildly popular and require a few minutes of time to soak in. This Garnier Fructis Avocado Smoothing Treat is just as quick and easy to use. Leave on for a minute in the shower and then rinse (or, if you want a conditioner treatment, rinse immediately; for a leave-in soothing treatment, apply on damp hair).
Who it's ideal for: Anyone who wants to cost effectively experiment with a new product.
Why we're endorsing it: Inexpensive, made-in-Canada, three-in-one product.
Where it could use improvements: Small container.
Size/weight/dimensions: 100mL ($3.97 price tag).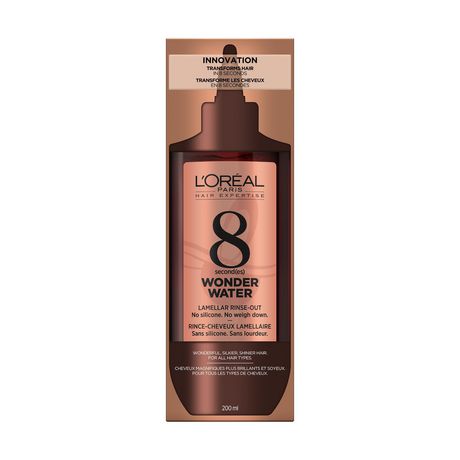 A LITTLE LIKE MICELLAR WATER
Micellar water (a clear bottled liquid that combines filtered water and moisturizer in a gentle and effective deep-cleaning formula) was a French beauty secret that was suddenly everywhere in North American in 2017.
This beauty craze spawned dozens of products, from face wash to wipes to eye makeup remover pads (the most recognizable is the pink bottle of Bioderma Sensibio H20).
Micellar shampoo/conditioner has hit the market but hasn't had the same rise in popularity quite yet. (For those who want to experiment, there are inexpensive options, like Herbal Essence Bio: Renewal Micellar Water & Blue Ginger Shampoo.)
An interesting off-shoot of this trend is the L'Oreal 8 Seconds Wonder Water Lamellar. It's similar (but not exactly the same) to micellar water in that it targets hair trouble spots with protein and amino acids. After shampooing, vigorously work the liquid into your hair for eight seconds and rinse thoroughly. (FYI: It might get a little warm to the touch.)
Who it's ideal for: Suitable for all hair types, from thin to curly.
Why we're endorsing it: Cutting-edge patented hair technology at a drugstore price.
Where it could use improvements: The strong scent may not agree with some users.
Size/weight/dimensions: 200mL ($9.96 price tag; find it at Walmart and Amazon).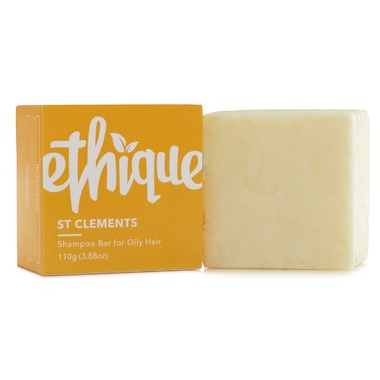 A 2-IN-1 SOAP BAR
Shampoo soap bars used to be a little hippieish and hard to find, but as consumers look for more eco-friendly and gentler, more natural products for their hair, soap bars are gaining in popularity. This Ethqiue St. Clemens Solid Shampoo clarifies oily roots, and because it is super moisturizing, a conditioner is not needed (but always an option for dry ends, of course).
Who it's ideal for: Shoppers looking for an eco-conscious and effective liquid shampoo alternative.
Why we're endorsing it: One bar is equivalent to three bottles of shampoo; works on oily hair and lathers.
Where it could use improvements: Swiping a bar of soap through hair can take a little getting used to.
Size/weight/dimensions: 200mL ($20.99 price tag).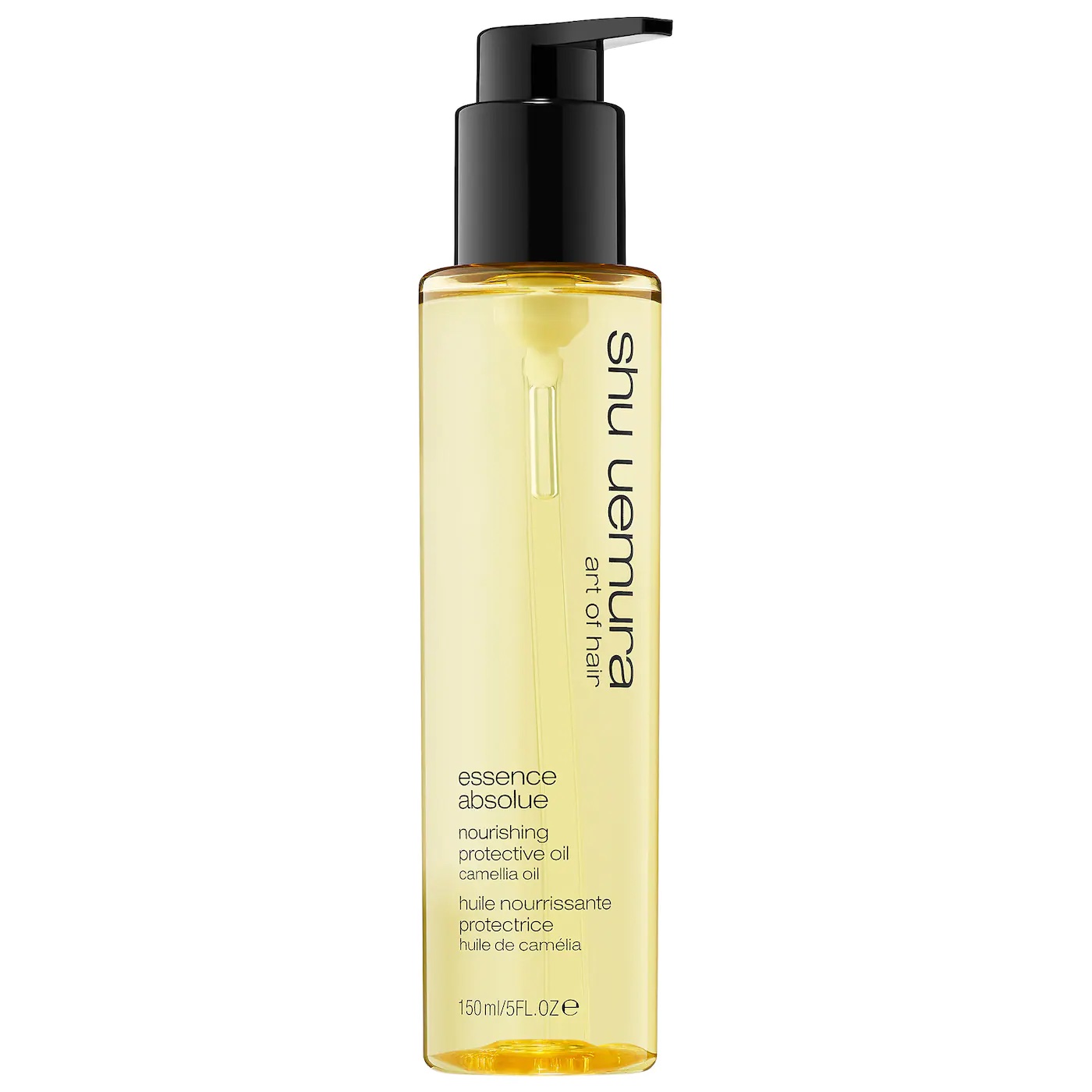 HAIR OIL THAT ISN'T TOO SLICK
It took a little getting used to oil-based face balms, washes and moisturizers. Now, the soothing and nourishing benefits far outweigh the dated notion that oil equals breakouts.
For a product that suits all hair types from thin to curly to thick, shu uemura's Essence Absolute Nourishing Protective Hair Oil tackles common issues like frizziness and protects against UV rays and heat.
Who it's ideal for: Those looking for a lightly-scented and multi-tasking product.
Why we're endorsing it: Hundreds of five-star reviews; unique formula using camellia oil.
Where it could use improvements: Luxury price point.
Size/weight/dimensions: 5oz ($70 price tag).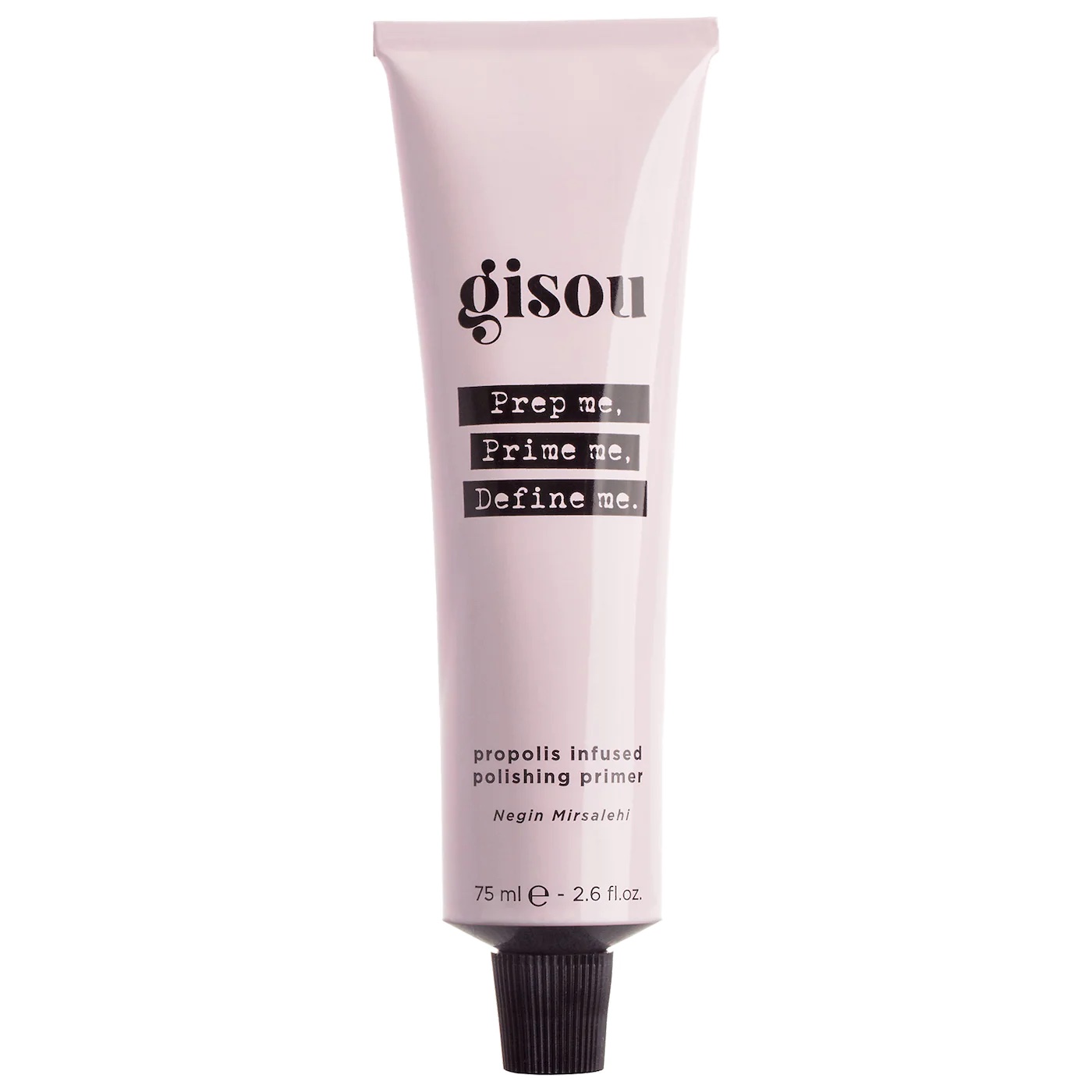 PRIME TO PREP
Skin care primer is used to prep a face for makeup so foundation doesn't separate or cake — some people swear by it, others skip it altogether. Hair primer is also a prep step, but instead of foundation, Gisou Propolis Infused Polishing Primer gets hair ready for blow drying, straightening and styling tools. The benefit is meant to be threefold: volume, shine and hold (without the stiffness of hair spray).
Who it's ideal for: Those who rely on hot tools often.
Why we're endorsing it: It's an extra layer of post-wash, pre blow-dry protection.
Where it could use improvements: Unclear if it's suitable for air-drying hair.
Size/weight/dimensions: 2.6oz ($45 price tag).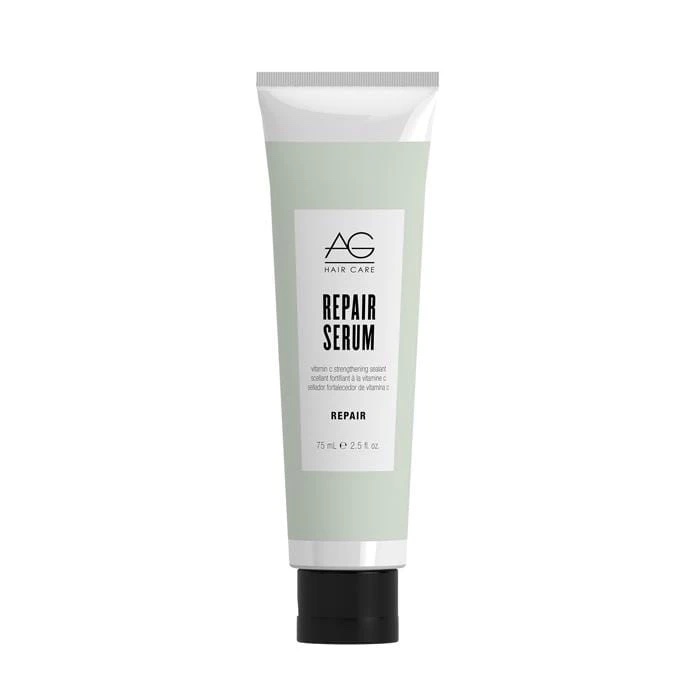 VITAMIN C AND SQUALANE SERUM
Choosing a skin care serum requires a lot of research because the way popular ingredients like Vitamin C and hylauronic acid react to skin requires some trial and error (and product testing).
This AG Hair Repair Serum has ingredients we recognize from our skin care collection (like Vitamin C and squalane) with much of the same targeted benefits (moisture, protection against free radicals and increased elasticity).
Who it's ideal for: Those looking for extra support for dry, damaged hair.
Why we're endorsing it: Light in feel and scent; air dries.
Where it could use improvements: It's hard to get the last drops out of a squeeze tube.
Size/weight/dimensions: 75mL ($25 price tag).