It was Christmastime in 1997 when an episode of Seinfeld brought the term "feats of strength" to the public consciousness.
For those of Scottish heritage, however, these words signified something eminently meaningful for centuries before, and it wasn't a laughing matter. It was a serious competition, and it was serious business.
Turn the clock back 700 years, and the history books will show Scottish clans competing against one another in what's termed "heavy events," which are among the oldest-contested sports in the world, encompassing a series of nine feats-of-strength events.
In the 19th century, these "games" became the inspiration for the modern day Olympics.
This connection to that past, and a celebration of the present, will be front and centre at the upcoming ScotFestBC: The British Columbia Highland Games, which celebrates its 40th anniversary in Coquitlam – and 90th birthday provincewide – on June 17 and 18 in Town Centre Park.
It is the largest event celebrating Scottish and Celtic culture in Metro Vancouver and returns with its first full-scale production since before the COVID-19 pandemic.
"The core elements of a Highland Games are the highland dance competition, piping and drumming competitions, and the heavy event athletic competition," explains ScotFestBC executive director Mike Chisholm.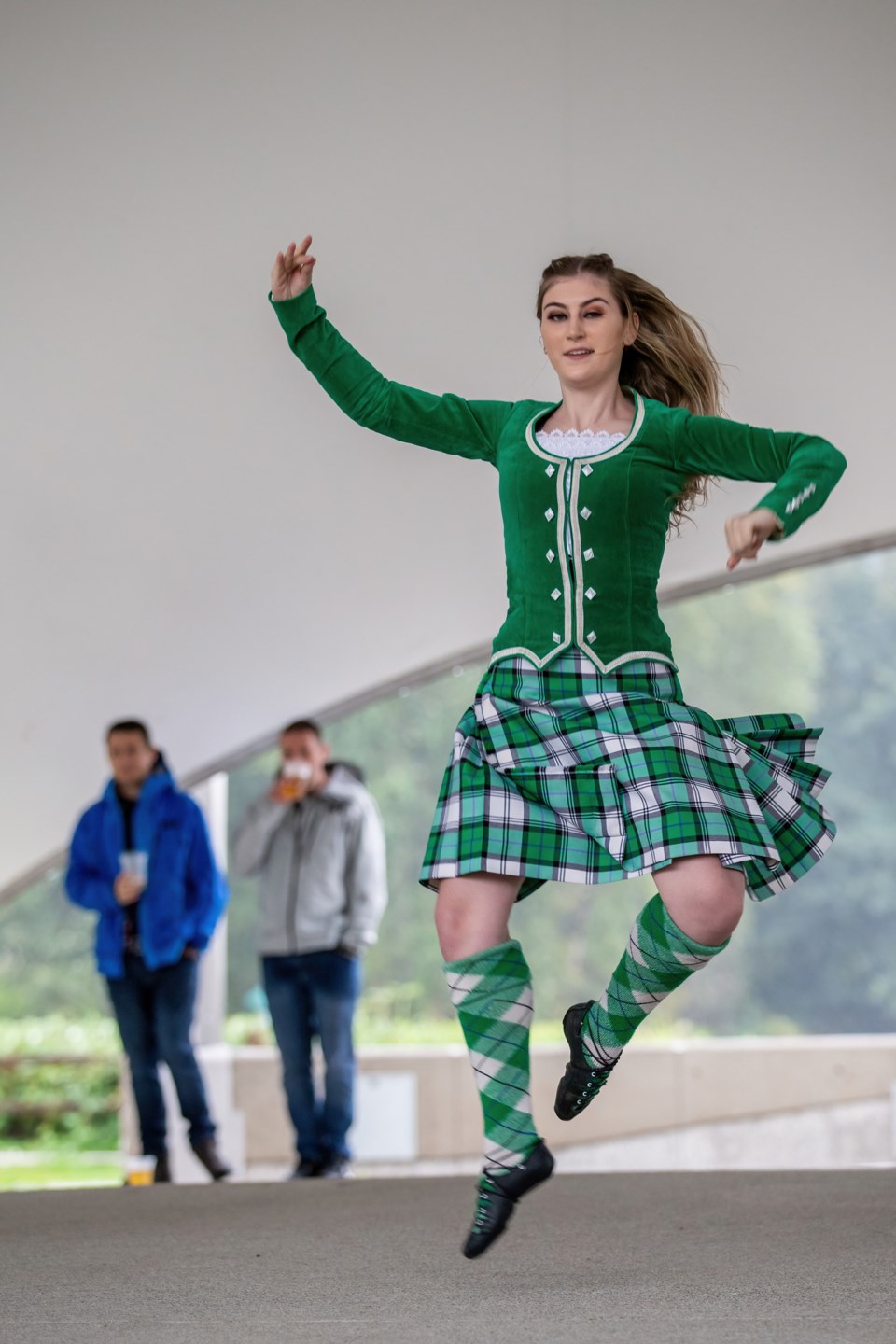 "So, you have people who are coming for those core elements of the games that are thrilled, but those who are coming to experience what the games are like also get to see everything else that happens around it."
The list of everything is extensive and geared towards all ages and ethnicities: Celtic music from Juno nominated Beòlach from Nova Scotia, fantastic live bands, unique vendors, whisky tasting, kids' activities, an artisan market, British cars and 15 food trucks.
And while the Games remain a Scottish and Celtic celebration at their core, Chisholm quickly points out that the event is for everyone.
"If this event were being held in Scotland, it would be purely Scottish. But this event is being held in Canada, and we're not the only immigrants here. The neighbours around us are from all the countries of the world, and we invite them to visit and come to our event," he says.
To that end, cultures from India, Peru, Germany, China, Japan, Brazil, local First Nations, and Africa – among others – will be feted and showcased on the Heritage Stage with hosts Mike Viens, Mike MacDonald and Paul Manocha.
Born in Nova Scotia in a strong highland Scottish community, when asked what it means to be Scottish and what the hallmarks of the culture and the nation are, the word 'commitment' immediately rolls off Chisholm's tongue.
A commitment to music, athleticism, language and to nation building during Canada's formative years – Scots helped establish Canada's banking systems and universities and played a major role in building this country's infrastructure. Those stories get passed on during workshops, looking back at Scottish cultural icons and contributors to this country.
​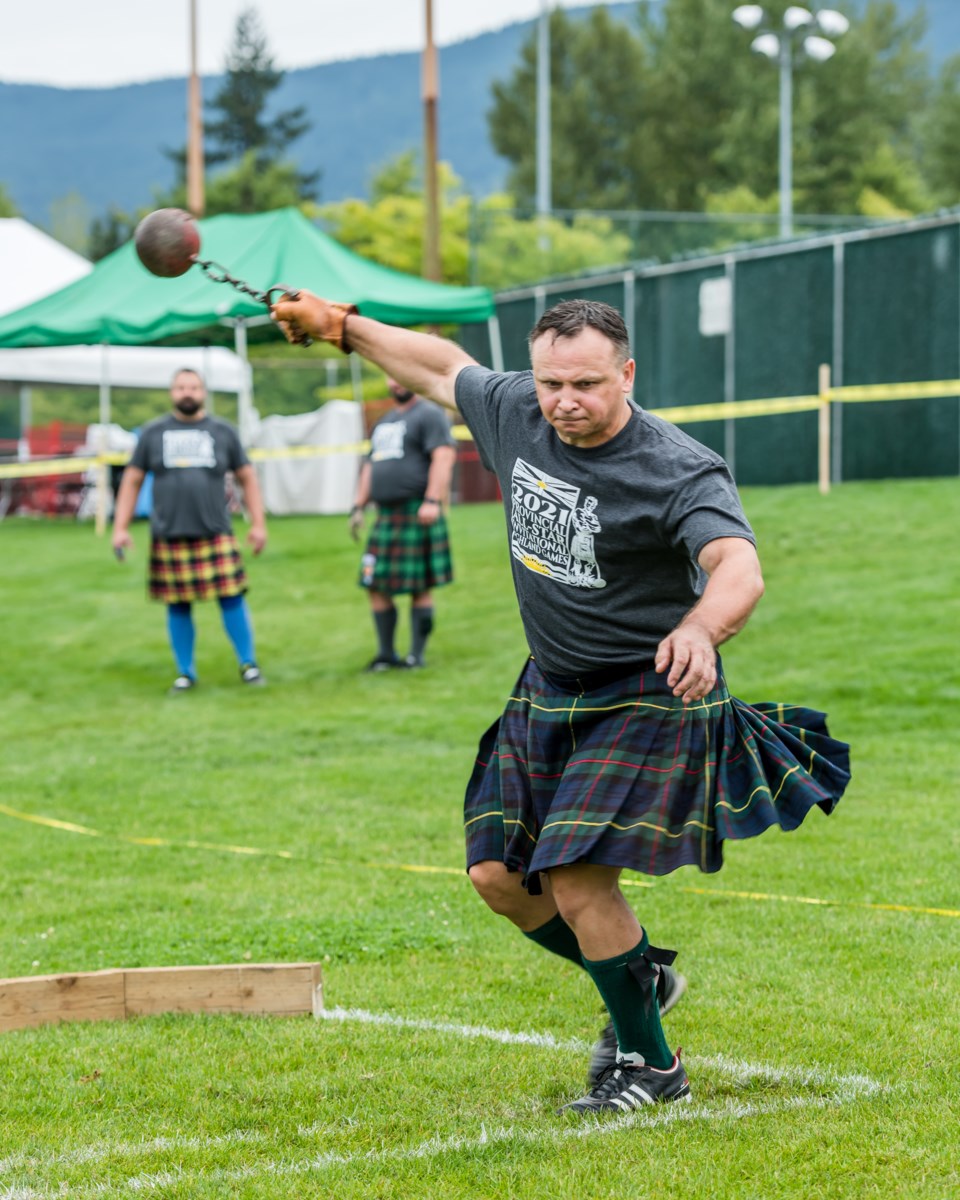 ​
"I want kids to come and see people wearing their kilts and being proud of their background. And to see other nations sharing that fun," says Chisholm
"I want people from Hungary, for example, to enjoy Scottish highland dancing. I want our bagpipers to listen to Punjabi music and enjoy the dancing. That's the beauty of Canada. You can be proud of your background, show that pride, and be in a place where others can see it and realize that being proud of a culture, even if it's not your own, is normal."
While a scaled-back version of the event took place in late 2021, this year's ScotFestBC will be the first, proper, full-scale games since 2019.
"People are excited," says Chisholm. "Given the situation we've gone through over the past two years, there is a lot of pent-up energy and people want to get out. And the Games is the perfect outdoor place to do that"
Don't miss out! Book your tickets today.