Tinhouse Brewing Co. is celebrating surviving and thriving after opening its doors just before the COVID-19 pandemic and is inviting the community to party with them for its third anniversary.
"We want to thank our staff, and especially our community who have been so supportive of us," Tinhouse co-owner and director Andrea MacIntosh says.
"Times are challenging for everyone, and their support of local business is what keeps local businesses operating."
The craft beer microbrewery is hosting a celebration on Saturday, Oct. 1, 2022, in its backlot between 12 and 8 p.m.
The inclusive, all-ages party will feature live music from Jordan Burgess, Ranj Singh, and The Chris Show. There will also be food trucks on site from Veg Out and the Jerk Shack.
There will be a wide variety of Tinhouse-brewed beers, along with Truck 59 cider and non-alcoholic beverages available for purchase. Entry is free.
Tinhouse Brewing Co. was founded by a group of friends in 2019 who had toyed with the idea of opening a brewery in 2011 but put their plans on hold when no locations spoke to them.
In 2019, they found their current location, right off the Traboulay Poco Trail.
"When our realtor showed us this unit, we knew it was perfect," MacIntosh says.
"We knew we wanted to be close to nature and in a place we were happy to come to every day. The City of Port Coquitlam has been an absolute champion in terms of supporting local businesses like ours and going out of the way to be easy to work with. I'm so glad we ended up in Poco."
Inclusivity and respect for all are two core tenets of Tinhouse Brewing Co. The brewery has an indoor lounge as well as a covered 30-seat outdoor patio where dogs are welcome.
"Beer is for everybody (of age)," MacIntosh says."When we started out, our concept was to create a place that was really accessible to everyone that was very open and welcoming."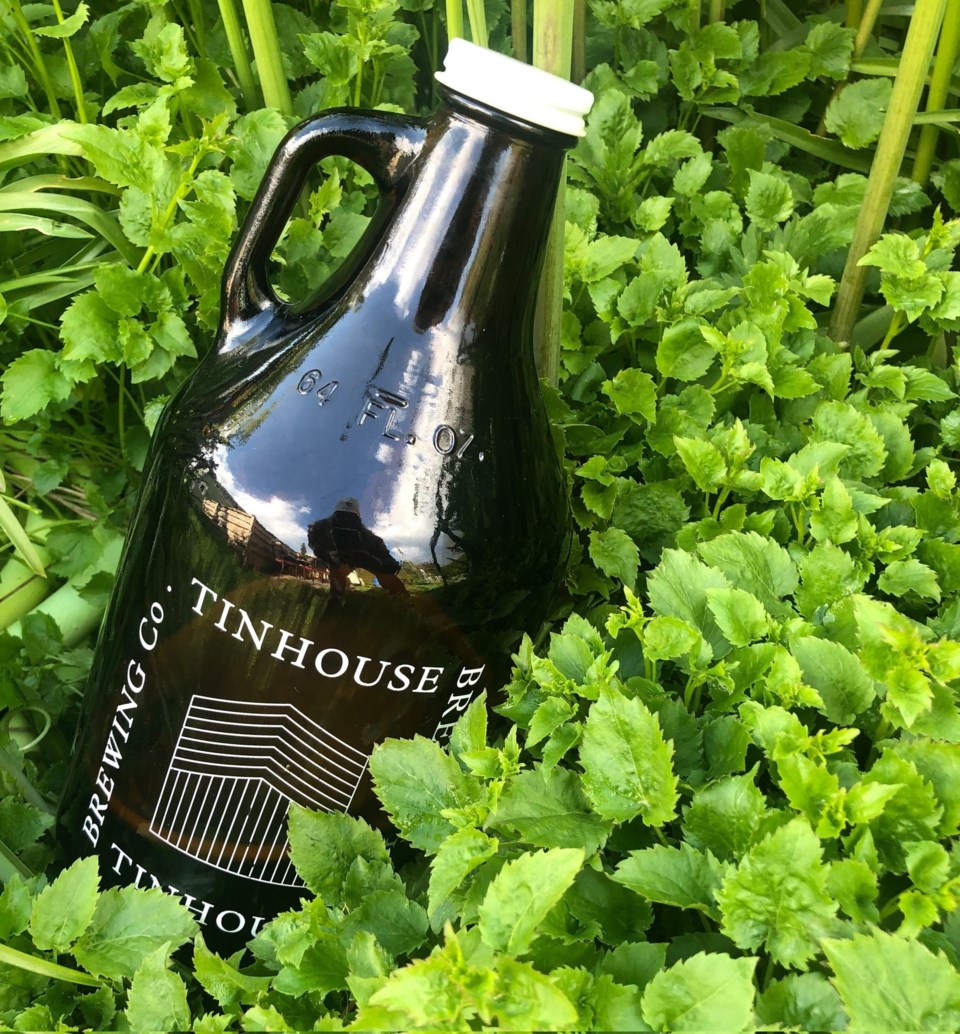 This means providing a considerable lineup of core beers that cater to all tastes and accessible and safe space for all.
The brewery proudly flies the Pride flag, Trans flag, and an Every Child Matters Flag. The entirety of the brewery is also accessible, including two gender-neutral bathrooms, and a change table.
"You don't want people to come in and feel like this isn't the place for me," MacIntosh explains. "Our customers come in and see all kinds of people chilling out and having a good time. That was the emotion that we wanted to put in the space."
"We get a lot of parents that come. It's nice for them to have somewhere they can feel welcome with their children," MacIntosh says.
The brewery has cold juice boxes on hand for their junior guests, as well as board games and child-size food options.
For adults, visitors can enjoy a sampler flight, a glass of one of the many delicious beer options, fill a growler or grab canned or bottled beer to go. There are also non-alcoholic and gluten-free options for those who aren't wild about beer.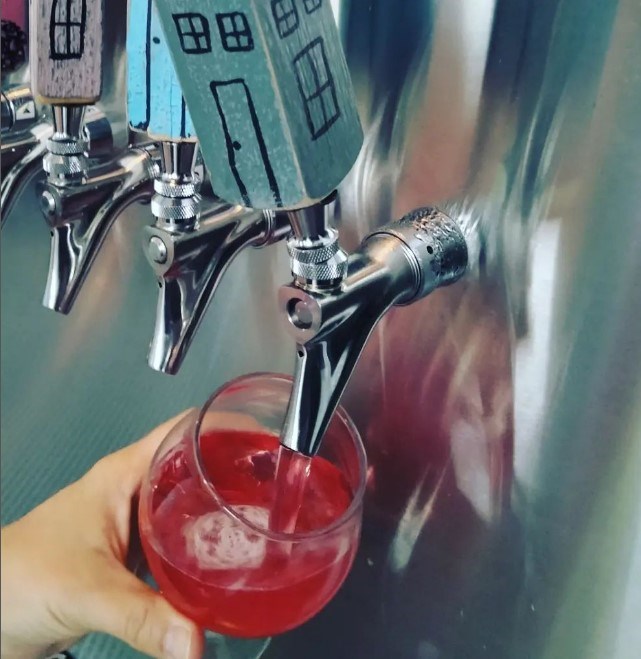 Snacks are available, and guests also have the option to bring their own meals. Tinhouse hosts food trucks on the weekend and often has live music on Saturday or Sunday.
They look forward to toasting their successes of the past three years and welcoming the community that has supported them on their journey.
"We're not pretentious. We just like to make beer and make it comfortable for everyone," MacIntosh says.
"We are expecting that the party will be the same."

To learn more and sign up for Tinhouse updates, visit www.tinhousebrewing.ca.