Every spring, there's no shortage of home renovations, projects, or improvements for you to tackle to spruce up your home and outdoor living spaces.
This year, to help you with whatever you need, you'll find it conveniently under one roof at the 22nd annual Tri-City Home Show happening from March 24 to 26 at Poirier Sports Complex. You can anticipate reliable home products and services, expert advice, plus new and exciting features.
"We're expecting a really good turnout and are excited to instill that feeling of community again by providing local businesses and attendees the opportunity to interact face-to-face," says Darcy Hope, president, Evergreen Exhibitions. "We've got a great mix of exhibitors and businesses to show their products and services in a convenient, low-pressure neutral environment."
If you're looking to make your home projects and ideas come to life, you can be confident that by attending the Home Show, you're connecting with the number one source of trusted, local vendors, businesses, tradespeople and service providers in the Lower Mainland.
Expert advice and demonstrations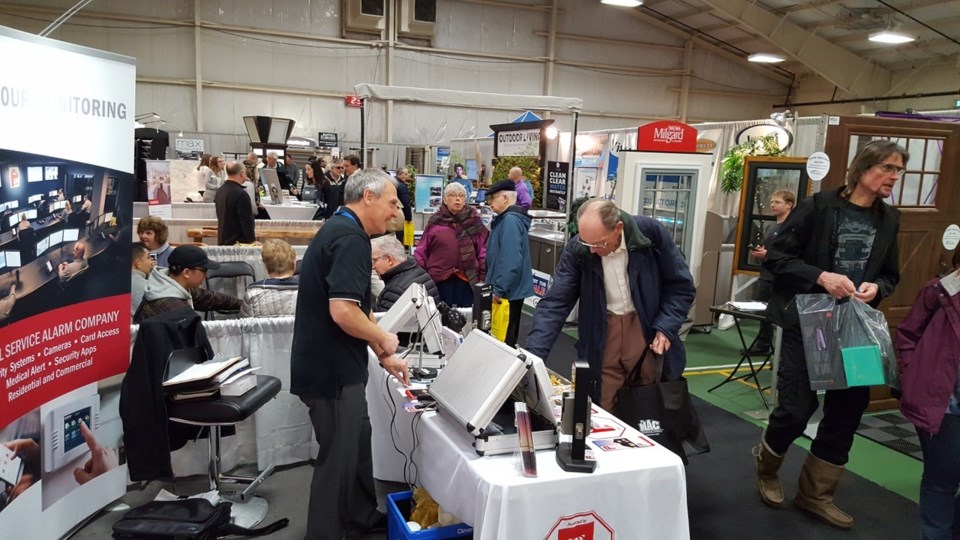 YouTube might be a good source of information and DIY instruction (some of the time), but nothing beats hearing from professionals at the Home Show who can customize the information you seek to meet your personal needs and help you make decisions. Plus receiving specific, tailored advice is invaluable.
Not to mention, with the high prices and current economic landscape, it can be costly making critical DIY mistakes, which can often be difficult to come back from. Plus, you don't know how long it will take to get the help you need.
"A lot of people don't realize how busy the tradespeople are; you can't just call up a heating company, for example, and chat with them," says Hope. "You have to make an appointment, but at the show, you've got their immediate attention to answer your questions, and can take advantage of their expert knowledge and free advice."
"It's a great opportunity to speak with professionals and get information that otherwise, you might have a hard time acquiring. We have about 100 vendors, so there's a good variety of industry expertise."
This year, there's no seminar theatre, but you can still acquire a wealth of knowledge and learn a lot from vendor's in-booth demonstrations, and receive samples, too. Hope adds, "Often, exhibitors are offering show specials and deals to help people save time and money as well."
Free admission, parking, draw prizes
"We wanted to make it very accessible for everybody, so it's free admission and parking," says Hope. "We'd rather people spend that money with the exhibitors than on a ticket. If people can only stop in quickly and need to come back the next day to buy something or talk with somebody again, they can make multiple visits without worrying about having to pay."
Don't miss your chance to win a $250 Home Depot gift card and all the different draw prizes on offer by exhibitors.
One-stop convenience
"The convenience is second to none," says Hope. "Instead of spending days driving all over town, making appointments and going to different showrooms, you can do it all efficiently in one place."
"It's also just a great way to get out and connect with your community and support those local businesses."
For more information about the Tri-City Home Show, visit homeshowtime.com.