The mayor of Burnaby is cautioning city staff to take it slow on some major civic projects as construction costs skyrocket and risk further delaying redevelopment.
Three community centre redevelopments at Confederation Park, Cameron and Burnaby Lake are expected to be in construction next year, staff told councillors at a financial management committee meeting Sept. 13.
But Mayor Mike Hurley asked staff to "slow down" when it comes to the demolition of Cameron Recreation Centre and Library and Confederation Community Centre.
He said while he understood the old Cameron facility at 9523 Cameron St. was planned to be taken down in November, he does not want to see it come down until construction is ready to begin.
Hurley also expressed concerns about the design of the roof for Cameron Community Centre.
"It's been a bit ridiculous, that style of roof that was there. All's roofs are for is to take water off a building. There's no need to spend a fortune on roofs, in my opinion."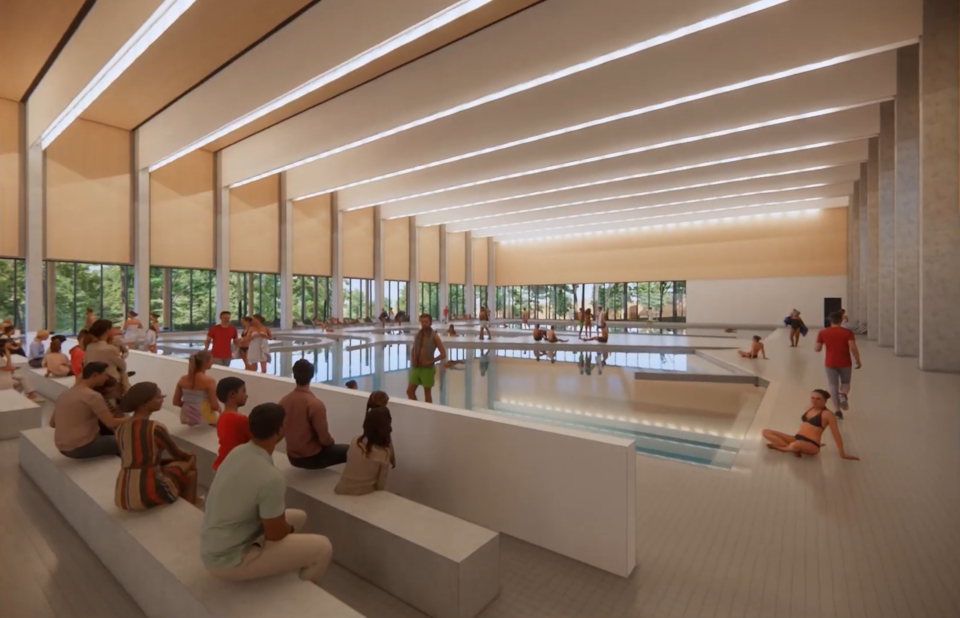 The mayor added council is keeping a close eye on the city's wallet.
"If the budgets come in too high, I'm sure council's going to be sending it back," the mayor said. "So, I hope the contractors are starting to get the idea that we're just not here to be … what I would say, maybe, taken advantage of. We really need to ensure that we're getting value for everything we do, especially with the escalation that we're seeing on these projects. It's incredible, the numbers that are coming back."
Coun. Sav Dhaliwal said it appeared some committee members feel some projects "might be designed more for aesthetic reasons" rather than for function.
He said those things need to be checked before contracts for the project are confirmed and said the committee should be "a little bit more involved" in the process before the contract is made official.
He noted the projects the city is considering cost on average more than $1,000 per square foot but added he hears highrise condos are built at half that price per square foot. He asked for future rationales for that difference, as well as industry comparisons.
Staff said they can provide council better information on the contracts and pricing, as well as get construction managers involved earlier so they can give "constructability reviews" and advice on areas like roof design and sourcing more common materials to reduce costs.
The city's chief administrative officer Leon Gous said he's asked staff to get current information on what other local governments are paying for similar construction and designs, including real costs and not estimates.
"It's really a crazy environment," Gous said, noting he heard of police buildings recently going for "something like $2,000 a square foot," which he said seemed "quite crazy."
Some major Burnaby projects delayed
Burnaby is currently planning more than a dozen major civic projects, including the redevelopment of four major recreation centres.
But two of the projects have hit roadblocks resulting in delays.
C.G. Brown Pool has been out of commission for 11 months, and construction has been delayed even further as the project came in "significantly over budget."
The facility was originally planned with an NHL-sized ice arena and two pools (one Olympic-sized). Now, staff must cut the project down to meet the budgeted $187-million cost.
The closure of the pool last October created a gap in the city's aquatic infrastructure and forced some young swimmers to practise outdoors in the winter, though city staff note the lack of pools is an issue throughout the region.
While councillors, spearheaded by the mayor, tried to craft an interim solution for the city's pool problems by way of fully covering an outdoor pool, the idea was ultimately scrapped due to cost concerns.
A new recreation facility, Rosemary Brown Arena in South Burnaby, originally expected to be complete in fall 2021, has been delayed by two years. The main source of the delays was sourcing the facility's wood timber roof beams from Italy and Austria. Ground broke on the project in 2019.
It's now expected to be complete in late September and turned over to the city's parks and rec department in October.
The reason for the delays this summer were concerns with quality of work, "a number of deficiencies," and a faulty piece of equipment that required reordering, staff said at the committee meeting.
The delays on that project have meant the city cannot demolish the old Burnaby Lake Arena until Rosemary Brown is ready, creating a "knock-on effect" of delays.
Then, staff reported in July that the Kensington Arena's concrete slab under the ice experienced "unexpected and significant failure" and could not be salvaged – costing almost $2.9 million to fix and decommissioning the arena for the fall season. It's now likely to be out of service for the winter too, staff said at the committee meeting.
The unplanned failure of the rink slab means closing the Burnaby Lake ice rink will need to be further delayed as well, according to city documents.
At the end of August, Hurley told the NOW the city is committed to getting the best value for its projects.
"But we're still going to go ahead and build," he said.
"We still need the facilities, and we're dealing with a lot of aging infrastructure. You know, that's why we're here, is to deal with that."
Some major recreation facility projects underway in Burnaby
South Burnaby Rosemary Brown Arena ($60 million)
Burnaby Lake Aquatic and Arena ($210 million)
Cameron Community Centre ($260 million)
Confederation Park Community Centre ($120 million)
Total project plan estimates from July 2023 status update on significant projects. The money comes from the city's community benefit bonus policy, by which developers provide the city with cash contributions for public amenities in exchange for being allowed to build more housing.
---