Toner is a hotly debated skin-care step: is it essential or superfluous?
That depends on a bunch of factors: the state of skin, the time and budget one wants to put into their skin-care regimen and whether or not a target treatment is required.
There are loads of benefits to adding a toner to a morning or evening process (or both) as it can help soothe, clarify and brighten skin tone with regular usage.
What is face toner?
It's a watery product that can remove remnants of dirt or makeup, soothe the skin and, depending on the formula, can help treat dark spots, melasma, redness, acne and balance the skin's PH level.
When should I apply face toner in my skin-care routine?
Skin toner should be used after washing the face and before any serums or creams. It should be applied with a cotton pad by pressing gently into the skin (rather than swiping it across). It can be used daily after cleansing.
What kind of ingredients are used in skin toners?
There are several different key ingredients to look for: an exfoliating toner like AHA/BHA (dark spots, uneven skin tone), witch hazel acid for acne-prone skin and hyaluronic acid and aloe (for dry skin).
The cult favourite skin toner that isn't sold in stores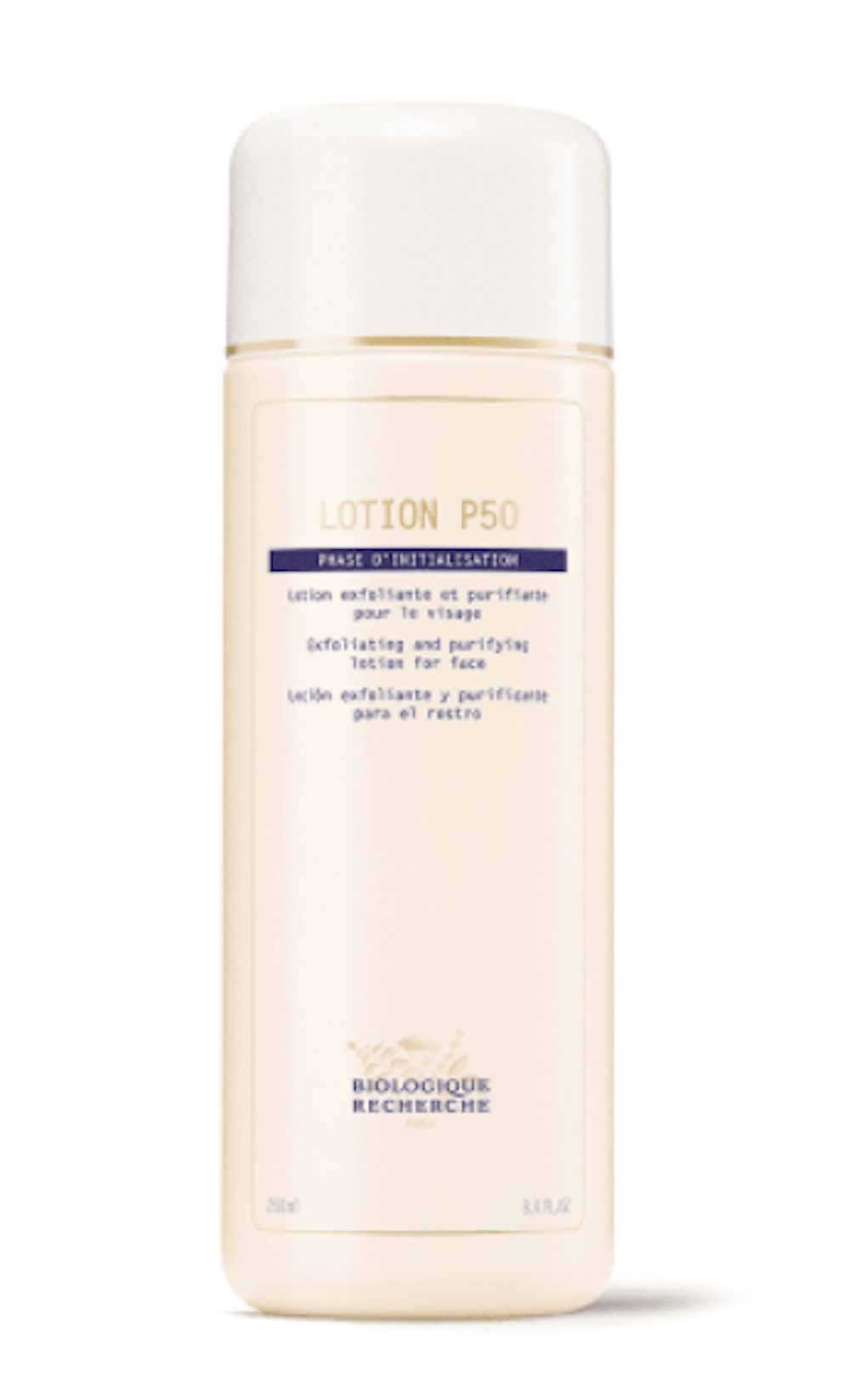 Biologique Recherche Lotion PS50 is the most sought-after, highly rated face toner in the world.
Made by a serious French skin-care company that creates complex formulas to treat "skin instants," it's not a heavily marketed or branded product but it consistently makes best-of beauty lists. Lotion PS50 has the consistency of water, it smells weird (some users think it smells like cheese) and it works as a gentle chemical exfoliant to brighten skin, shrink the appearance of pores and fine lines and even skin tone.
This product is not available in department stores or in beauty mega stores like Sephora; instead, track it down at a clinic like Glow Dermal Therapy in Vancouver, which does offer online shipping. Shoppers need to be logged into a website to view the price.
The drugstore skin toner that reviewers love

Thayer's Witch Hazel toner is a consistent pick for the prestigious Allure Best of Beauty award because it's soothing, alcohol-free (so won't dry skin), made from organic witch hazel and reviewers love that it leaves skin squeaky clean. There are multiple options for different skin concerns; Original (combination skin), Rose Petal (oily skin), Coconut Water (dry skin), Unscented (sensitive skin). Available at Amazon and Well.ca from $12/bottle.
The celebrity-approved skin toner for chemical exfoliation

GOOPGLOW Flower Acids Resurfacing Toner is a chemical exfoliator (as opposed to a gritty physical exfoliator that sloughs off dead skin) that won't strip skin or leave it flaky and dry. It resurfaces with acids like hibiscus and prickly pear flowers and hydrates with aloe vera juice and glycerin. $60 at Goop and Sephora.
The reliable and best-selling skin toner

Kiehl's Ultra Facial Toner is made with squalene, apricot kernel oil and avocado oil. It's suitable for all skin types, has a fresh scent and a solid basic for all skin types. $29 at Sephora.
The skin toner influencers adore

Ever wish you can get a quick pick-me-up from a bottle? Pixi Glow Tonic out of the U.K. is just that: a superstar glycolic acid-based toner that influencers adore because it treats uneven skin, dark spots from skin damage or acne scars and uneven skin tone. $20/bottle, available in Canada at Shoppers Drug Mart.
The brightening Vitamin C skin toner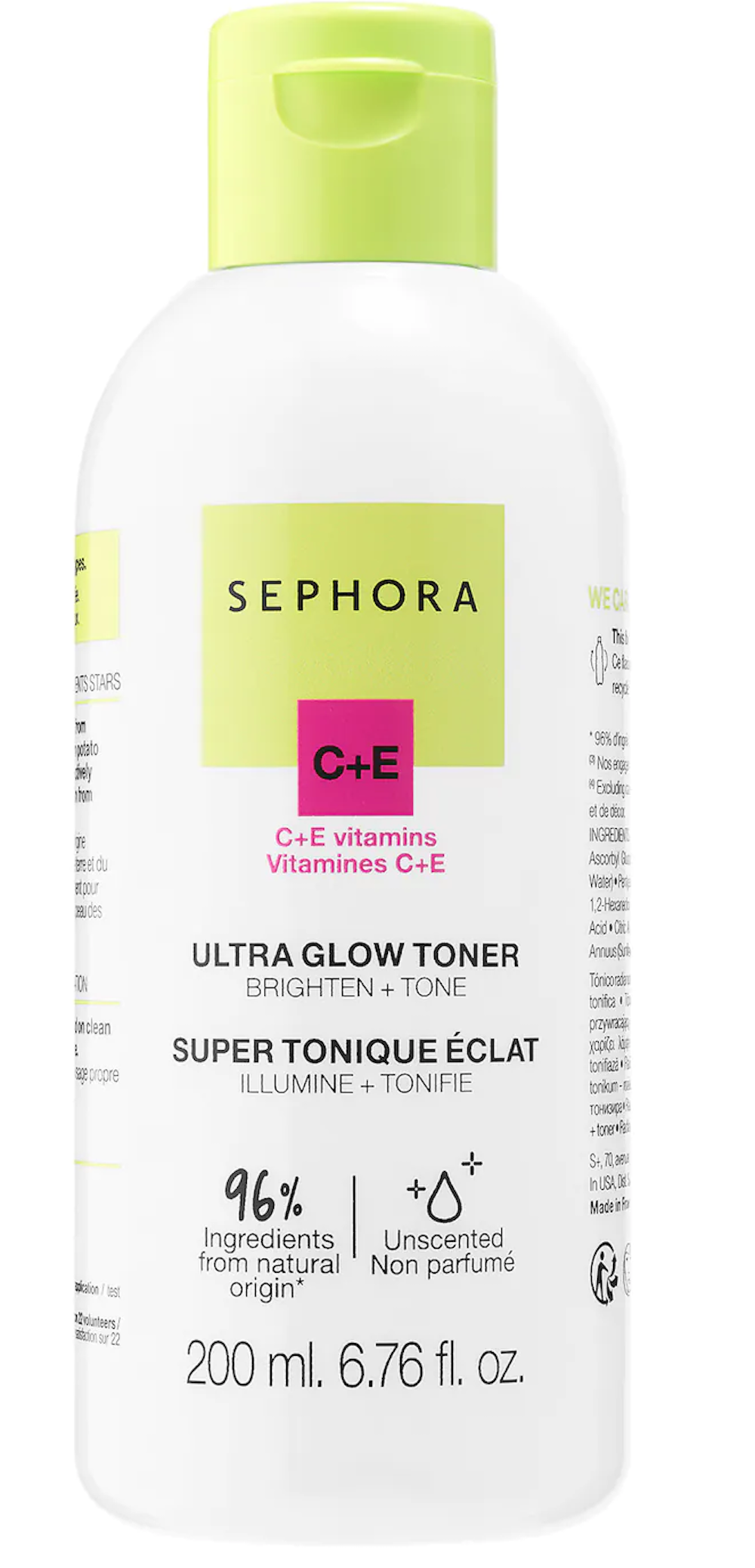 Sephora's house brand Ultra Glow Toner with Vitamin C + E is vegan, cruelty-free and a nice option for skin that doesn't have any specific issues and just needs a little bit of help with skin tone and radiance. Users love the price and is suitable for all skin types. $16 at Sephora.
The skin toner for sensitive skin

Avène Gentle Toning Lotion is specifically made to soothe and nourish dry skin that is easily irritated or reactive. Formulated from 98% Avène thermal spring water, it doubles as a makeup remover and helps protect skin from external aggressors like pollution and indoor humidity. $22.99 at Well.ca.
The skin toner for acne-prone skin

Murad Clarifying Toner is specifically made for skin prone to breakouts. It contains witch hazel, algae extract, grape seed extract and vitamin E to help control sebum production without stripping skin. If skin is prone to dryness or sensitivity, this can be swapped with a gentler toner a few times a week as Murad products are targeted to help with acne. $38 at Sephora.