Get back-to-basics with these family-friendly games that can be played anywhere with a bit of space — no outlets, no batteries and no athleticism required.
BREAK OUT THE BOCCE
Only a dirt court will do for hardcore bocce enthusiasts, but for casual players, grass or sand is fine, just as long as the ground is even and doesn't hinder the ball from rolling.
Split into two teams of four max, then split up the eight balls evenly. Toss a coin to decide who throws the small white "pallino," then each player takes a turn getting closest to it (knocking opponent balls out of the way is fair play!).
You don't need to get too technical with foul lines, but a measuring tape does come in handy for disputed calls. Really, all you need is a good bocce ball set.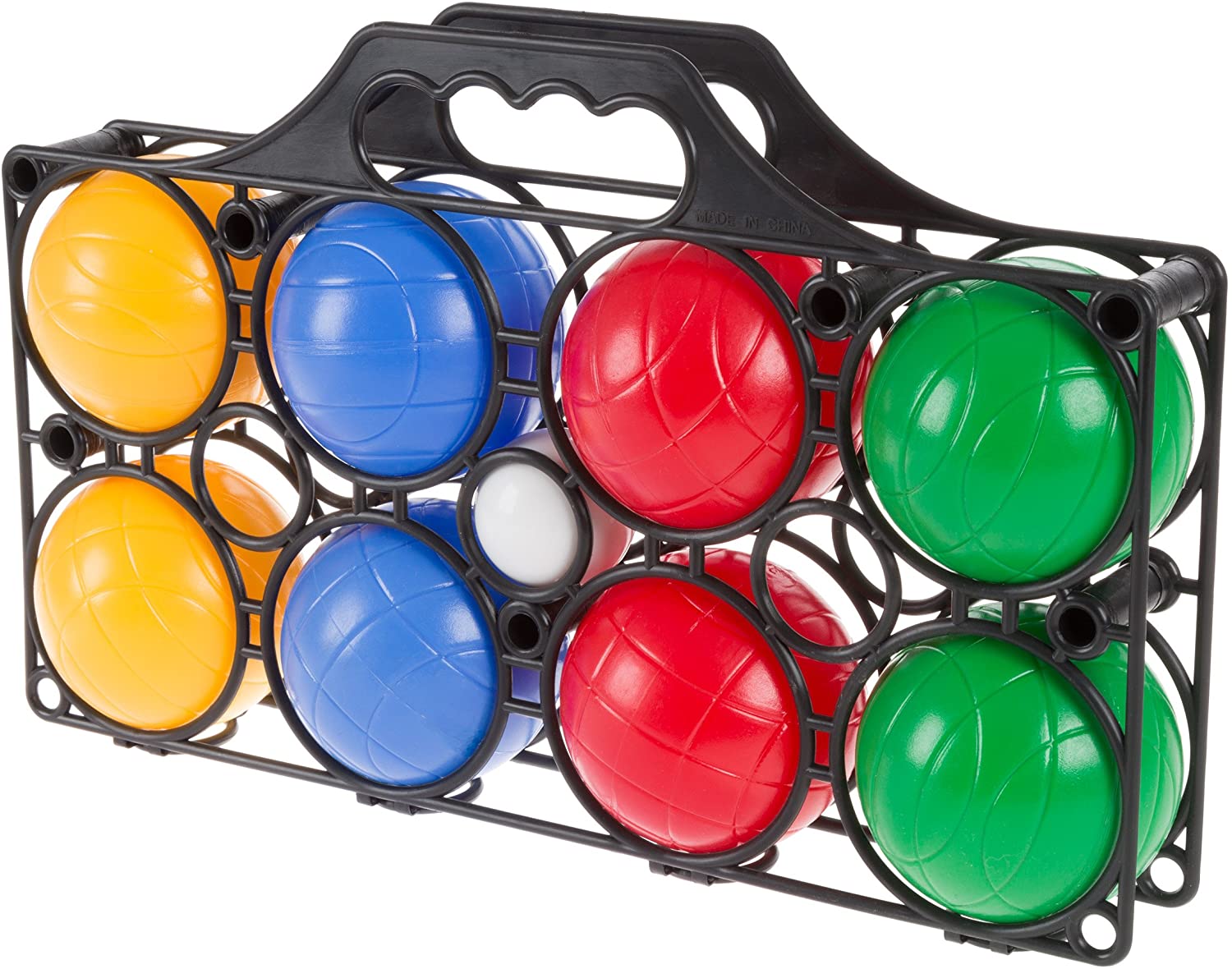 HOW DO YOU PLAY SPIKEBALL?
Take a walk through a park on a sunny afternoon, and you'll inevitably see a group of friends converging around a Spikeball set.
The challenging and super fun game is like volleyball, but the ball is hit downward onto the round net (instead of over). The two teams rally (with up to three touches per side) like volleyball — miss it, and the other team gets the point. To start, teams can choose to play with some modifications, like allowing players to catch the ball and playing three per side.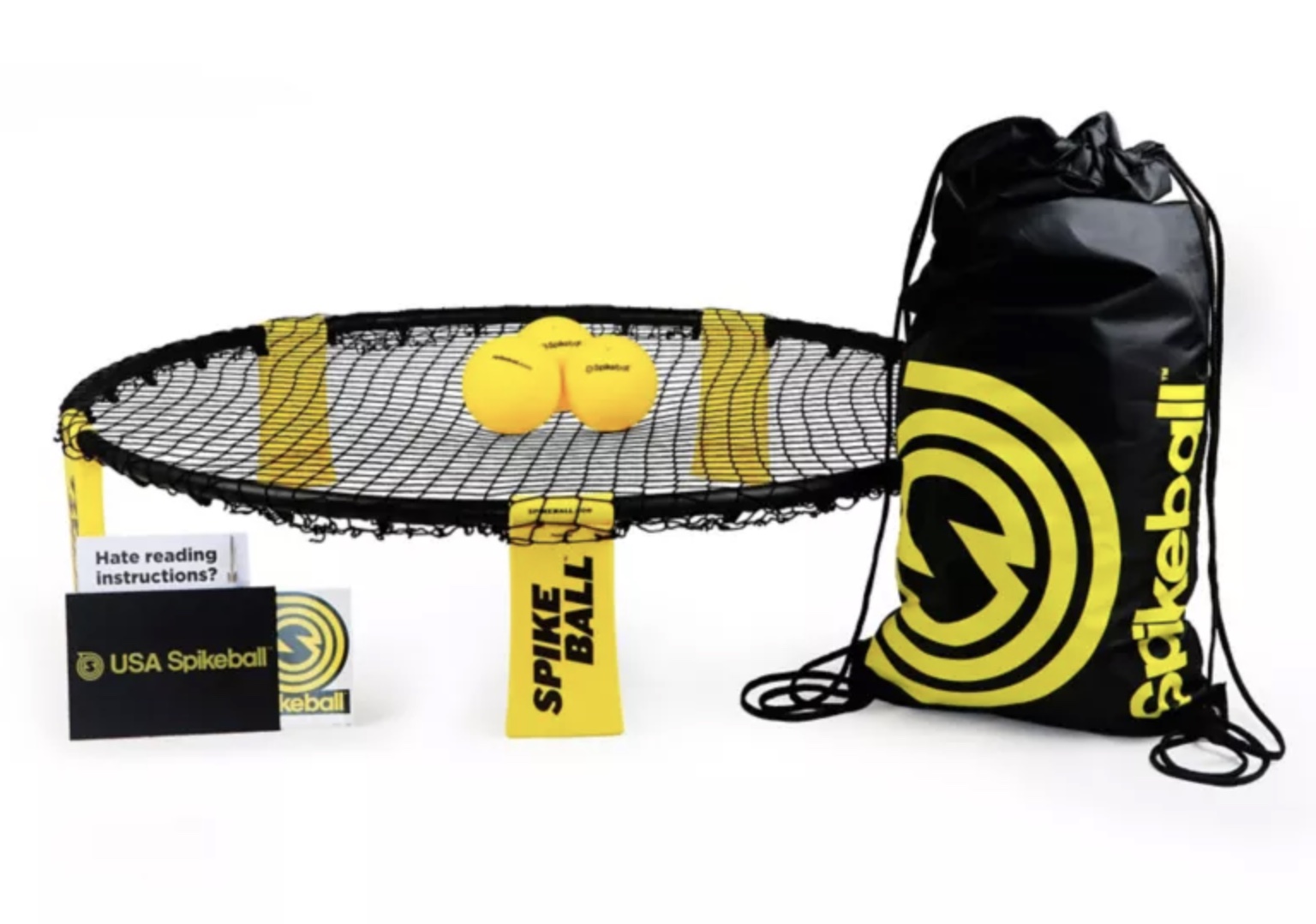 PICKLEBALL IS HERE TO STAY
Pickleball is a sudden summer craze that combines a few different indoor/outdoor games.
There are paddles, like ping pong, and a net and ball (like tennis, except the ball is plastic), and the court is the same size as badminton. It can be played in singles or doubles, and though it has exploded in popularity lately, it was invented in 1965 by a U.S. congressman and two friends looking to pass the time on Bainbridge Island.
They cobbled together a bunch of miscellaneous equipment to form a game, setting the rules to make it family-friendly. (Even more charming is that the game is believed to have been named after the congressman's family dog, Pickles — or so the pickleball legend says.)
To get started, you'll need a Pickleball set, as well as extra pickleballs (because let's be honest, you're going to lose some). For the semi-pro Pickleball athletes out there, we recommend upping your game and your paddle.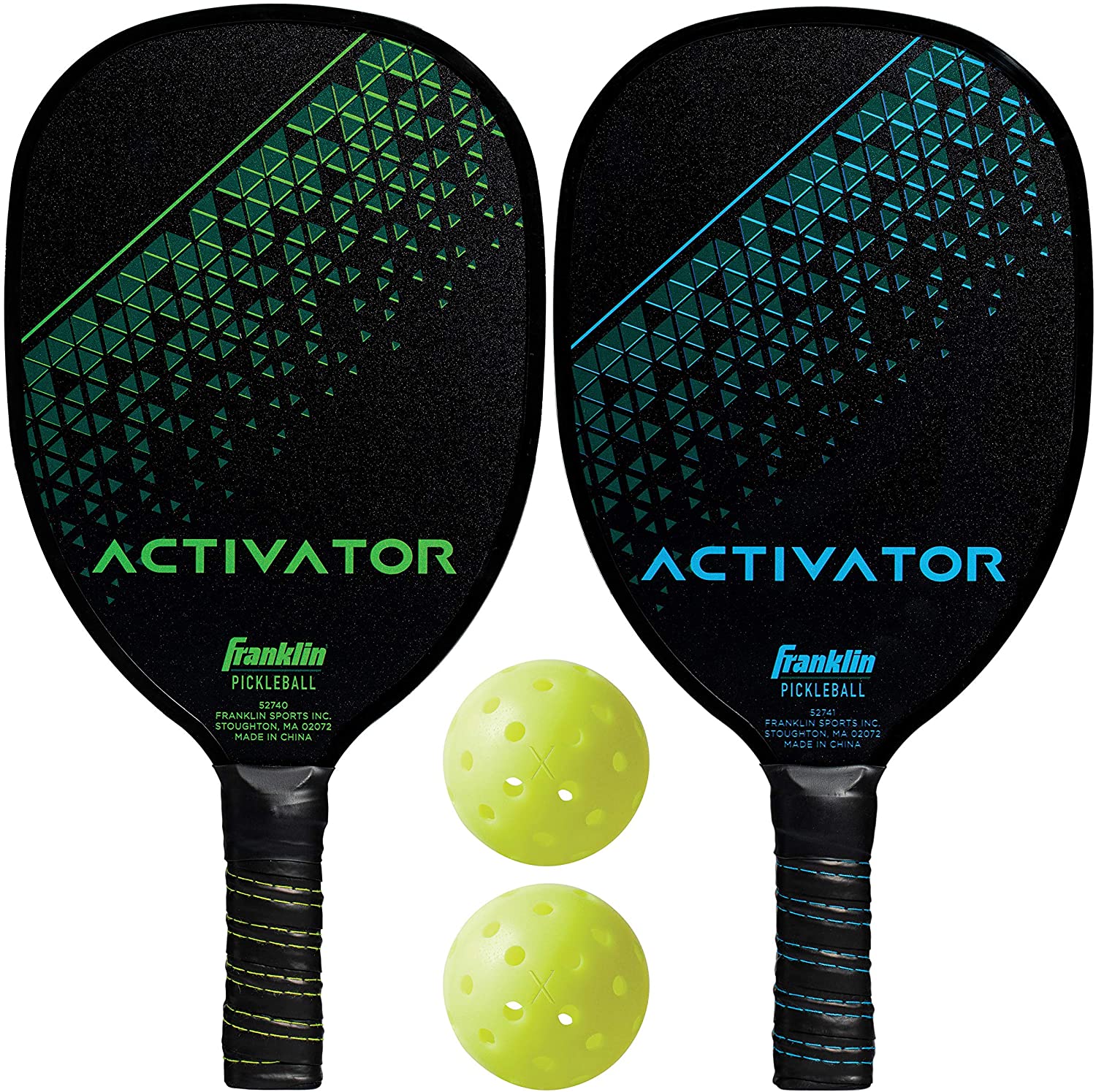 MAKE A GAME NIGHT CONNECTION
Take the competition out to the deck with this oversized 27-inch tabletop "four in a row" game. This childhood classic is suitable for most ages and simple to learn as there are no complex rules to navigate.
This Jumbo 4-to-score game is ideal for the yard (it's about 45 inches high) for a stand-up option.
This version is child-size (as in around the size of a child - 3.5 feet) and can be disassembled and packed up easily.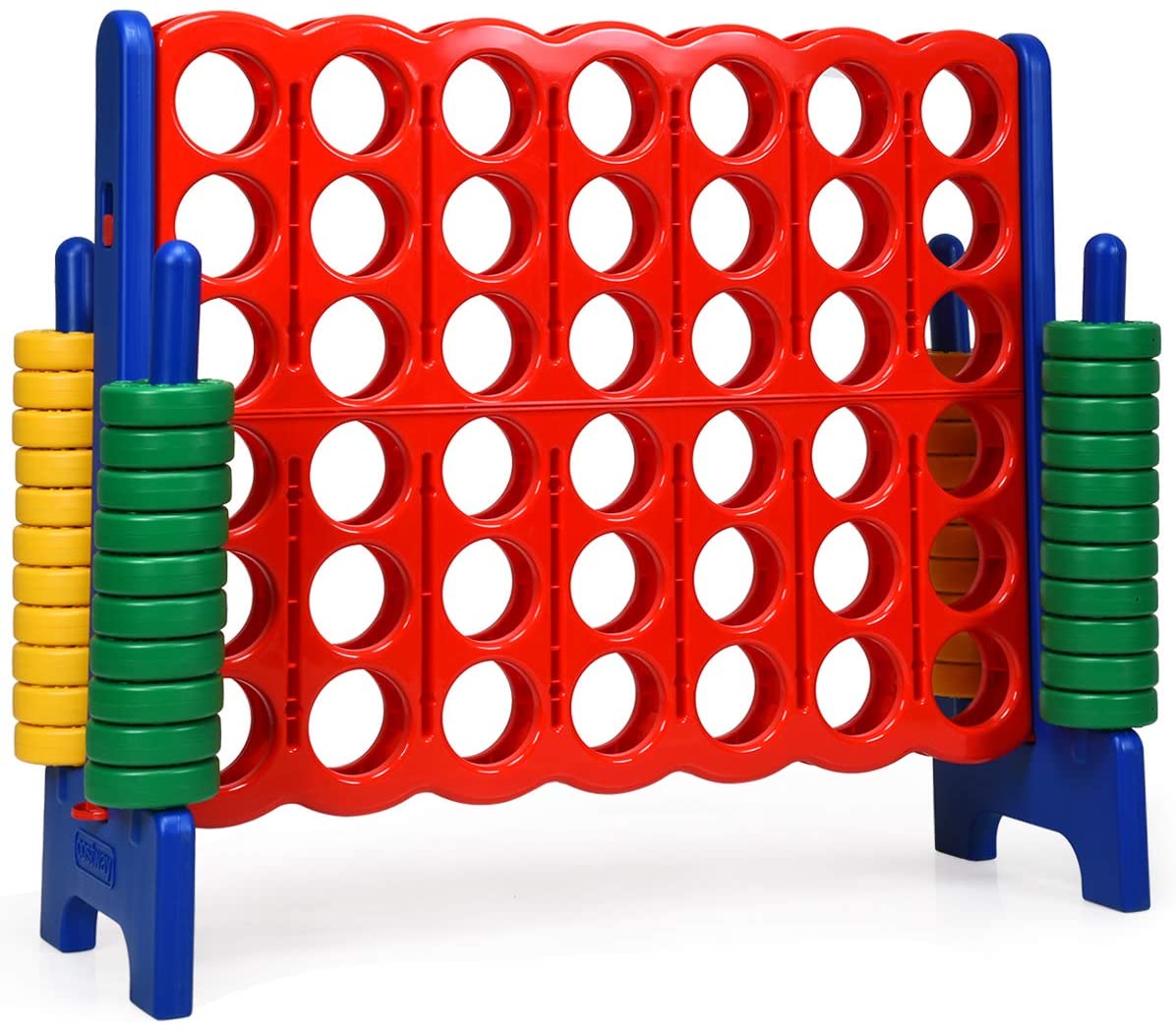 ANY TABLE IS A PING PONG TABLE
Any table can be turned into a ping pong or table tennis game (there are minor differences in the rules). This portable set includes a net, paddles and balls.