Sitting down for a hot breakfast that is cooked fresh (not microwaved or procured at a drive-thru) doesn't have to be a dreamy weekend luxury. Whipping up your weekend go-to — like fluffy pancakes, a yogurt parfait layered with fresh fruit and nuts, or a breakfast sandwich to die for — requires minimal meal planning with the breakfast appliances.
These single-use tools are made to minimize mess and maximize convenience, which is a must for busy mornings. They have automated timers, temperature control and non-stick griddles to ensure zero cooking mishaps (like a burnt pancake or overcooked eggs). And if early-morning cooking sounds a little too ambitious for work and school days, there's always the breakfast-for-dinner menu option.
The homemade waffle maker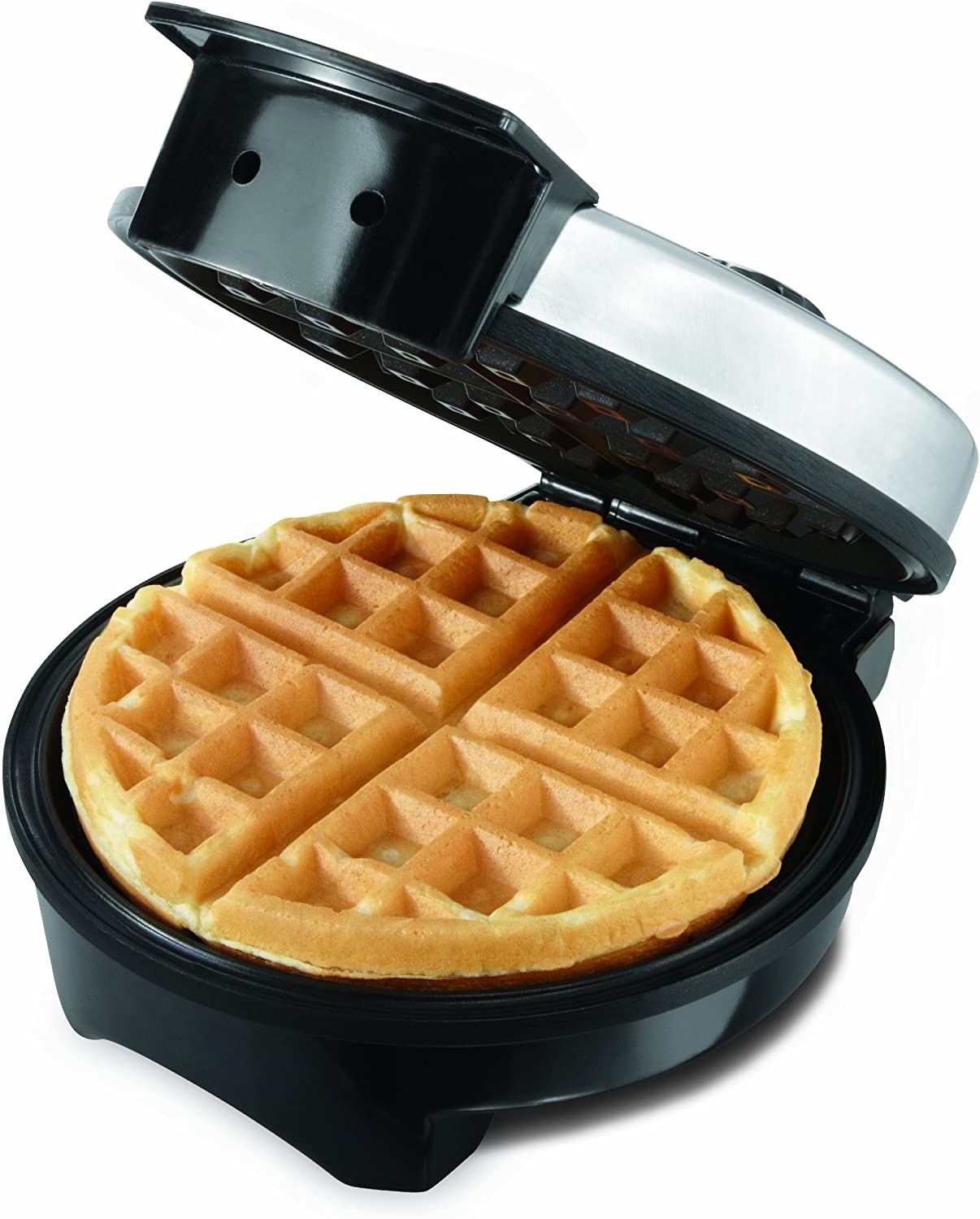 This Oster Belgian waffle maker is easy to use but takes some time to master. Finding the right batter consistency and measurements for waffles depends on personal taste, but the general consensus is that waffles taste best when they are crispy on the outside, soft on the inside and have just the right amount of fluffiness. It takes some trial and error to achieve that but once the recipe is nailed, this is a 10-minute, restaurant-style breakfast. (This pre-mixed Bob's Red Mill Buttermilk Pancake and Waffle Mix is great to have on hand — all it requires is water, an egg and oil.) $34.98 at Amazon.
Eggs made easier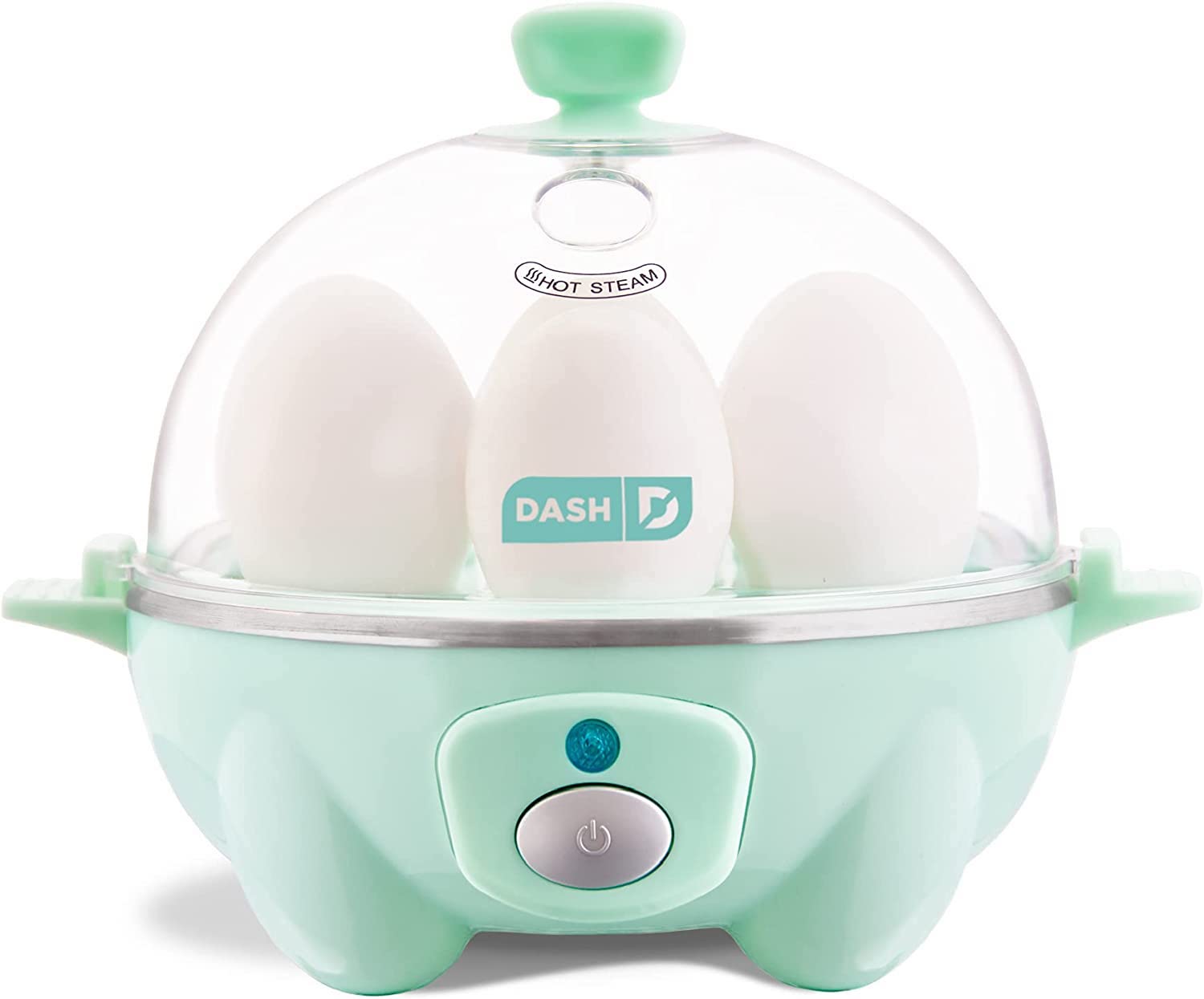 For up to six eggs cooked to preference and perfection, this Dash Rapid Egg Cooker doesn't require standing over a boiling pot, hoping the eggs aren't over (or under) cooked. And it's not just for boiled eggs — there's a tray for poached eggs as well as an omelette tray. Plus, like all of Dash's appliance, it's small enough to store in a drawer but cute enough to keep on the countertop. $30.79 at Amazon.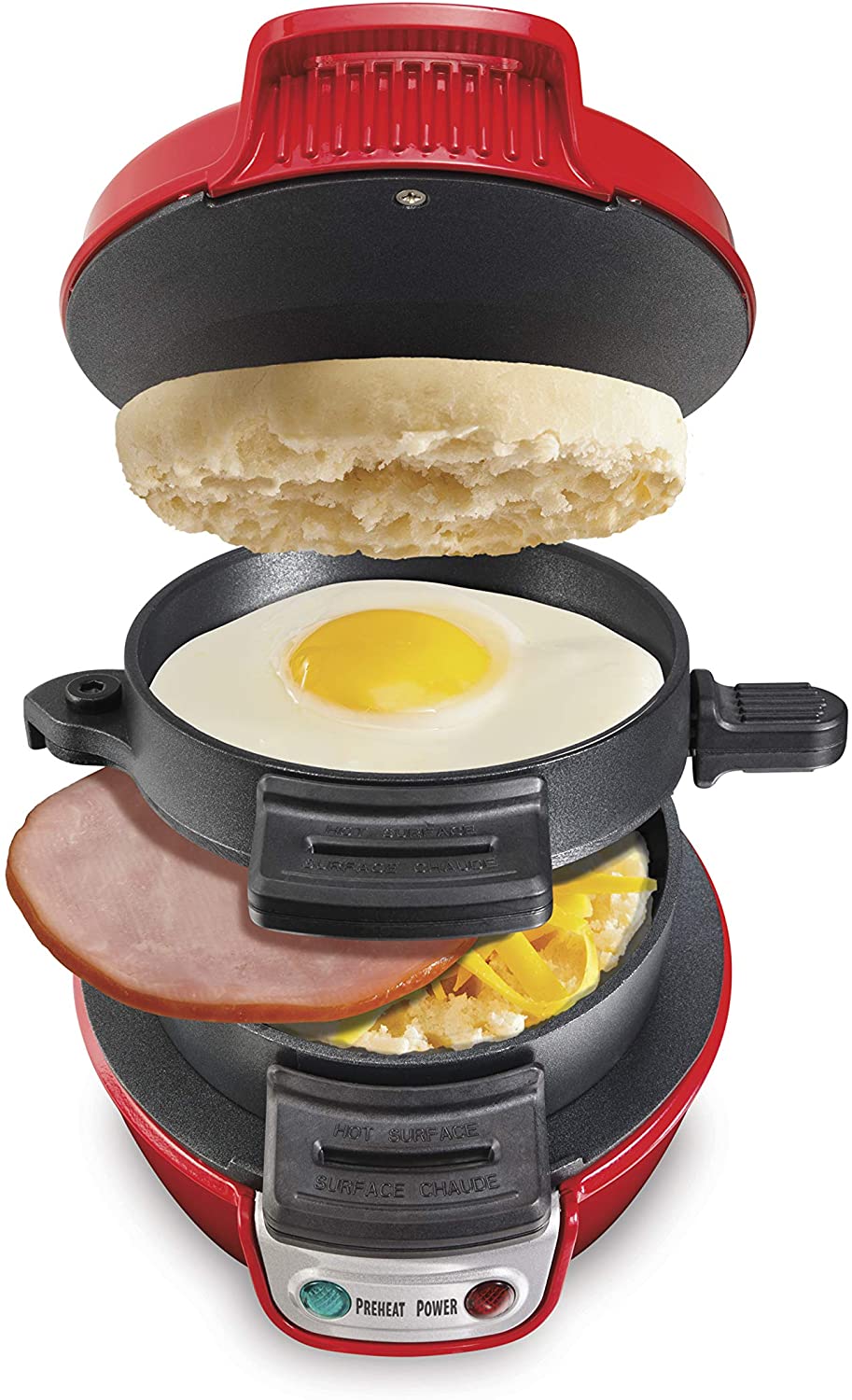 To make a fast-food breakfast sandwich (without the fast-food ingredients), this Hamilton Beach Breakfast Sandwich Maker is a wizard because it cooks all the layers — English muffin, egg, cheese — in one go. Follow the instructions and set the timer for a picture-perfect egg sandwich in five minutes (but do give it a few minutes to pre-heat). The non-stick griddle is easy to wipe down after use. $41.99 at Amazon.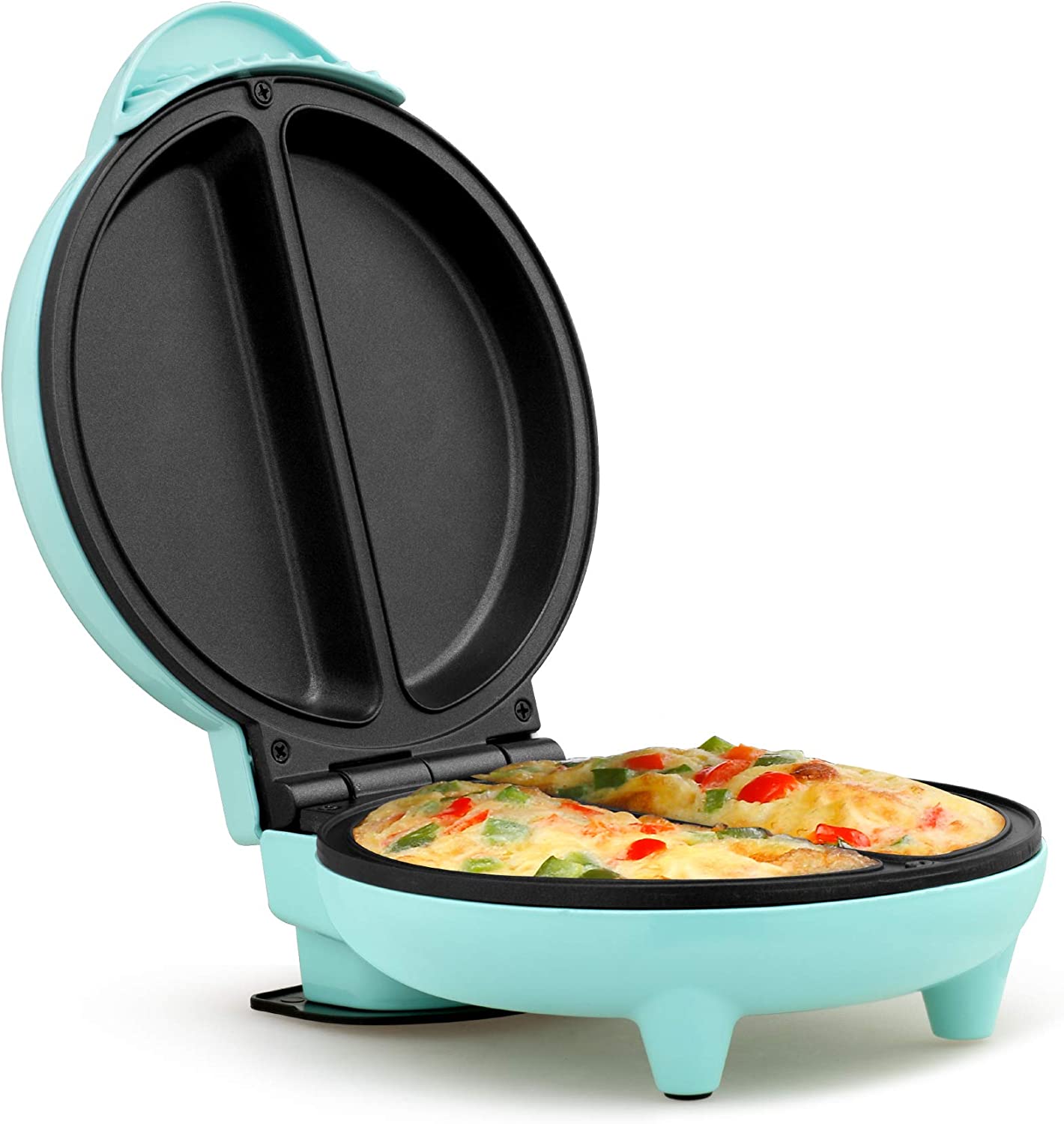 Making an omelette in a rush doesn't have to be a flipping disaster. This Holstein Housewares omelette maker cooks two mini omelettes at once. Omelettes are a great way to clean out the fridge and this process is simple: mix eggs with veggies, herbs and cheese of choice and pour it into the moulds. Set the timer and voila — no frying pan or spatula required. $48.56 at Amazon.
Picture-perfect pancakes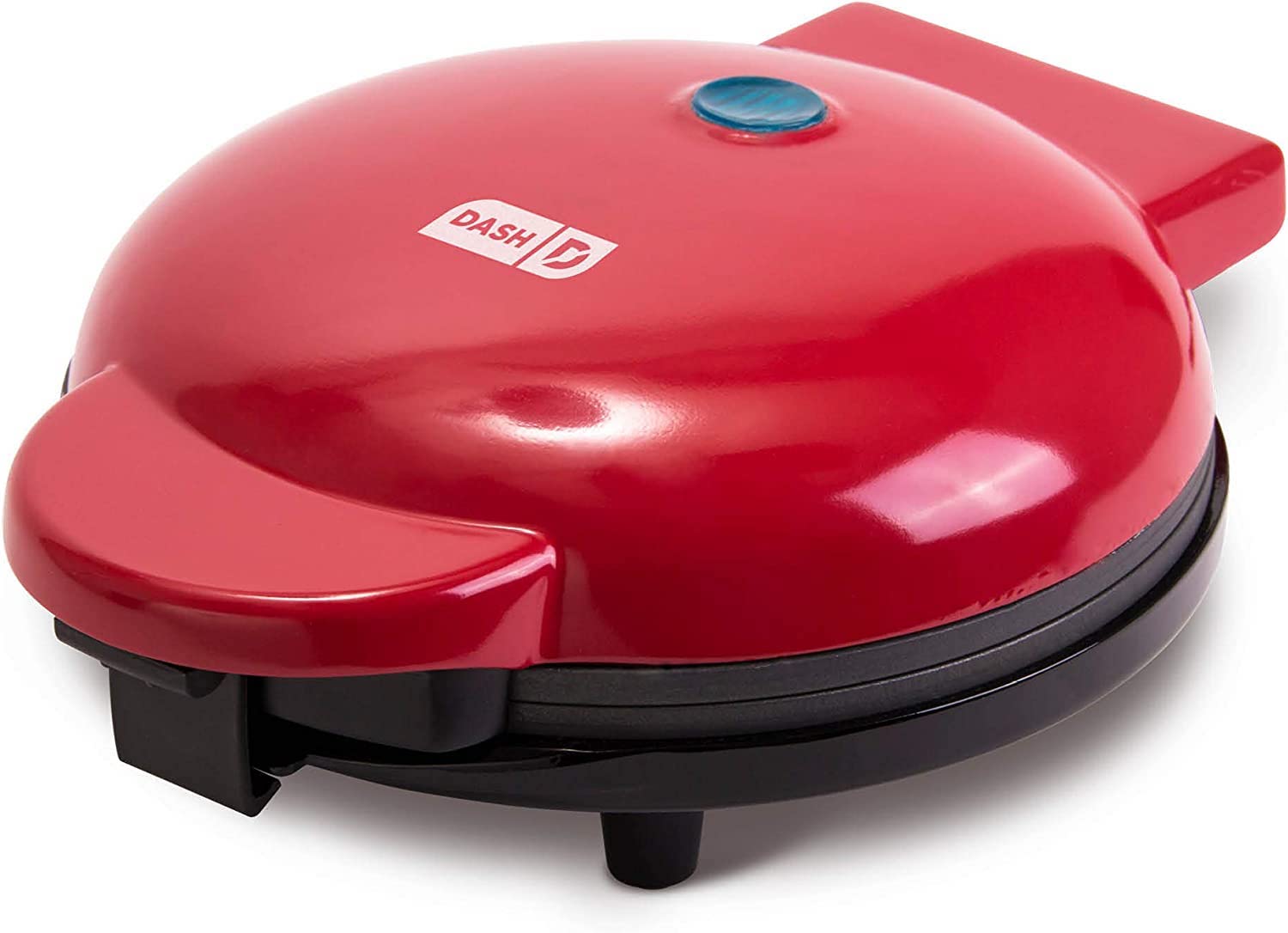 There's a reason "the first pancake" is a metaphor for the first step in a process that goes wrong — getting the right temperature, non-stick coating and batter consistency takes some time. To crush a Wednesday morning craving for pancakes without pulling out a cast iron pan, this 8" griddle makes a single perfectly round, fluffy and golden flapjack. (It's also great for quesadillas, sandwiches and mini pizzas.) $39.28 at Amazon.
How to meal prep chia seed pudding, yogurt parfaits and overnight oats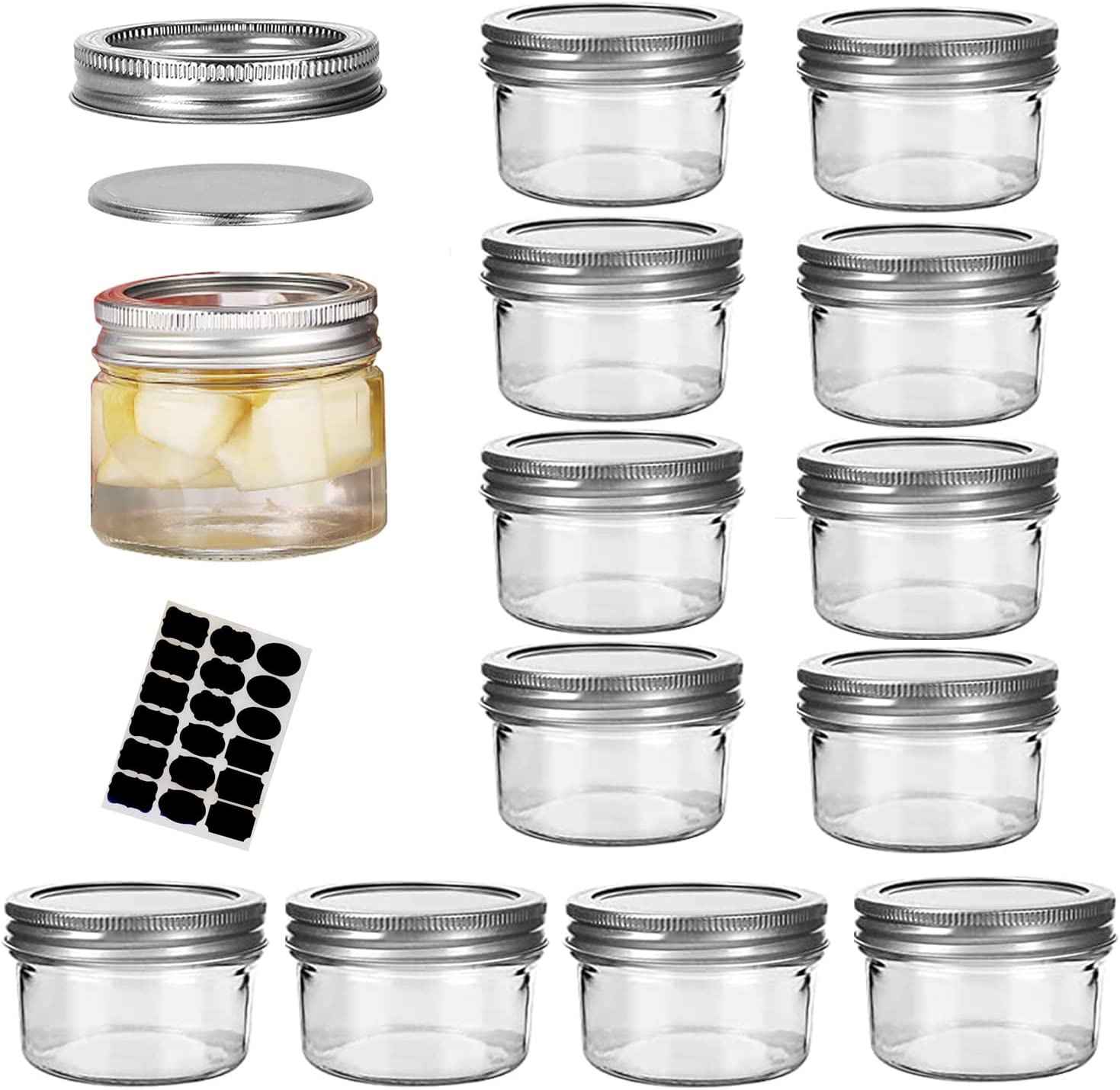 For those who prefer a few more minutes of sleep to a hot breakfast, stocking the fridge with chia seed pudding (there are dozens of easy recipes online), a yogurt parfait layered with granola and fresh fruit or no-cook overnight oats requires just a few minutes of meal planning. Prep several of these small mason jars on Sunday night for a grab-and-go breakfast that's satiating and nutritious, but doesn't require any appliances. $24.27/12 jars at Amazon.