A Vancouver man says he is "absolutely disgusted" after receiving his bag over a month after his trip with Air Canada.
Simon Crimp flew to England from Vancouver International Airport (YVR) with his 10-year-old son on June 3. The trip included a stopover at Halifax Stanfield International Airport (YHZ) and the flight was delayed so they arrived late at London Heathrow International Airport (LHR) on June 4.
After their bag didn't appear on the carousel, Crimp was unable to find an Air Canada agent to obtain an Incident Report Number.
"We finally decided to leave in the early hours after [two to three] hours of waiting around," he told Vancouver Is Awesome.
Since it was so late, public transportation wasn't running and the tired traveller had to pay for a cab. As soon as he woke up the following morning (June 5), however, he called the Air Canada baggage line and created a file.
Crimp followed up with the airline the next day (June 6) for an update and was informed that the bag was located at LHR airport. They still hadn't been delivered by June 7 and he called the baggage department to inform them they were leaving London. An agent confirmed that it would be okay for him to pick up the luggage when he went to get his rental car, as long as it hadn't been dispatched for delivery.
But after the traveller arrived at the Air Canada baggage claim he struggled to speak to anyone.
"There was a phone there to call to connect you with Global Baggage. I tried over a [two] hour period to connect with someone. But of course No answer? Outside the door were also more frustrated passengers trying to locate baggage. So then I decided to find Air Canada Check In Agents at LHR. Luckily I was introduced to a supervisor who arranged for an Air Canada Agent to take us through the Security Check to speak to Global Baggage," he explained.
"When we eventually spoke to Global Baggage they said our bag was now out for delivery to the London location we had just left."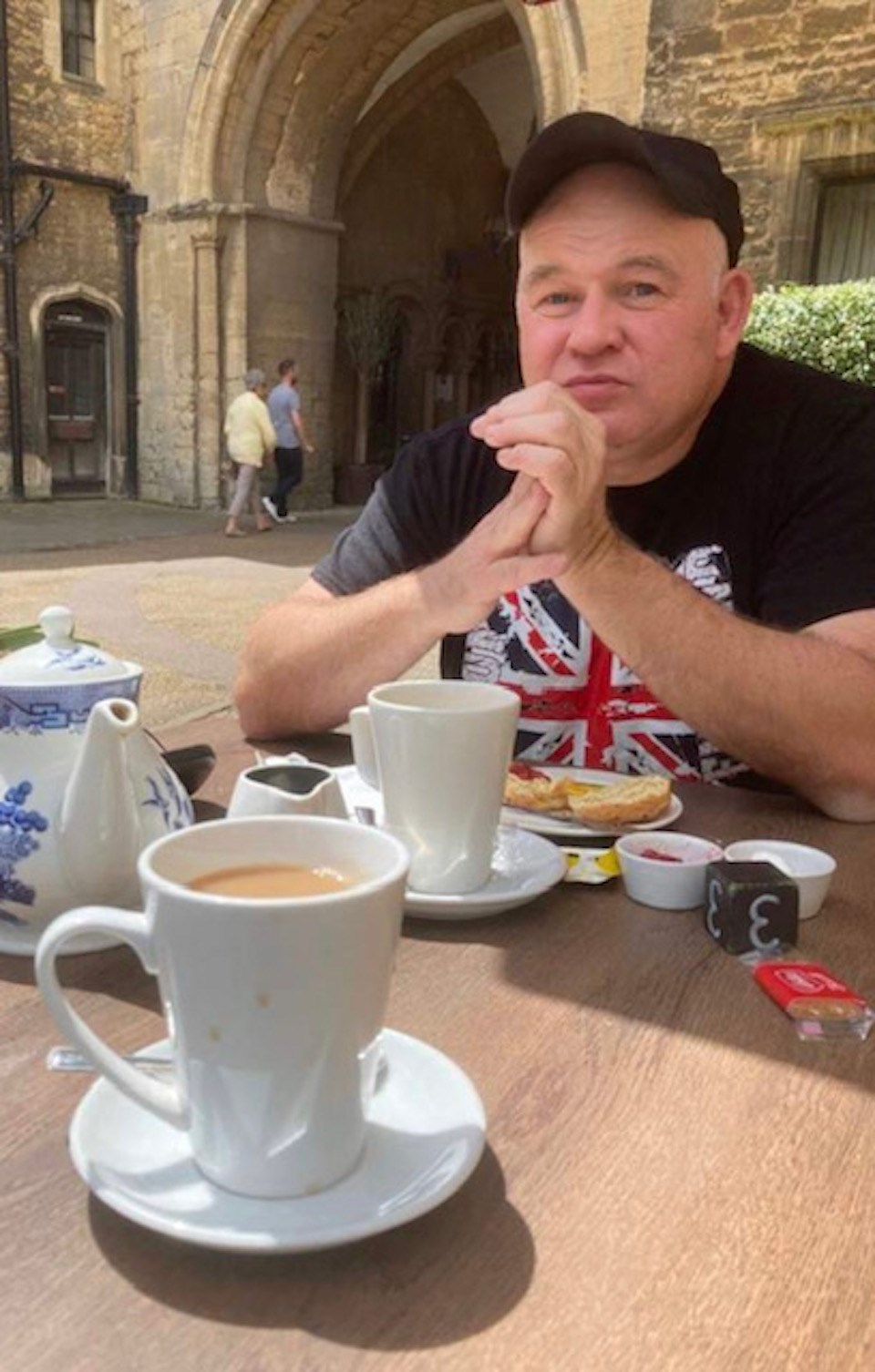 Man shares Air Canada baggage loss horror story
After he told them to cancel the delivery, Crimp gave them their new address. "Their courier called me to let me know he was collecting the bag from the [the hotel we were staying at] in London," he noted.
But the baggage failed to show up again at the new address in Kent and the father and son had to check out empty-handed on June 10.
A few days later, on June 13, the airline said it had made two unsuccessful delivery attempts and the bag would be mailed to his home in Canada, Crimp noted. And on his flight home, none of the Air Canada agents could provide him with any information.
In an email, Air Canada said Crimp would receive his luggage on June 29. When he was using the global tracker to view its delivery, however, he noticed it was sent back to London.
"So then I got in touch with [the hotels I stayed at] immediately to inform them under no circumstances [were] they to accept the bag."
The bag was finally delivered to Crimp's permanent address in Canada on July 12 when he was at work.
"This was supposed to be a special trip with my young son who had never been to England. But unfortunately, our trip was completely messed up due to our delayed baggage that was never delivered," he said. "The time I had arranged to visit places of interest had to be spent now on locating and tracking our bag.
The frustrated traveller pointed out there were "only souvenir shops" open at the time of their arrival to purchase what they needed "at tourist prices."
Crimp submitted all his receipts online to Air Canada on June 19 and hasn't received any compensation.
On its website, Air Canada says it will do its best to deliver delayed baggage within 24 hours. It also notes that its Central Baggage Office Call Centre services are limited due to the pandemic.
Air Canada told V.I.A. in an emailed statement that it deals with customers directly but that the "global air transport industry is currently challenged due to issues with airport capacity issues, airport-managed baggage systems and third-party providers of such services as passenger screening, customs, and air navigation."
On July 6, the Canadian Transportation Agency (CTA) released a new resource for travellers who experience flight delays, cancellations, and baggage loss.
The document outlines information about travellers' rights and what they should do if their flight is delayed or cancelled, according to the online Air Passenger Protection (APP) document. It also provides information on the steps to take if their baggage is lost, damaged, or delayed.
But air passenger rights advocates say the CTA isn't acting in the passengers' interests. Find out more information about passenger rights.