In late June 2021, a powerful heat wave rippled across British Columbia, scorching billions of sea creatures, sending raptors tumbling from their nests, and causing trees to spiral into sudden branch drop. Across the province's towns and cities, at least 619 people died, a human toll so high it remains the deadliest extreme weather event in Canadian history. In the small B.C. town of Invermere, Kate Watt remembers raging wildfires as temperatures climbed into the 40s.
"For years, everyone's been saying that Invermere is just a total tinderbox and that it's just a matter of time before something starts," said Watt. "But that was the first summer that I'd really experienced the effects of climate change, and to be honest, it really scared me."
A year earlier, the Kootenay-based conservation group Wildsight was looking for a way to engage young people faced with record unemployment brought on by the COVID-19 restrictions.
Watt, then 21, saw an online advertisement for something called "climate corps." Intrigued, she signed up, drove four hours to the town of Nelson, and immediately began learning how to use a chainsaw, a drip torch and long list of wildfire suppression tactics.
Soon Watt was sent to Western Provincial Park, where she spent a month thinning out forest undergrowth to prevent wildfires from threatening Nelson's primary source of drinking water. An hour north outside New Denver, she would later help plant a community garden, both to provide a local source of food and act as a fire break for the community.
"Honestly, it has helped me so much, like every job that I've gotten since has been in large part because of my experience [that summer]," said Watt, who would go on to join the BC Wildfire Service.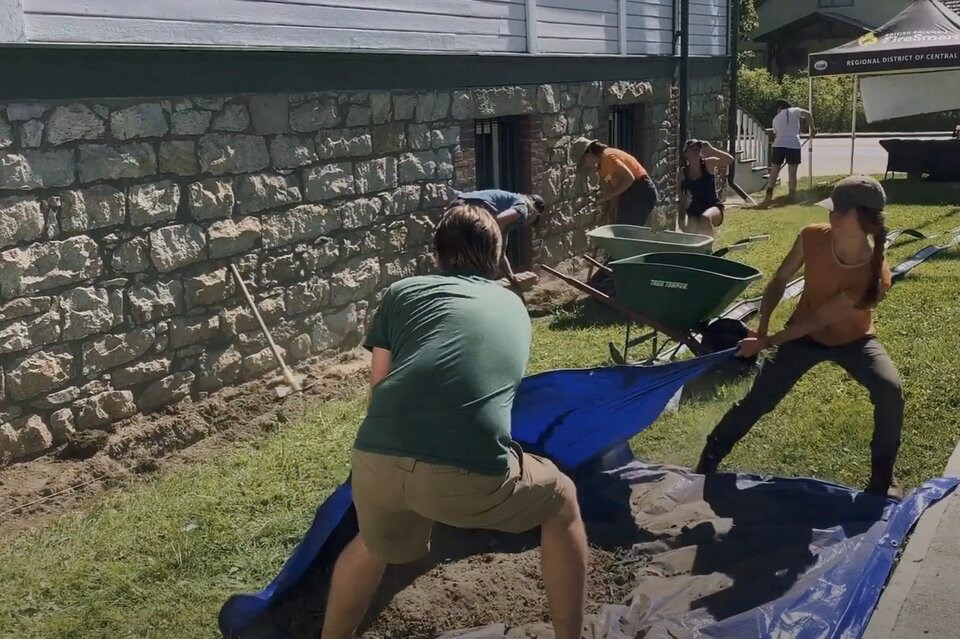 Since then, the pilot program has expanded to six communities across B.C., with the young workers putting in more than 7,000 working days under the now independent BC Youth Climate Corps.
On Vancouver Island, an Indigenous-led program is rejuvenating Kwakwaka'wakw traditional cultural and land management practices. In Kamloops, young participants worked with the city to deliver an education program teaching residents how to better climate-proof their homes during extreme weather, and how to reduce their greenhouse gas emissions while lowering energy costs. Roughly 80 per cent of the people who took the assessment later said they would make changes to homes.
Another group of young workers in Nelson installed solar panels and heat pumps, and retrofitted windows and doors at a home for adults with developmental disabilities. The building now has a lower carbon footprint and is more comfortable during extreme heat and cold.
"The folks who lived in the residences commented that the home is already more comfortable," said Ben Simoni, the executive director of BC Youth Climate Corps.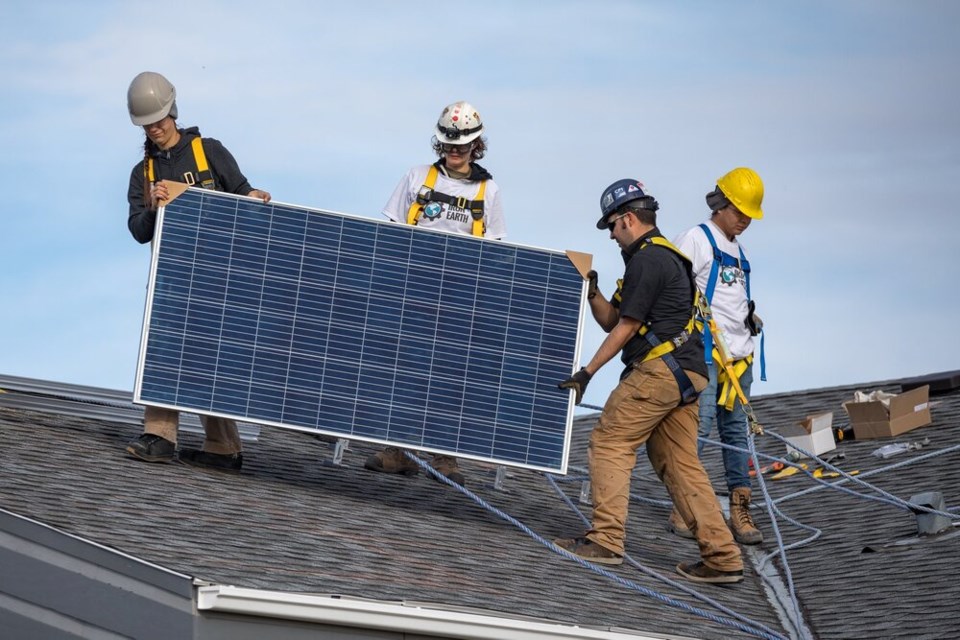 Simoni said each program is unique and tailored to what the community requires. The programs often start out with training, providing participants courses on first aid, local government and what science says climate will do to the area. In all cases, Simoni said the program has the added benefit of introducing young women to trades in a comfortable environment.
"We're trying to really multi-solve, trying to address all these overlapping issues at the same time," said Simoni. "I'm seeing these young people go through this program and come out working with their local government, or a non-profit and turning into these community leaders. It's not just good for them and their career, it's good for everybody."
There have been some challenges. The group's funding largely comes from donors or grants, and Simoni says he spends much of his time writing proposals to keep operations running.
Not every community has been receptive to the idea. A cohort currently running in Vancouver got certified to teach children how to ride bicycles and has partnered with the renewable energy company Eon Electric. The group recently helped retrofit LED lighting in a 30,000-square-foot warehouse.
Eon CEO Brennan Wauters says he is getting the group to dig trenches to run electricity on a home's energy retrofit and run wires at a local farm's new electric backup system. Wauters said the idea is to give the young workers a taste of what it is like to go into the trades.
"I am a small business and we need help doing what we do," said Wauters. "This is going to ramp up and skilled workers have to come from somewhere. It's not rocket science to install a heat pump but it has to be done right."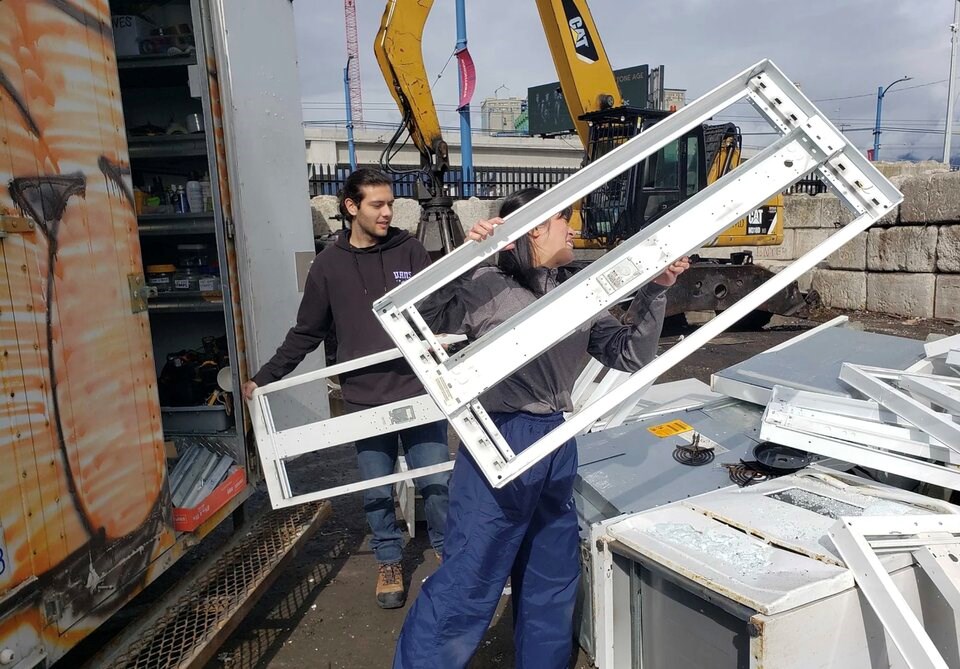 Doing it right, according to Wauters, requires support from technical schools and all levels of government. On Wednesday, however, Vancouver city council rejected a motion that would have identified projects where staff could work with the group. The motion would have also directed the mayor to write a letter to Prime Minister Justin Trudeau calling on him to back the launch of a Canada-wide climate corps.
The idea of a national climate corps is not new — the term was modelled on the Civilian Conservation Corps, launched by U.S. President Franklin D. Roosevelt during the Great Depression.
Between 1933 and 1942 the U.S. program put to work about three million workers, who expanded national parks, planted billions of trees, and built hundreds of thousands of dams and roads.
In September, U.S. President Joe Biden rekindled the idea, adapting it for a new era and a new set of problems. The American Climate Corps, said the White House, will train young people in conservation, deploy clean energy projects and advance the ability of communities to adapt to climate change.
The idea appears to be gaining traction north of the border as well, and not just in B.C. A survey released this week, carried out by Abacus Data on behalf of the David Suzuki Foundation-backed group the Climate Emergency Unit, found 78 per cent of adult Canadians would either back or accept the launch of a national climate corps.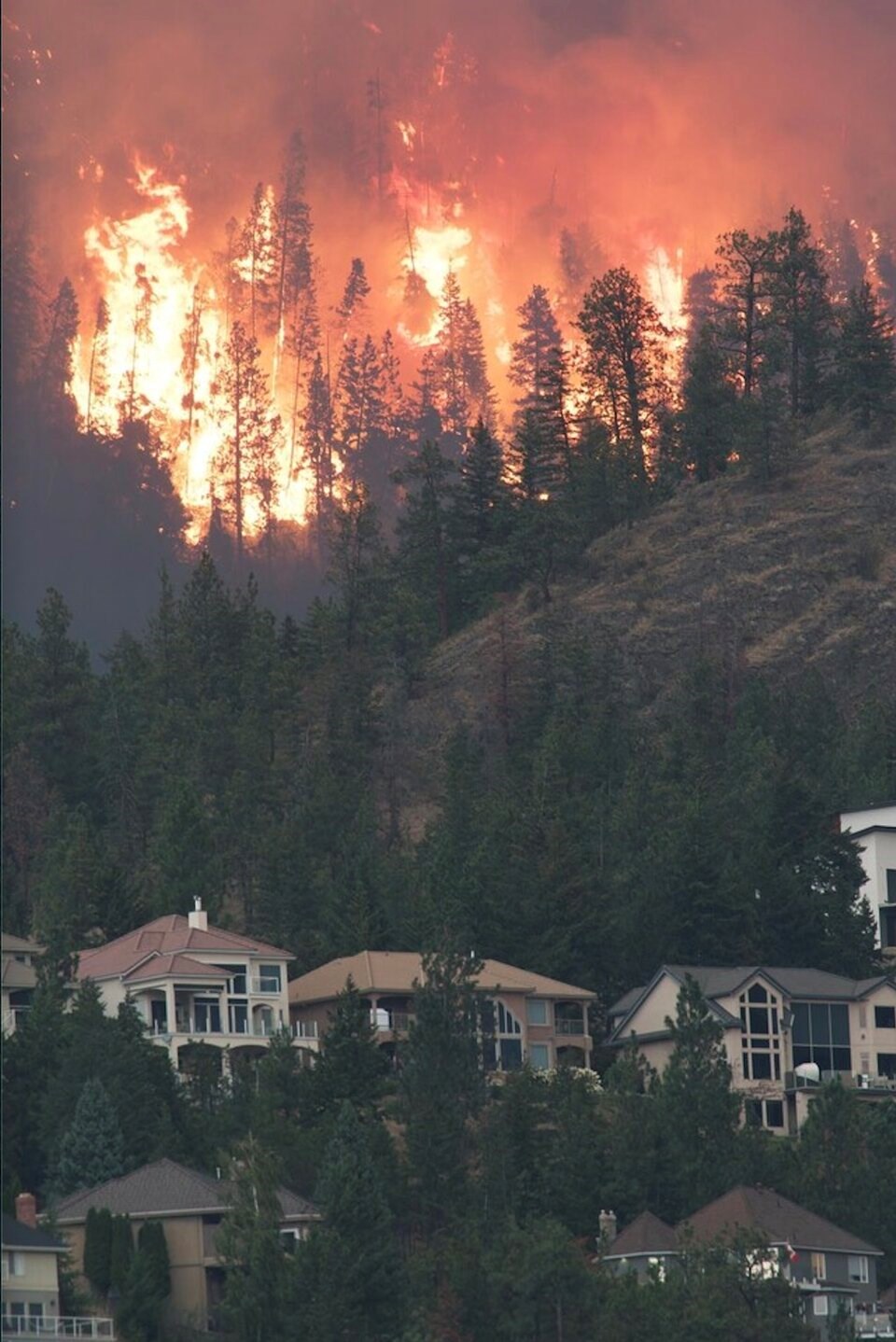 Support for the idea was strongest among young people. Nearly two-thirds of Canadians between 18 and 35 would consider joining, with 15 per cent saying they would "definitely" consider enrolling, the poll found.
"We're losing so much of the public and young people with these endless debates and discussions about these esoteric, technocratic, wonky climate ideas," said Seth Klein, author and head of the Climate Emergency Unit.
"Now, hundreds of thousands of young people are saying they're ready to serve. For the love of God, we should sign them up."
The group's vision is for the federal government to fund the creation of 20,000 jobs with a $1-billion-a-year investment — a scale large enough that it would affect most people in a generational cohort.
Signing up for a two-year stint would provide participants with a "living wage," help communities cope with wildfires, heat waves or flooding events, and build new infrastructure to rehabilitate nature and drive down the release of carbon pollution.
Klein said most jobs would be in green infrastructure, in the installation of heat pumps or solar and wind power, or helping to build out public transit projects. To do those jobs, the corps would facilitate apprenticeship training so participants could jump-start their career path while getting paid enough to live.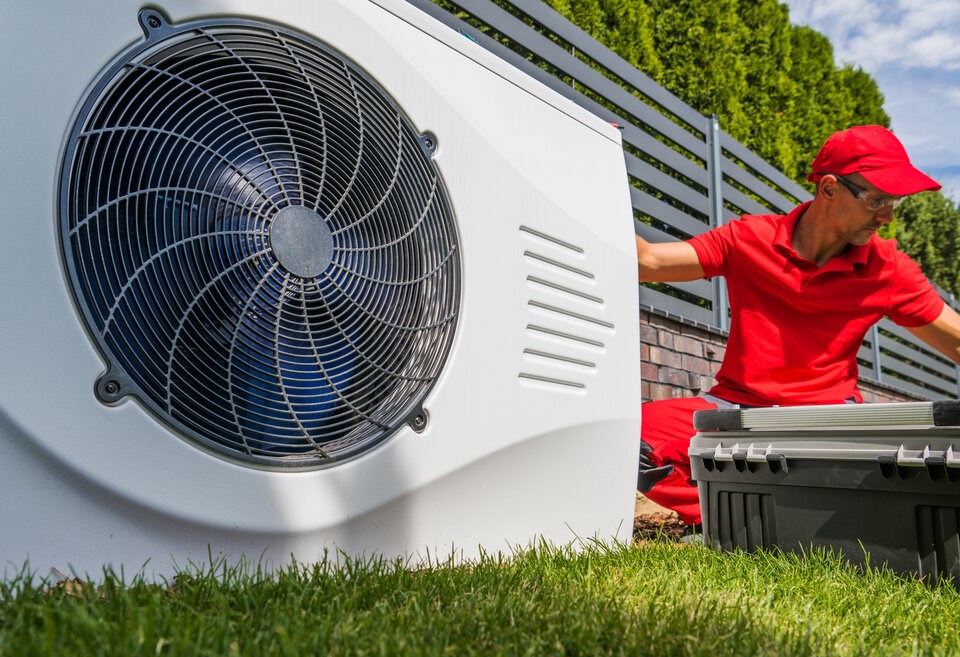 ​So far, Klein said he has spoken about the idea with senior policy advisors at Natural Resources Canada, Environment and Climate Change Canada and the Ministry for Women and Gender Equality and Youth. Those conversations inevitably lead to British Columbia, where Klein says the BC Youth Climate Corps pilot project is showing a proof of concept.
"Often with these new national programs, they start provincially. In the same way that Medicare was Saskatchewan's gift to Canada and $10-a-day childcare was Quebec's gift to Canada, maybe the youth climate corps could be British Columbia's gift to Canada," Klein said.
Klein's group has yet to talk about a national climate corps with anyone from the Conservative Party of Canada, the official Opposition whose leader, Pierre Poilievre, is currently challenging the Liberal government to drop several of its climate commitments.
The latest survey, however, found the majority of those who back the Conservative Party of Canada would support or accept the program. And of the 2,200 Canadian adults polled between Oct. 27 and Nov. 1, some of the strongest support was found in the Prairies, where right-of-centre politics dominates.
The "most appealing" aspects of the program, found the pollsters, were skills that youth could develop while on the job and "the chance to serve their communities and take on the climate crisis."
On a practical level, Watt said the paid job training she received with the BC Youth Climate Corps was "incredibly valuable" and kept life affordable. On a deeper level, Watt said she found a sense of purpose at a time so many of her generation feel powerless to confront something as menacing as climate change.
"I felt like I was doing something that really mattered," she said.