A B.C. composting facility submerged under floodwaters last year has been found in breach of a number of provincial regulations after inspectors discovered staggeringly high levels of dangerous pathogens in and around the site.
As a "Class A" compost facility, Net Zero Waste Abbotsford Inc. takes in a variety of organic materials, including food waste, untreated wood, yard trimmings, plant matter, poultry carcasses and red meat waste.
Once it all passes through an anaerobic digester, the solids can be turned into fertilizer or livestock bedding. But the company's big promise comes from intercepting compost emissions.
By capturing vented methane and refining it into renewable natural gas (RNG), the Abbotsford site is set to become part of a growing network of composting facilities across the province that some hope will form the backbone of a low-carbon gas boom in the coming years.
"Net Zero Waste Abbotsford provides a world-class opportunity to capture emissions from waste and create truly sustainable energy for our province," wrote a spokesperson for the facility's parent company, EverGen Infrastructure Corp., in an email.
The Abbotsford site is one of two organic waste processing facilities snapped up by the Vancouver-based company since it was founded two years ago.
EverGen also recently acquired the Sea to Sky Soils facility near Pemberton and has plans to pursue similar acquisitions in Alberta and Quebec at some point in the future.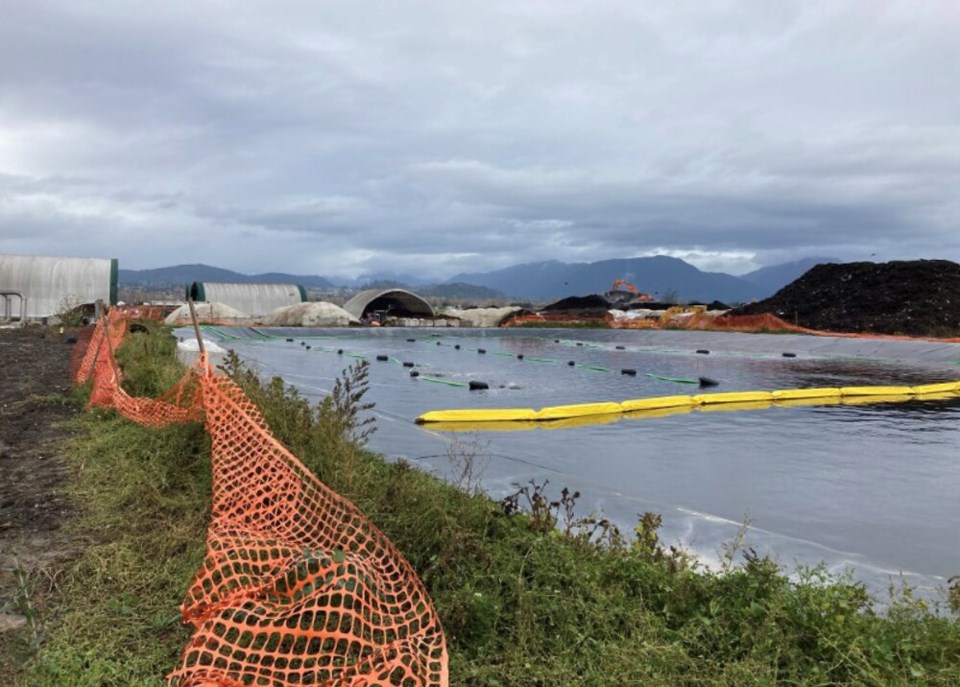 By converting organic waste into renewable natural gas, the company is one of several B.C. enterprises looking to take advantage of a push to more carbon-neutral sources of energy.
EverGen has a 20-year contract with FortisBC to sell up to 173,000 gigajoules of RNG from the Abbotsford facility, enough to power 1,900 residential homes.
Strategically located near both urban areas and agricultural communities, the Net Zero site in Abbotsford is "one of the most significant opportunities in our province to capture emissions and produce renewable natural gas," said the company spokesperson.
But over the course of repeated inspections, a facility designed to produce less carbon-intensive gas has shown it can also pose a danger to the surrounding environment.
The Net Zero Waste Abbotsford Inc. facility has been found out of compliance for a number of breaches under the Environmental Management Act dating back to 2020.
In one Nov. 5, 2021 sample, two Environmental Protection Officers from the Ministry of the Environment and Climate Change Strategy found fecal coliform levels were already more than 68 times the permit limit, while E. coli levels exceeded the regulatory threshold by a factor of nearly 40.
Ten days later, floodwaters began to overrun the facility. Work ground to a halt. Over the last two weeks of November, all eyes were on the flooding south of Abbotsford in the Sumas Prairie.
But to the north, fecal coliform and E. coli concentrations at the facility ballooned well over 1,000 times the provincial limit, according to an administrative penalty referral report released last month.
DEAD MINK AND TOXIC WATER
The catastrophic November floods killed hundreds of thousands of animals and sunk over 1,000 Abbotsford homes in floodwaters over a metre deep.
Nearly 140 kilometres into B.C.'s Interior, thousands of dead hogs were dumped at an independently owned Net Zero Waste facility near Princeton. The pile of dead animals, described as a "horror movie" by one member of the Upper Similkameen Indian Band, prompted a warning from the province in January.
At the Abbotsford facility, provincial inspectors learned staff took in dead chickens, ducks and hogs, which the facility is licenced for. But in a breach of provincial regulations, dead mink were added to the compost piles. That came only days after the B.C. government said it would move to ban mink farms due to concerns of COVID-19 transmission.
At some point during the flooding, the compost cache was submerged underwater. But the facility's management failed to report the emergency to the province, says the report.
Effluence with fecal coliform levels 1,300 times higher than the provincial limit and E. coli concentrations 1,200 times that benchmark began discharging into the surrounding drainage ditches.
More than two months after the flooding began, the pathogen levels in the sludge discharged from the facility had dropped significantly. But when the officers returned to the site Jan. 20, 2022, water quality samples found the effluent was still toxic enough to kill 50 per cent of a test population of rainbow trout.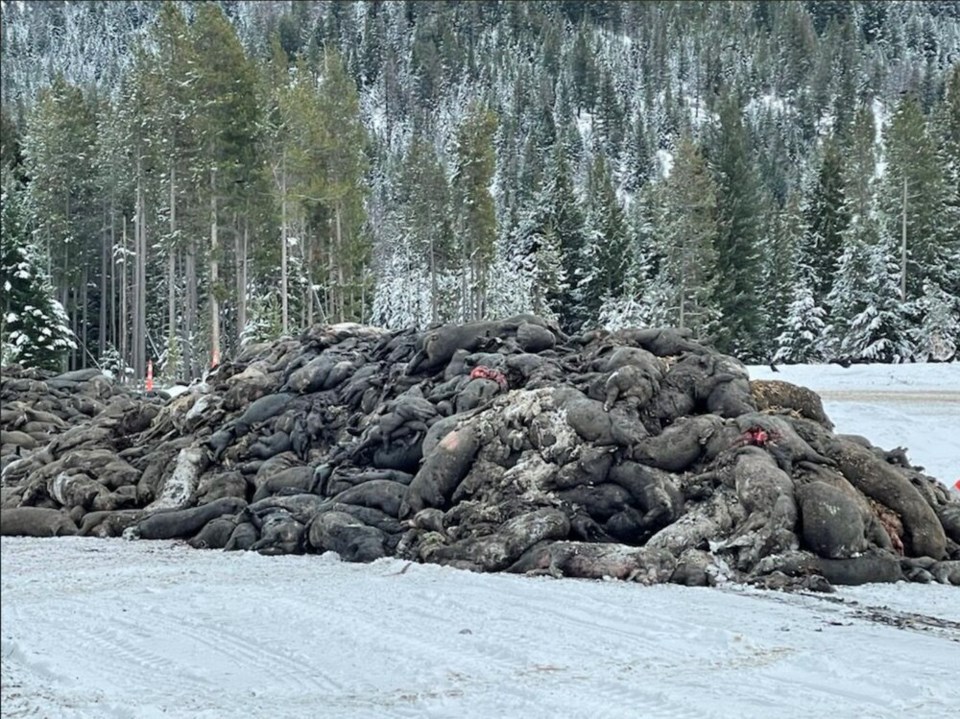 Management at EverGen turned down an interview with Glacier Media, citing a scheduling conflict. But in an email, a spokesperson for the company said that Net Zero's latest violations were directly related to the flooding.
"From the beginning of the floods, our team worked around the clock to support the province and our local community," wrote the spokesperson. "During the course of the floods, the province asked us to take incremental organic waste from the local agricultural community that had nowhere else to go."
The spokesperson said EverGen is cooperating with the Ministry of the Environment but pointed to the "extraordinary circumstances" that led to the latest violations and the company's "instrumental role in the cleanup effort following the floods."
"In 2021, we made a significant investment ($500,000+) improving our surface water treatment infrastructure, which was mid-construction during the flood," added the spokesperson.
"In expectation of reoccurring flooding and major climate events, in the next few months we will have best-in-class infrastructure in place to be better prepared."
The company spokesperson did not address violations dating back to 2020.
Net Zero Waste Abbotsford Inc. is facing several penalties under the Environmental Management Act, the Organic Matter Recycling Regulation, and the Agricultural Environmental Management Code, a spokesperson for the Ministry of Environment told Glacier Media.
The province is in the process of rendering a decision on what the breaches will cost the company.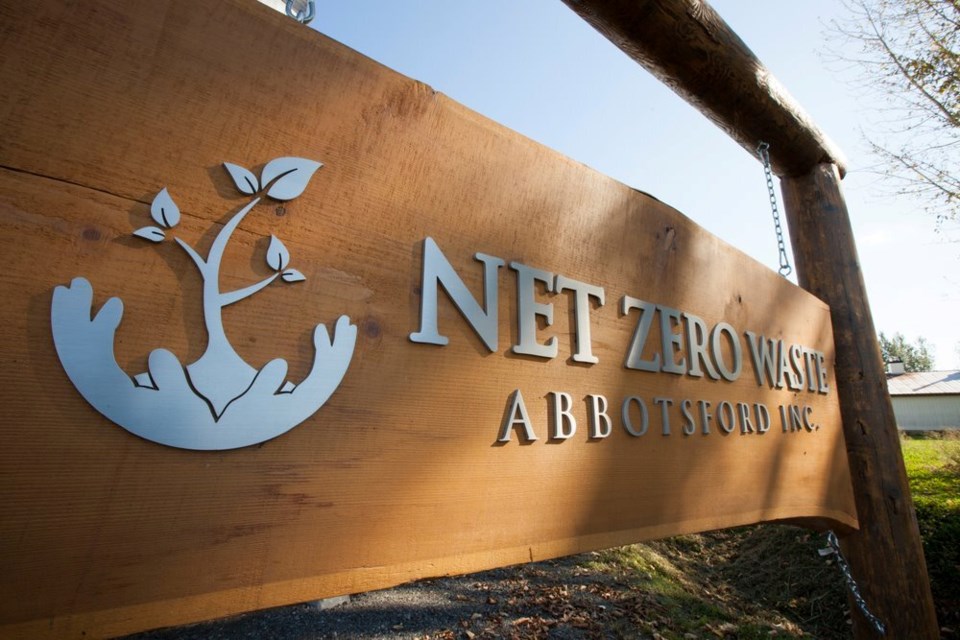 A LOOMING RENEWABLE GAS BOOM?
As the province decides how it will punish Net Zero's violations, traditional fossil fuel companies are marching ahead with their plans for renewable natural gas.
Billed as a cost-effective solution to decarbonization, B.C.'s largest gas supplier, FortisBC, recently said it would offer renewable gas hookups to all new builds in the province.
The idea is that customers can then choose to pay a premium to reduce their carbon footprint. The average household electing to use 10 per cent RNG, for example, will pay an extra $5.25 per month on their utility bill.
Supply is a problem. FortisBC recently told CBC that renewable gas makes up roughly one per cent of the company's total distribution, though it is looking to ramp that up to 30 per cent of its total supply by 2030.
A report released by FortisBC Wednesday found that by 2050, B.C. has the potential to double the volume of fossil fuel-derived natural gas flowing through its infrastructure today with renewable and other low-carbon gases.
That's where companies like EverGen come in.
"We need to deal with our waste, as humans," EverGen head Chase Edgelow recently told the Canadian Press. "We need waste infrastructure. But we also want to decrease carbon emissions. So why would we let the energy from that waste infrastructure go straight into the atmosphere and go to waste?"
Advocates of RNG say that promise could offer a key energy safety valve if B.C. moves to electrify its economy. It could also play an important role in keeping hard-to-decarbonize industries, like trucking and shipping, carbon neutral.
But critics note burning renewable natural gas still releases emissions, and ramping up gas production could also lead to some unintended consequences.
Research has shown between two and 15 per cent of the gas in RNG projects can leak into the atmosphere. Once those fugitive emissions have escaped, the methane-heavy gas produces a greenhouse effect up to 84 times more potent than carbon dioxide over 20 years.
As one 2020 study suggested, renewable natural gas could prove "climate intensive."
With files from the Canadian Press