From ocean to forest and meadow, no stone was left unturned to find and count the numerous species of plant, animal, fish and insects that inhabit the Mossom Creek watershed.
Despite the dry weather, which kept many creatures hidden, as many as 250 species were identified by scientists and naturalists on the weekend while members of the public took part in walks and interpretive talks to learn about them.
The event — BioBlitz 2017 — is a citizen scientist initiative that is taking place across Canada, and was an opportunity for people to learn about the diversity of species in Port Moody.
"This provides a really interesting picture of what's going on in the area," said Pam Zevit, a special project coordinator for the South Coast Conservation Program, who will be tabulating information on the iNaturalist site that will be available for public viewing.
This is Zevit's fifth BioBlitz and one of the most enjoyable because it was close to where she lives and gave her an opportunity to learn more about the watershed.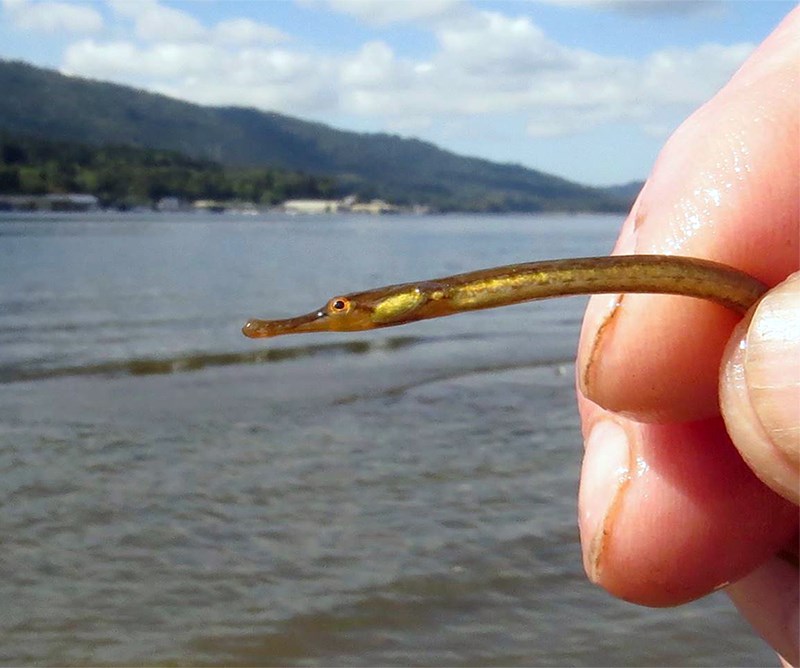 Among the interesting creatures spotted were three species of bats, a red-listed species of moss called Brotherella and a Scaphinotus, a snail-killing beetle.
Zevit said scientists walked the creek, peeking into the water and into the forest to check on wildlife. They saw a bear as well as coastal tailed frogs and mink.
Scientists also used a seine net to catch marine life and count them.
"I think for me what stood out was the diversity of habitats in that area and or course seeing them so close to an urbanized area with a large population."
To find out more visit www.mossomcreek.org