The hairstyles, the fashions, the technology we use in our everyday lives: a lot has changed since the 1960s. But one thing that has stood the test of time is Coquitlam's Como Lake Village, which has been serving the local community ever since it first opened its doors more than 50 years ago.
Vital services
Centrally located on the busy Como Lake Avenue, the area is a hive of activity. With a thriving community and the nearest comparable retail space more than 3 km away, Como Lake Village isn't just convenient for local residents, it's a vital part of the local community. A space where local businesses can provide much needed services and where people can come together.
Como Lake Village is anchored by a huge No Frills grocery store and an equally impressive Shoppers Drug Mart. There's also much needed staples such as banks, a veterinary hospital, and apopular Starbucks. But if you were to ask local residents what they love about Como Lake Village, they'll probably tell you about one of the dozens of popular mom and pop stores that call this site home.
Local favourites
Just some of the incredible businesses that call Como Lake Village home include: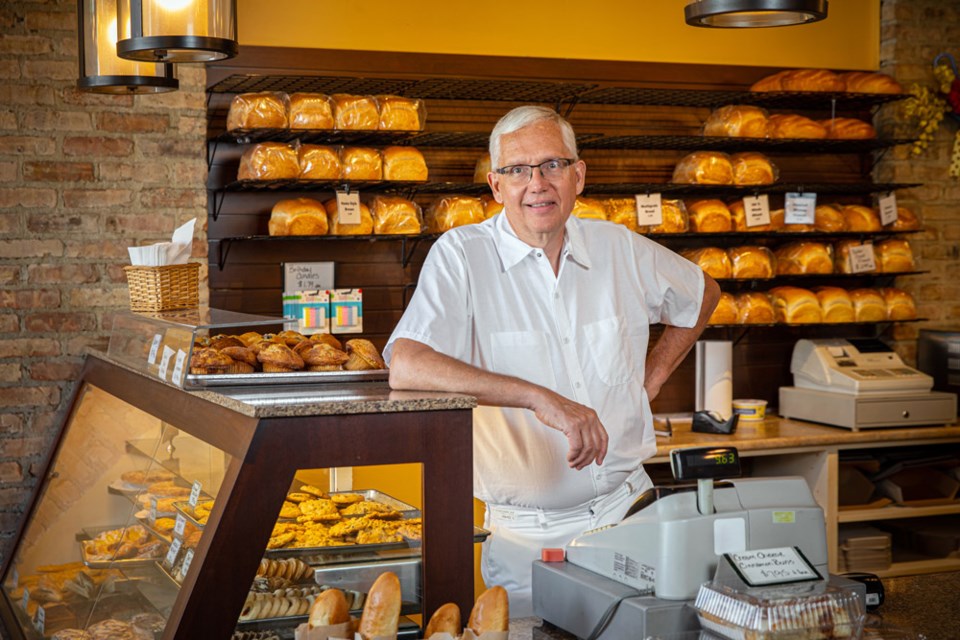 Mundy Park Bakery - Owner Gord Harskamp has been baking the same recipes for 42 years, and that's almost as long as Como Lake Village has been in operation. His old school approach is beloved by locals who flock to his community bakery for perennially popular treats like his legendary apple pie and traditional Dutch boeterkoek (butter cake).
Visit Mundy Park Bakery at 1924-1960 Como Lake Avenue, Coquitlam. 
Como Village Barbers -Stepping through the doors at this traditional barber shop is like stepping back in time. Complete with old fashioned chairs and classic decor, this local-favourite spot offers high quality barber services from an experienced team of barbers with more than 100 years of combined experience. Shop manager Terez Kollega is a fixture of the local community and a Como Lake presence who has been serving generations of families now.
Visit Como Village Barbers at 134-1960 Como Lake Avenue, Coquitlam.
Your Dollar Store with More - Run by Vivian Dryburgh and her husband Pat, Your Dollar Store With More has been open for business for more than nine years. The well-organized store stocks a wide selection of everyday items as well as popular products for special occasions including graduations, birthdays and anniversaries.
Visit Your Dollar Store With More at 146-1960 Como Lake Avenue, Coquitlam.
Como Lake Optical- Owner Jeff Steinkey followed in his father's footsteps by becoming an optician. As someone who grew up in the area, Jeff takes pride in serving his neighbourhood and delivering great services and cutting edge eyewear to local residents.
Visit Como Lake Optical at 136-1960 Como Lake Avenue, Coquitlam.
Como Lake Chiropractic- Owned and operated by Dr. Arvin Bahri Como Lake Chiropractic is a family-oriented clinic with a team of natural health-care professionals dedicated to providing quality patient care andeducation.Besides chiropractic, the clinic also offers massage therapy and acupuncture with a focus on providing local residents with the tools they need to live healthier happier lives.
Visit Como Lake Chiropractic at 101-1960 Como Lake Avenue, Coquitlam.