RIVER CLEAN
Representatives from the new PoCo company burb helped to clean up the shores of Coquitlam River last month.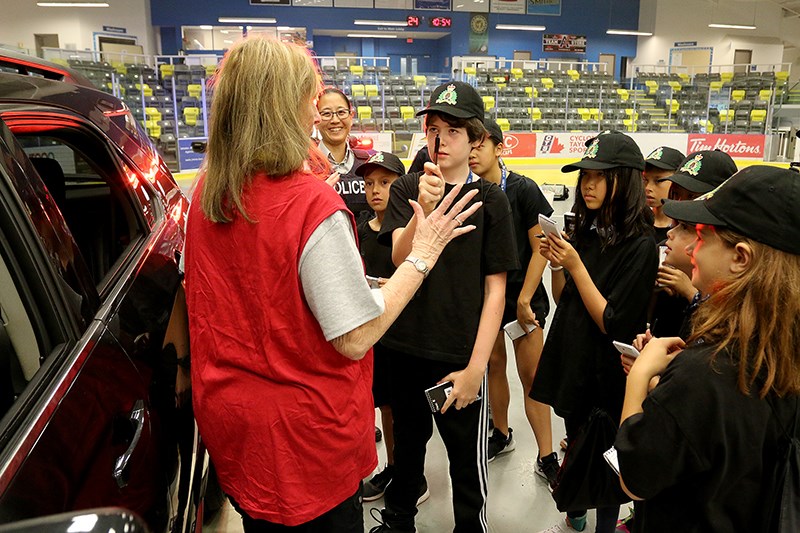 YOU HAVE THE RIGHT....
Some 100 youth in the Junior Mountie Police Academy were taken through scenarios last Wednesday in the Poirier rink.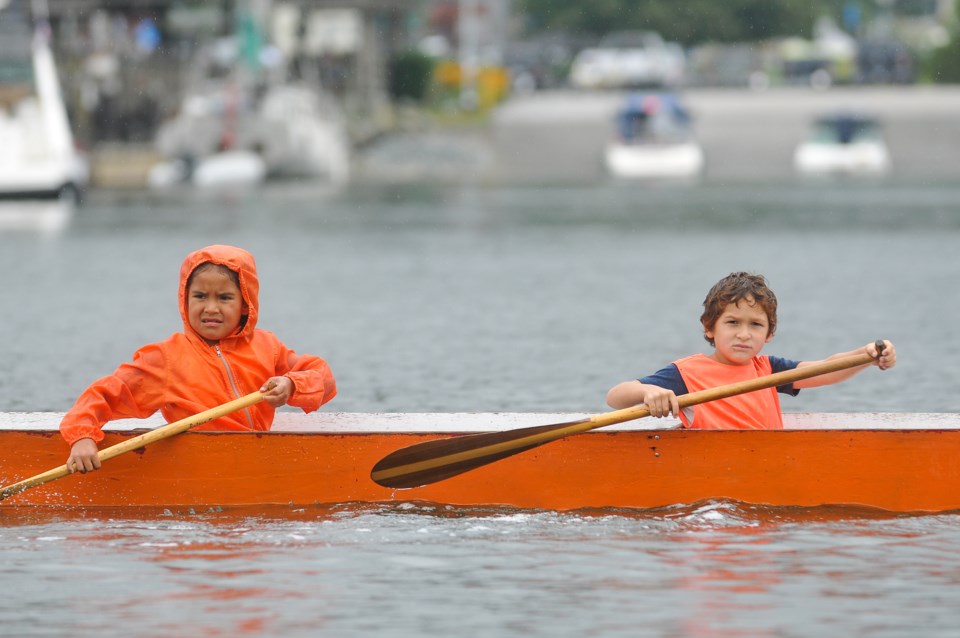 FIRST NATIONS FISH
Indigenous youth took to their paddles for the Burrard Inlet Fish Festival, held at Rocky Point Park this month. The event to promote ecological arts, education and community building was presented by Red Fox Healthy Living Society,Stephen Armstrong, Stephens Coffee and J Peachy Gallery.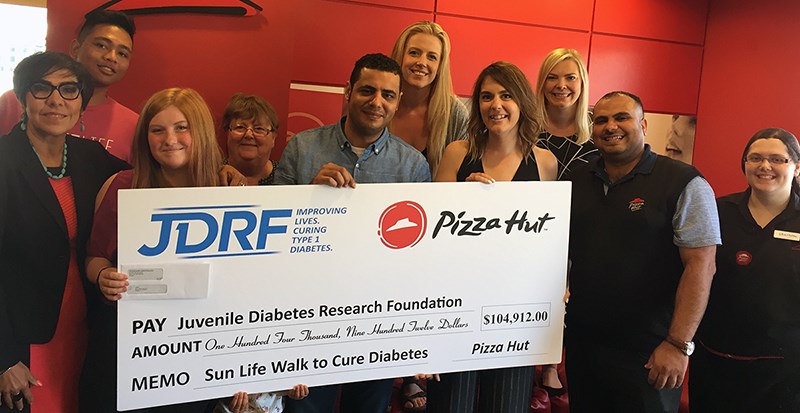 PIZZA FOR JDRF
Pizza Huts in the Tri-Cities sliced in $9,939 for this year's Sun Life Walk to Cure Diabetes, with the Austin site bringing in half that total. The B.C.-wide campaign raised nearly $105,000 for the Juvenile Diabetes Research Foundation.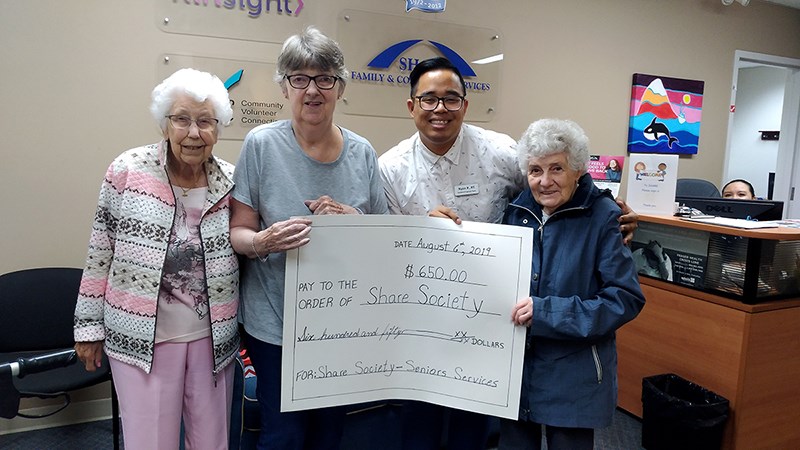 SAMOSA $ FOR SHARE
Port Coquitlam's Nicola Lodge Care Community offered $650 to Share — money raised this month from its Samosas for Seniors event. "It was a pleasure to give back to a local charity in our community," said Nyan Phyo, director of resident programs.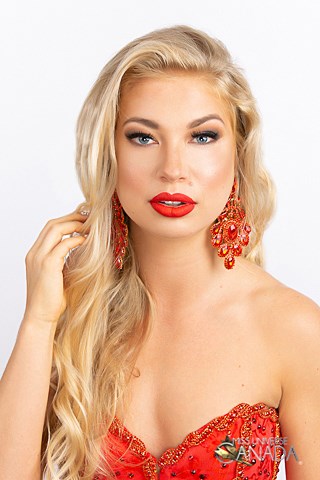 PAGEANT GIRL
A Coquitlam resident made the Top 20 at last Saturday's Miss Universe Canada pageant. Natasha Smith was in the quarter finals for the Toronto competition that was won by Alyssa Boston of Tecumseh, Ont. Smith, who speaks English and Polish, is a kinesiology undergrad at SFU and volunteers in the emergency room at Royal Columbian Hospital; she has also spent time on campaigns for Operation Smile, Variety the Children's Charity, Free the Children, The Children's Wish Foundation and SOS Children's Villages, according to her pageant biography. In 2017, Smith was in the Top 10 at Miss Universe Canada.
HAPPY ANNIVERSARY
A company that serves Metro Vancouver marked its first anniversary by donating $300 to the Crossroads Hospice Society, which has its hospice centre in Port Moody.
Veronica Marraffa, an owner of A Basket Because, made Crossroads the firm's charity of choice as the society is "near and dear to her family," said development officer Anna Wilczewski in a press release. "We were truly honoured to have been chosen."
Besides its hospice care to terminally ill patients from the Tri-Cities and New Westminster, Crossroads also provides resources to individuals and families.
NORTH VAN WORKSHOPS
The district of North Vancouver this summer granted $1,800 to the Coquitlam-based Children of the Street society, a non-profit group — started by former SD43 trustee Diane Sowden — that's now under the auspices of PLEA Community Services. It's the third year in a row the municipality has given cash to the group to provide free school-based prevention workshops in North Vancouver to educate students about how to keep safe from sexual exploitation. Other workshop supporters this year have included the PoCo Community Foundation and the ladies auxiliary of the Maple Ridge Eagles #2831.