HAPPY RETIREE
Coquitlam's Gordon and Mary Dunn are $500,000 richer with his Extra win from the May 18 Lotto Max draw. Gordon, a cancer survivor who was planning to retire at the end of May, will upgrade their vacation trailer to a modular home.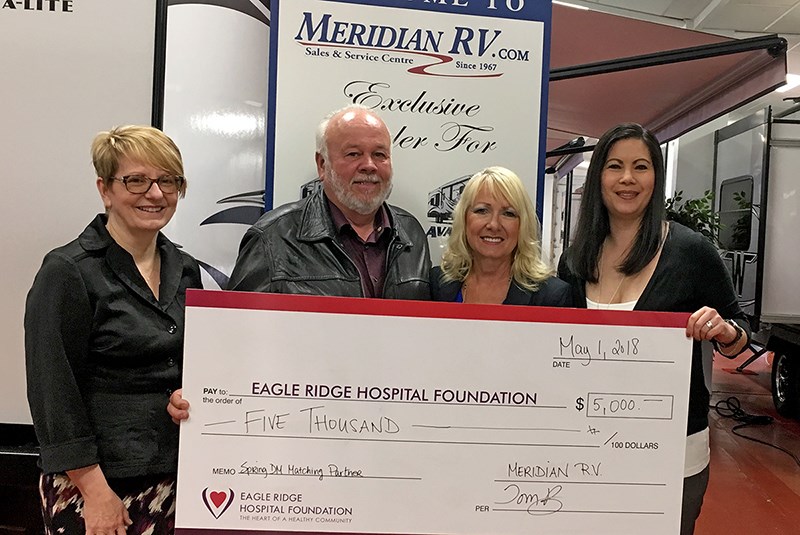 DONATION DRIVE
Tom and Sherry Ramsay (pictured at centre) of Meridian RV in Port Coquitlam last month presented Eagle Ridge Hospital Foundation with a $5,000 matching donation in support of the ERH emergency department care room campaign.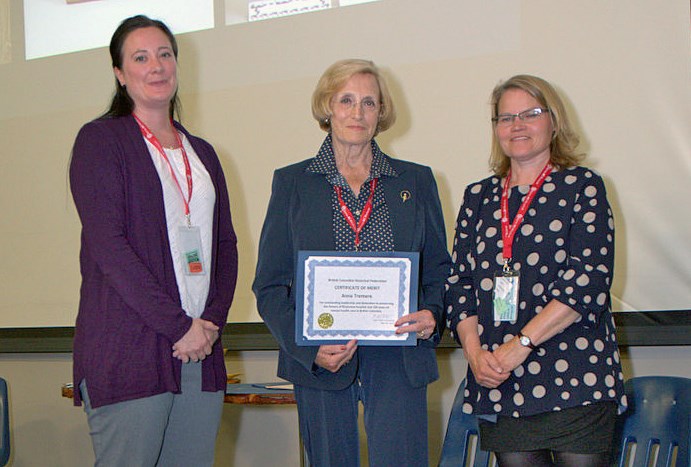 HISTORICAL HONOUR
Coquitlam's Anna Tremere was honoured by the B.C. Historical Federation last month with an award of merit. Tremere started the Riverview Hospital Historical Society in 1993.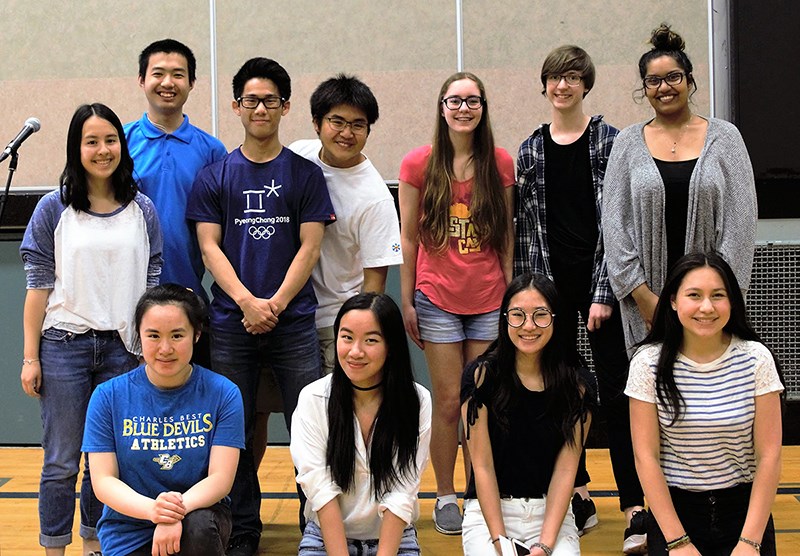 BEST OF BEST
The Me to We Team at Dr. Charles Best secondary organized an afternoon of speakers and performances last Friday to inspire students about becoming more community-minded.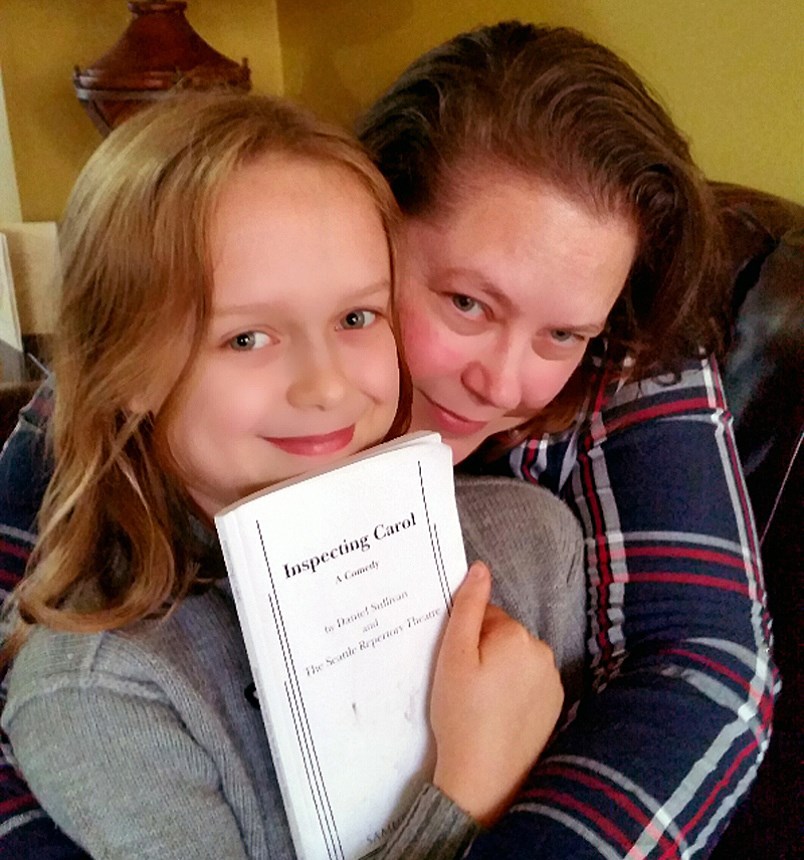 FESTIVAL AWARDS
The Coquitlam-based Stage 43 Theatrical Society hauled in accolades for its production, The Ladies Foresome, at last week's Fraser Valley Zone Festival, under Theatre BC. The group's Joy Ann Lee stitched up the prize for best costumes while Michelle Berg (pictured with her daughter, Veronica, last year) won an honourable mention for her supporting actress role in the comedy; she was also voted the "person who needs to get an agent ASAP." As well, Kaylyn Bell, Veronica Berg, Maddy Fisher and Raychel Taylor received a nod as grounds keepers. The festival saw the Best Production award go to Theatre in the Country for its show No Exit; the company's Reg Parks also took Best Director. Best Actress went to Kristine Brams for her portrayal in Blood Relations (Langley Players) while Joshua Osborne of Theatre in the Country clinched Best Actor. Coquitlam's Mary Ellen Shimell took Best Supporting Actress for her work with the Langley Players and Ken Fynn of Surrey Little Theatre earned the Best Supporting Actor title. The Outstanding Ensemble award went to Opening Night Theatre for Drop Dead.
PRECIOUS GIFT
Wheaton Precious Metals shelled out $10,000 last month for the Coquitlam-based Children of the Street Society for its work to prevent child/youth sexual exploitation. The company has given the society $65,000 over the past seven years, said fundraising manager Maura Fitzpatrick.
NEW BIZ
A new physiotherapy clinic geared for parents and tots (up to 12 months old) had its grand opening yesterday (Thursday) in Port Moody. PlayWorks Physio (320-205 Newport Dr.), which is owned by Maegan Mak, had its ribbon cutting with members of the Tri-Cities Chamber of Commerce.
Please send Spotlight press releases and photos to jcleugh@tricitynews.com.
@jcleughTC