LUSH LOVE
Hannah Holmstrom, charity star for LUSH in Coquitlam Centre, granted Diane Sowden, executive director of the Children of the Street Society, with more than $22,000 this month to support the group's prevention workshops for youth.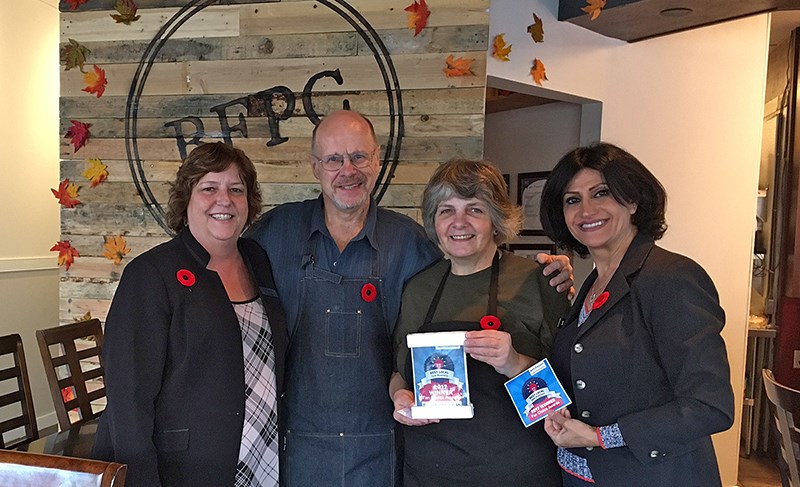 FAN CHOICES
The Big Flat Pancake Co. (Port Coquitlam) was one of three Tri-City businesses to win a fan choice award from Envision Financial this month. The other two are Port Moody's Sahm Salon and Strawberries & Sunshine in PoCo.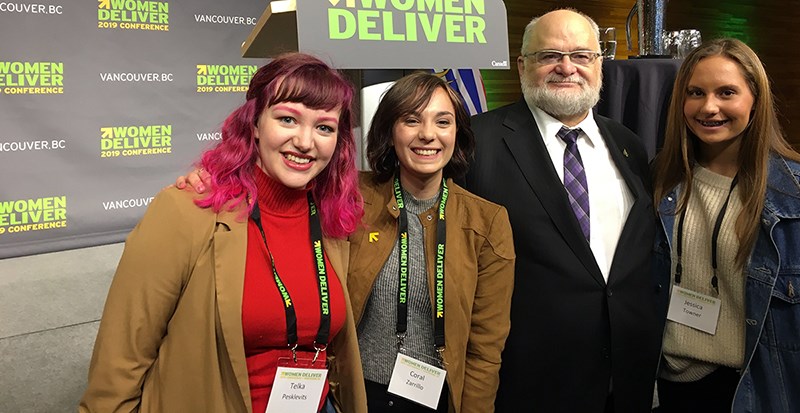 GO GIRLS
Telka Pesklevits, Coral Zarrillo and Jessica Towner joined Coquitlam-Port Coquitlam MP Ron McKinnon last week to hear PM Justin Trudeau announce Vancouver as the site for Women Deliver 2019.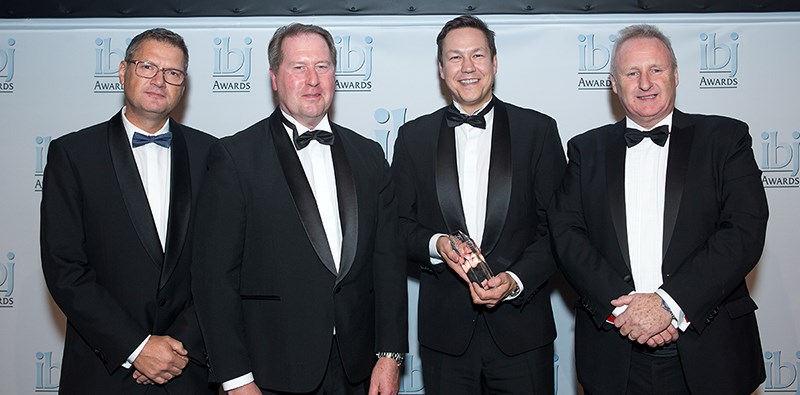 SAFETY PRIZE
Port Moody's Pacific Coast Terminals this month scooped the 2017 Safety in Bulk Handling Award. Staff accepted the prize at the International Bulk Journal Awards gala in Amsterdam.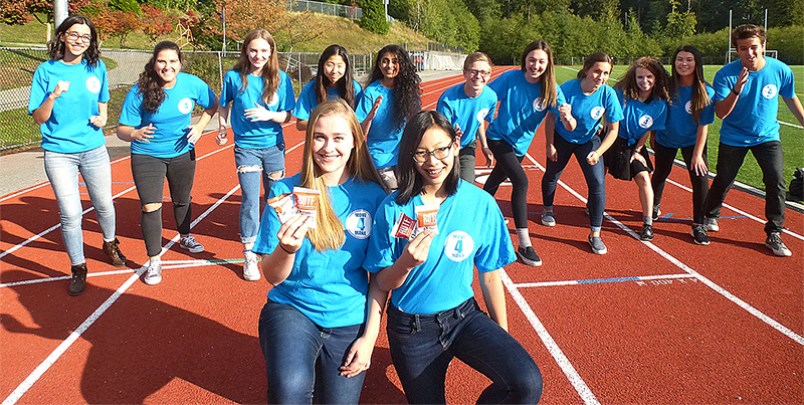 SOMALIA SUPPORT
Students at Heritage Woods secondary in Port Moody made a difference in October and November in the lives of more than 100 children in Somalia. Their Move 4 Mana drive resulted in 840 people getting active — and burning a total of 8.1 million calories — for Food for Famine to contribute 15,853 therapeutic food packets to 105 Somalians. World Vision has worked with families in the African country since 1992.

SQUAMISH FUND
Monica Bassili, a Grade 12 student at Coquitlam's Dr. Charles Best secondary who started the Force of Nature Club, organized the group's first fundraiser last week. Proceeds from the Reconciliation Raffle will help pay for the Squamish Nation's legal aid fund to stop the Kinder Morgan pipeline expansion, she said.
WINTER BREW
A Port Moody brewery is once again connecting with the Jeff O'Neil Show of the Vancouver radio station CFOX to create a winter beer for charity. Yellow Dog Brewing — one of the four microbrews along Brewers' Row on Murray Street — will make the drink with proceeds supporting Share Family and Community Services. Last year's partnership that produced the Red Nose Red Ale raised more than $6,000. O'Neil is a Coquitlam resident.
HISTORICAL FASHION
Renowned Vancouver fashion historian Ivan Sayers was at Coquitlam's Dogwood Pavilion seniors centre last week for a sold-out show that celebrated Canada 150. Sayers presented a series of reproduction dresses from the mid-19th century and original dresses illustrating women's fashion from 1900 to present. Meanwhile, some of Sayers' women's apparel from 1917 to 1930 are currently on show at Mackin House Museum as part of an exhibit by the Coquitlam Heritage Society.
Please send Spotlight items and photos to jcleugh@tricitynews.com.