NDP MP Fin Donnelly (left) visited Port Moody's Open Water Stellar Sea Lion Research Station at Reed Point Marina this month. He met Sitka the sea lion, and Vancouver Aquarium and UBC staff.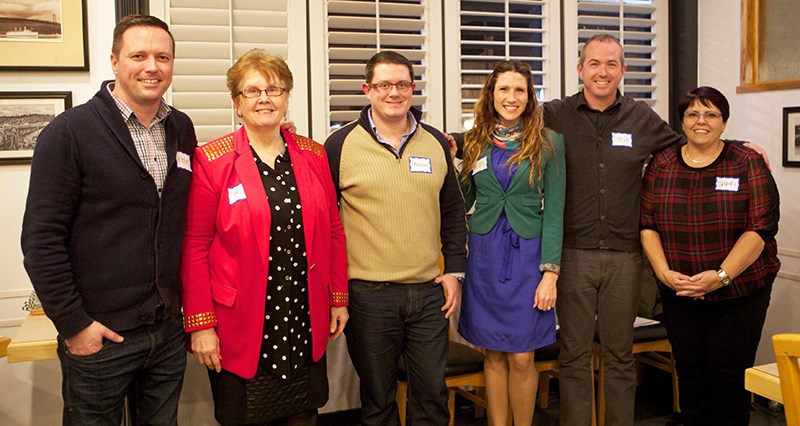 THEY CARE
Tri-City Transitions won $1,600 at a People Who Care Tri-Cities event on March 2. Officials from the Port Coquitlam non-profit made their pitch along with Community Integration Services Society and the Port Moody Foundation.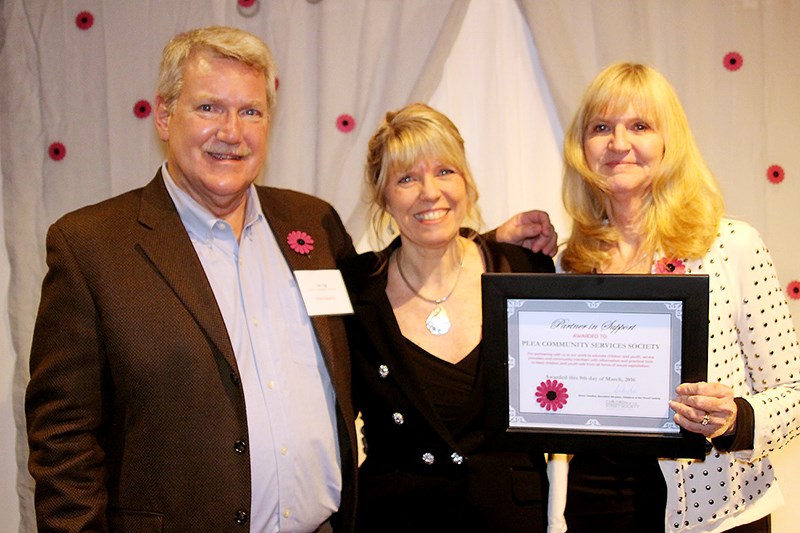 FOR THE KIDS
Diane Sowden (centre) of Coquitlam's Children of the Streets honoured five organizations this month for their $500,000 gift to the society at its Celebration of Success gala in Vancouver.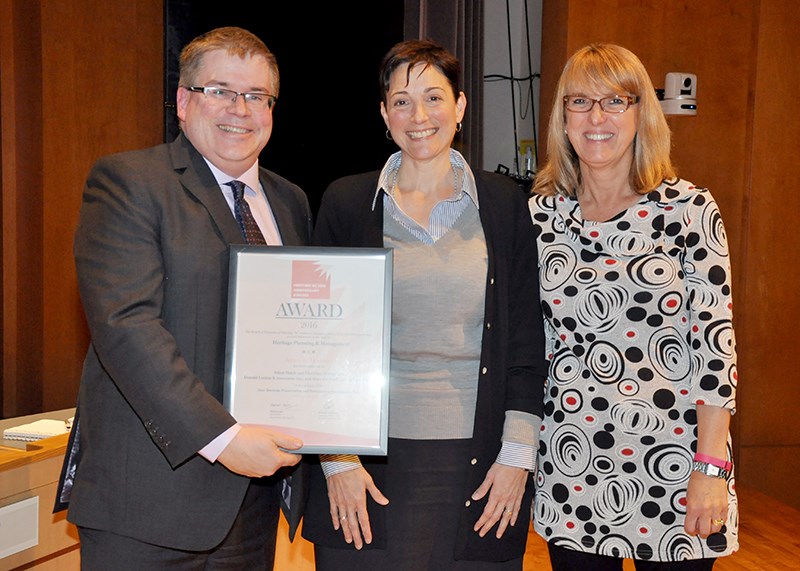 HERITAGE KUDOS
Port Moody Mayor Mike Clay and Coun. Barbara Junker (right) congratulated city planning manager Mary DePaoli for earning the Heritage BC Heritage Planning Award for her work on the Ioco Townsite Preservation Plan.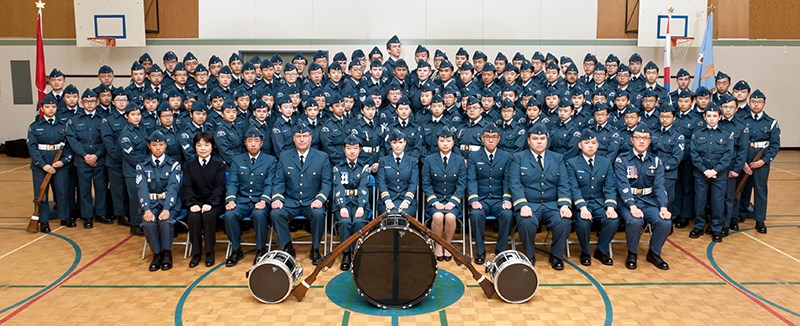 FLYING HIGH
Air cadets in 754 Phoenix squadron in Port Moody glided in $12,000 during their February tag days fundraiser. Spokesperson Carrie Stefanson said the money will be used to fund cadet events such as gliding and flying. "Without the generous support of the community, those events would not be possible," she wrote in a press release.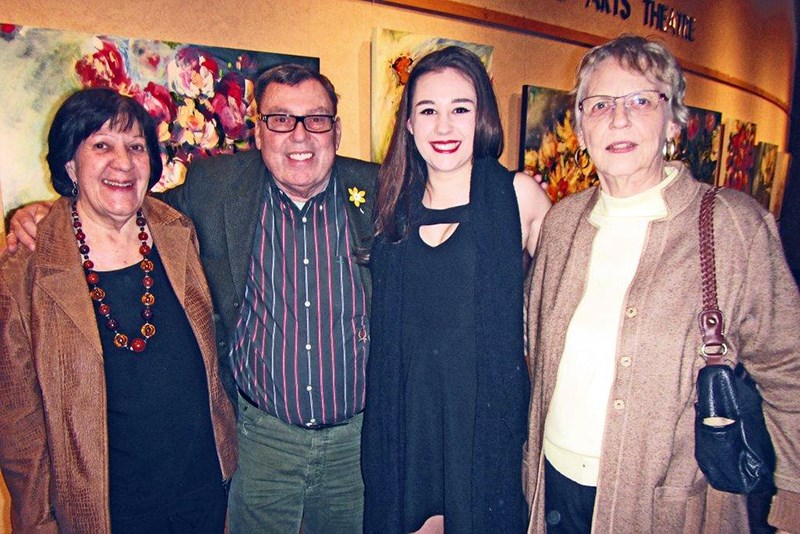 OPENING NIGHT
A Douglas College performing arts student won an award of distinction on opening night of The Laramie Project last Friday at the New Westminster campus. Alice Knechtel was handed the Raymond Burr 2nd Year Entrance accolade at the start of the winter production, which runs until March 24.  Knechtel is pictured with Raymond Burr Society director Ted Eddy of Coquitlam.
TAKE A BOW
Four Tri-City builders are up for Ovation Awards from the Greater Vancouver Home Builders' Association (GVHBA).
On March 9, the group named its finalists for the seventh annual awards for new home construction, residential renovations and design in Metro Vancouver.
Glacier Media Group, which owns The Tri-City News, is a sponsor. The prizes will be handed out April 23 in Vancouver.
The local builders/renovators shortlisted include: Troico for Delightful Duplex (Best Kitchen Renovation Under $50,000); Troico for Cambie Corridor (Best Bathroom Renovation Under $35,000); Jedan Brothers Contracting Ltd. for Lonsdale Getaway (Best Renovation Under $100,000); Bold Properties Inc. for Larchwood (Best Interior Design Display Suite: Single-Family Home); and Graytek Solutions Ltd. for Nature's Best, The Woodward and View Point (Excellence in Building Science in Residential Construction).
To read the full list of finalists, visit ovationawards.ca.
Please send Spotlight press releases and photos to jwarren@tricitynews.com.