CANADA 150
Coquitlam-Port Coquitlam Liberal MP Ron McKinnon handed members of the 4th Port Coquitlam Scout group with the Scouts Canada new Commemorative Canada 150th badge. Youth leader Brandon Hodge was at the event.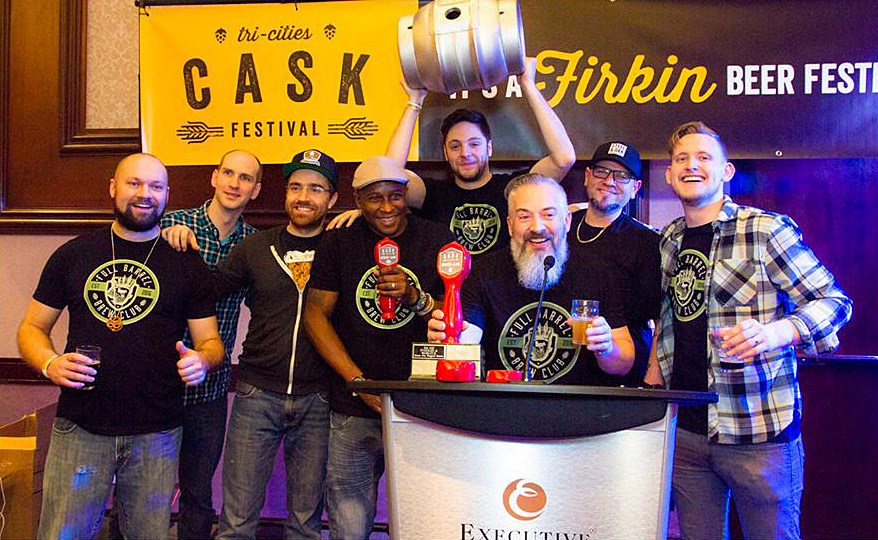 FROTH FUN
Full Barrel Homebrew Club clinched Best Amateur Beer at the Tri-Cities Cask Festival Winter 2017 Pro-Am Sunday. Hundreds of hopheads were in Coquitlam where Fuggles and Warlock Craftworks took Best Pro and Best of Show.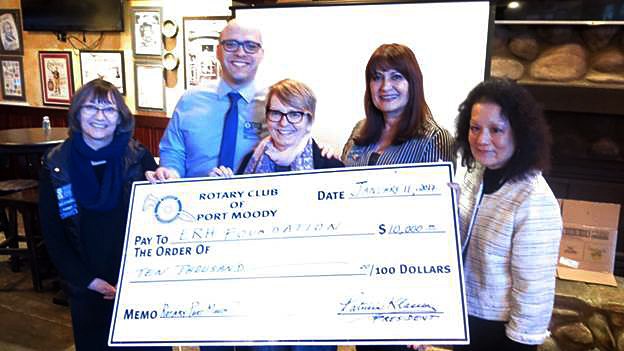 $10K FOR MANOR
Port Moody Rotarians Trudy Gallant, Michael Poznanski and Patty Klassen gave $10,000 to Eagle Ridge Manor this month to care for the elderly residents at the Port Moody extended care, which is on the Eagle Ridge Hospital site.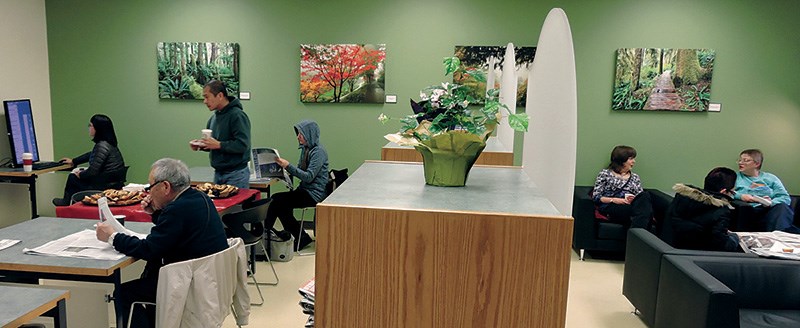 SHHHHH.... QUIET!
Staff at the Poirier branch of the Coquitlam Public Library opened a new reading lounge last week, a 675 sq. ft. space that includes a digital newspaper station. The branch also has a new remote printing site and self-checkout.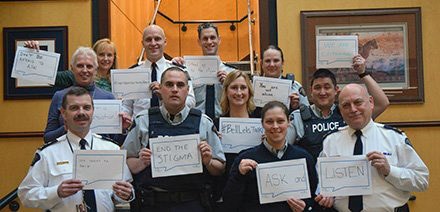 RCMP BOOST
Coquitlam RCMP staff — including Supt. Sean Maloney (left) — sent a message via Twitter on Wednesday as part of Bell's Let's Talk Day social media campaign to help end the stigma surrounding mental illness.Kareem Allam was this month named to the board of directors for Fraser Health, which serves the Tri-Cities.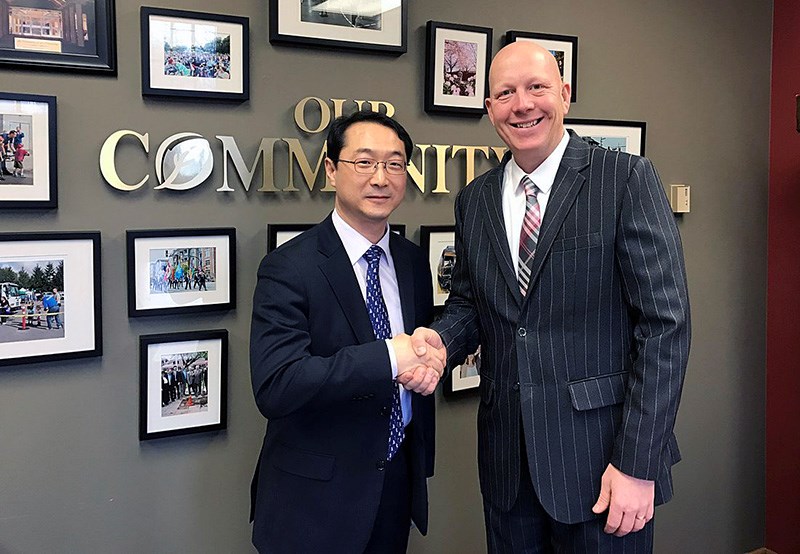 KOREA VISIT
Port Coquitlam Mayor — and Metro Vancouver board of directors' chair — Greg Moore welcomed Gunn Kim, consul general of the Republic of Korea, at his office at PoCo city hall this week.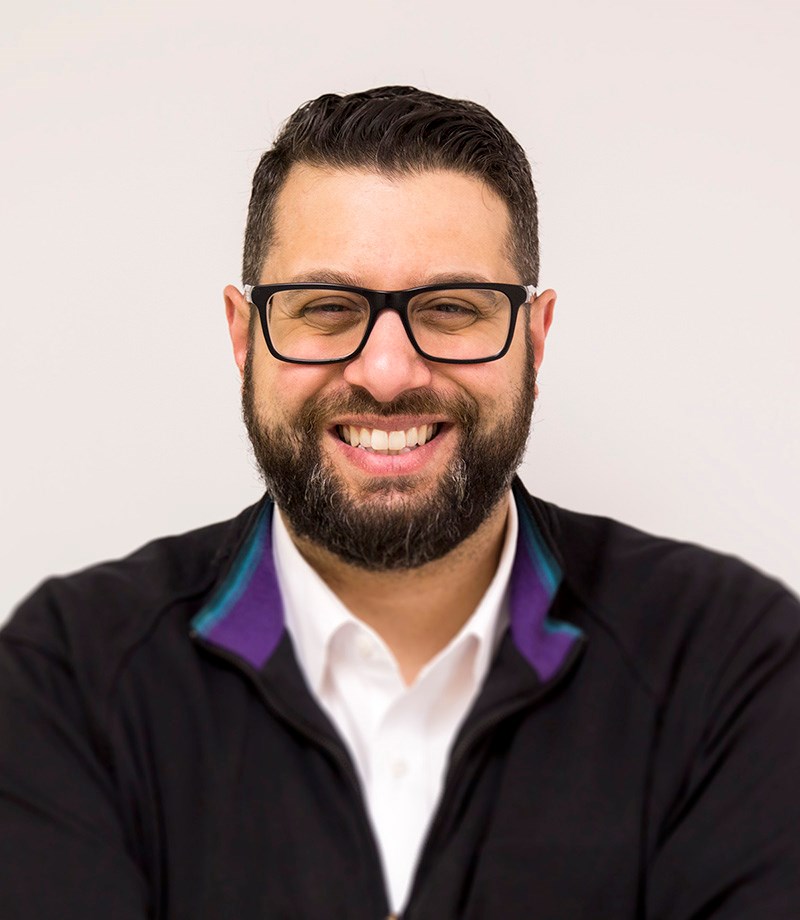 EQUITY ON BOARD
Kareem Allam was this month named to the board of directors for Fraser Health, which serves the Tri-Cities.Allam the vice president of corporate development at Monark Group, a private equity firm based in Surrey. 
Previously, he was the director of strategic initiatives for Civeo, an NYSE-listed workforce logistics and construction company serving the resource sector in Canada, the United States and Australia.
Before joining Civeo, Allam supported public policy development and public engagement with communities, government and First Nations on large capital projects for TransCanada Pipelines, Britco, the Vancouver Board of Trade and FortisBC.
"Kareem's extensive background in collaborating with multiple stakeholders to deliver results will be of tremendous benefit to him in his new role on the Fraser Health board of directors as they continue their pursuit of sustainable, cost-effective and quality patient care," said BC Health Minister Terry Lake, who appointed Allam, in a news release.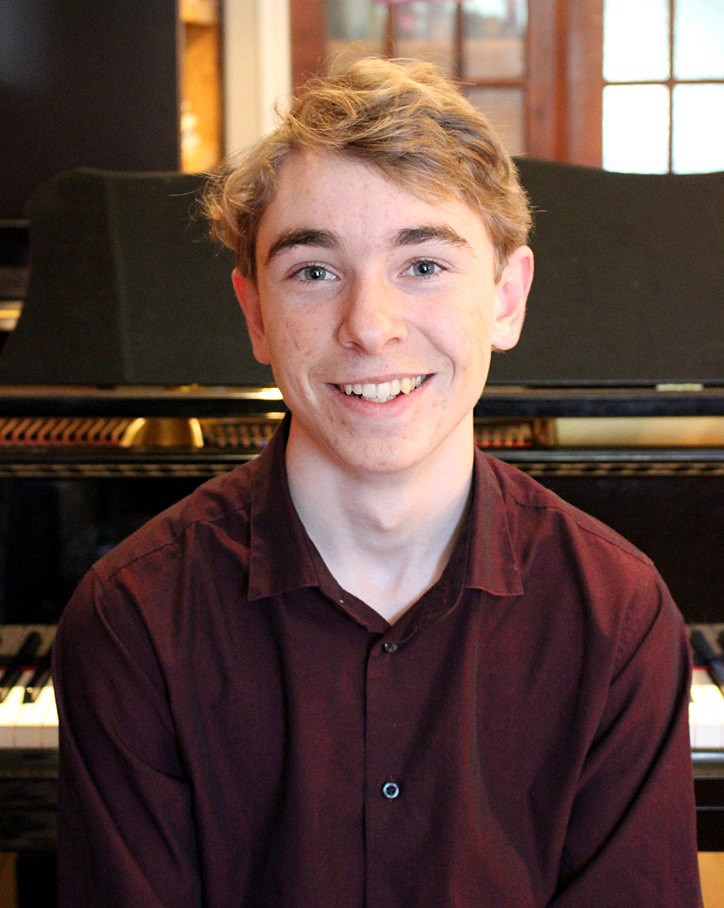 PIANO MAN
Markus Masaites won the national gold medal for having the highest mark in Canada on his ARCT diploma exam last year.
Now, the Grade 12 student at Coquitlam's Dr. Charles Best secondary is preparing for a round of recitals to showcase his talent, including a concert on March 5 at the Shadbolt Centre for the Arts in Burnaby.
A piano student of Jean Brown of the Jean Lyons School of Music, Masaites was a CDMF Performing Arts Festival rep in 2015 where he placed first in the intermediate division. That summer, he studied under John Perry, Stéphan Lemelin and David Moroz at the Morningside Music Bridge.
Last year, Masaites also placed first as a CDMF rep in the senior division and was in the Courtenay Youth Music Confederation summer program where he was taught by Corey Hamm, a soloist and chamber musician. Masaites also was a Coquitlam Registered Music Teachers' rep at the BC Provincial Piano Competition, which qualified him to compete in the Canadian Federation of Music Teachers Association national piano competition this March in Baltimore; the contest is being judged by Leon Fleisher. "Markus is diligent and dedicated in his objective to further develop his musical abilities," Brown wrote in an email to The Tri-City News. "This will help him pursue a career in both piano performance and teaching." Tickets for his March 5 show at 3 p.m. are $15/$10 by calling 604-291-6864.
NEW BOOK
A Port Coquitlam author will sign copies of her new book next month at Leigh Square Community Arts Village.
Yabome Gilpin-Jackson recently published a short story collection titled identities, which is available at Chapters Coquitlam and via amazon.ca. The reading and book signing takes place at the Gathering Place (beside PoCo city hall) on Feb. 11 from 1:30 to 3:30 p.m. with entertainment by Yvonne Kushe and Adeyemi Taylor-Lewis. Gilpin-Jackson will also be at Chapters (2991 Lougheed Hwy., Coquitlam) on Feb. 18 from 1 to 3 p.m.
GRADE 12 TALENT
Nearly 100 people were at the Art Gallery at Evergreen on Sunday to mark the 20th year of Emerging Talent, the School District 43 showcase of Grade 12 artwork. 
The new exhibit features paintings, drawings, digital renderings, photography and sculptures from some 70 young artists — many of whom are now applying to attend art schools in September. Among the guests in attendance were Jon-Paul Walden, executive director of the Evergreen Cultural Centre, and Melanie Stokes, a visual arts teacher at Gleneagle secondary.
Please email Spotlight press releases and photos to jcleugh@tricitynews.com