NEW WHEELS
Kush and Kulvinder Panatch from the Panatch Group joined former Port Moody city councillor Gerry Nuttall at The Club for a BBQ on Aug. 17, when the family-owned business donated a bus to help The Club seniors travel around town.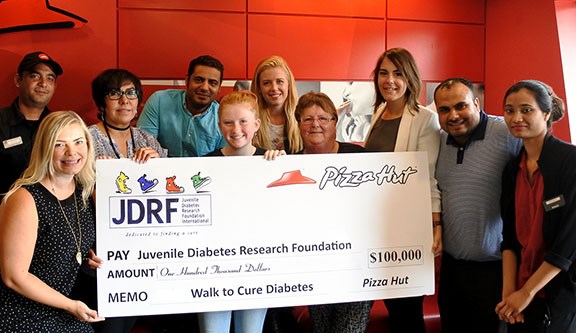 DIABETES WALK
Pizza Huts in Coquitlam and Port Coquitlam collectively raised $14,300 in the Sun Life Walk to Cure Diabetes. The event brought in a total of $100,000 and resulted in the JDRF awarding the chain the corporate achievement award.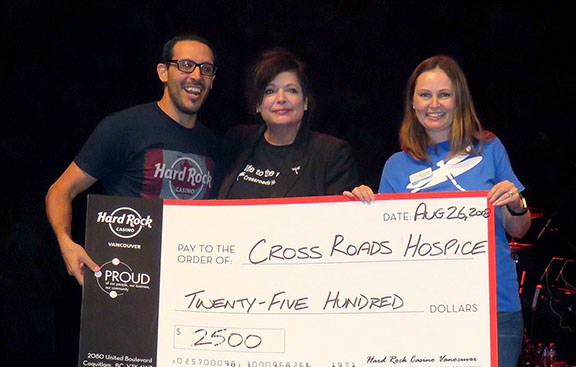 'PROUD' SUPPORTER
Johnny DeFazio of Hard Rock Casino Vancouver handed Crossroads Hospice Society with $2,500 this month. Crossroads is the gaming venue's PROUD Charity of Choice for 2018/'19.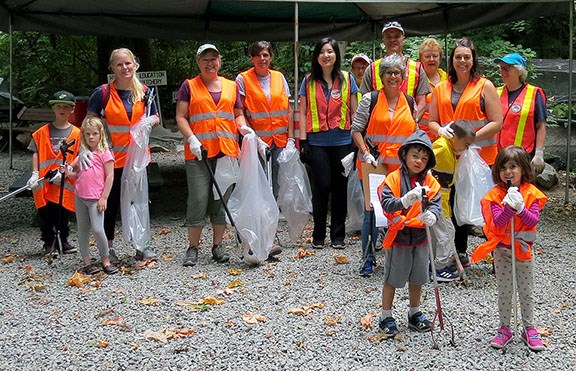 CLEAN CREEK
Hyde Creek is cleaner after several Hyde Creek Watershed Society volunteers hauled out 70 lbs of trash from the watercourse during the Great Canadian Shoreline Cleanup this month. 
MEDICAL SCHOLARSHIP
Port Moody's Emily Lam is one of four high school graduates in Canada to receive a 2018 Canadian Medical Hall of Fame scholarship, worth $4,000. Lam is attending Simon Fraser University next month, majoring in health science. "As I start my journey into higher education, this award will help me to pursue my passions and work toward my aspiration to become a pediatric cardiologist and a health and social innovator," Lam stated in a news release. Earlier this year, the Dr. Charles Best secondary student won a $5,000 scholarship from the Horatio Alger Association of Canada.
WSCU WILDFIRE AID
Westminster Savings, which has branches in the Tri-Cities, will donate $10,000 to the Canadian Red Cross for wildfire relief. The money will be used to help residents affected by the fires with such emergency items as cots, blankets, clothing, personal needs and financial assistance for food.
LITTLE TLC
Port Coquitlam residents met this month to celebrate the installation of a new little library, set up by the United Way's Avenue of Change, to replace the vandalized one at Wellington Park.
Please email jcleugh@tricitynews.com to send Spotlight news items and photos for consideration.