GRANTS FOR POCO GROUPS
The Port Coquitlam Community Foundation last week presented its annual grants to nine organizations last Thursday, in an event held in the Michael Wright Art Gallery. They are: Access Youth Outreach Services Society; Communities Embracing Restorative Action Society; Pacific Post Partum Society; Port Coquitlam 4-H; Port Coquitlam Heritage Society; the art departments at Riverside, Terry Fox, and CABE secondary schools; and the Volunteer Cancer Drivers Society. Launched in 2012, the foundation is a charity with the purpose to make the community a better place to live in.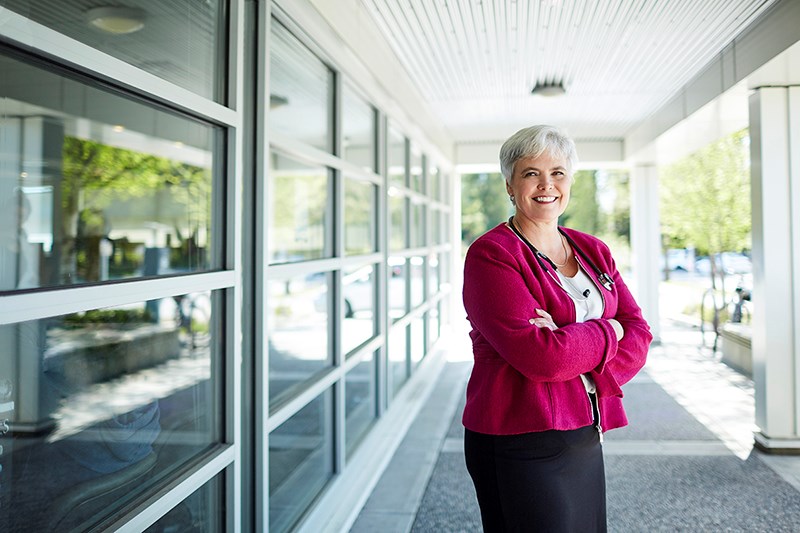 NEW DOC PREZ
Dr. Kathleen Ross is the new president of the Doctors of BC, a group that represents 14,000 physicians. Ross took the job June 1 and will work toward improving access to primary care for patients; she practices in Coquitlam and New Westminster.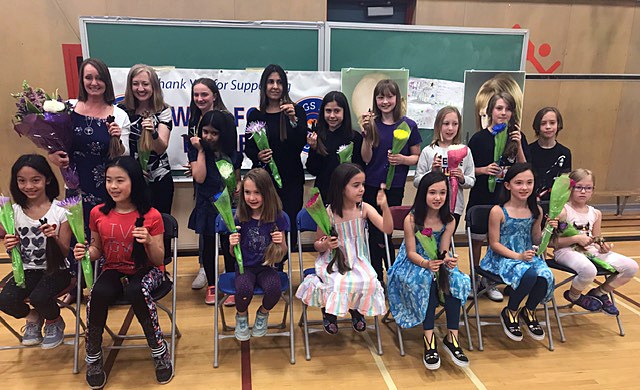 WIGS 4 KIDS
Sixteen students and three parents at Mountain Meadows elementary chopped their hair at an assembly last week at the Port Moody school. It's the fifth year the school has fundraised for the Wigs 4 Kids program; to date, it's collected $20,018 for the cause and donated 80 ponytails for children who have lost their hair due to illness.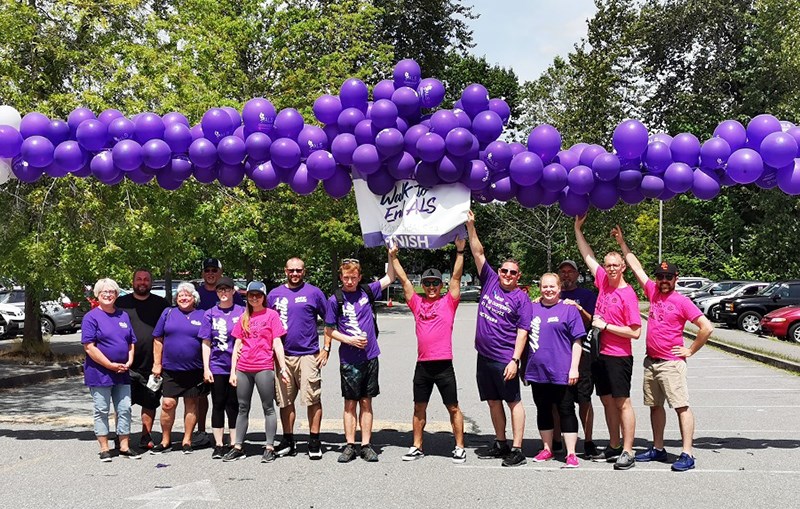 ALS WIN
More than 300 people laced up their runners for the 9th annual Tri-Cities/Ridge Meadows Walk to End ALS, held at Riverside secondary in Port Coquitlam last Sunday; the fundraiser brought in $37,000 to help people with Amyotrophic Lateral Sclerosis.
HEALTH CARE BURSARIES
Clara Park and Sania Julian are this year's winners of the Eagle Ridge Hospital Auxiliary bursaries. Both students will go to UBC for healthcare.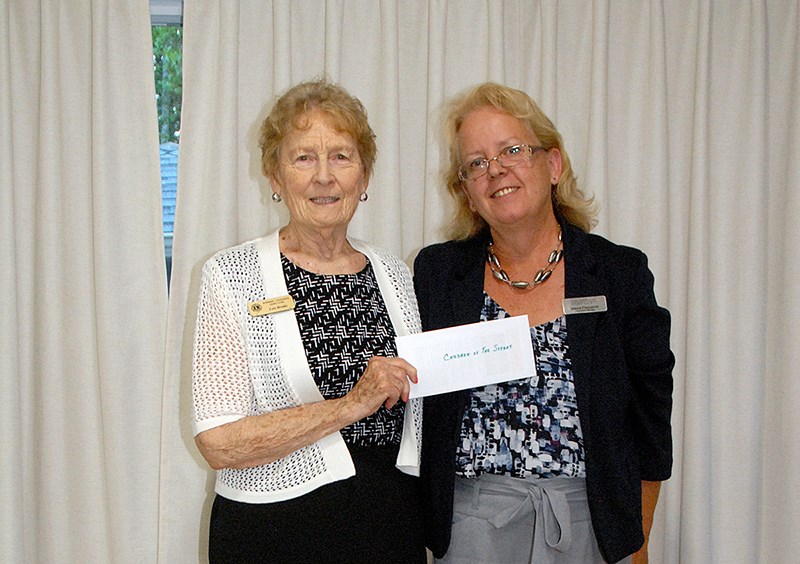 LIONS SHARE
Lois Brodie, president of the Burnaby Lougheed Lions Club, gave Maura Fitzpatrick of the Children of the Street Society $1,000 for its prevention workshops in Burnaby.