GENEROUS 
Port Moody's Sandra Niven received a Simple Generosity award worth $1,500 last month from Envision Financial for her community leadership and volunteerism. She donated the cash to Cystic Fibrosis Canada, where she works.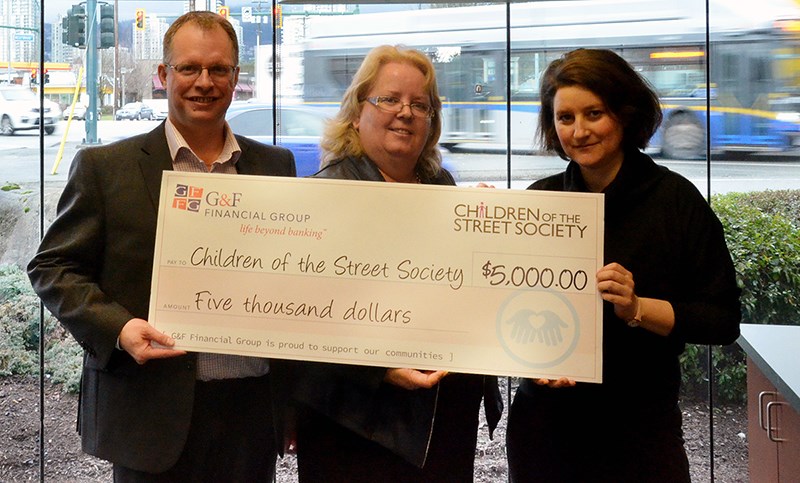 GOOD FOUNDATION
G&F Financial Group's Foundation provided a $5,000 grant to Children of the Street Society to help replace their aging technology and to cover the cost of printing hundreds of its parent support manuals.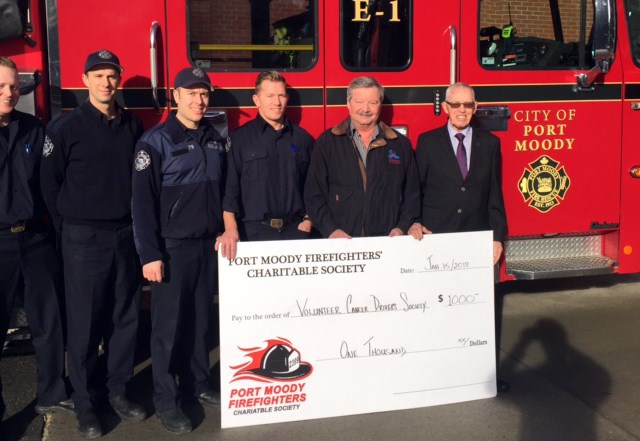 DRIVER SUPPORT
Port Moody firefighters this month gave $1,000 to the Volunteer Cancer Drivers Society. Pictured are Wade Perrett; Steve Dynie; Dorian Locke; Tyler Doud; driver Larry Coleman; and George Garrett, VCDS society vice-president.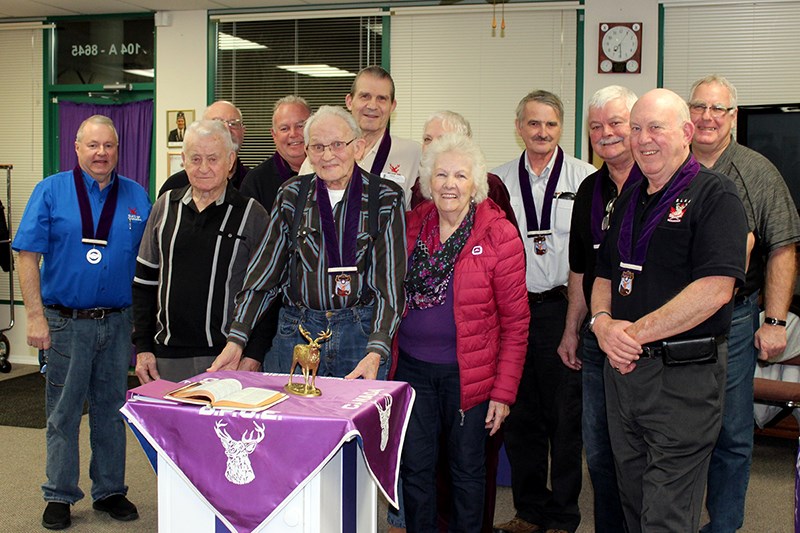 ELKS' CASH
Members of the Chilliwack Elks Lodge No. 48 donated $1,500 to the Coquitlam-based charity Children of the Street Society this month for its school-based prevention workshops in Chilliwack. 
BACK TO SCHOOL
Port Coquitlam Mayor Greg Moore (right) visited Riverside secondary school this week to give thanks to principal Anthony Ciolfitto and wish him well as he heads to his new assignment: principal at Centennial secondary school in Coquitlam, a new $61-million facility.
NI-HAO
School District 43 Trustee Barb Hobson joined Coquitlam-Port Coquitlam MP Ron McKinnon as well as Coquitlam-Maillardville MLA Selina Robinson and Coquitlam Coun. Bonita Zarrillo for the Tri-City Chinese Community Society's Lunar New Year celebrations last weekend. The event included a performance by GaRang Deng Zhang.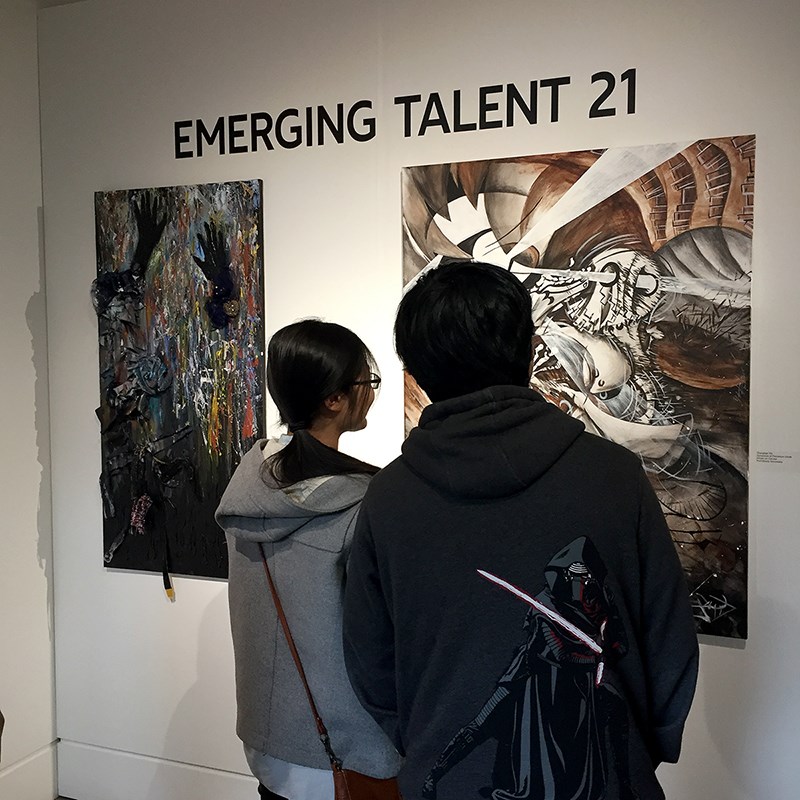 EMERGING SUCCESS
An opening reception for Emerging Talent 21 — the art display of graduating students in School District 43 — drew more than 200 guests to the Art Gallery at Evergreen on Sunday afternoon. The show, which is on until Feb. 18 at the Evergreen Cultural Centre in Coquitlam, was organized by Gleneagle secondary's fine arts teacher, Robyn Croft, and juried by retired art teachers Keith Rice-Jones, Melanie Stokes and Mike McElgunn. Visitors can now vote on their favourite piece for the People's Choice Award; the winner will see his or her art used in next year's marketing materials for Emerging Talent 22.
HORATIO SCHOLARS
Port Moody's Emily Lam and Jacob Baba of Port Coquitlam won scholarships worth $5,000 each from the Horatio Alger Association of Canada this month. The awards, which were announced last week, are given to high school students who have overcome adversity and are in financial need for tuition.
Lam is a student at Dr. Charles Best secondary in Coquitlam while Baba attends Port Moody secondary.
jcleugh@tricitynews.com