REAL(TOR) HELP
Re/Max Sabre realtors Sherron Regehr and Bob Charbonneau recently handed over $4,200 to the Children of the Street Society, a Coquitlam-based group, to help with its school workshops.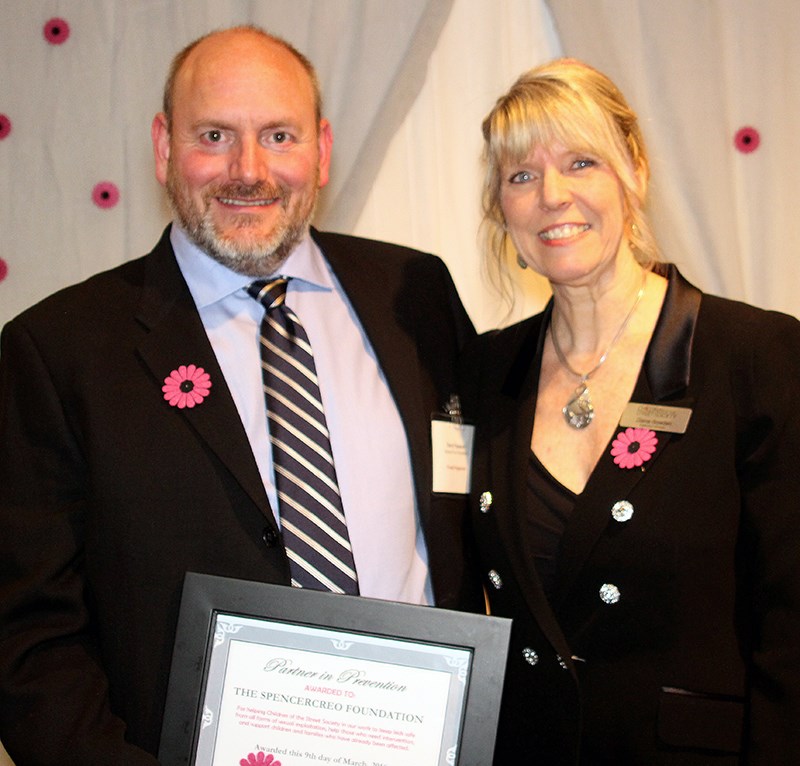 $90k FOR STREET
Daryl Spencer, v-p of finance and operations at Copperleaf and director for the SpencerCreo Foundation, joined Diane Sowden this month to renew his charity's support for the Coquitlam-based Children of the Street Society, of which Sowden is its executive director. SpencerCreo will donate $90,000 to the society over several years.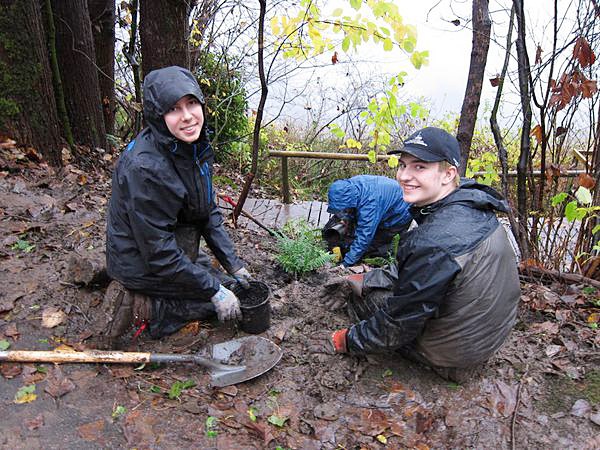 WEED BE GONE
Volunteers with the Lower Mainland Green Team joined Gleneagle secondary students last Saturday to pull invasive weeds around the Shoreline Trail in Port Moody. New vegetation was also planted in its place.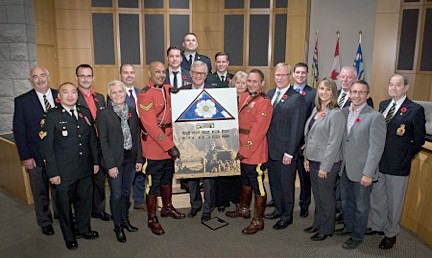 WARTIME THANKS
Coquitlam city council on Monday honoured veterans and the city's Royal Canadian Legion branch 263 for the Canadian mission in Afghanistan, in the lead up to the Remembrance Day services across Canada on Friday.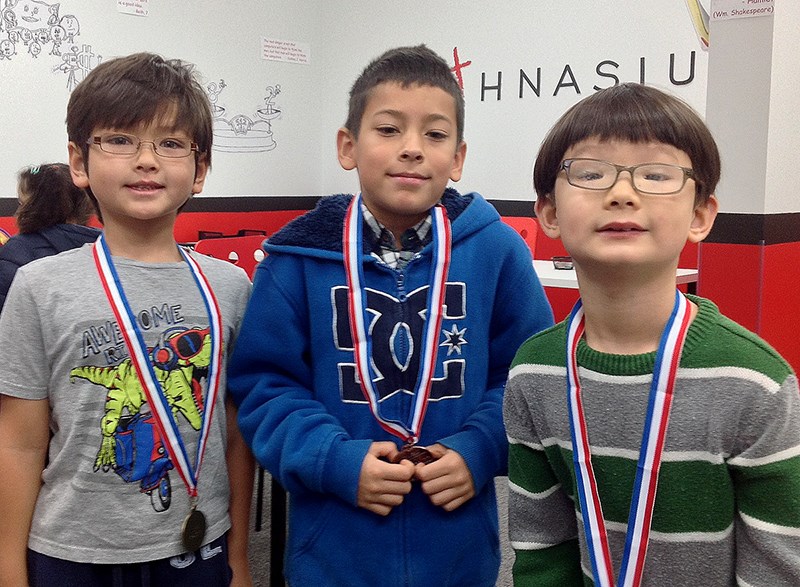 MATH WHIZZES
Tri-City students in grades 2 to 5 put on their thinking caps last weekend to earn cash for education. The Mathnasium TriMathlon contestants in the Tri-Cities and Langley raised $900 for schools.
LEADERSHIP AWARDS
A Port Coquitlam organization that helps people with mental health challenges announced Monday its dedication and leadership award recipients. 
Louise Jolicoeur and Darrell Roemer were picked as the winners of the 2016 Bhayana Family Foundation Awards by the New View Society in conjunction with the United Way of the Lower Mainland.
Jolicoeur joined the society in 1986 and has been its community living and housing support manager for the last 15 years. 
"Members, current and past, can often be seen looking for Louise, who assists individuals with patience and love," executive director Tiffany Melius said in a press release. "An extraordinary leader, she is also a member of the Tri-Cities Mental Health Advisory Group, which guides mental health policies for the Fraser Health Authority."
Roemer has been a part of the society for more than 20 years and, earlier this year, acted as its executive director. "Darrell stepped in to lead the organization, ensuring that New View Society continued to run smoothly," Melius said. 
Roemer currently serves in the role of resource and rehabilitation manager and he spearheaded the creation of the New View social enterprise program.
STUDENT AID
The RBC Foundation has withdrawn $2,000 for its student award at Douglas College, which has a campus in Coquitlam. 
The gift was handed over this month for the RBC Dominion Securities Community Investment Award, a fund set up in 2007 by Tracey Price, v-p and portfolio manager at RBC Dominion Securities in Coquitlam.
The award supports students in commerce and business administration who are actively involved in community volunteer work.
Please send Spotlight press releases and photos to jcleugh@tricitynews.com.