TECH FUNDS
The Friends of Coquitlam Public Library Society last month checked in $5,000 for the facility, which has two branches.The funds are earmarked for new technologies to be made available on the Library Link, Coquitlam's mobile library service.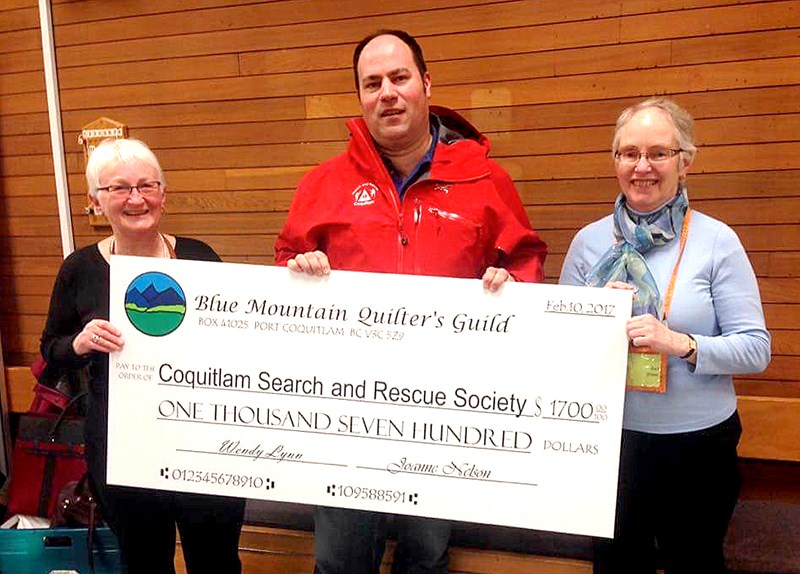 SAR STITCHES UP $
Blue Mountain Quilters guild president Wendy Lynn and quilt show co-ordinator Gail Stone presented $1,700 to Coquitlam Search and Rescue's Tom Zajac. The cash came in via a quilt raffle held in conjunction with the guild show.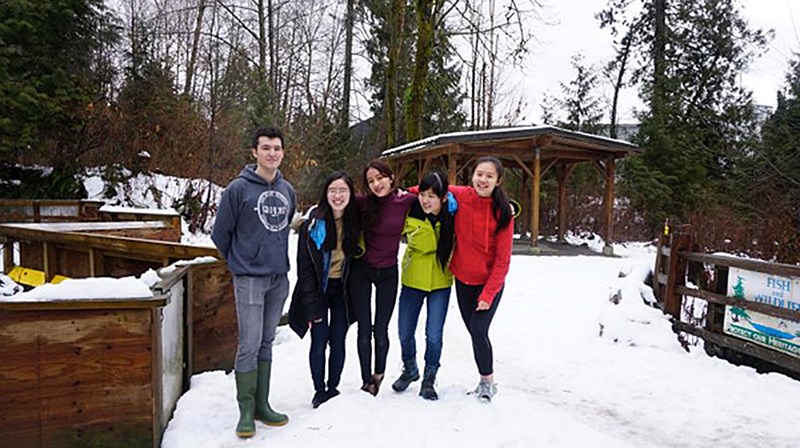 GO GREEN!
Port Moody secondary participants in Science World's BC Green Games are hoping to win up to $2,500 for Noons Creek Hatchery with their video. Visit bcgreengames.ca and click on galleries to vote.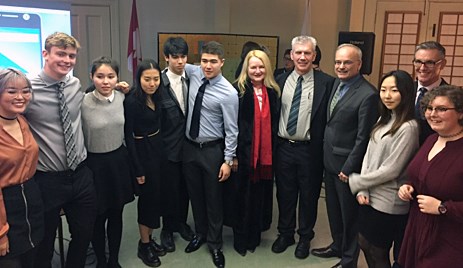 KONICHI-WA
Coquitlam students from Gleneagle and Centennial secondarIes dined at the home of Japanese consul general Asako Okai last month to talk about the Kakehashi Building Bridges exchange project.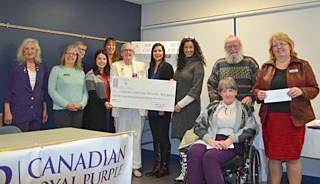 70 YEARS YOUNG
Members of Port Coquitlam's Order of Royal Purple marked 70 years with a service last month. The female branch of the Elks of Canada celebrated their achievements, which have benefitted many Metro Vancouver non-profits over seven decades. To join the group, email sahurst@telus.net.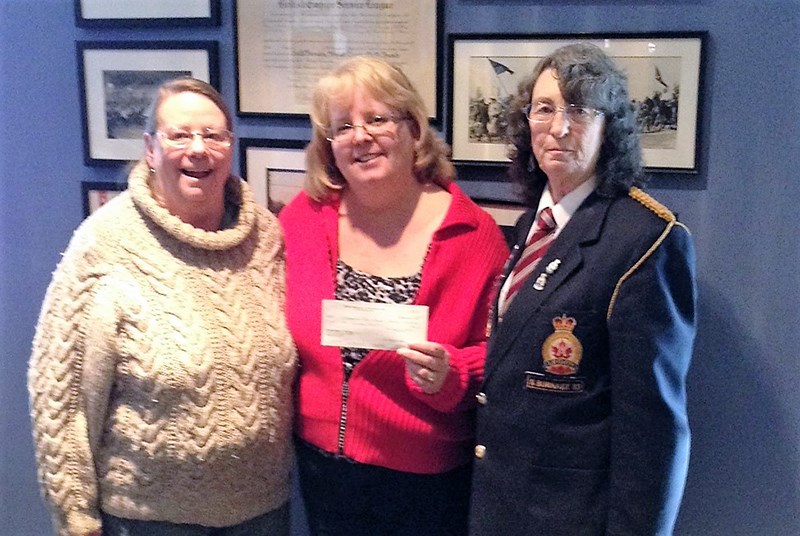 $1K DONATION
For a second year in a row, the Ladies Auxiliary of the Royal Canadian Legion No. 83 presented the Coquitlam-based Children of the Street Society with money to support the organization's prevention workshops in Burnaby schools.
HAWTHORNE $ DRIVE
Port Coquitlam mayor and Metro Vancouver's board of directors chairperson Greg Moore has a new title: chair of the Hawthorne Seniors Care Community Capital Campaign. 
Moore, whose mother is a resident at Hawthorne Lodge, took the position last month to head up the Growing Our Care drive.
Other members of his committee are: Shelley Arding, Chris Barbati, Cyrille Barnabe, MLA Mike Farnworth, Donna Gray, Deborah Hyslop, Philip Jewell, Brian Madaski, Walter Van Drimmelen and John Wolff.
The capital campaign — the first ever for the long-term care facility in downtown PoCo — aims to raise $1 million to complete the funding requirement for the $4.2-million renovation of Hawthorne Lodge. Among the updates include the conversion of 19 semi-private resident rooms into private rooms and the addition of 19 private rooms, for a total of 38 new private rooms. 
KUDOS TO MAPLE CREEK
Port Coquitlam's Maple Creek middle school was among 30 organizations and municipalities to be recognized at 4th annual HUB Cycling Bike Awards this week. 
The accolades, which were handed out on Tuesday at Science World, recognize top bike champions in Metro Vancouver.
Please send Spotlight press releases and photos to jcleugh@tricitynews.com.