The Eagle Ridge Hospital Foundation in Port Moody now has an extra $2,500 for veteran care thanks to a recent donation from the Coquitlam branch of the Royal Canadian Legion. The money was presented last week.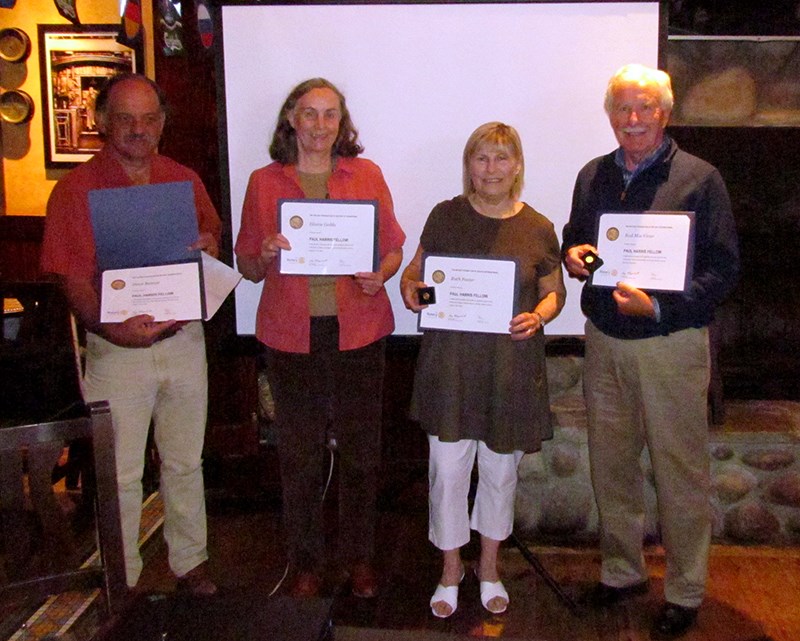 ROTARY FELLOWS
Environmental activists Dave Bennie, Elaine Golds, Ruth Foster and Rod MacVicar were named Paul Harris fellows by the Rotary Club of Port Moody this month for their outstanding service to the community.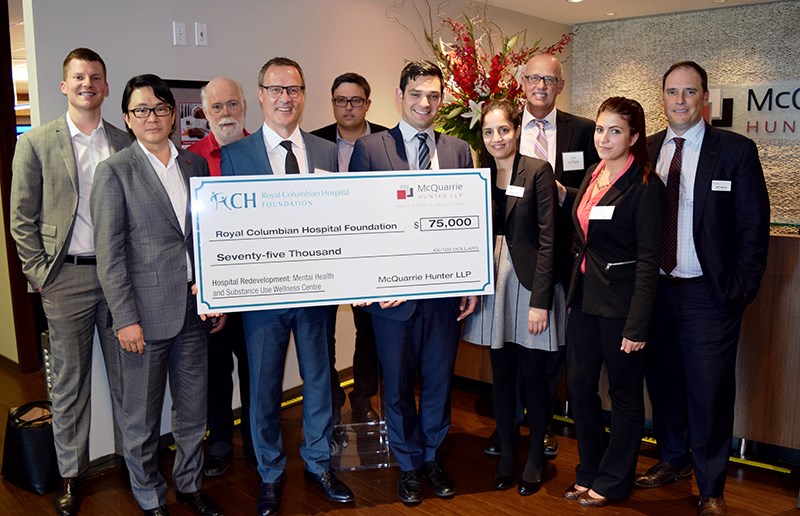 LAW TEAM PLEDGE
Law firm McQuarrie Hunter LLP has pledged $75,000 to the Royal Columbian Hospital for a new 75-bed mental health and substance use wellness hub in the region, which also includes the Tri-Cities.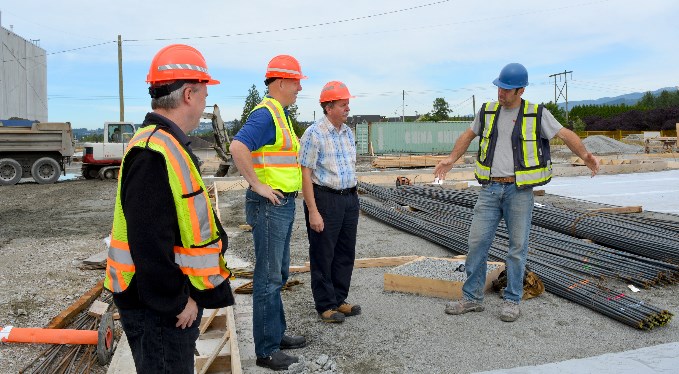 CIVIC WORK
Port Coquitlam Mayor Greg Moore (second from left) and other city council changed their suits for jeans this week to learn more about civic work during the city's third annual PoCo At Work Week.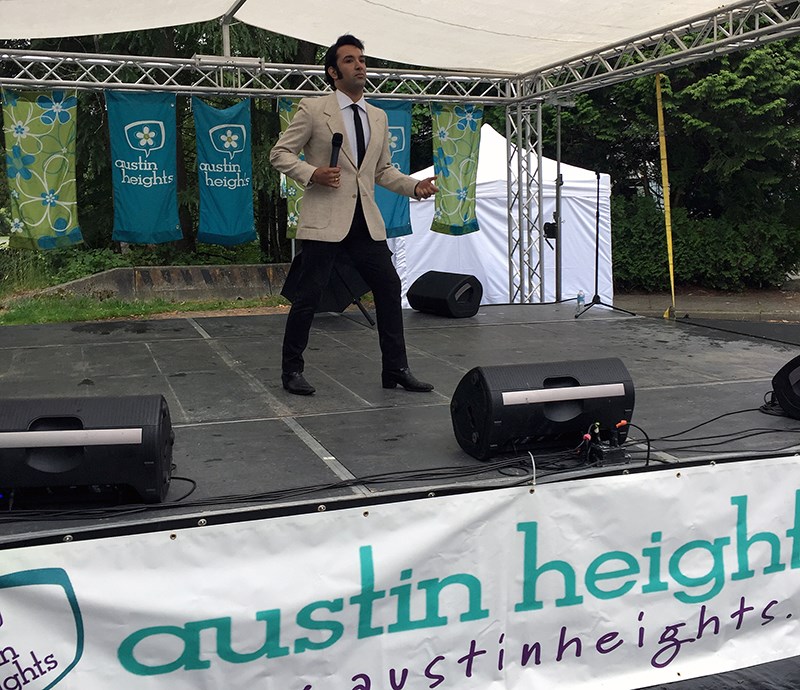 DAISY DAY
Elvis tribute artist Eli Williams shook his hips as he entertained at last Saturday's Daisy Day, an annual street festival organized by the Austin Heights BIA in Coquitlam. The wet celebration along Austin Avenue was sponsored in part by The Tri-City News and the city of Coquitlam and included a pancake breakfast, kids' activities and entertainment by Angie Riano and Matthew Michaleski.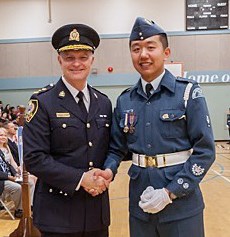 CADET AWARDS
WO2 Michael Leung was congratulated by Coquitlam RCMP Insp. Byron Massie this month for being awarded the Lord Strathcona Medal at the 754 Phoenix Squadron air cadet annual ceremonial review. The ceremony at Dr. Charles Best secondary in Coquitlam on June 5 also saw WO1 Jared Chiu receive the Legion Medal of Excellence from WW2 veteran and former 754 officer John (Doc) Cumbers, and Sgt. Sachee Kachchkaduge and Sgt. Kate Kim earn advanced aerospace scholarships from BC Provincial Committee League Inspector Ron Rique.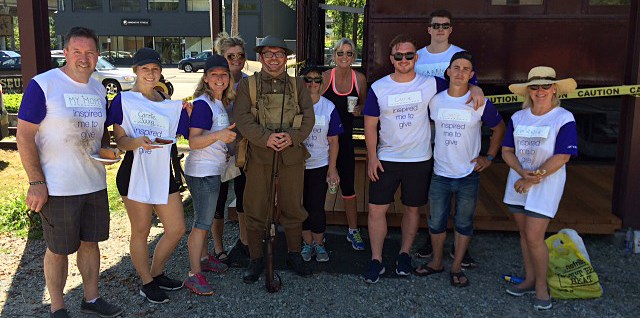 THANKS TELUS
Telus employees rolled up their sleeves to volunteer with landscaping, painting and hanging new banners at the Port Moody Station Museum this month. The Telus Day of Giving saw the telecommunications staff arrive at the Murray Street museum on a Sunday morning to fill sandbags for the WWI trench project, stain the deck and pull weeds, said spokesperson Markus Fahrner.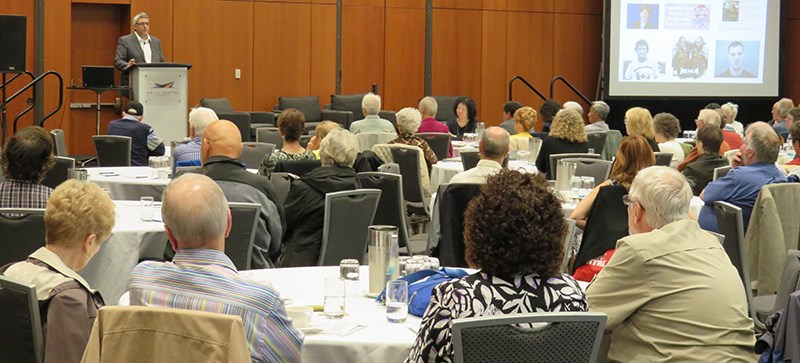 BUCKET LIST
 An annual Bucket List festival hosted this month by the Crossroads Hospice Society had around 130 participants at its event in New Westminster, said Anna Wilczewski, development and fundraising officer. The gathering, which was sponsored in part by The Tri-City News, heard from keynote speaker Sharie Ford, whose husband John was a News columnist, and social media expert Dave Teixeira of dave.ca.
Please send Spotlight press releases and photos to jwarren@tricitynews.com.