Janine Davies, Catherine Ackerman and Hazel Postma were part of a Tri-Cities' Chamber of Commerce celebration on International Women's Day Tuesday, where Vancouver Whitecaps COO Rachel Lewis was the keynote speaker.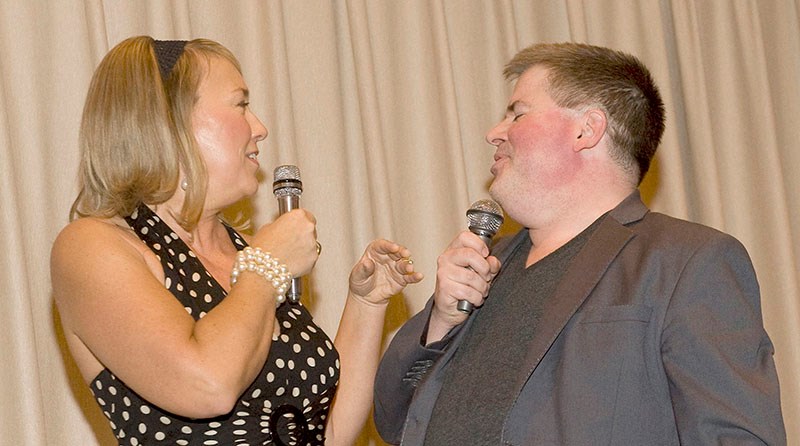 SING US A SONG
Tri-City "Diva" and event planner Polly Krier joined Port Moody Mayor Mike Clay for a lip synch battle during the sixth annual Soroptimist International Give Her Wings gala, held Feb. 27 at the Westwood Plateau Golf Club.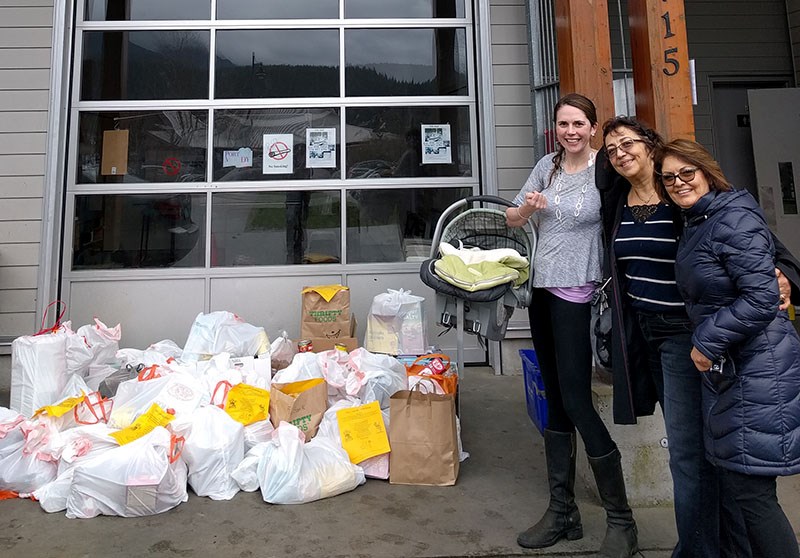 FOOD DRIVE
Port Moody's Baha'i community hauled in 1,036 pounds for the Share food bank in Port Moody during a Feb. 28 donation drive at the Old Mill Boathouse at Rocky Point Park.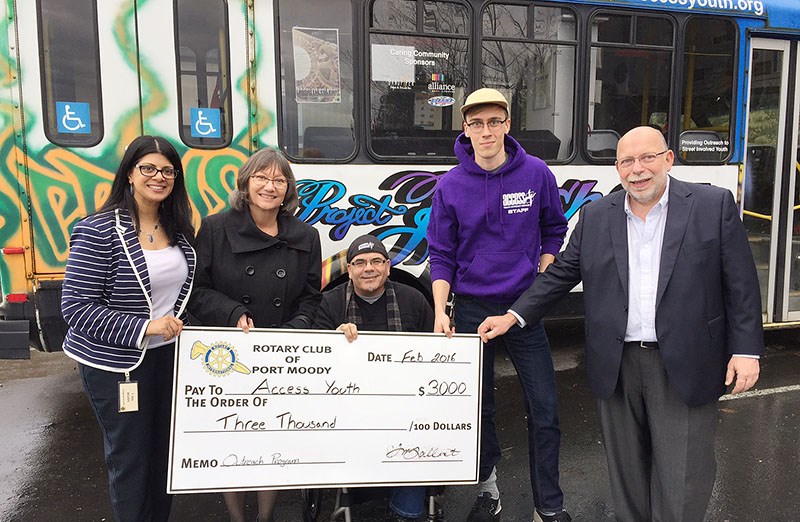 AT-RISK HELP
Three Tri-City Rotary Clubs boosted ACCESS Youth Services with a $3,000 donation. The money will go to the Project Reach Out Mobile Drop-in Centre & Outreach program to help at-risk teens.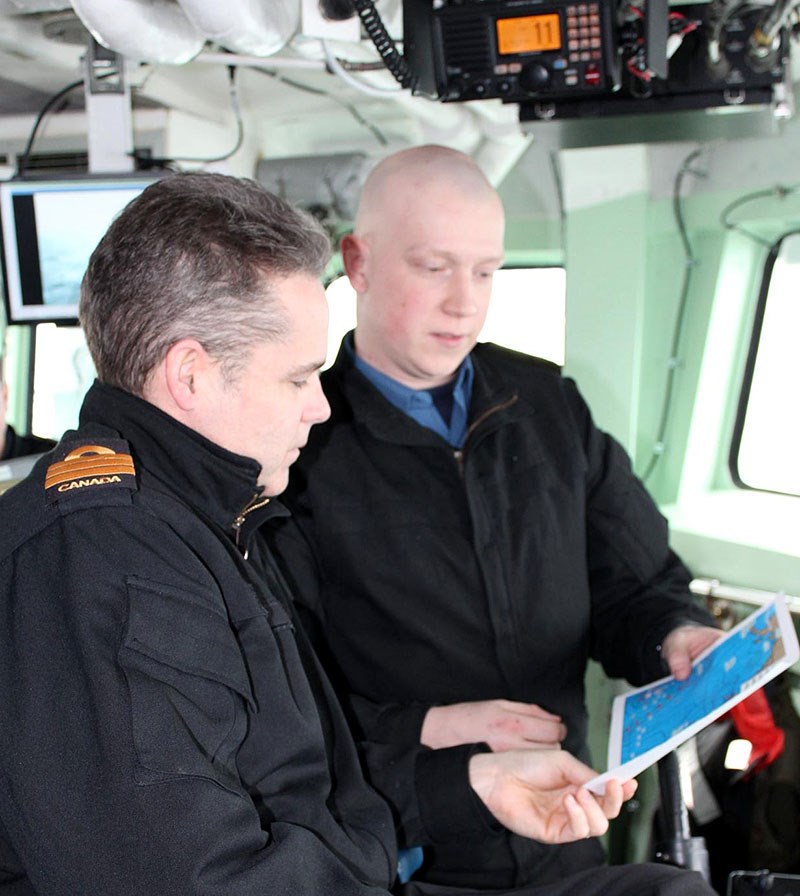 SUNNY SKIES
Port Moody sailor Pte. Ryan Halmich  (right) last week wrapped up a two-week tour as a tactical weather specialist aboard HMCS Ottawa.
Halmich shared the responsibility to ensure the ship's commanding officer was updated on weather patterns. Halmich, who served as an air cadet with 754 Phoenix RCACS in Port Moody, has since returned to his regular duties on shore for the commander of Maritime Forces Pacific, Rear-Admiral Gilles Couturier.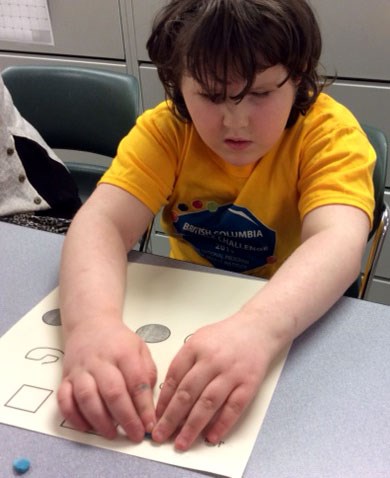 BRAILLE TESTS
Two School District 43 students took part in the fourth annual BC Braille Challenge last month at the University of BC. Molly Duval of Meadowbrook elementary and John Choi from Como Lake middle school were in the fourth annual contest, which tested reading and writing skills. Seventeen blind and visually impaired students from 11 school districts were involved in the challenge and to socialize. The competition is open to blind and visually impaired students in grades 1 to 12 across North America, with the top 10 in each age category heading to the finals in June, at the Braille Institute of America in Los Angeles.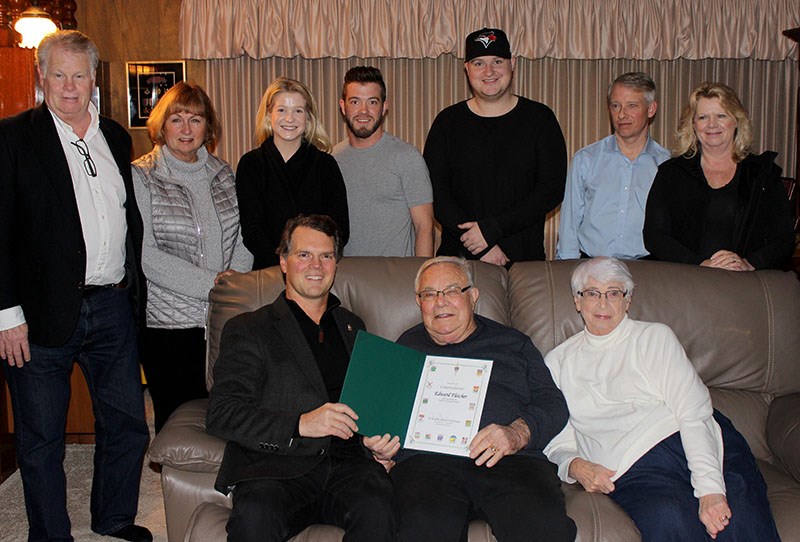 LEGION OF HONOUR
Ted Fletcher, a Second World War veteran, was last month presented with a certificate of congratulations from Tri-City MP Fin Donnelly for receiving the Legion of Honour, France's highest award. Fletcher's son and daughter were at the visit, at his Coquitlam home, along with his grandchildren and Port Moody veteran's advocate Guy Black.


Please send Spotlight press releases and photos to jwarren@tricitynews.com.