A charitable organization celebrated 20 years of support to women in the Tri-Cities with speeches and a special event at Port Coquitlam city hall last week.
But there was no better acknowledgement of the work of Soroptimist International of the Tri-Cities over the past two decades than the kind words from a woman whose life was changed by the local group.
Dawn Johnson is graduating from UBC law school and has a full-time job as an advocate with the Indigenous community thanks to a Live your Dream education grant she received from Soroptimists in 2012.
Now, as she prepares to don cap and gown for the official ceremony, supported by her two daughters, Johnson is expressing her gratitude to the local, regional and international Soroptimists for providing her with funds when she needed them the most.
"By not needing to take out as many student loans in that period I was better able to dive back into student loan debt when I decided to go back to law school, that wouldn't have been likely without that support," Johnson told The Tri-City News.
The former Coquitlam woman was one of a number of dignitaries, Soroptimist members and supporters who attended a recognition ceremony at PoCo city hall.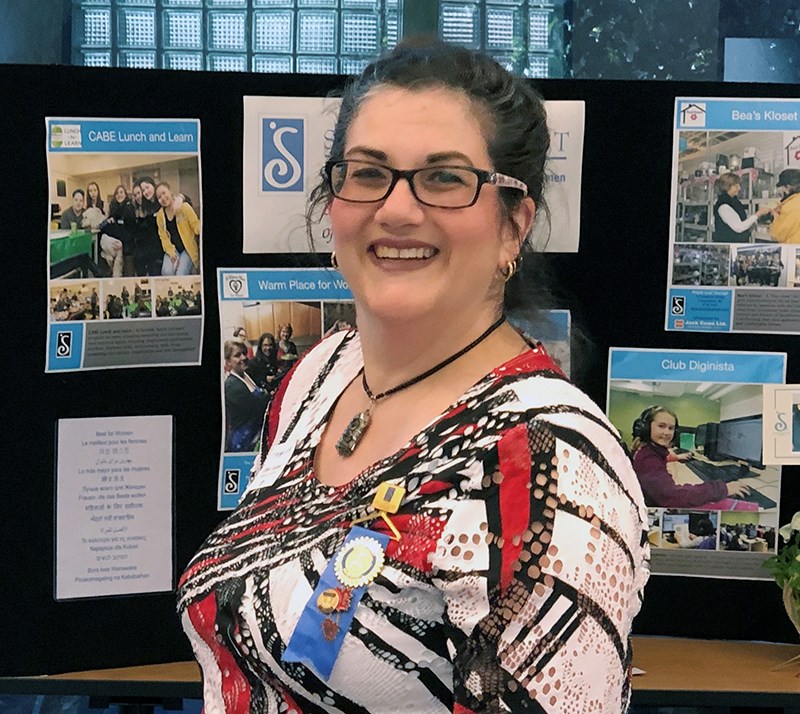 Chari Grant, club president, said it was great to see so many supporters and to recount the successes of the local group that has advocated for and supported hundreds of women and teens through education grants, lunch and learn events and career workshops.
"Our big goal is education," she said, pointing to the efforts of Soroptimist International to "contribute to the dreams of half a million women through education."
"We're definitely trying to promote the idea that education is the number one predictor of how well somebody is going to do in their life."
Through the Live Your Dream Award, which this year saw $12,000 in scholarships given to nine winners, Soroptimist Tri-Cities helps women who would otherwise face barriers to accessing education. Also recognized with grants each year are high school students with outstanding volunteer contributions who are going on to college or university.
As well, Soroptimists host a monthly Lunch and Learn session for girls attending CABE and Suwa'lkh alternative schools, provide a hot meal and conversation for women each month at the Warm Place for Women, and provide through Bea's Kloset linens and household goods to women leaving transition homes, shelters or other challenging situations.
In each endeavour, Grant said, Soroptimists are trying to help women overcome difficulties to improve their lives.
Johnson, a former foster child who struggled in her youth and earned a bachelors degree from the University of Victoria online while working and raising two children in Coquitlam, is one of the Soroptimist's biggest boosters.
She attends the annual Live your Dream gala and promotes the organization where she can.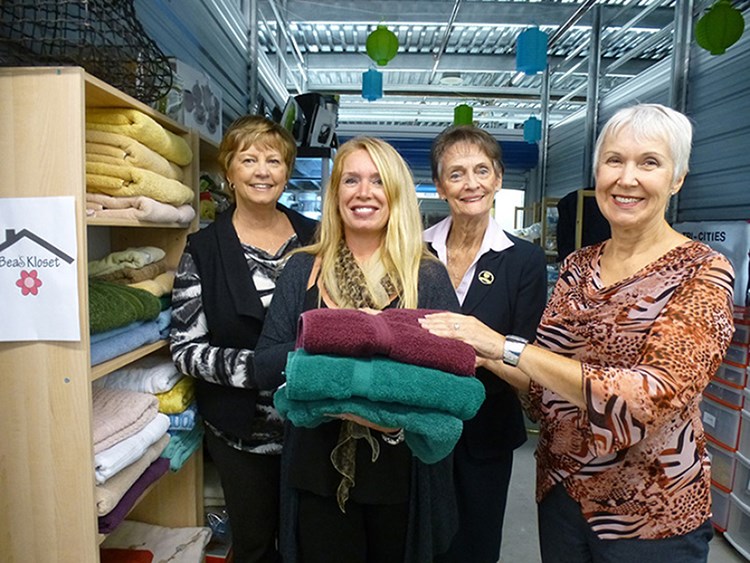 "I am constantly telling other women raising children, who are going to school and facing adversity about the Live Your Dream award. [I say] 'this is specifically for women like you,'" Johnson said.
That is music to the ears of Bea Kelly who founded the Tri-Cities branch after moving to the area from Nova Scotia were she was a Soroptimist.
Kelly said the group has strived to raise up women while also providing support and camaraderie for each other.
In the early days, the women were fighting just to be treated equally and Soroptimist International provided a foundation for activism and change. 
"[Women] never had a place in the world like men," said Kelly. "It seemed like we were always following, [but with Soroptimist International] it seemed like we could step up and make our own rules. It was quite exciting." 
Now, as the Soroptimists raise a glass to their own work and efforts over the last 20 years, it appears they, like the women they have supported, have arrived to find a valuable and important place in the world.