Although we are in a golden era for TV shows, people go to the movies to escape, and there will be plenty of options to choose from in 2023. More than 7,700 titles worldwide have release dates this year, according to IMDb. Between theatrical releases and streaming service offerings, there are plenty of options for a night out or a night in.
This international list moves beyond blockbusters to include films that are unique for their narratives, characters, and unusual perspectives on culture, at both macro and micro levels. These movies deal with heartbreak, war, poverty, fear, joy, and a myriad of emotions in between. Many are being released in the U.S. after stints on the film festival circuit.
With so many new movies to choose from and not enough hours in the day to watch them all, here is a list to help you prioritize. To determine the best movies of 2023 so far, Stacker collected Metacritic data on all feature films released in theaters or on streaming services up to June 9. Films are ranked by Metascore with ties broken internally at Metacritic, where the data goes further than what is presented online.
Keep reading to learn more about the top 25 must-watch movies of the year so far.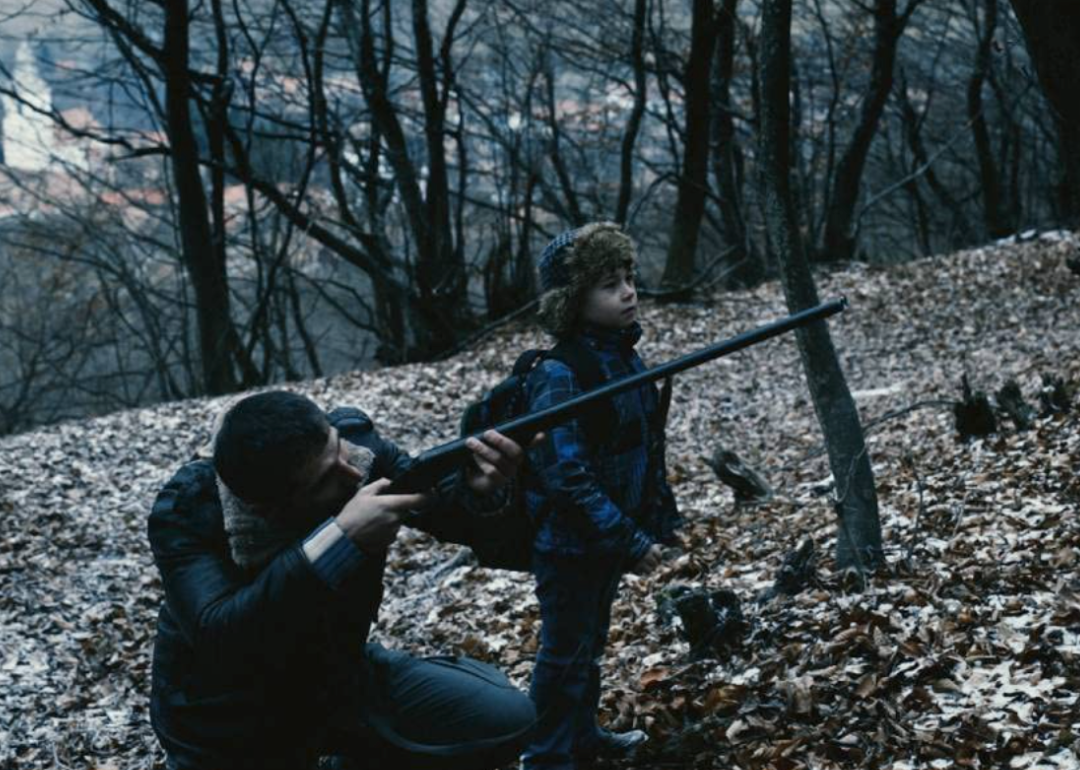 Mobra Films
#25. R.M.N.
- Director: Cristian Mungiu
- Metascore: 81
- Runtime: 125 minutes
In this drama, a local bakery in Transylvania, Romania, hires immigrant workers from Sri Lanka—a decision that sends the community into an uproar. Meanwhile, a man who recently returned from Germany comes home to an estranged wife and ex-lover who faces the controversy caused by her unconventional hiring decision. Set during the winter holiday, Cristian Mungiu addresses issues of class and race in this small town that serves as a microcosm of global debates.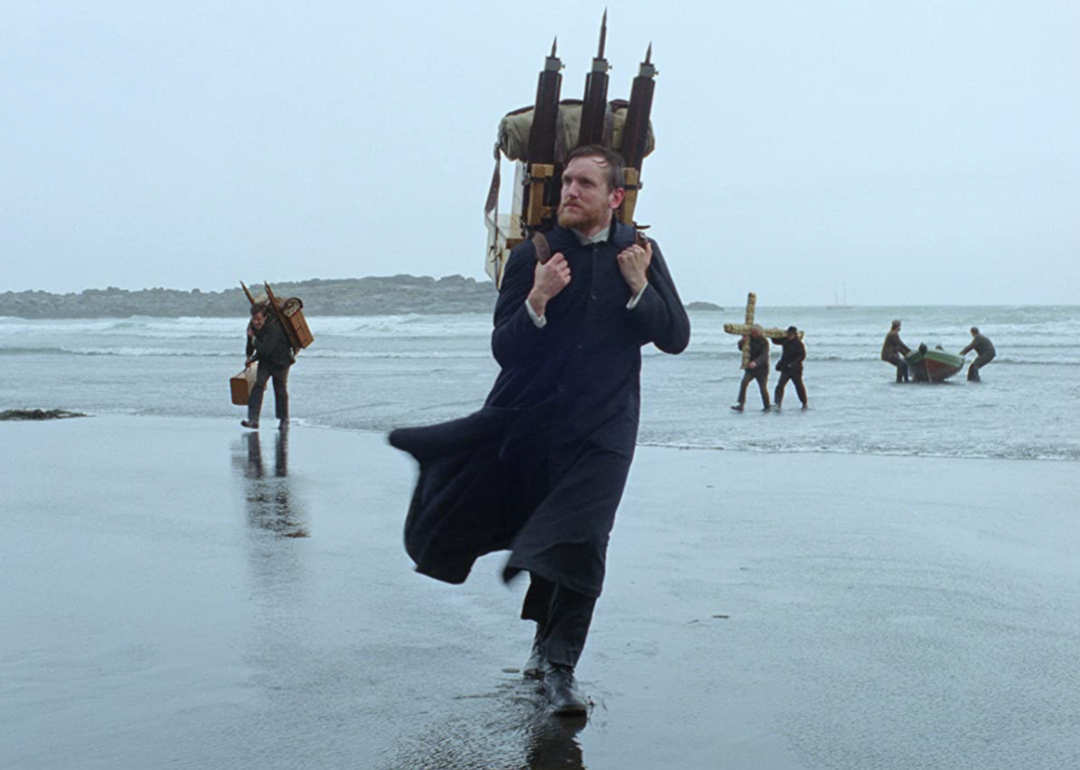 New Europe Film Sales
#24. Godland
- Director: Hlynur Pálmason
- Metascore: 81
- Runtime: 143 minutes
"Godland" follows a Danish priest sent to a remote part of Iceland to build a church and document the people of the land. As the film continues to follow him through rougher and rougher terrain, the deeper the priest seems to stray from his mission. According to IndieWire, the film "maps the mental and physical decay of Lucas, a 19th-century Danish priest of the Lutheran faith" when the land was still a territory of the Kingdom of Denmark. The film speaks to the themes of religion and colonialism without taking a strong political slant but instead focuses on the humanity, or lack thereof, that the themes can entail.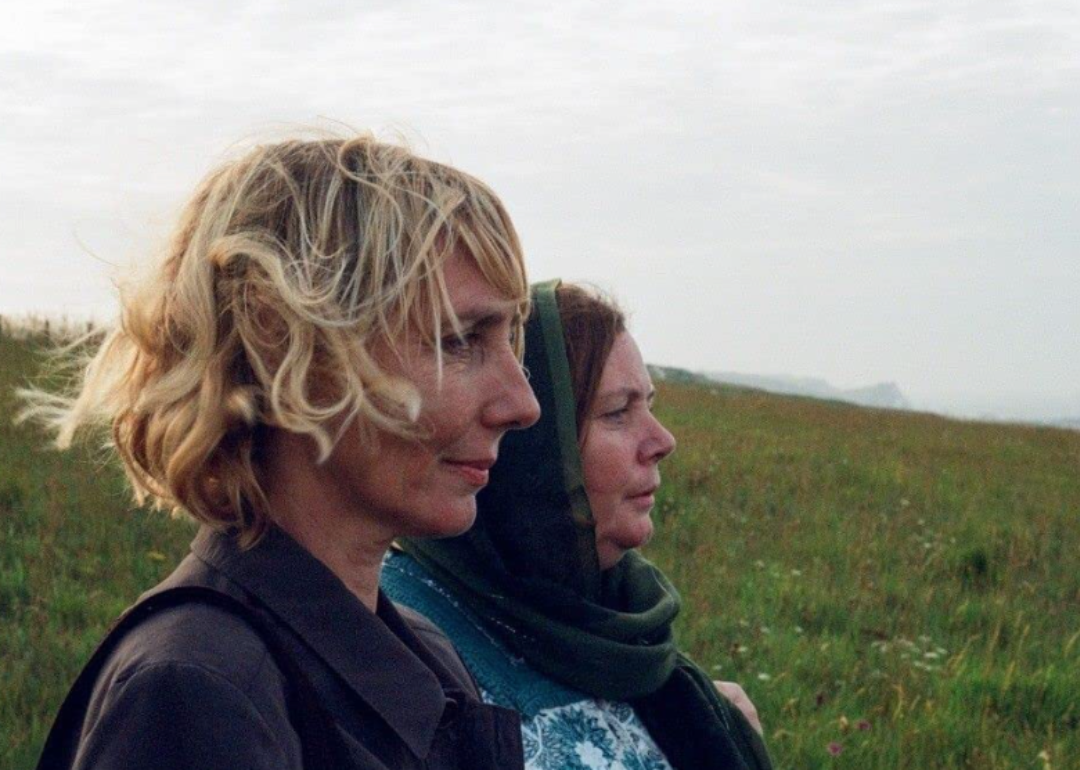 BBC Films
#23. After Love
- Director: Aleem Khan
- Metascore: 81
- Runtime: 89 minutes
In "After Love," a widow faces a series of shocking revelations after her husband abruptly dies from a heart attack. Mary, who converted to Islam to marry her love, Ahmed, learns only after his death that he lived a second life—one with a French woman who appears very different from Mary, a woman she comes to know in unexpected ways throughout the film. The Guardian raved about Aleem Khan's directorial debut when the movie was first released in the U.K. in June 2021, with additional praise for Joanna Scanlan's BAFTA-winning performance as Mary, "the best of her career so far."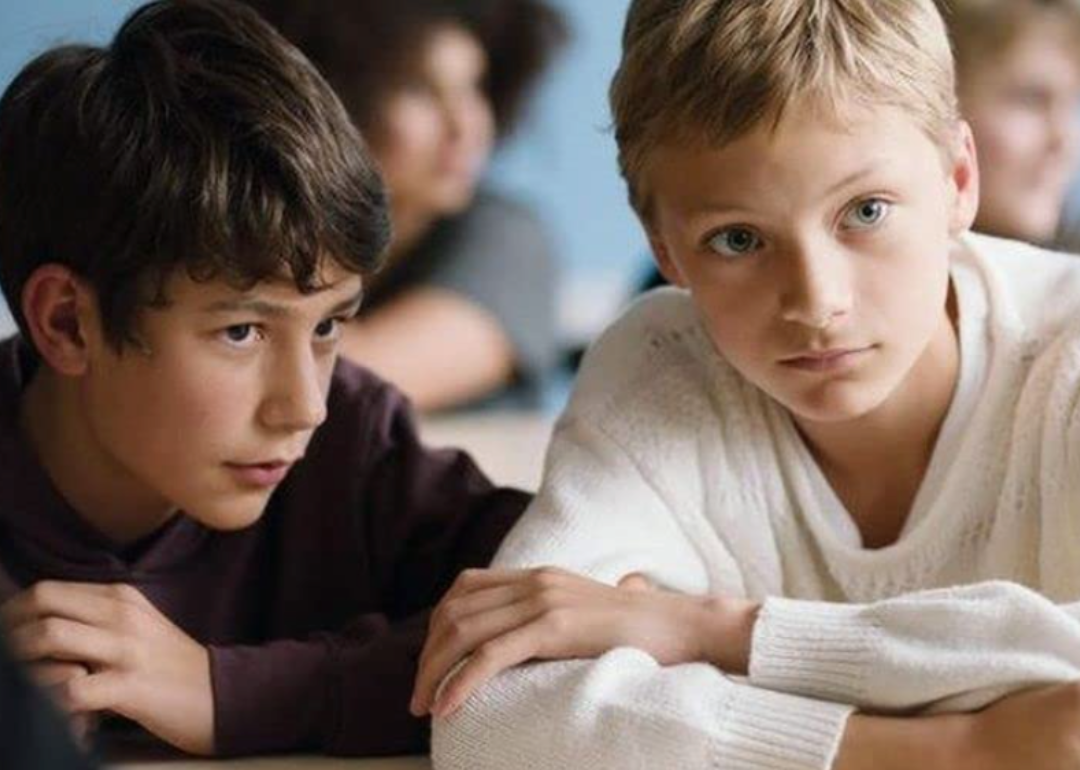 Menuet Producties
#22. Close
- Director: Lukas Dhont
- Metascore: 81
- Runtime: 104 minutes
"Close," the Belgian film that took second prize at the 2022 Cannes Film Festival, is a moving portrayal of childhood friendship that follows a pair of 13-year-old boys with a particularly close bond. This relationship is interpreted by many as romantic (although this is never confirmed nor denied in the film), which leads to bullying and ultimately drives the two apart—resulting in devastating consequences. NPR commended young leads Eden Dambrine and Gustav De Waele for giving "two of the best, least affected child performances" seen on the big screen in recent years. The film was nominated for the Best International Feature Film Oscar in 2023.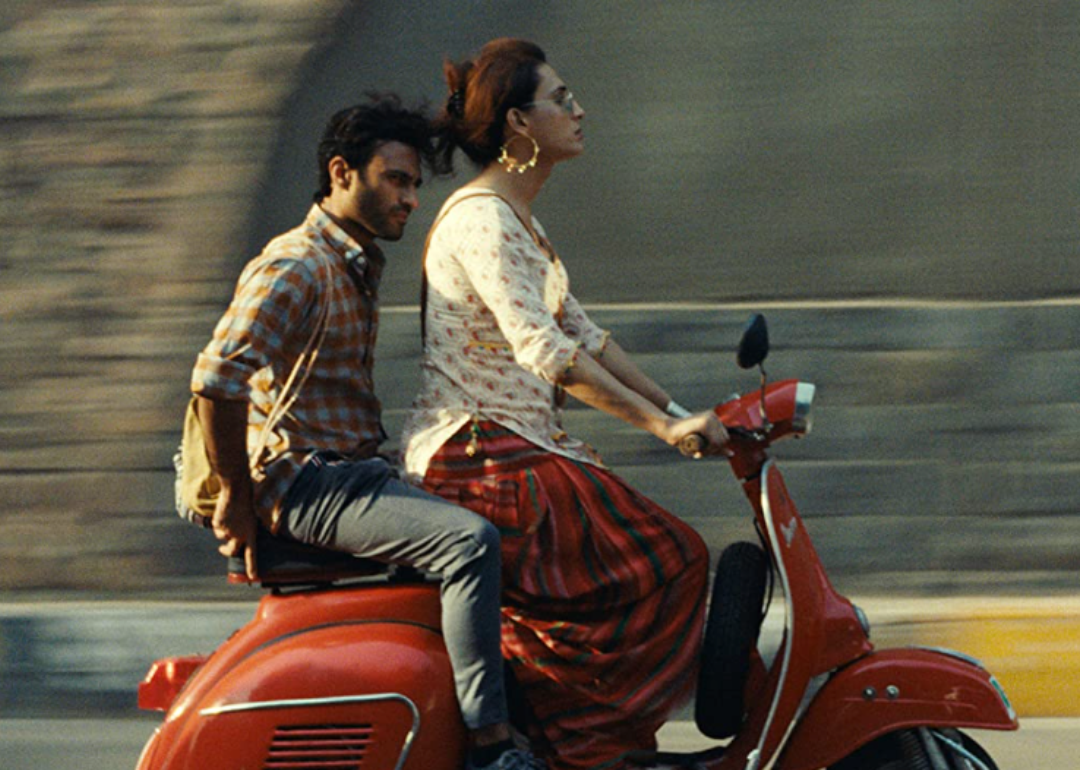 All in Caps Productions
#21. Joyland
- Director: Saim Sadiq
- Metascore: 82
- Runtime: 126 minutes
"Joyland" marks a lot of firsts for Pakistani cinema, including being the first Pakistani film shortlisted for Best International Feature at the Oscars and the first to win Best International Film at the Independent Spirit Awards. The film is banned in director Saim Sadiq's home province of Punjab as Haider (Ali Junejo), the "straight" lead, becomes romantically and sexually involved with a transgender performer named Biba (Alina Khan) at an erotic cabaret. "Joyland" is a coming-of-age romance that utilizes an ensemble of characters as a collective protagonist, surviving extensive development and political censorship to be seen in theaters.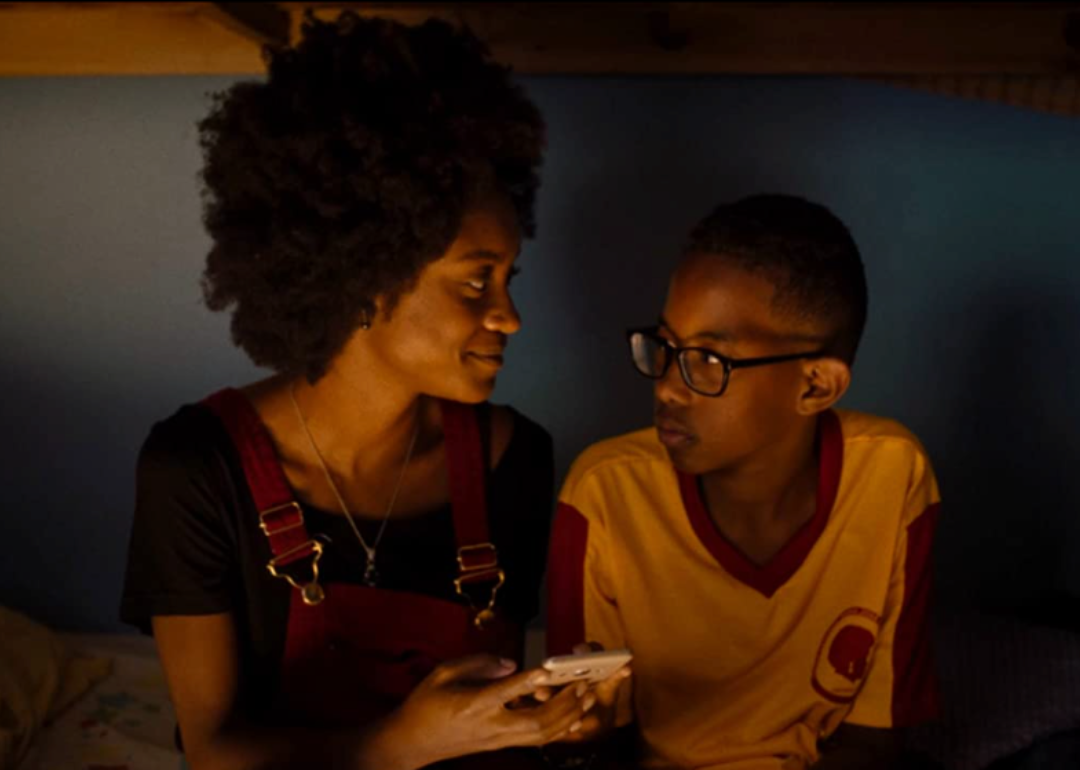 Courtesy of Sundance Institute
#20. Mars One
- Director: Gabriel Martins
- Metascore: 82
- Runtime: 115 minutes
Brazilian drama "Mars One" premiered at Sundance in 2022 before releasing in the U.S. in early January 2023. Set on the outskirts of Belo Horizonte, the film follows a young boy with dreams of joining the Mars One space mission, while his father hopes he will one day become a star soccer player instead. These personal experiences are contrasted against larger political movements in the country. The Hollywood Reporter commended director Gabriel Martins' "ability to engage with urgent economic issues as an integral part of the narrative."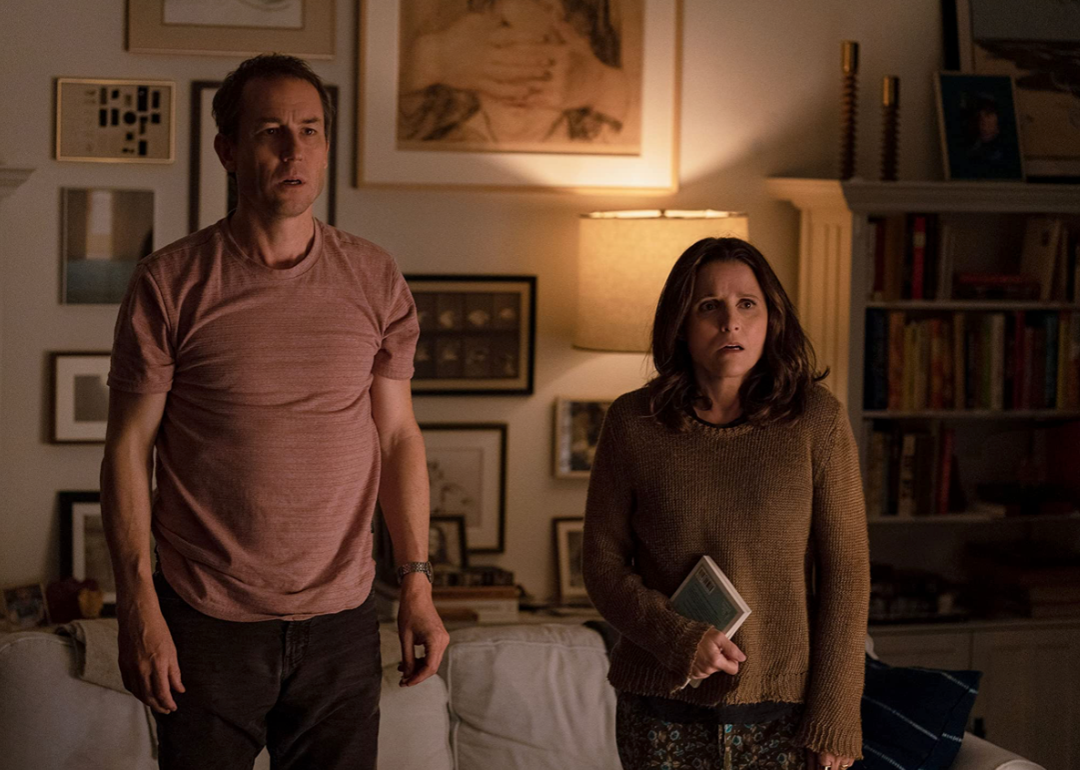 A24
#19. You Hurt My Feelings
- Director: Nicole Holofcener
- Metascore: 82
- Runtime: 93 minutes
Julia Louis-Dreyfus stars in this dramedy set in New York City. Louis-Dreyfus' character is a writer who feels betrayed when she overhears her husband's negative opinions of her work. Nicole Holofcener's characters are bold and honest, with "her depiction of a literary and artsy existence in New York City is specific and detailed, yet the human truths she reveals are universal and relatable," Roger Ebert writes in a review.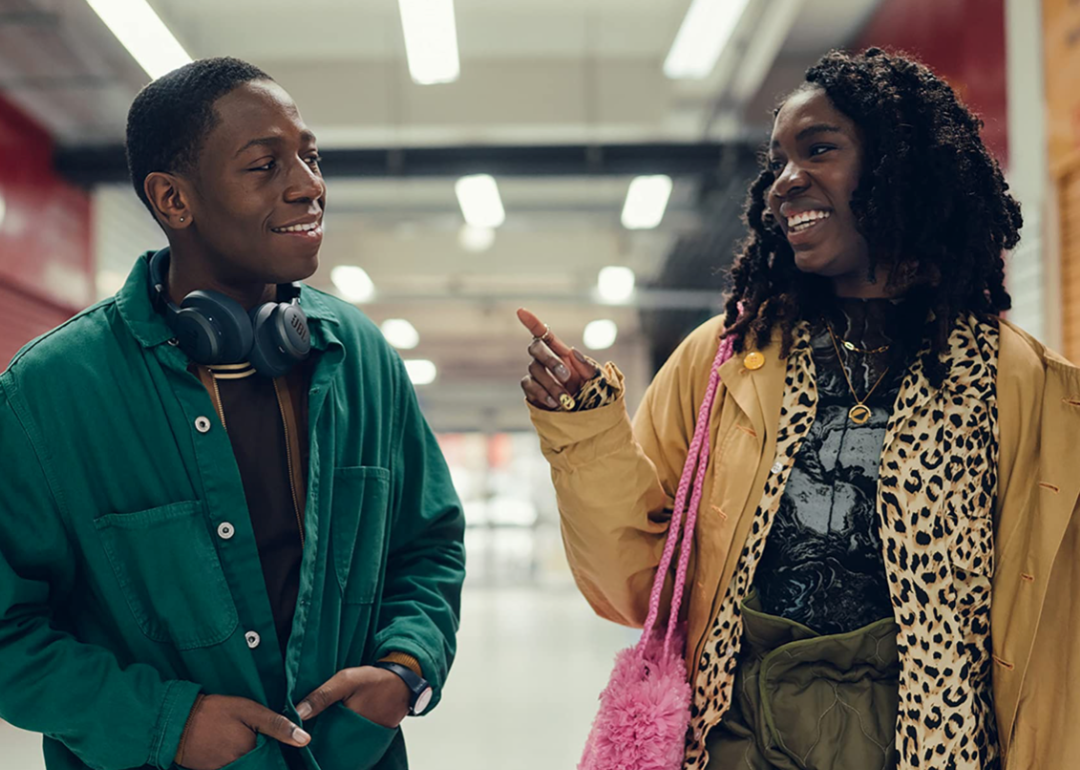 BBC Films
#18. Rye Lane
- Director: Raine Allen-Miller
- Metascore: 83
- Runtime: 82 minutes
Called a "miracle" by The Independent, "Rye Lane" is a feel-good, sweet, and wholesome rom-com. It allows the audience to have its faith in love restored, at least ever so slightly, by following main characters Yas (Vivian Oparah) and Dom (David Jonsson), who have a chance meeting as they are both suffering through a nightmare to end all nightmare breakups with their respective exes. "Rye Lane" is like a breath of fresh air for anyone looking to enjoy a day watching a movie with someone special.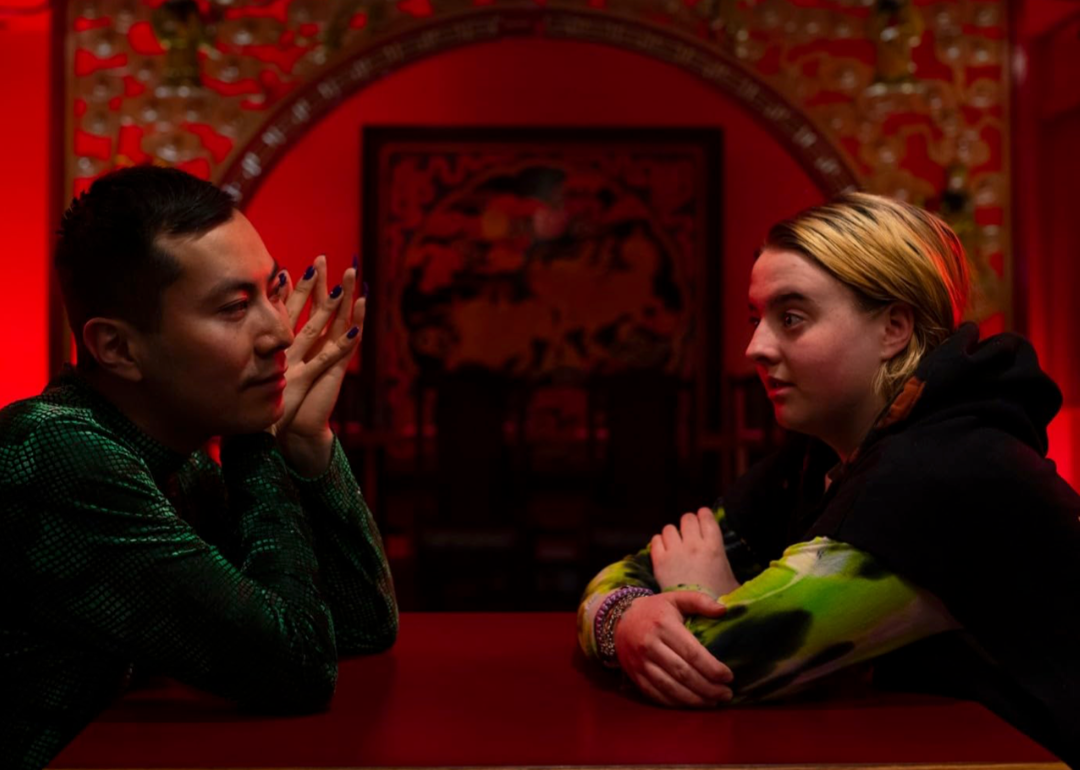 Hi-Vis Film
#17. Queens of the Qing Dynasty
- Director: Ashley McKenzie
- Metascore: 83
- Runtime: 122 minutes
This Canadian film focuses on the friendship between a neurodivergent teen (Sarah Walker) who is hospitalized after a suicide attempt and a genderqueer international student from Shanghai (Ziyin Zheng) who is volunteering at the hospital. They bond over uncertainties about the future, and something about their "inner alchemy" is changed by their friendship. Film critic Beatrice Loayza praised the actors' connection as "intuitive" and "electric" in her review for the New York Times.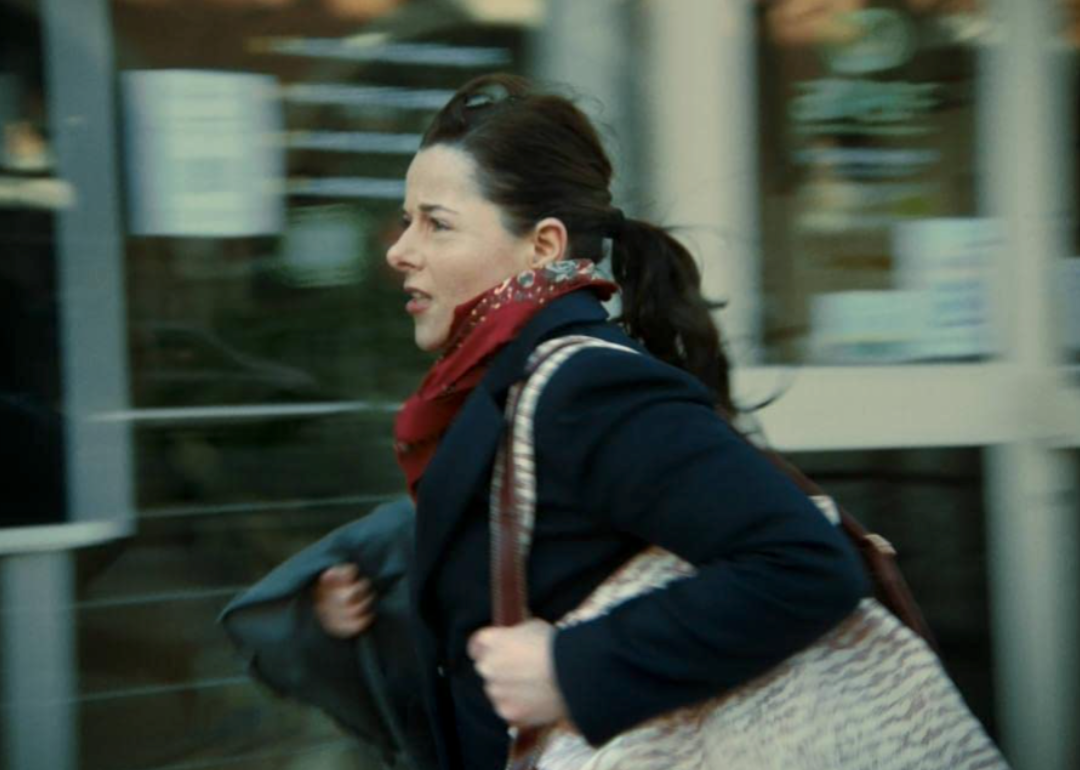 Novoprod
#16. Full Time
- Director: Eric Gravel
- Metascore: 83
- Runtime: 88 minutes
"Full Time" is a French film that delves deep into the world of a well-known catch-22, set against the backdrop of capitalism and the obstacles humans must overcome. Focusing on the story of single mother Julie (César Award winner Laure Calamy), the film watches Julie struggle to hold her life together while the country is falling apart under the tenuous hold of a national transit strike.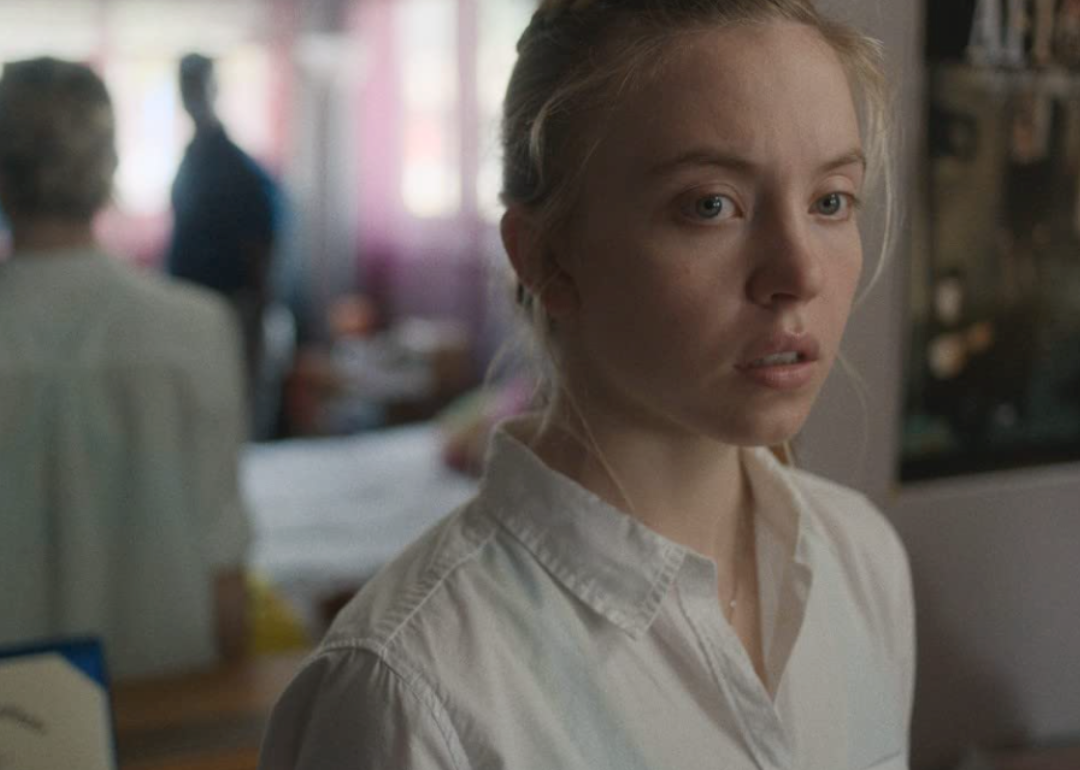 Seaview Productions
#15. Reality
- Director: Tina Satter
- Metascore: 83
- Runtime: 83 minutes
"Reality" marks award-winning playwright Tina Satter's foray into the world of feature film, making her directorial debut by adapting one of her own plays, titled "Is This a Room." The source material for Satter's play and film is the real-life transcript of U.S. whistleblower Reality Winner's arrest for leaking documents that hinted at Russian collusion in the U.S. election, which Satter uses verbatim. Winner is played by Sydney Sweeney, whose performance is both gripping and believable, forcing audiences to ponder the question of following the law versus following one's conscience.
Les Films du Nouveau Monde
#14. The Blue Caftan
- Director: Maryam Touzani
- Metascore: 83
- Runtime: 122 minutes
The "Blue Caftan" takes place in a caftan store in Morocco and follows the story of a family-owned business that has become inundated by an abundance of customers. Needing to offset some of the work, they hire a young apprentice. Critic Roxana Hadadi lauded the film in a review for Vulture, writing, "Maryam Touzani's film is as precise and vivid as its titular garment."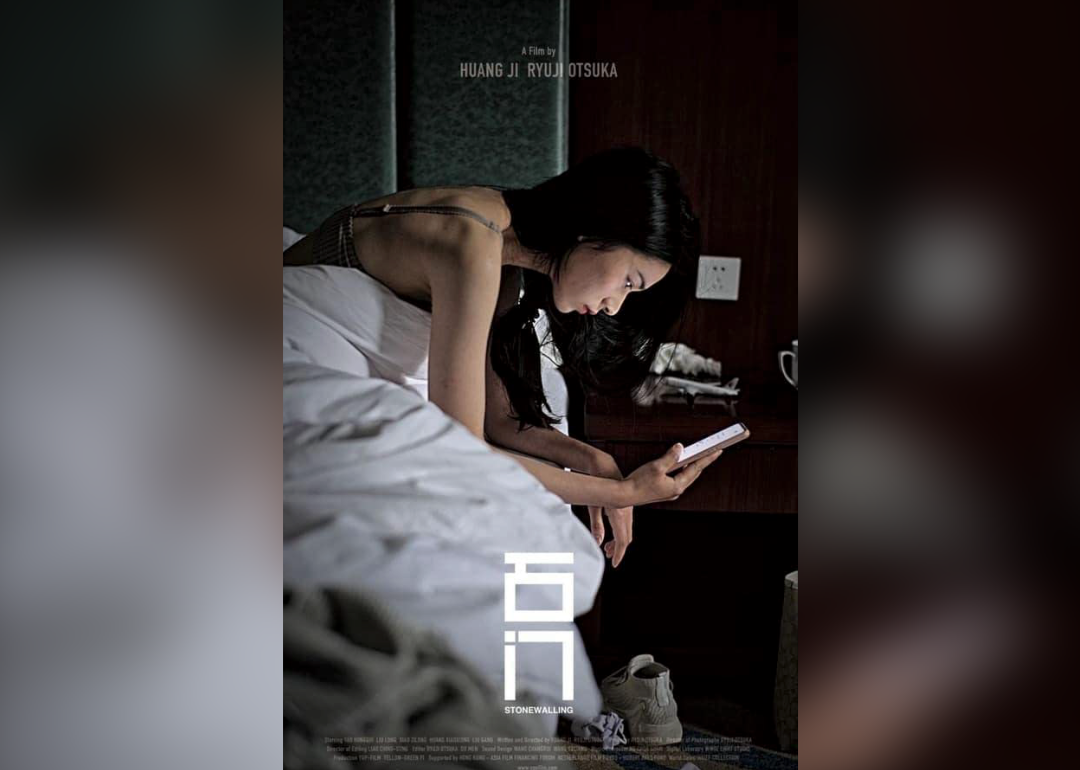 Yellow-Green Pi
#13. Stonewalling
- Directors: Huang Ji, Ryûji Otsuka
- Metascore: 84
- Runtime: 148 minutes
"Stonewalling" is a look at contemporary China and the resources available to the younger generation told through the lens of a young woman's surprise pregnancy and the complications that arise from it. Directed by married duo Ryûji Otsuka and Huang Ji, the film is lauded for its elegant use of cinematography to thematically paint the portrait of a woman teetering on the edge.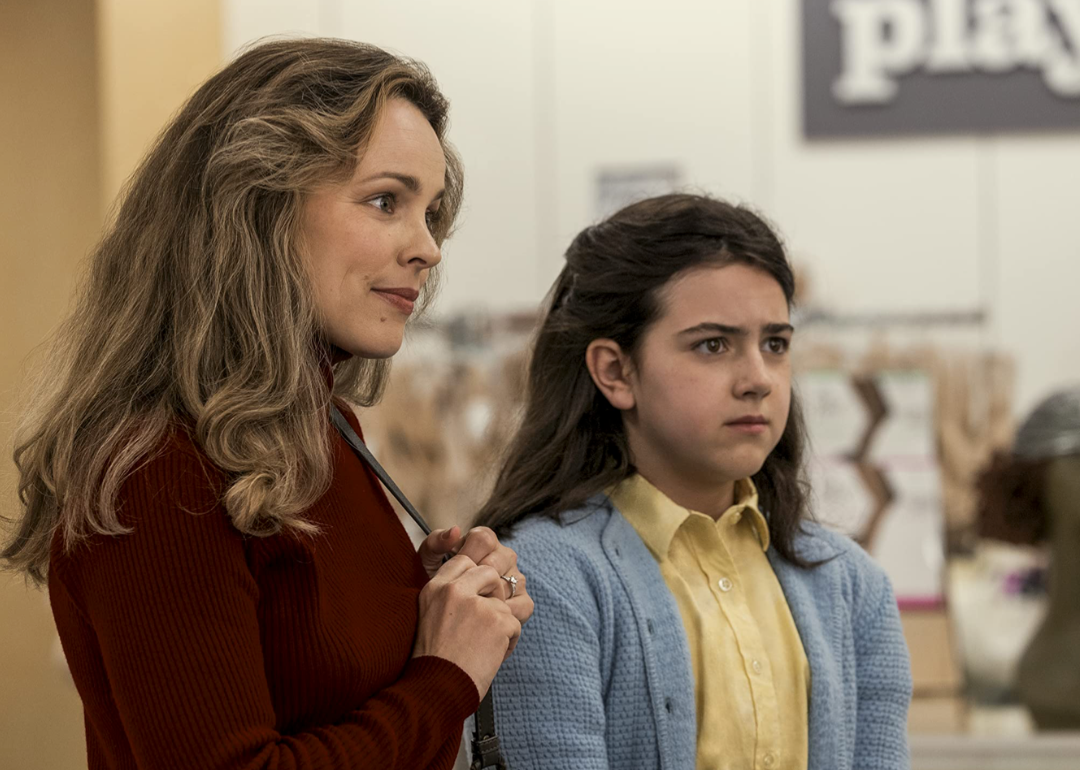 Lionsgate
#12. Are You There God? It's Me, Margaret.
- Director: Kelly Fremon Craig
- Metascore: 84
- Runtime: 106 minutes
This movie adaptation of the classic young adult novel has been long awaited. Set in 1970, when the book was published, the movie features Abby Ryder Fortson, who takes on the role of Margaret; Rachel McAdams, who plays Margaret's mother, Barbara Simon; and Kathy Bates as the grandmother. By setting the film in the original time period, the makers resisted updating the material; their restraint was lauded by NPR's Linda Holmes, who wrote, "Committing to the book's original moment doesn't make the film feel dated; it makes it feel lived-in by all of its characters."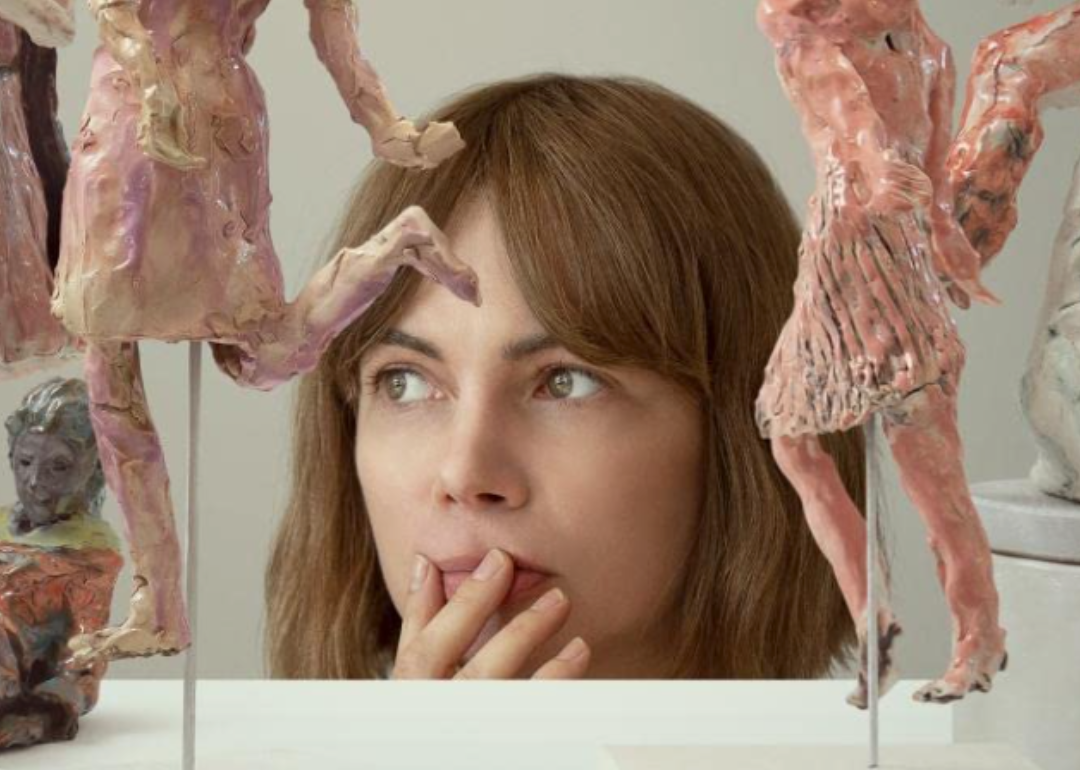 A24
#11. Showing Up
- Director: Kelly Reichardt
- Metascore: 84
- Runtime: 107 minutes
"Showing Up" sees director Kelly Reichardt reunite with Oscar-nominated actor Michelle Williams, whose previous collaboration includes 2008's "Wendy and Lucy," for this low-stakes, offbeat comedy. Williams plays Lizzy, an artist prepping for the opening of her new art show in a week. This film strays away from a typical Hollywood film structure, instead serving as a collection of realistic moments strung together with a subplot about Lizzy (unwillingly at first) nursing an injured bird back to health. "Showing Up" explores the distinction between life and creating and whether that distinction exists at all.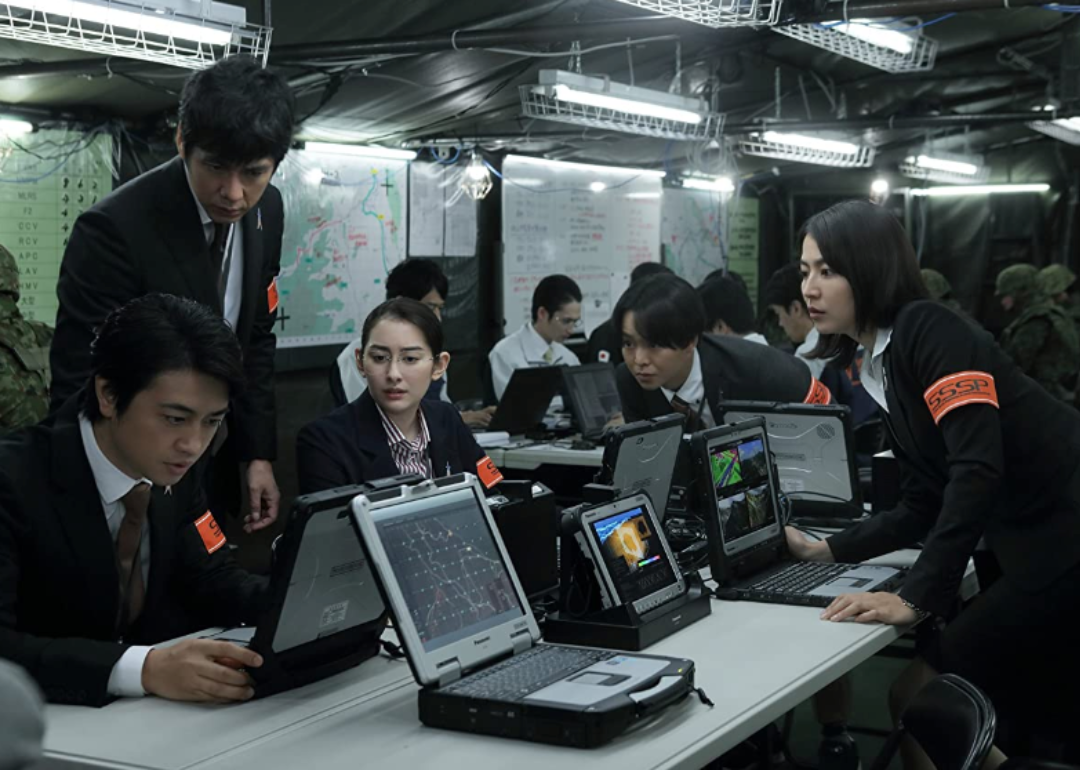 Tsuburaya Productions
#10. Shin Ultraman
- Director: Shinji Higuchi
- Metascore: 85
- Runtime: 118 minutes
"Shin Ultraman," a reboot of the hit 1960s Japanese children's show, became one of the highest-grossing Japanese films of 2022 but was only released in U.S. theatres for two days in January 2023. "Ultraman" is a classic superhero film with "creature design and fight scenes [that] hit a glorious retro-modern sweet spot," according to Variety.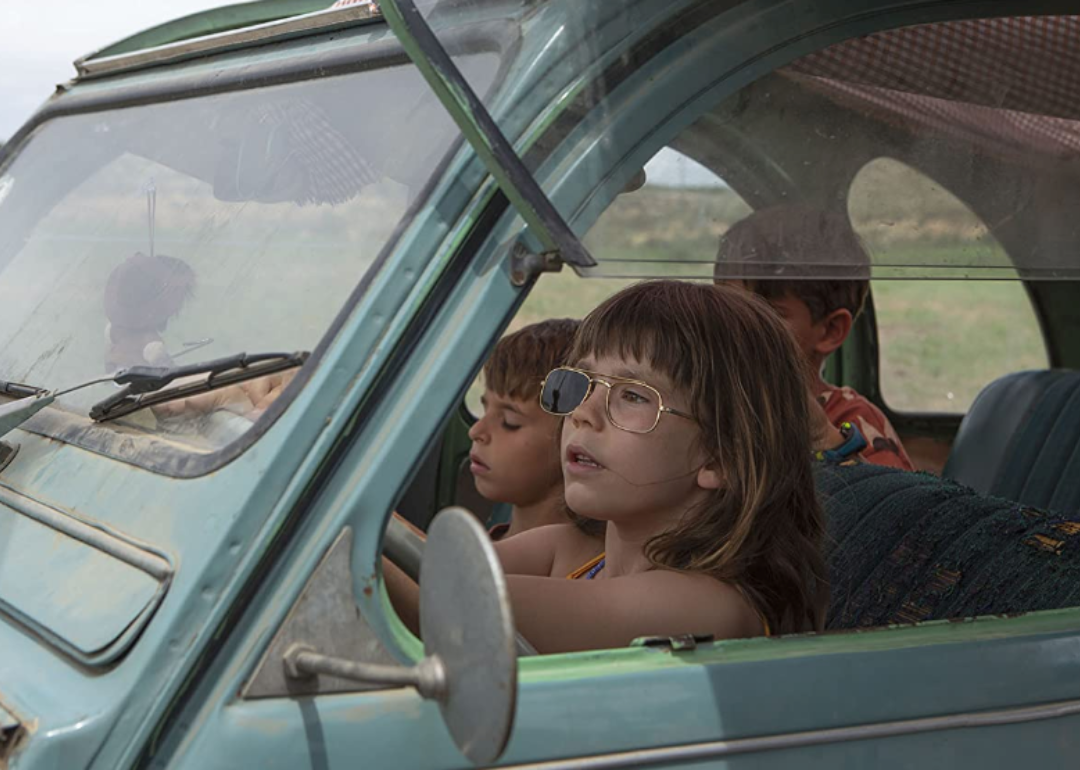 Avalon
#9. Alcarràs
- Directors: Carla Simón, Sonia Castelo
- Metascore: 85
- Runtime: 120 minutes
Director Carla Simón took a big risk casting "Alcarràs" entirely with debut actors, but the risk paid off with rich on-screen chemistry. This story follows a family of Spanish peach farmers whose livelihood is threatened by local modernization. The film received critical acclaim before its January 2023 U.S. opening, including Best Film at the 2022 Berlin International Film Festival and International Screenplay at the 2023 Palm Springs International Film Festival.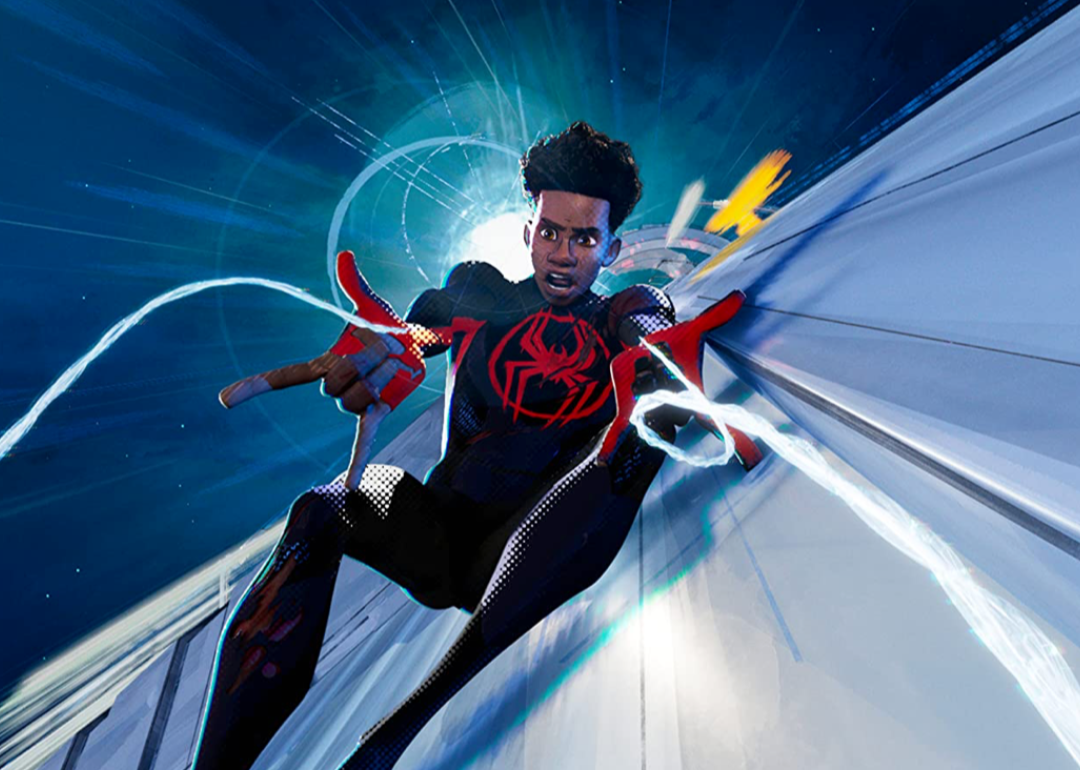 Sony Pictures Entertainment
#8. Spider-Man: Across the Spider-Verse
- Directors: Joaquim Dos Santos, Kemp Powers, Justin K. Thompson
- Metascore: 86
- Runtime: 140 minutes
In this highly anticipated animated sequel featuring Miles Morales as Spider-Man, we catch up with Miles about 16 months after where the first film left off. The young superhero is getting used to being a Spider-Man. He meets a scientist whose body was affected by the Alchemex super-collider, and the events that follow allow Miles to travel across the Spider-Verse to connect with Gwen Stacy, Spider-Woman in the Earth-65 version of the universe, as well as a host of other Spider-People.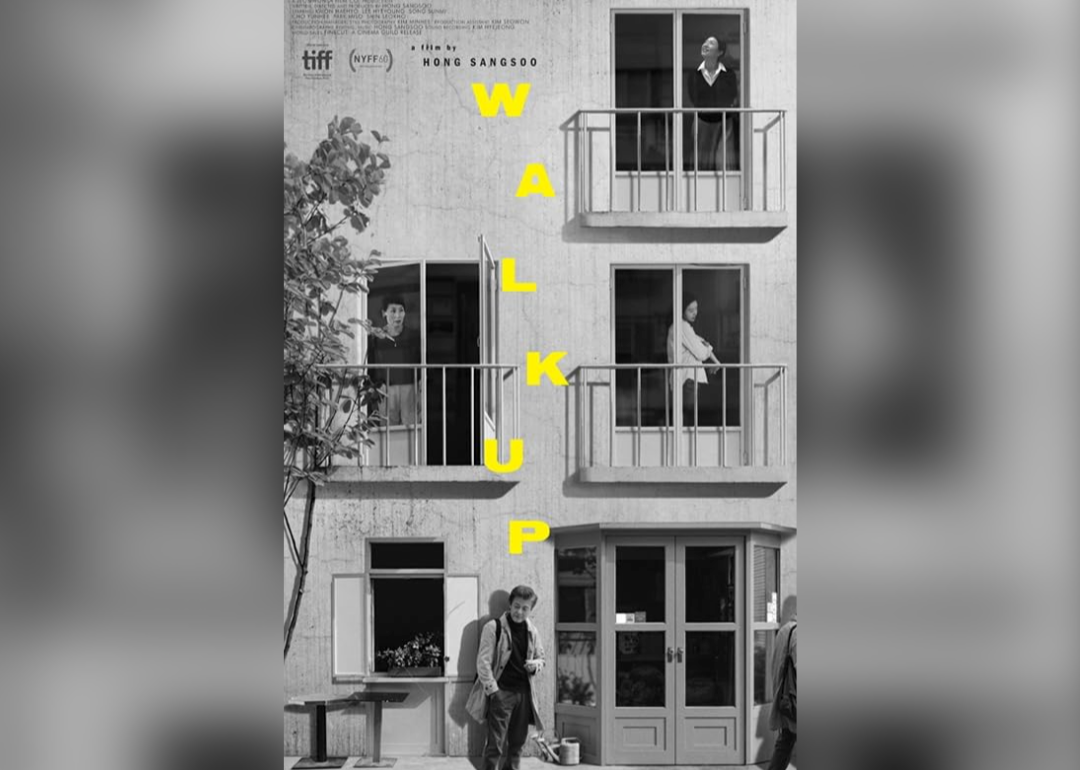 Jeonwonsa Film
#7. Walk Up
- Director: Hong Sang-soo
- Metascore: 86
- Runtime: 97 minutes
Described as "a triptych of tales set in a three-floor walk-up" by the Los Angeles Times, Hong Sang-soo's newest film tracks a moderately successful Korean filmmaker named Byung-soo and his various interactions in the walk-up. At first, he visits the building with his daughter, who wants to learn interior design from the building's owner; however, audiences jump to an unspecified amount of time later, when Byung-soo is now a tenant experiencing career lows. Finally, Byung-Soo moves into the top-floor apartment and strikes up a new romantic relationship. Hong's direction emphasizes the quieter moments, focusing on the meaning found in the mundane in this beautiful story of a singular life.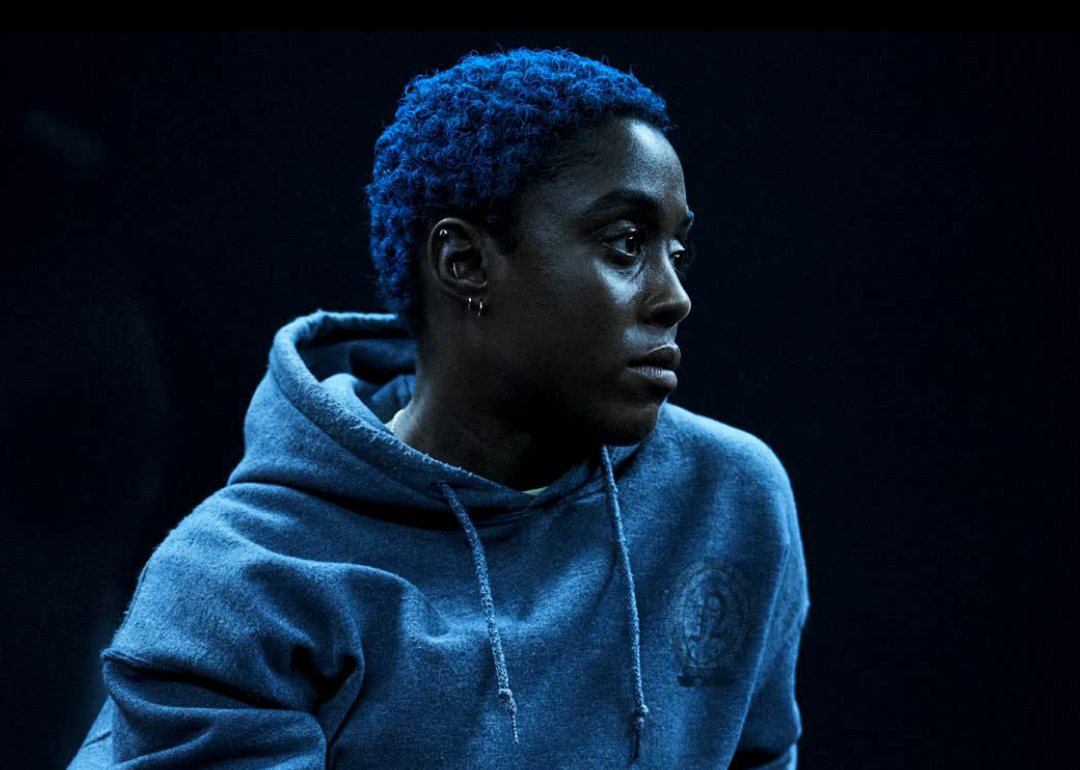 BBC Films
#6. Ear for Eye
- Director: debbie tucker green
- Metascore: 88
- Runtime: 88 minutes
In this British film based on debbie tucker green's acclaimed 2018 play, the characters talk about privilege, police violence, and family values. Variety called it an "abrasive, exhilarating film" where tucker green aims to show the world she sees it whether others agree or not. Lashana Lynch stars in this adaptation, delivering a powerful performance in the second act as a college student arguing with a white professor about gun culture and school shootings.
ArKtype
#5. 32 Sounds
- Director: Sam Green
- Metascore: 88
- Runtime: 95 minutes
"32 Sounds" is an immersive documentary exploring how sounds shape our experience of time and perception of the world. From research on how you can record sound in three dimensions to a Foley artist who makes fake sounds for movies, Academy Award-nominated filmmaker Sam Green "forces you to rethink something the majority of us take for granted on a daily basis," Rolling Stone wrote of the film.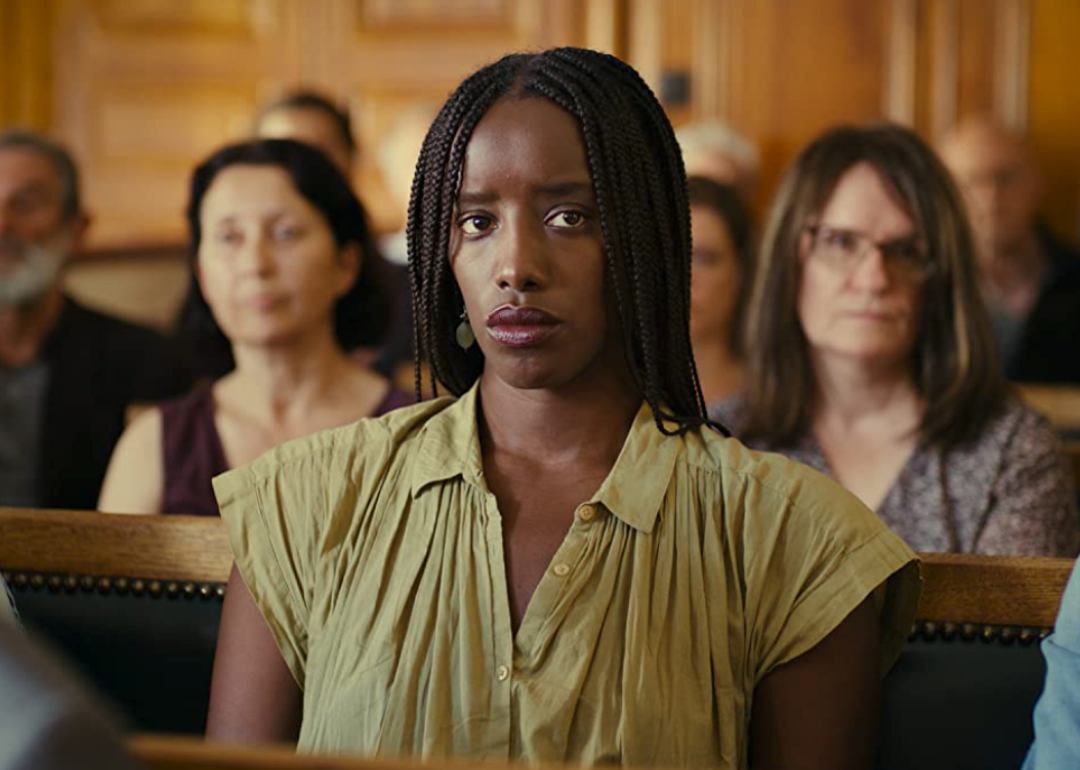 Srab Films
#4. Saint Omer
- Director: Alice Diop
- Metascore: 91
- Runtime: 122 minutes
"Saint Omer" won the Best Foreign Language Film award at the 2023 Palm Springs International Film Festival. This French drama was inspired by the real-life case of a mother who left her 15-month-old daughter on the beach to drown in November 2013, a trial that screenwriter and director Alice Diop watched unfold firsthand. In a four-star review for The Guardian, critic Wendy Ide wrote: "Diop deftly depicts the two women as distorted mirror images of each other: Rama recognizes something in Laurence even as she abhors her crime."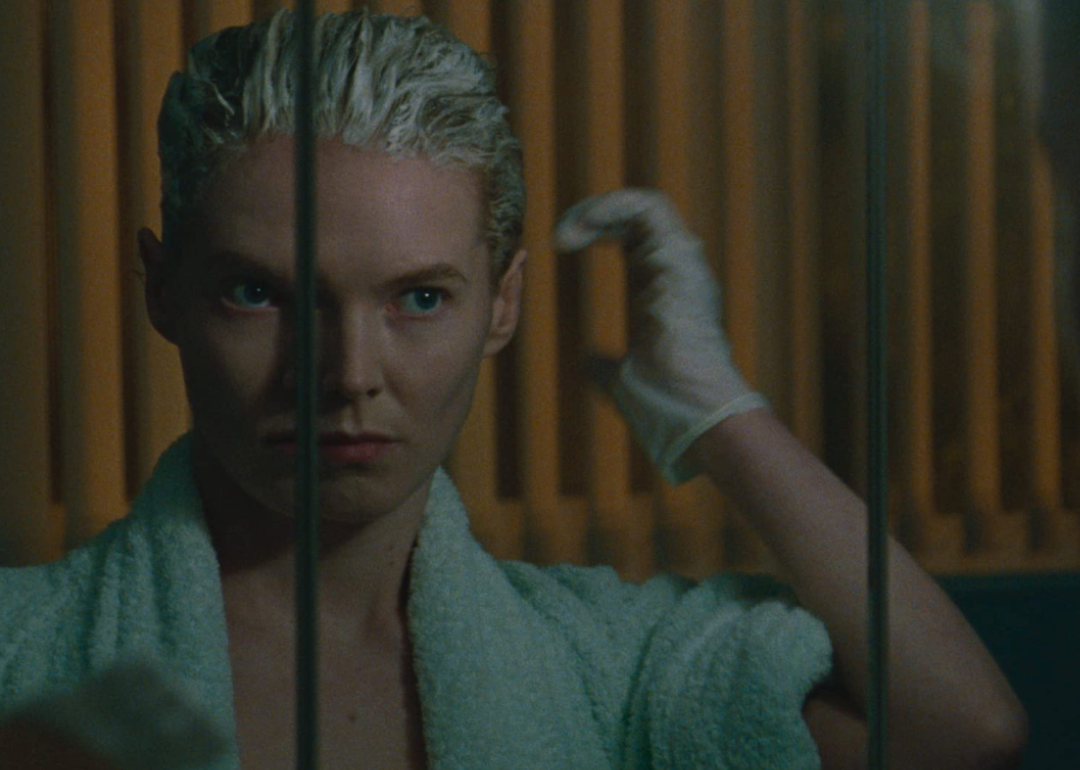 BBC Films
#3. Blue Jean
- Director: Georgia Oakley
- Metascore: 91
- Runtime: 97 minutes
Set in conservative England in the late 1980s, the main character, Jean (Rose McEwen), is forced to live a double life as a proposed law stigmatizes the LGBTQ+ community. A physical education teacher in a secondary school in Newcastle, Jean is reclusive at work and goes to gay bars with her friends and girlfriend after hours. These topics are still relevant today, and the film "crisply evokes that climate of politically propagated homophobia without preserving it in amber: It effectively puts the past in tacit dialogue with the present," Guy Lodge wrote in a review for Variety.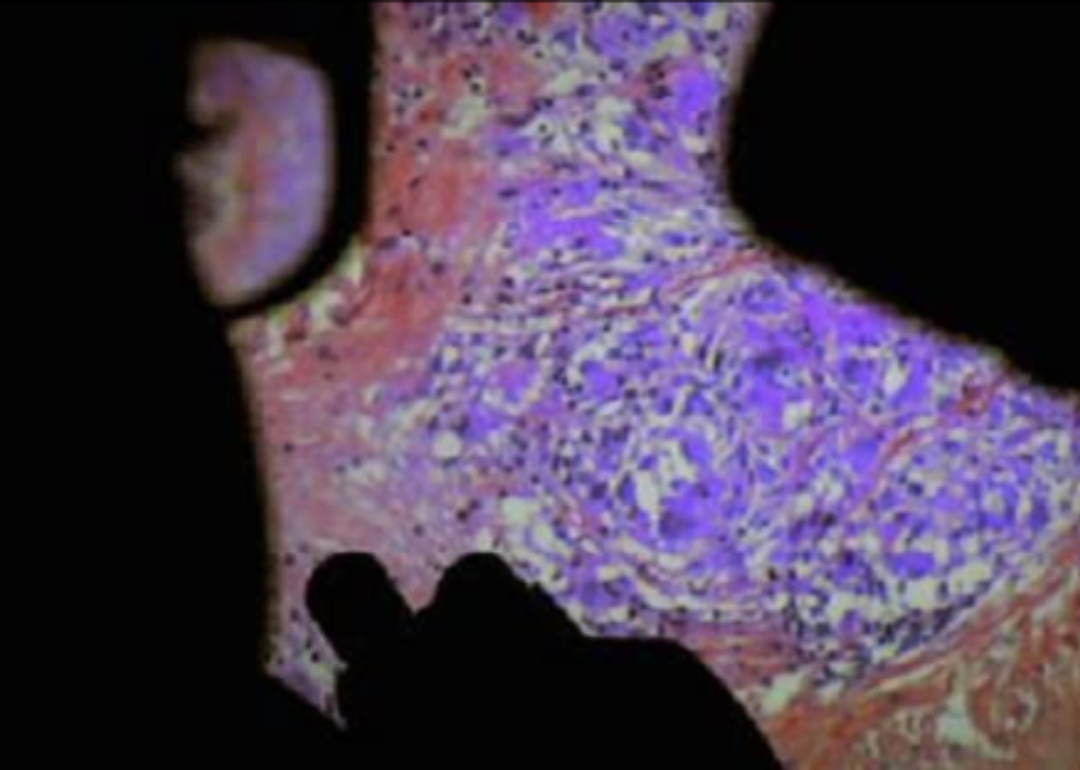 Norte Productions
#2. De Humani Corporis Fabrica
- Directors: Lucien Castaing-Taylor, Verena Paravel
- Metascore: 91
- Runtime: 115 minutes
This documentary is not for the faint of heart, as "De humani corporis fabrica" ("On the Fabric of the Human Body" in English) provides an unflinching glimpse into the lives of surgeons, or more specifically, their eyes, while performing surgery.
Without typical documentary traits like narration and interviews, this film simply asks audiences to observe how the human body is explored and to confront the humanity of those who explore it.
Lucien Castaing-Taylor and Verena Paravel have made several successful documentaries before, including 2012's "Leviathan." They were trained in Harvard's Sensory Ethnography Lab, which "promotes innovative combinations of aesthetics and ethnography," as evidenced in "De humani corporis fabrica."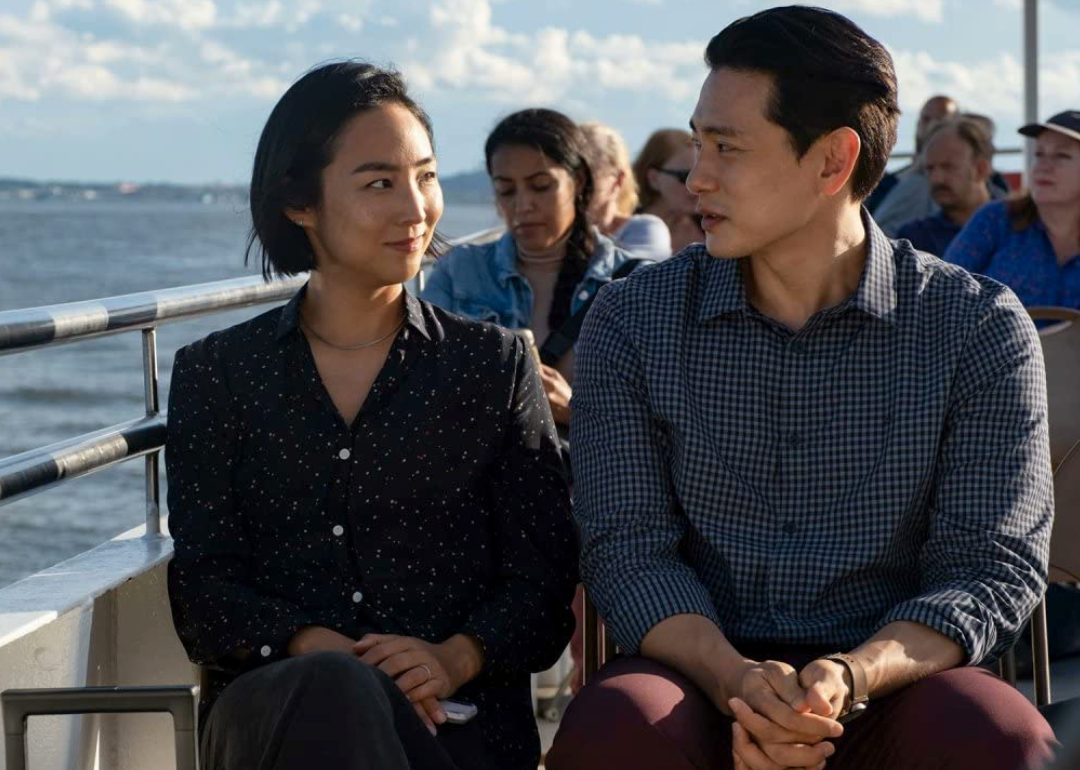 A24
#1. Past Lives
- Director: Celine Song
- Metascore: 95
- Runtime: 106 minutes
Celine Song's semi-autobiographical debut, "Past Lives," takes us back in time and across an ocean. Greta Lee is Nora, whose past life in Korea comes back in the form of her childhood sweetheart, Hae Sung, played by Korean actor Teo Yoo. Between New York City and Seoul, we see Nora at various stages of her life and how her relationship with Hae Sung changed over the years.
Nora also has a husband, a white man, who supports the person Nora has become in New York. Song expertly plays with the audience's expectations as they learn more about the characters and what they mean to each other.
Additional writing by Olivia Monahan, Sofia Voss, and Chia-Yi Hou. Data reporting by Lucas Hicks. Story editing by Carren Jao. Copy editing by Paris Close.