The impact of the COVID-19 pandemic on schools and learning has been detrimental and long-lasting. School closures, inconsistent learning environments, and economic instability have contributed to unfinished learning and a broader negative impact on students' mental and emotional health.
Students who live in high-poverty areas or attend schools lacking resources have suffered the most from these conditions. Concurrently, racial and socioeconomic achievement gaps have widened considerably. As the impact of those difficult school years continues to unravel, schools face severe staff shortages along with continued learning and achievement loss.
Throughout these challenging circumstances, many parents and students began looking at individualized instruction to help bridge the learning gap. Enter tutors. Tutors work with students across a variety of settings and environments. It can be one-on-one or in small groups in various environments, from within the home to school to local libraries and rec centers.
Tutors are as diverse as the students they serve; they can work with students learning English or various school subjects, target specific academic skills, and even help with standardized test prep. Learners are often K-12 students, but some tutors specialize in working with adults seeking academic skills or support.
As demand for individualized learning support grows, many are considering tutoring as a side hustle or a full-time business. So what does it take to be successful and competitive in the tutoring market?
HeyTutor outlined essential skills for working as a tutor and what kind of salaries tutors can expect, citing data from O*Net and the Bureau of Labor Statistics.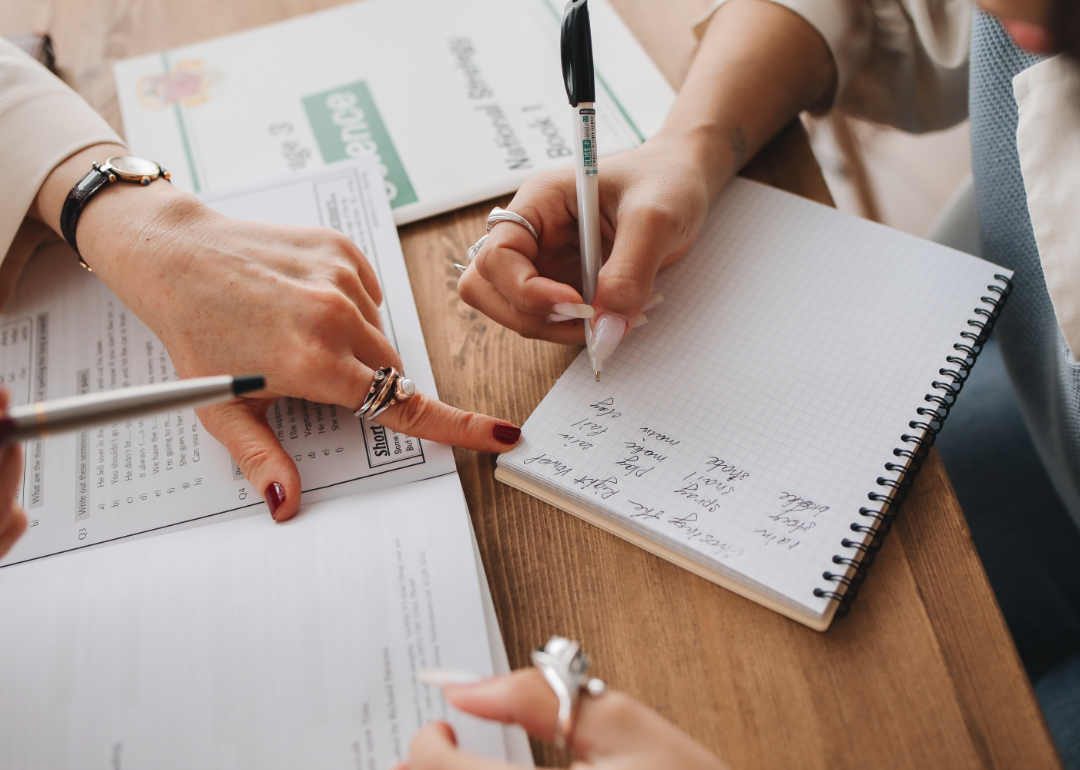 Canva
Skills
Leading an individual or small group of students to a specific goal requires hard and soft skills. First, tutors need to have an understanding of how people learn. People of all ages and backgrounds take in information differently, and developing quality and meaningful instruction requires a working knowledge of multiple effective learning strategies.
Tutors need to be proficient communicators, able to speak clearly and effectively, and deliver content in a way that is accessible to learners. First and foremost, tutors must build positive relationships with their tutees. Then, they employ the learning strategies that best suit each learner, utilizing the most effective methods for learning new subjects or gaining strength in established subjects.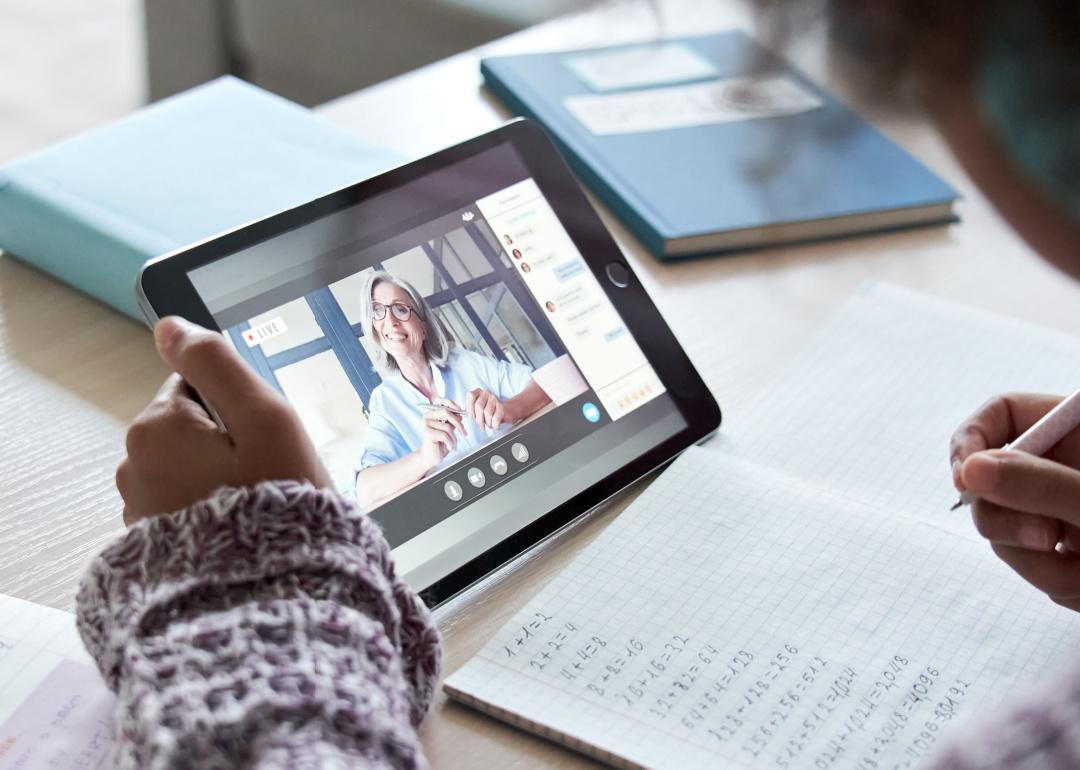 Ground Picture // Shutterstock
Knowledge and abilities
Tutors must be knowledgeable about principles and methods for curriculum design, instructional design, and measuring outcomes for learners. These are all vital elements for successful lesson delivery. This element is crucial because students who engage a tutor do so to correct a deficiency or boost their confidence in some subject; a disorganized, ill-prepared tutor can cause further problems in their learning.
Tutors also need to be proficient speakers and listeners. To spark curiosity, motivate, and advance learning, tutors must be clear and engaging speakers. To accurately respond to learners' needs as their lessons progress, tutors must also be excellent active listeners. Tutors must be practiced and proficient at using listening and oral response as informal assessments to move the lesson in a direction that best serves the learners.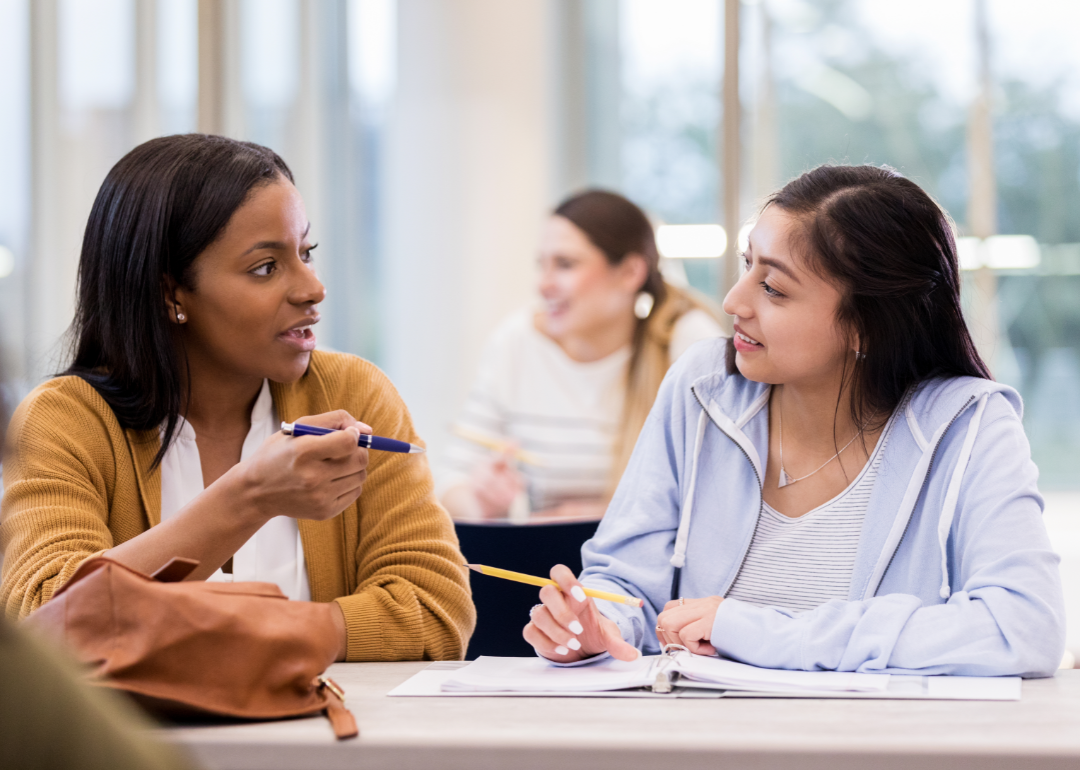 Canva
Work style
Tutoring is a job predicated on the power of social connection. Thus, the work environment for tutors suits people who are empathetic, dependable, and personable. Tutoring requires building positive, genuine relationships with learners and leading them to a goal with sincere regard for their progress.
Learners benefit from tutors who show up consistently, treat them honestly and kindly, and genuinely want to be there. In this way, trust is built, and students view the tutor as someone with integrity. The heart of every tutoring session is the connection between the tutor and the learner, and the tutor should be excited to understand people's unique needs and help them improve.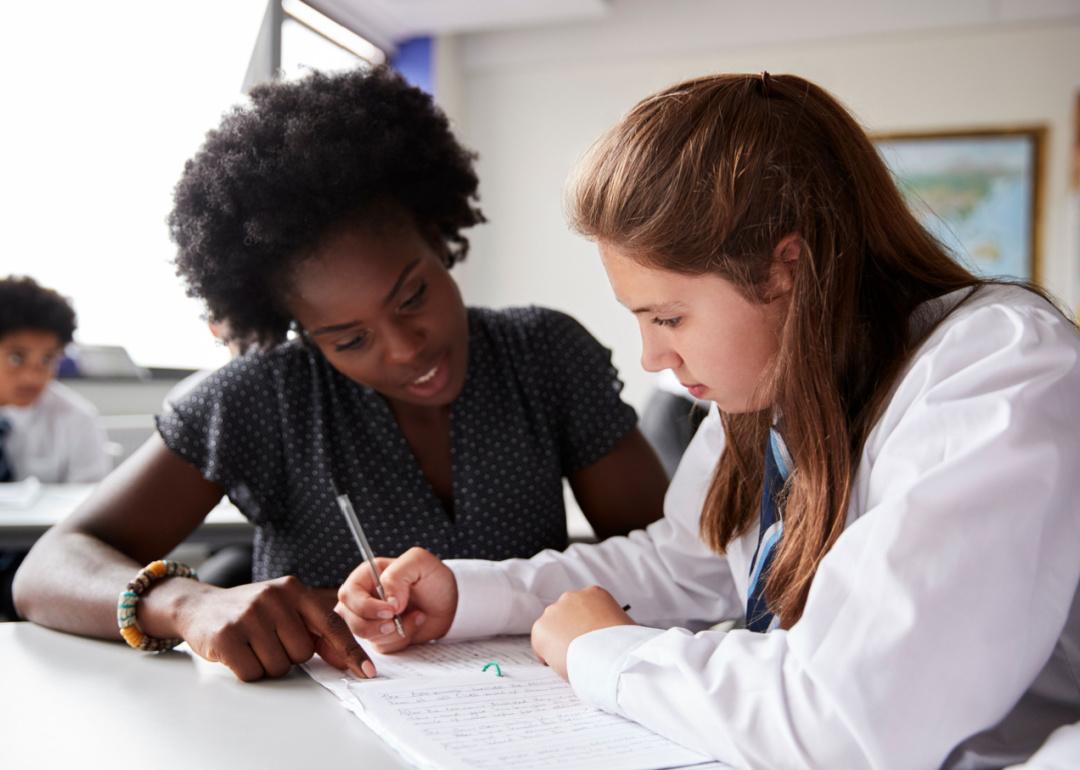 Monkey Business Images // Shutterstock
Salary
- Employment: 174,980
- Average hourly wage: $21.55
- 50% of workers earn less than $17.63 per hour
- 10% of workers earn more than $35.29 per hour
Tutoring compensation varies widely by region, subject, and experience. Like any freelancing gig, the key to earning competitive rates as a tutor is to find and cultivate a client base. Many companies offer online tutoring services, and some allow tutors to set their own rates. Many of these platforms will take a cut from 10% to 30%. Some tutors also partner with universities or schools to find clients.
As the field of education continues to shift, tutoring is projected to grow much faster than other employment categories (11% by 2031) as teachers and learning institutions consider the benefits of individualized learning experiences.
Data reporting by Emma Rubin. Story editing by Brian Budzynski. Copy editing by Kristen Wegrzyn.
This story originally appeared on HeyTutor and was produced and distributed in partnership with Stacker Studio.