By working together, we've all helped to "flatten the curve" of the novel coronavirus. Thanks to everyone's heroic efforts, the province is allowing more businesses to re-open in mid-May.
In order for our economy to recover, local businesses need our support.
As we slowly adapt to a new normal, businesses are updating their current policies and procedures to keep both staff and visitors safe while finding new ways to provide the same great services we all know and miss.
Now, the list you've been waiting for—here are some of the local businesses that are ready to safely welcome you back, to the Tri-City region:
Newport Village- 207-276 Newport Drive, Port Moody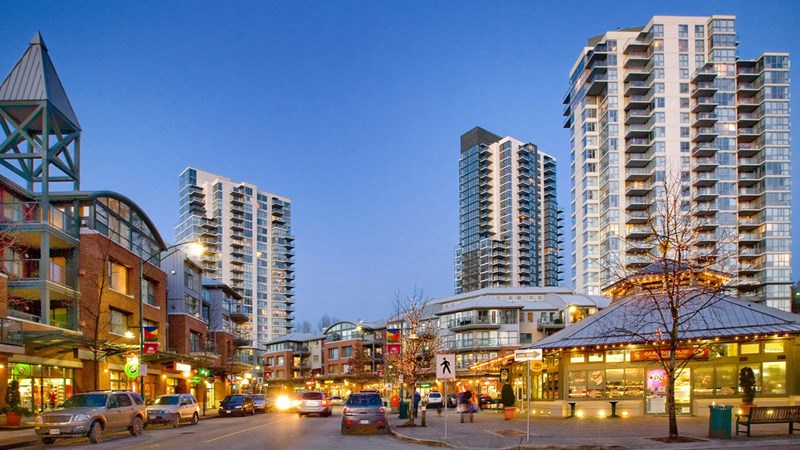 Modelled after a European town centre, this diverse collection of 50+ stores, restaurants and services provides lots of outdoor space to safely practice physical distancing while shopping, dining or taking care of business. Located in the heart of Port Moody, there's plenty of free parking and it's just a 10-minute walk from the nearest SkyTrain Station. Now is also the perfect time to buy a gift certificate to thank all those special people who have enhanced your life over the past few months. There's lots of life in the village! Support your local small business. Start exploring all the unique stores and shops here.
Fylo Pets (A+ Pet Foods)– 142-1960 Como Lake Ave, Coquitlam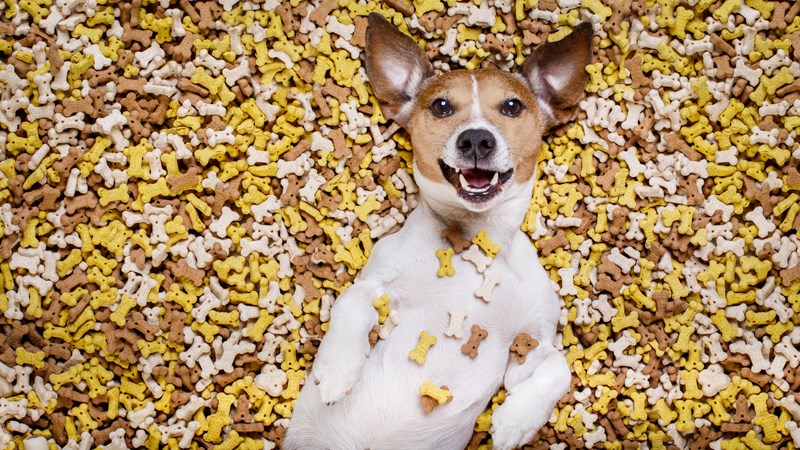 What would you have done without the companionship of your furry family or winged visitors? Never has it been so easy to make sure they're as happy as you are. This neighbourhood pet shop service offers a full range of quality pet foods, treats, bedding, health and wellness supplies and all the accessories you'll need for your next outing. Better yet, if you feel more comfortable staying at home, Fylo offers free delivery — with no minimum order — anywhere in Coquitlam, Port Coquitlam and Port Moody. If you order before 3 p.m., they'll make sure you get your order the same day.
M & M Food Market– 204-3025 Lougheed Hwy., Coquitlam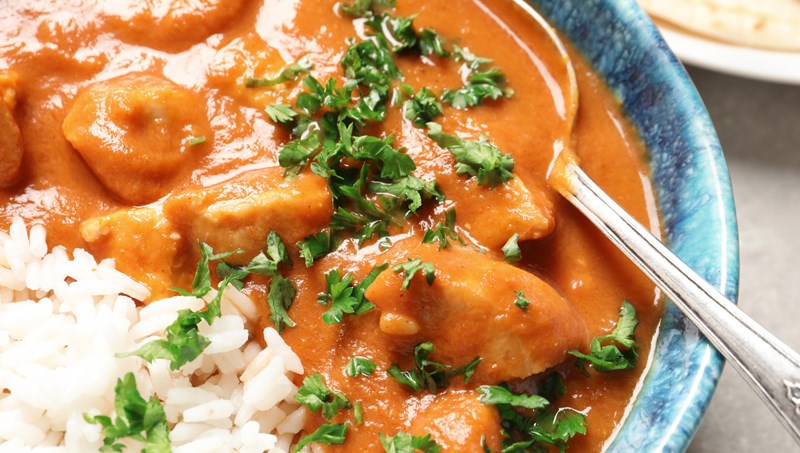 With most family members working or studying from home, cooking three meals a day has probably been taxing your culinary creativity. No worries. It's so easy arrange curbside pickup of a wide array of delicious, nutritious meals and binge-worthy desserts. If even thinking about what to cook is too much, relax. The easy-to-navigate website offers lots of meal planning and last-minute ideas that are perfect for any occasion. Just click here to find the location near you. Dinner's ready!
Olive the Best– 259a Newport Drive, Port Moody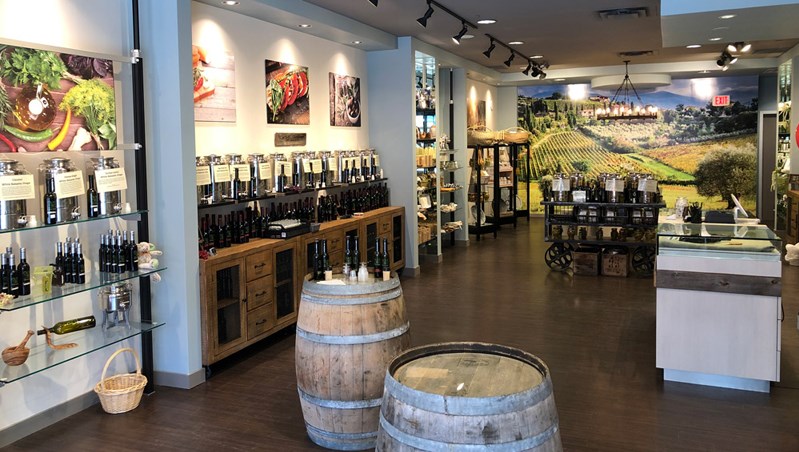 Has all this time at home awakened your inner Barefoot Contessa or Jamie Oliver? Discover how the highest quality extra virgin olive oils and traditional balsamic vinegars can instantly enhance your repertoire. The store is open for curbside or in-store pick-up Tuesdays through Saturdays from 11 a.m. to 5 p.m. There's even free delivery within B.C. on orders of $20 or more and Canada-wide on orders of $60 or more—bonus! If it's an in-person local delivery, you'll get a phone call ahead of time to let you know when the order will be placed on your doorstep. Browse the delectable selection of specialty oils, vinegars, gourmet foods, olive tea, beauty products and gifts, online, in-store, or call and ask—604-492-0898.
Dinakis Mediterranean Grill– 2020 Oxford Connector, Port Coquitlam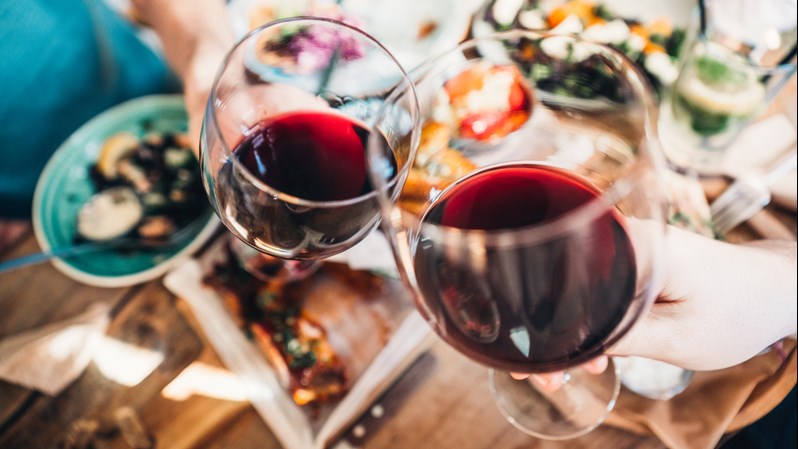 Going out for lunch or dinner used to be such a treat! It still is, only now the treat is delivered to your door. Brother and sister duo Sahadat and Samira bring the delicious flavours of the Mediterranean right to your dining room table. Go online to choose from their delectable selection of signature Greek, Italian and North American dishes such as souvlaki, prawn fettucine and mouth-watering ribs. (If you haven't tried their Dinakis French fries tossed with feta cheese, diced tomatoes and oregano-infused olive oil, your tastebuds are in for a treat.) Once you've decided, call 604-472-3333 to order, or find look for Dinakis Grill through a delivery app—they're on most.
John B Pub– 1000 Austin Ave, Coquitlam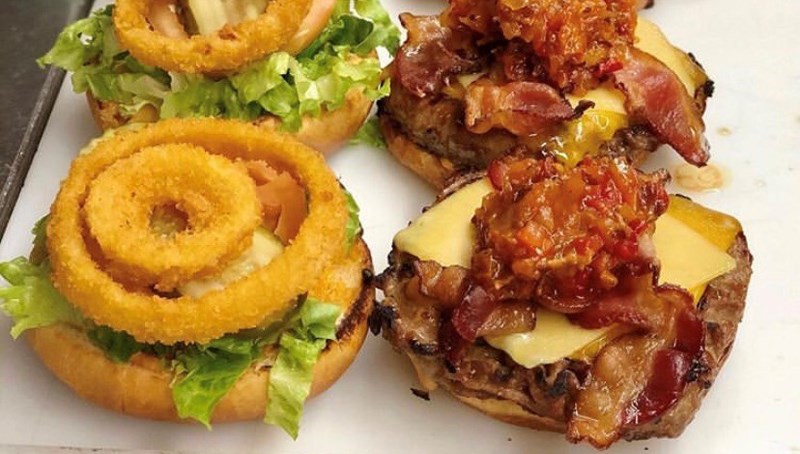 You've joined the sourdough bread craze. Your kitchen is getting a workout, even if you aren't. And familiarity has bred boredom with your favourite fast food joints. How about this for lunch or dinner: mac 'n' cheese with roasted red pepper tomato sauce; crispy Baja fish tacos; a charbroiled Austin Heights burger with panko onion rings; hickory smoked St. Louis ribs; or, if you want to be virtuous after two months of not-your-finest diet moments—how about a make-your-mother-happy beets and green salad? Gotcha! Order your John B favourites at 604-931-5115 and pick them up at the John B Liquor Store. The store is open seven days a week from noon to 8 p.m. Kill two birds with one stone by stocking up on a selection of the finest local beers and wine.
Morrey Nissan of Coquitlam- 2710 Lougheed Hwy., Port Coquitlam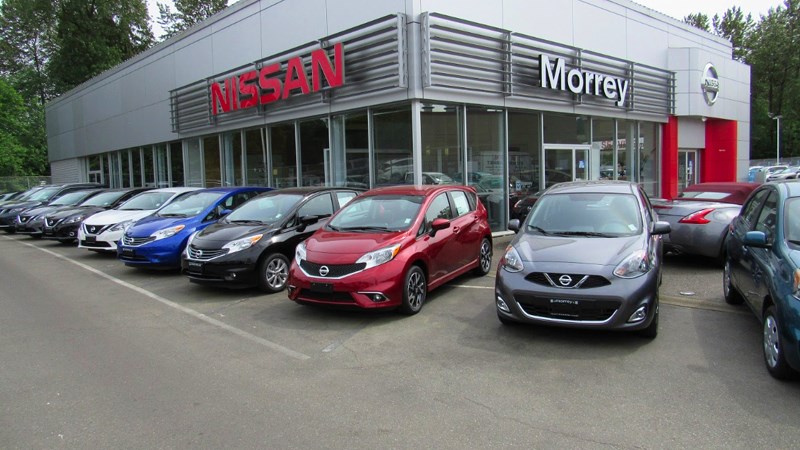 Many people are looking forward to returning to work life with their colleagues, as well as being able to venture farther than their backyard or neighbourhood park. Morrey Nissan of Coquitlam has the vehicle to get you ready for those new and old adventures. From new Nissan vehicles to pre-owned vehicles from various brands and certified pre-owned Nissan vehicles, you can find everything you need at this family-owned dealership. Its service department's well-trained staff can handle all your after-sale needs and make sure your Nissan stays on the road for a long time. Give them a call: 604-676-6986
Downtown POCO BIA– E-2232 McAllister Ave, Port Coquitlam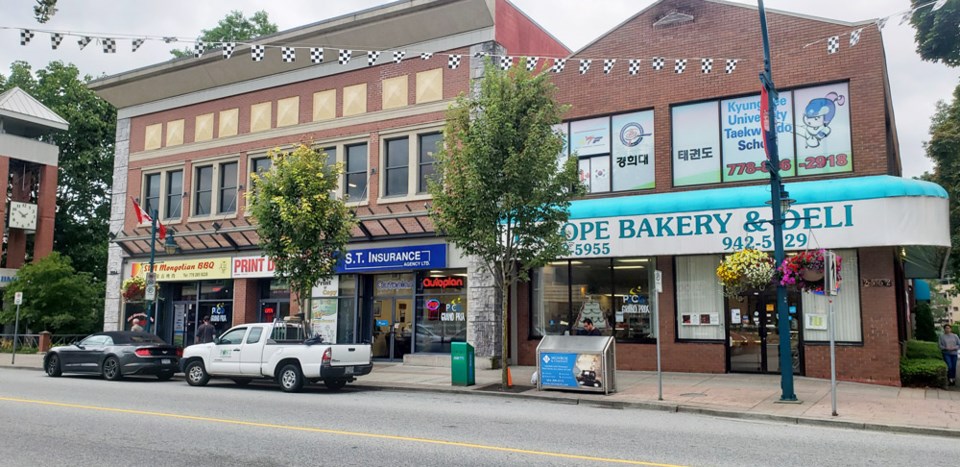 As you stroll through the heart of Port Coquitlam, you will come across a family-friendly and welcoming zone of stores that are mixed in with many different restaurants and services. A vibrant hub for arts, culture and festivals—the heart of downtown is nestled between tree-lined streets with a city square that has plenty of history. Grab a coffee, shop local and experience the heart of PoCo! Check out the business directory for a list of all the different services and places to shop and dine.