At 12, Kiefer O'Reilly is already a veteran on film sets.
In fact, the young actor is so busy he has had to change his school from Como Lake middle to Encompass, a School District 43 program that offers students flexibility to meet their extracurricular needs.
He has long days on set, his mother Michelle Meyers said, and lots of auditions. And he misses out on many birthday parties and special events.
But the workload and absences don't seem to faze O'Reilly as he's anxious to make a name for himself and take opportunities offered in Hollywood North.
The Grade 7 student has a long list of credits in television series and voice work, dating back six years when he was cast in When Calls the Heart, a Hallmark Channel movie.
Two years later, he got the role of Jonas in DC's Legends of Tomorrow. That series is one of O'Reilly's favourites. "So many explosions," he said during a phone interview yesterday (Thursday).
But he has also handled serious roles, such as playing Burke Ramsey in the LifeTime Movie Who Killed JonBenét?, a revisit of the unsolved murder of six-year-old JonBenét Ramsey in Colorado.
A year later, O'Reilly took on another heavy role for Lifetime in I Am Elizabeth Smart, in which Smart relived her abduction from her Salt Lake City home.
There have been appearances in other Hallmark movies and short films, too, and, of course, encounters with celebrities on set such as Christopher Plummer.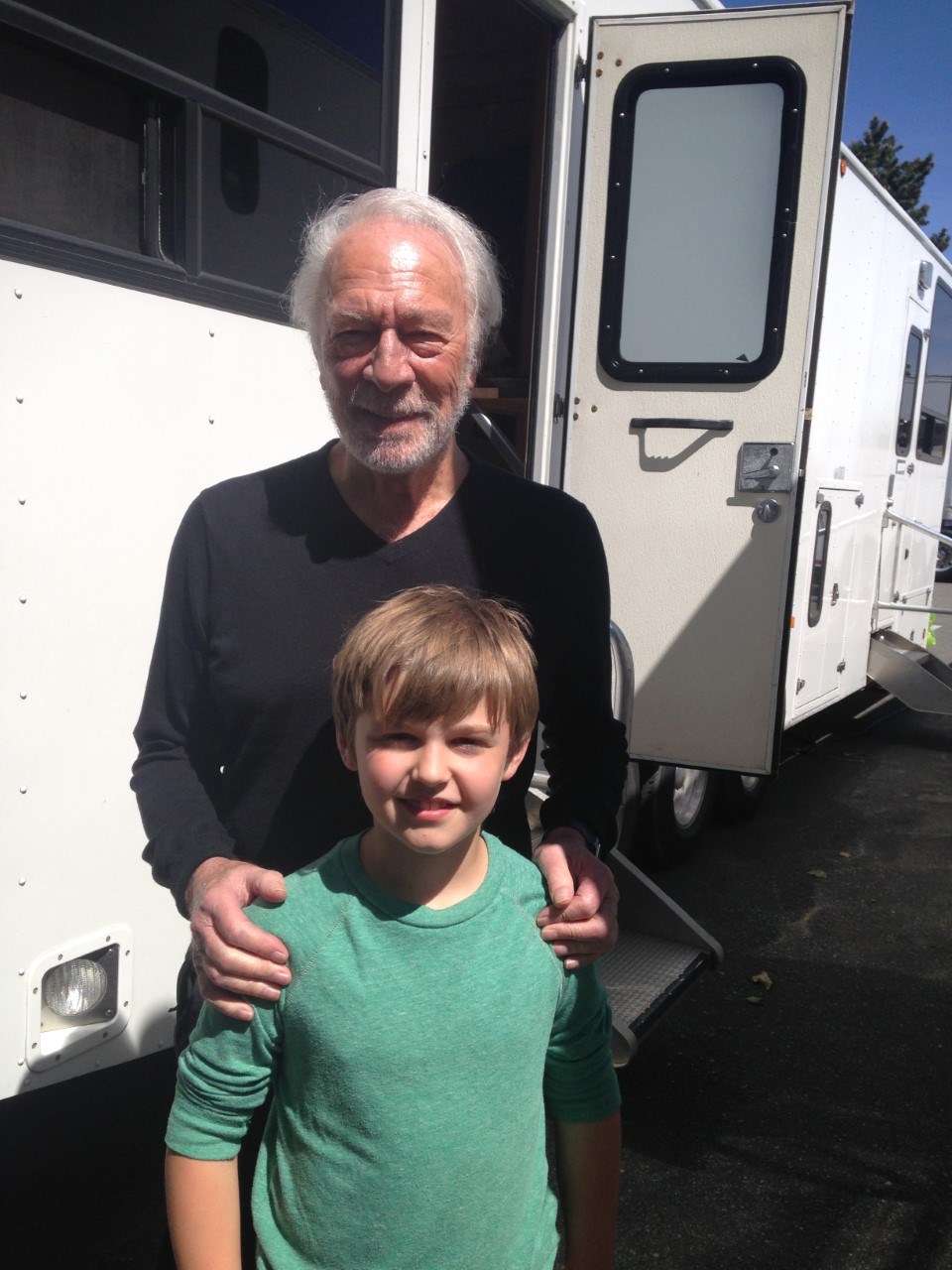 Kiefer with Christopher Plummer. PHOTO SUBMITTED
A few have taken the time to speak with O'Reilly about his burgeoning career.
While filming JonBenét, Michel Gill (who played the father, John Ramsey) gave O'Reilly a tip: People-watch — it will give your characters more depth.
The Coquitlam resident acknowledged that meeting famous actors and attending premieres are "things that most 12-year-old kids don't get to do."
But, with the amount of filming taking place in B.C., he's in good company.
O'Reilly often competes for parts against Dean Petriw, another actor from Coquitlam who's in the feature flick Sonic the Hedgehog, which was released last month.
Last year, the pair worked for the first time together on the TV mystery Home Before Dark, scheduled to come out April 3 on Apple TV+. Both are cast for nine episodes: O'Reilly as Richie and Petriw as Young Matt.
"I've known Kiefer for years from the acting community," Petriw said. "It was terrific to finally work together and help create something really special."
As for his next show to come out, O'Reilly is tight-lipped about the project but the Coquitlam Chiefs hockey player said it's his biggest production to date.
He also has top-notch management backing him: the Abrams Artists Agency in Los Angeles and, in Vancouver, Premiere Talent Management.
Asked what it's like to be child actor these days, O'Reilly doesn't miss a beat. "It's the same as for adult stars: At the end of the day, it's just work."
And after Grade 12? "My mom says I still have to go to university but I want to stay with acting for as long as I can. It's going to be a fun ride."