When musician-actor Merideth Kaye Clark grew up in Kansas City, Mo., her parents often spun albums from the folk artists popular at the time: Carole King, James Taylor and Joni Mitchell.
Clark remembers being particularly drawn to Mitchell's melodies and the simplicity of her guitar playing but, by college, when Clark revisited the tunes, her love for the Canadian icon grew deeper as she delved into her poetry and "understood the depth of her genius," she said. "It was almost like she was singing directly to me, which I'm sure a lot of people feel the same."
As Clark pursued her musical theatre studies and worked in California, Georgia and New York, Mitchell popped in and out of Clark's life as she read stories about her and listened to her lyrics.
Mitchell's fourth studio album, Blue, from 1971, which features the songs A Case of You and This Flight Tonight and compositions based on her past relationships with Taylor and fellow musician Graham Nash, became a source of inspiration for Clark after she had her first child.
In 2015, Clark opened her show Joni Mitchell's Blue, in Portland, Ore., where she now calls home.
And, later this month, Clark and pianist Mont Chris Hubbard will bring it to the Evergreen Cultural Centre in Coquitlam — the first time it's played in Mitchell's home country of Canada.
Unlike The Circle Game, an Arts Club Theatre Company on Tour production at the Evergreen earlier this month, which reimagined Mitchell's songs with modern takes, Clark will stay true to Blue, singing the songs in order from start (All I Want) to end (The Last Time I Saw Richard).
"I think the art of listening to an entire album is lost," Clark, 40, said, "especially today where you can just download one song at a time. To be in a room, having a collection of songs take you on a journey, is a very special thing. As a fan, it can feel like a whole musical experience."
Still, the 10 tracks on Blue won't be all Clark will cover in her show: She'll also lead a sing-a-long with the audience of some of Mitchell's hits such as Big Yellow Taxi and Help Me, for example.
Clark, who plays the piano, guitar and dulcimer and tells stories in between the tunes, said she tends to get an outpour afterward, with concert-goers recounting how Mitchell's music affected them during a certain time, or a place. "It connects them to emotions and history," Clark said.
Tickets to see Joni Mitchell's Blue on March 29 at the Evergreen Cultural Centre (1205 Pinetree Way, Coquitlam) are available by calling the box office at 604-927-6555 or visiting evergreenculturalcentre.ca. Chamber folk musician Raine Hamilton will share the bill.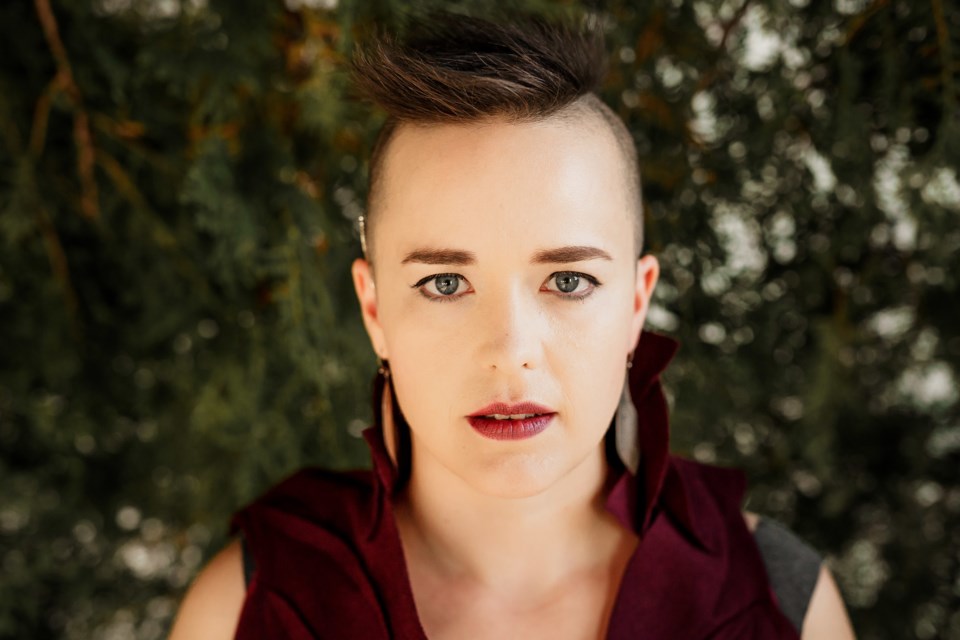 Raine Hamilton