A Coquitlam child actor is set to debut in his first Netflix film, in which a band of friends discover an ancient mask, instantly transforming the movie's star into a super-powered wrestler. 
For Coquitlam's Glen Gordon, who plays a supporting role as one in a core band of friends, it's his biggest part to date. The 14-year-old Kwayhquitlum middle student has been singing, dancing and acting since he was seven-years-old, and his previous roles ranged from Microsoft commercials to Bertie in DC's Legends of Tomorrow.
But this time is something special.
"I sat down and saw a rough cut with my family," said Gordon. "It was awesome."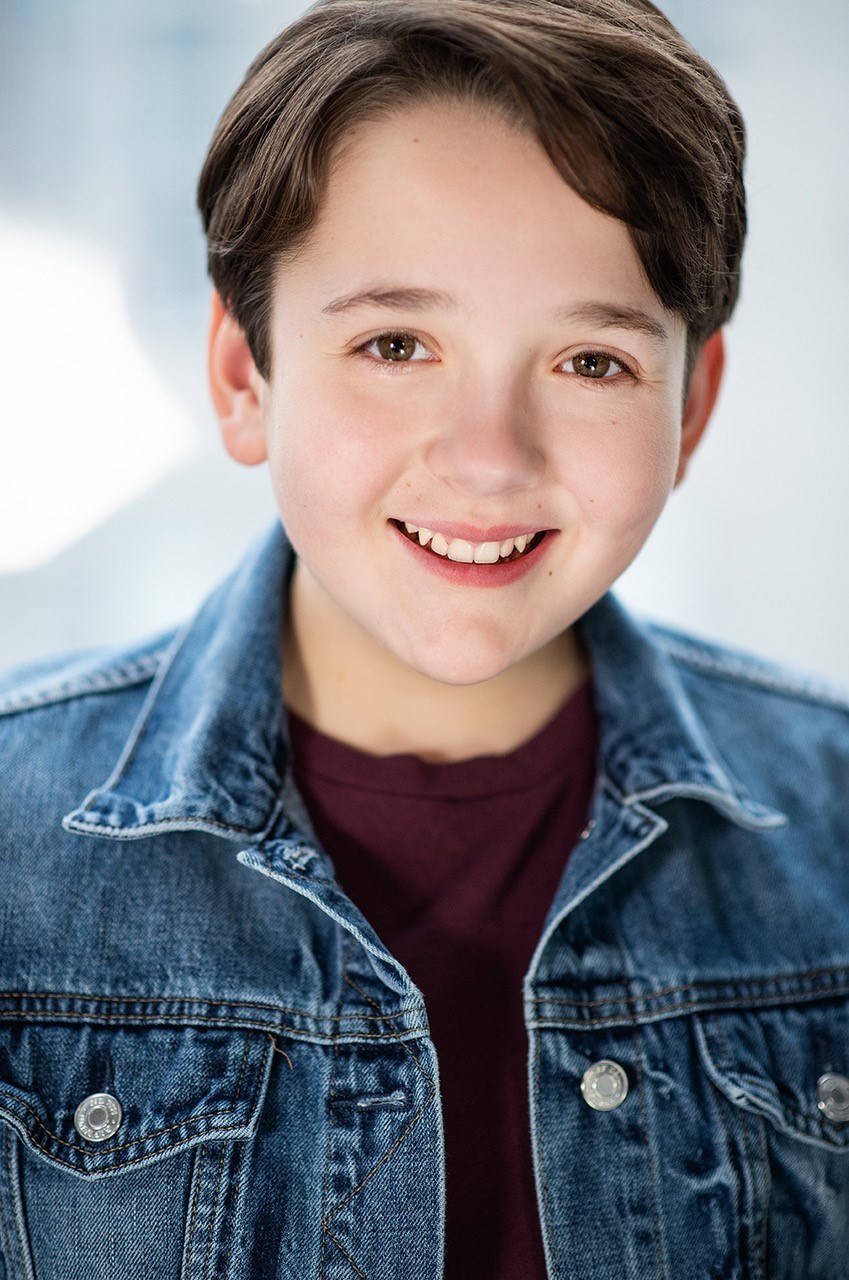 The movie, titled The Main Event, launches on Netflix Friday (April 10) and features a diverse cast of friends, including lead actor Seth Carr, who played the young super-villain Killmonger in the Black Panther. The band of friends also includes Japanese-Canadian actress Momona Tamada of Abbotsford and Indian-American child actor Aryan Simhadri.
On screen, the four friends support each other, helping Carr's character deal with his new powers that make him "super-fast and crazy strong," and which launch the aspiring wrestler into a competition to become the next WWE superstar. 
"It's kind of like Thor in that [the ancient mask] chooses the most worthy people and gives them superpowers," he said. "We support him and help him learn, figure out his powers."
But Gordon told The Tri-City News the friendship didn't end there.
"We all became best friends in real life, even the bullies," he said.
When asked what scenes stood out to him most, Gordon singled out some of the wrestling scenes, one where he performs a "new school" hip hop dance routine and another in which "the bullies" get strung up by their underwear on school lockers. 
"They were all held up by harness. They basically stayed hung on the lockers for a few hours," he said with a chuckle.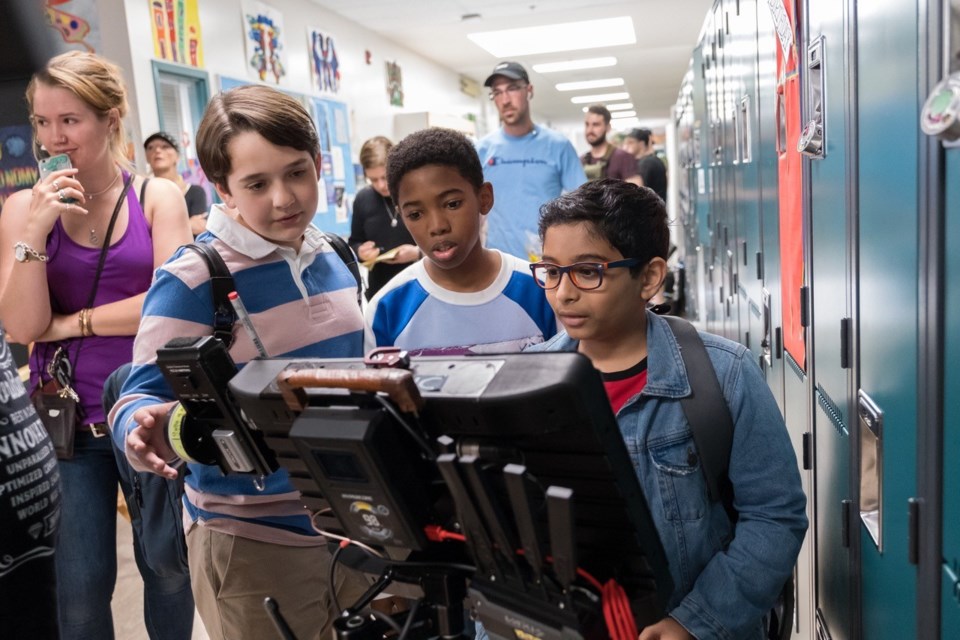 As for what the future holds, the young Coquitlam actor said he's looking forward to doing more recurring TV work, some voice-overs for animations, and maybe one day, moving to the other side of the camera. 
"I definitely like the behind the camera stuff too. A dream of mine is to be a director and director of photography," he said. 
Of course, like most industries, many productions have been put on hold as the COVID-19 pandemic grinds nearly all aspects of public life to a crawl. 
His mother, Marnie Gordon, says he's making the most of quarantine: Gordon has kept himself busy doing virtual dance classes with Coquitlam's Pulse Dance Centre and has been taking part in daily online acting classes for teens and adults run by a coach on the Sunshine Coast.
"It's a big break, but he wants to keep his skills up. It's time to work on extra things," said Marnie Gordon.
But that break also means time to be a kid away from all the bright lights — doing puzzles, riding his bike and "doing his photography."
"I really like landscapes," Gordon said. "I biked all the way to Belcarra from downtown Coquitlam the other day. I could see all the way down Indian Arm. The mountains were still snowy. It was really cool."