At least a dozen musical theatre actors with Tri-City ties won't be singing and dancing in Stanley Park this summer.
Last week, the Theatre Under the Stars (TUTS) board cancelled the season at Malkin Bowl because of the COVID-19 pandemic.
The non-profit arts society was due to present Disney's Beauty and the Beast and Hello, Dolly!
Angela Donahue, the president of School District 43's music teachers association, was set to portray Madame De La Grande Bouche in Beauty — her first time on the TUTS stage. And she was due to appear with her daughter, Claire Lundin, in the ensemble.
"We were so thrilled when we got picked," Donahue told The Tri-City News Monday. "It was going to be a dream come true."
Because of the global pandemic, Lundin also lost the final semester of her musical theatre program at Capilano University. The Coquitlam triple threat was a week away from opening night of A Chorus Line — a "bucket list" production in which she was to take on the role of Judy Turner — when Cap U shuttered its campus.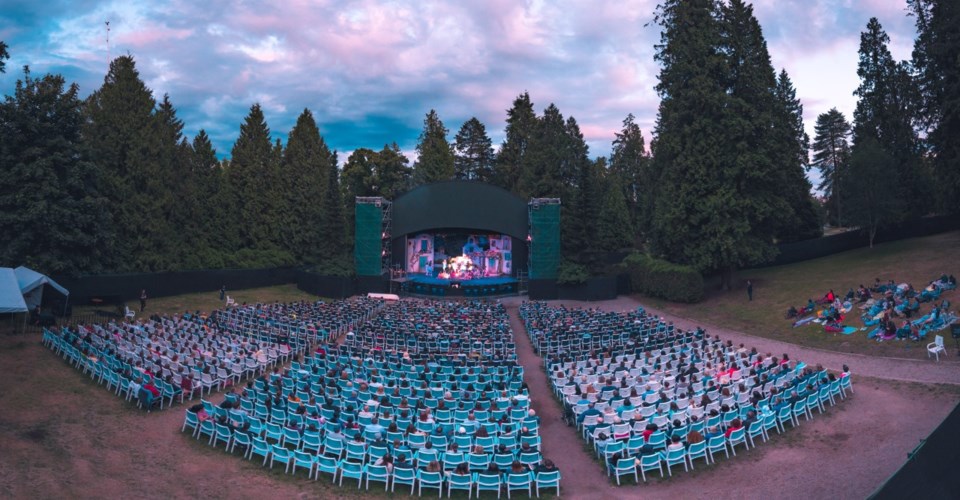 Malkin Bowl for TUTS. Photo by Shawn Bukhari

Also to play in TUTS' Beauty and the Beast was Sheryl Anne Wheaton, a dance teacher at Tri-City Dance Centre, who was due to return to the Malkin Bowl as the character Mrs. Potts. And Nicholas Bradbury, a graduate of the Traditional Learning Academy in Coquitlam, was set to take on Lefou — Gaston's sidekick.
For Hello, Dolly!, Centennial secondary graduate Tessa Trach was cast as Mrs. Irene Malloy, another lead role for her after last spring's Singin' in the Rain with the Royal City Musical Theatre, in New Westminster.
And Daniel Curalli, who is on faculty at Coquitlam's Place des Arts and recently wrapped up playing Donkey in Align Entertainment's Shrek: The Musical, was to be in the Dolly ensemble.
"Cancellation of the 2020 productions is one way we can prioritize the safety of our audiences, artists, crews, staff and volunteers while supporting our city and those working on the front lines to help flatten the curve," the TUTS board wrote in a news release last Thursday.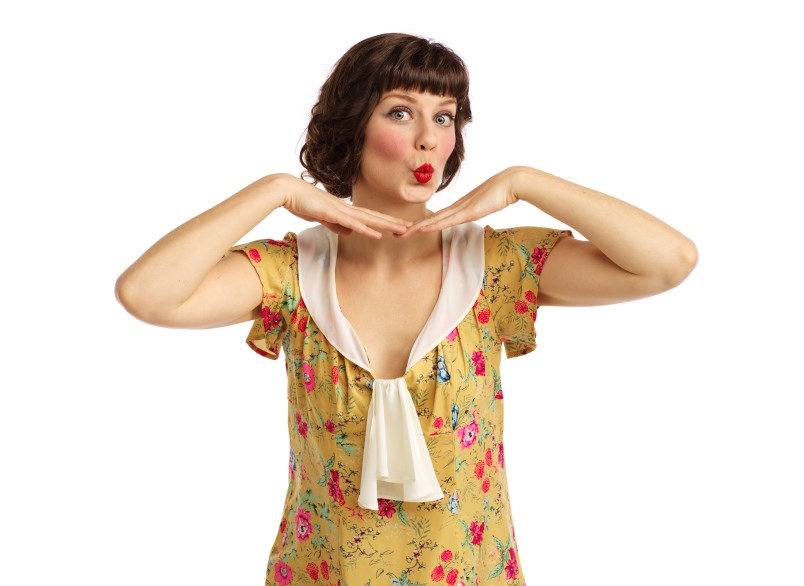 Centennial secondary graduate Tessa Trach played Kathy in Singin' in the Rain with RCMT. PHOTO BY DAVID COOPER