Derrick Carew admits he often gets a wide berth from passersby on his daily walks through Mundy Park.
Sometimes, while the Coquitlam author is on his treks and thinking about his plot line, he'll record the narrative and character quotes into his mobile device.
"There's something about movement or running that really helps me focus my thoughts a lot better," he said. "I'll be speaking into the phone and the dialogue will be about bodies on the trail. I get a lot of strange looks from people but I'm in a zone and I need to capture it."
Carew's latest thriller is a sequel to his 2014 début, titled The Killer Trail — a NeWest Press publication that was shortlisted for an award by the British-based Crime Writers' Association.
For The Weight of Blood, which was released Nov. 1, Carew continues with the adventures of Chris Ryder, a social worker at a psychiatric institute who is assigned to a patient charged with a high-profile murder.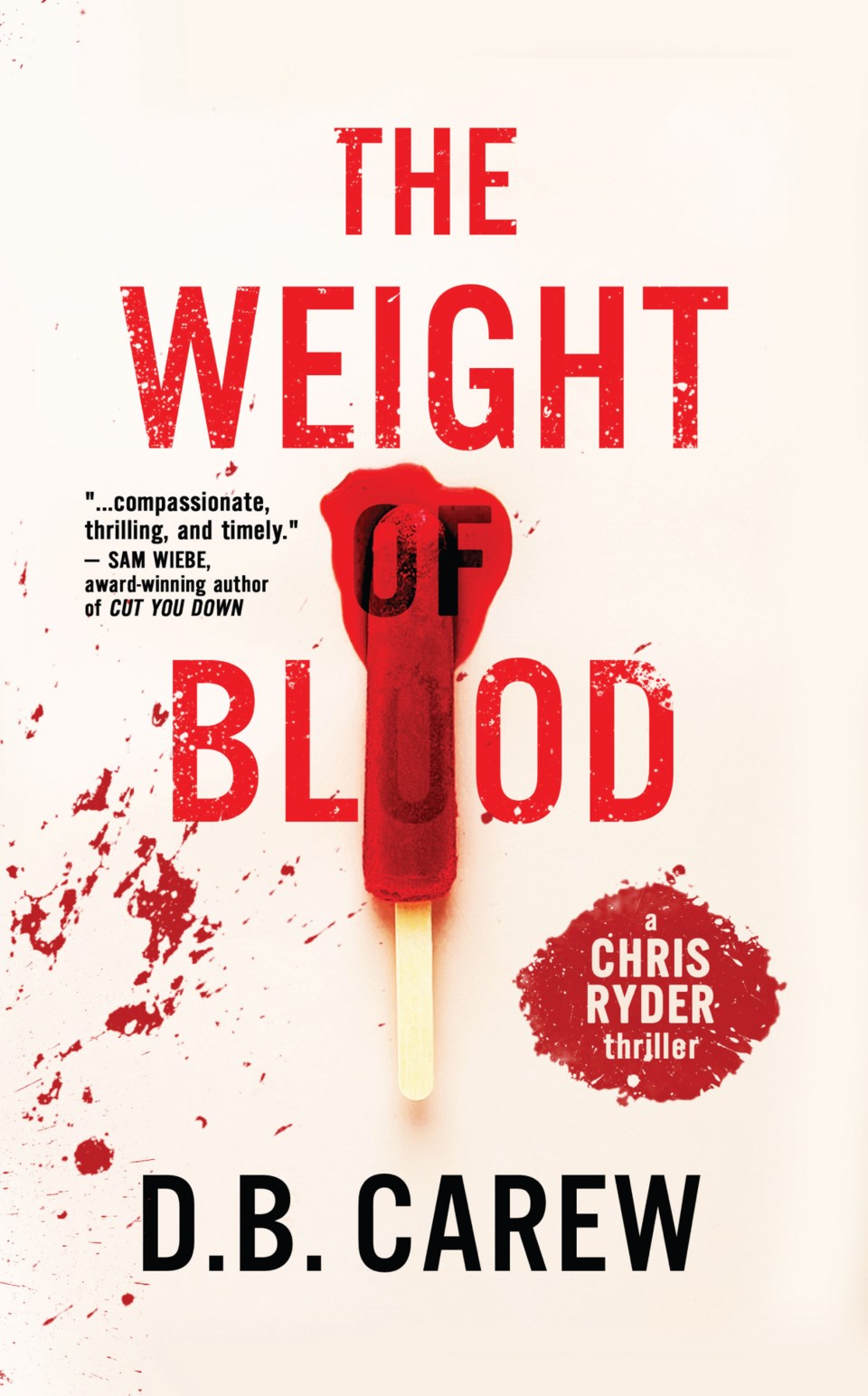 However, in this case, the suspect has autism. "The more Chris learns about [him], the more questions he has about if he committed the crime," Carew said. "Chris tracks down information that gets his own life in danger."
Asked why he introduced a character with a neurological disorder, Carew said "Marvin Goodwin" wasn't in his initial outline. "I often find that individuals who have mental health challenges can't communicate their side of the story," he said. "I thought, 'What if this person can't speak… and can't defend themselves?'"
Though his novel is fictional, Carew has had professional experience with people who are compromised with communication: For the past 22 years, Carew has been a social worker at the Forensic Psychiatric Hospital, at Colony Farm regional park in Coquitlam.
Carew said his goal, when writing, is not only to entertain but to educate readers about mental illness.
As for his final book in the Chris Ryder trilogy, Carew said he hopes to return the villain Ray Owens, who appeared in The Killer Trail. "There are a few loose ends to tie up between those two," he said.
• The Weight of Blood will have its online book launch on Nov. 17 at 5 p.m.: eventbrite.ca/e/124157956791. Visit https://bit.ly/3k6BV7C for the Facebook details. Also at the virtual event, Port Moody author A.J. Devlin will read from his second work, Rolling Thunder, which came out in the spring, and true-crime writer Norm Boucher will unveil Horseplay: My Time Undercover on the Granville Strip.