Gloria Han hasn't had much of a break since graduating.
Last year, after wrapping up her studies at the Emily Carr University of Art + Design, she was accepted as the next ceramic artist-in-residence at the Port Moody Arts Centre (PMAC).
And now that her tenure has ended, she has already set her sights abroad.
Next month, she'll be leaving for the U.S. to work on her master's degree in fine arts: She accepted a full ride scholarship to the Art Institute of Chicago.
But, before she flies off, the Gleneagle secondary grad will show the results of her PMAC residency. 
Her final exhibit, titled Dirty Laundry, opens Thursday.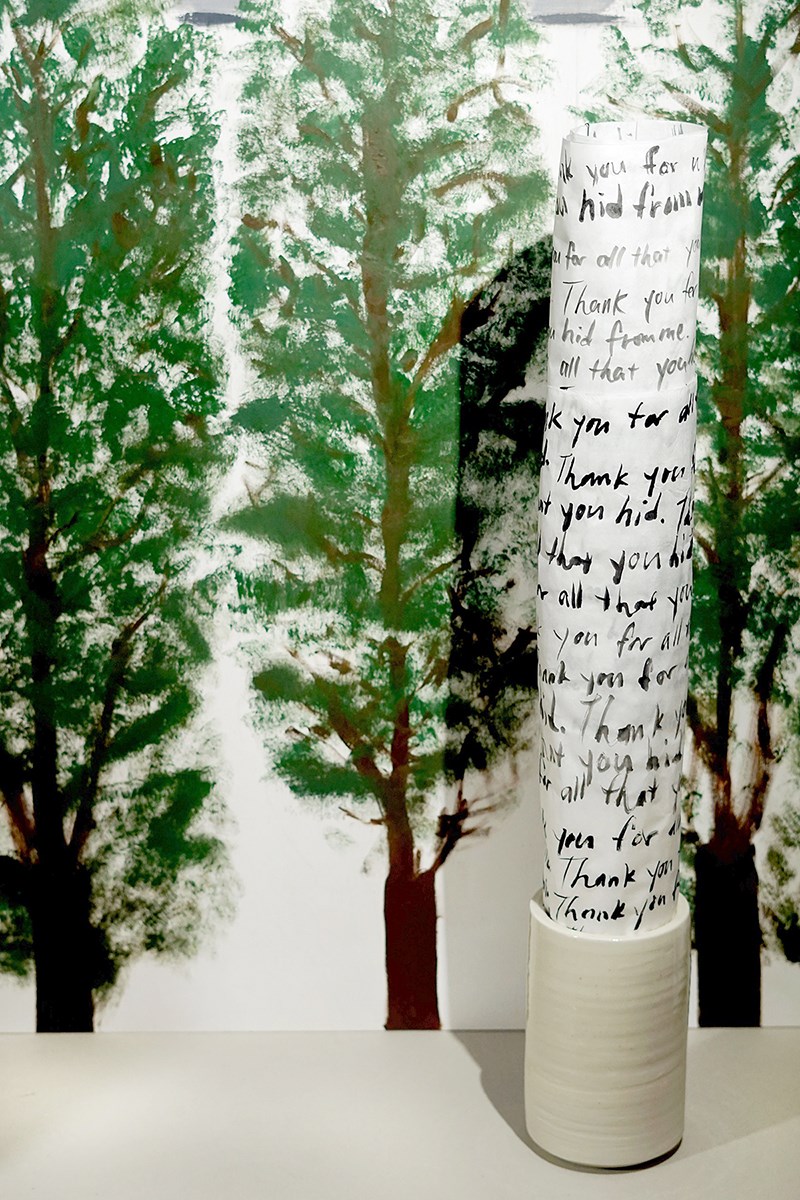 The title of her display is a nod to the immigrants who have weaved Canada's multicultural web.
A child of Korean natives, who landed here in 1993, Han said Canada has "come a long way but it also has a long way to go in accepting outsiders. It's still really hard on a social level. It feels like if I reveal too much of my culture I'm airing out my dirty laundry."
Immigrants' stories tend to have tales of financial hardship as well, she said. 
The laundry metaphor can be seen in Han's three installation pieces, each of which have between three and 25 objects — folded into Korean pottery forms. 
"I can't speak for everyone but there is a theme of underlying love," the 22-year-old said last week. "There are journeys and stories about people trying to seek a better life." 
Meanwhile, also opening Thursday is PMAC's biannual student show titled Create · Learn · Live. 
• The opening reception for both exhibits is July 20 from 6 to 8 p.m. at PMAC (2425 St. Johns St., Port Moody). Admission is free and artists will attend. The displays run until Aug. 17.
jcleugh@tricitynews.com