When Ratna Gandhi immigrated to Canada last July, she, her husband and school-aged daughter sought to find better opportunities than in their native India.
The national award-winning artist was eager to connect with other like-minded people, ply her skills and exhibit what work she had managed to bring with her.
Soon, she discovered the city of Port Coquitlam offered an artist-in-residency program, and got accepted to begin her term at Leigh Square in late June.
Gandhi was looking forward to starting her new series and meeting new people but then the pandemic struck in the spring, and her residency was put on hold.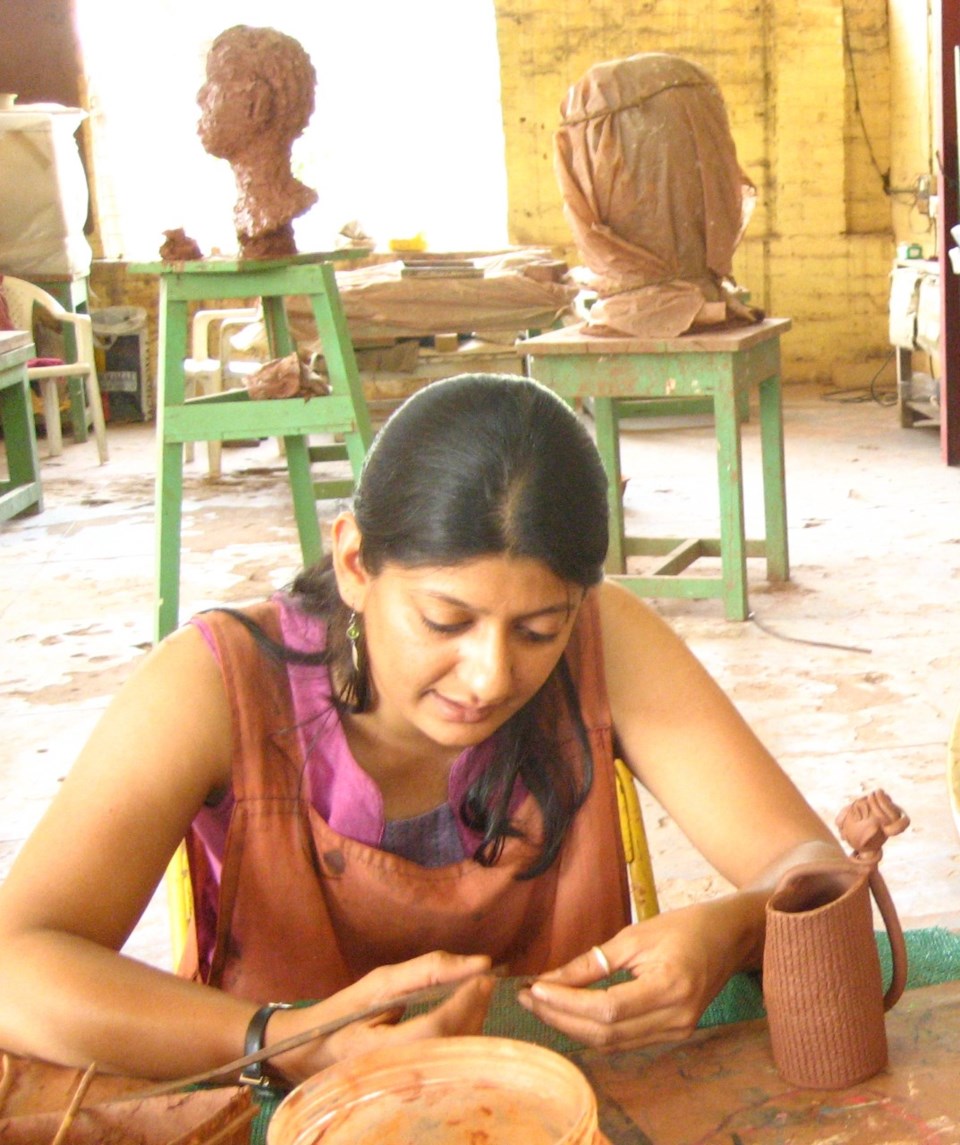 Last month, the Coquitlam resident got the clearance to launch her four-month term in The Outlet— a scaled-back project that likely won't include activities with the public.
Her studio at in The Outlet, off McAllister Avenue, where she sculpts Monday to Friday, from 11 a.m. to 4 p.m., most days, is also shut for public outreach.
"It's been a little bit different from what I had expected," she said with a sigh.
Indeed, COVID-19 has shifted the outlook for many Tri-City artists. Gandhi used to be able to get outside and search for inspiration for her pieces; however, these days, with the research component gone, her compositions are more reflective of the physical distancing barriers that society currently faces.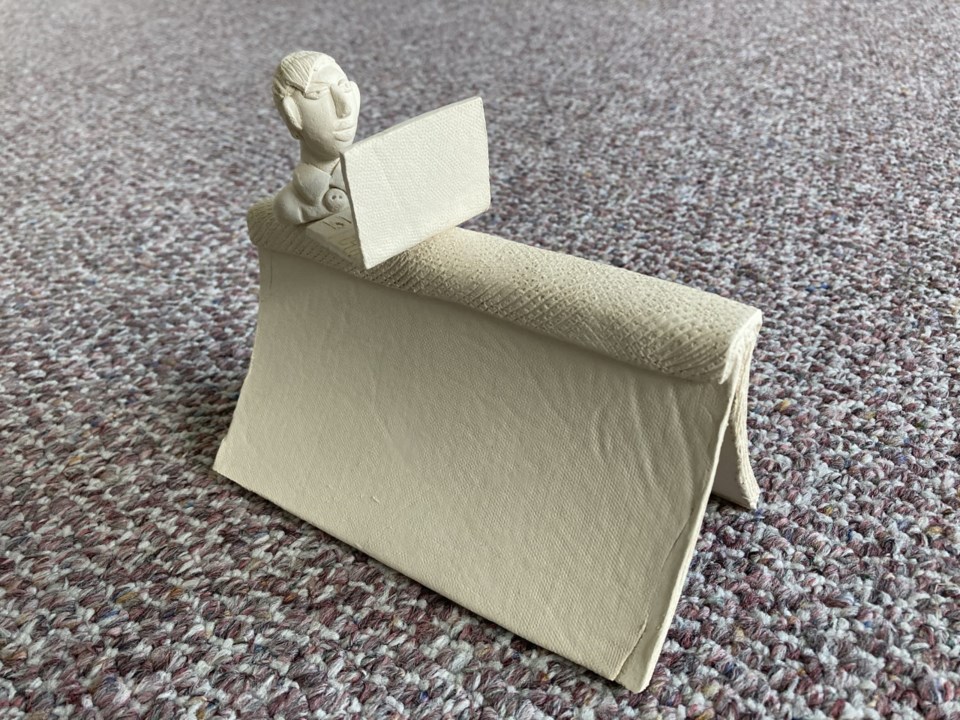 Gandhi, who has her MFA in creative sculpture from The Maharaja Sayajirao University of Baroda, points to a recent clay sculpture she created: It shows half a person perched on top of an upside-down book, glued to a laptop computer.
"This is our new way of interacting," Gandhi said, adding, "We try to get our kids away from screens but now we have no choice because their education is online. There are paradoxes to our situations. It has affected all of our daily lives."
Still, Gandhi is grateful that her residency is moving forward, and she can use the kiln in the Gathering Place. She hopes to show and sell her small ceramics in January, in The Outlet.
To contact her, email ratna@ratnagandhi.com.