Art instructors are hoping they'll see some new faces as they fire up their summer calendar of courses online or even in-person in the coming weeks.
That's because the COVID-19 pandemic seems to have sparked a burst of creativity that may inspire new-found artists to further develop their skills.
"It feels like a bit of a creative renaissance," said Fatima Amarshi, the director of PoMoArts, which will be offering 74 programs this summer, including 54 online art camps for kids and teens.
She said the downtime brought on by the closure of schools and many businesses, as well as people staying at home to minimize risk to their health from the novel coronavirus, has given them the opportunity to explore new ways to keep occupied. They're baking, crafting, painting rocks, designing window posters with encouraging messages, even chalking murals on garage doors.
"There's so much to express," Amarshi said of the blossoming amateur artists. "They're looking for ways to connect to each other."
Michelle Cheong, the owner of Hippo Art Studio in Port Coquitlam, said she's keen to reconnect with her students who've been shut out of her painting and drawing classes since mid March.
Cheong said the temporary closure of her business necessitated her own creative exploration. She said she's been teaching herself video production and editing so she can offer instruction online and she's boned up on her pastel and cold wax and oil painting skills as she expects new interest in those techniques.
"I have to be more versatile," she said. "I can't just do the same thing again."
Cheong said artists are uniquely equipped to deal with the challenges of self-isolation.
"You can absorb yourself in your environment and forget everything else," she said. "You just need a corner, a desk and paints."
Areshi said her own instructors have also been forced from their comfort zones as they navigate online instruction.
"There's a willingness to support each other to learn how to get through this," she said.
Cheong said she's also hoping to be able to see her students in person again for summer camps. To that end, she's affixed plexiglass shields in stands that will separate work stations, ordered lots of hand sanitizer and even a forehead thermometer, as well as modified her procedures to ensure physical distancing.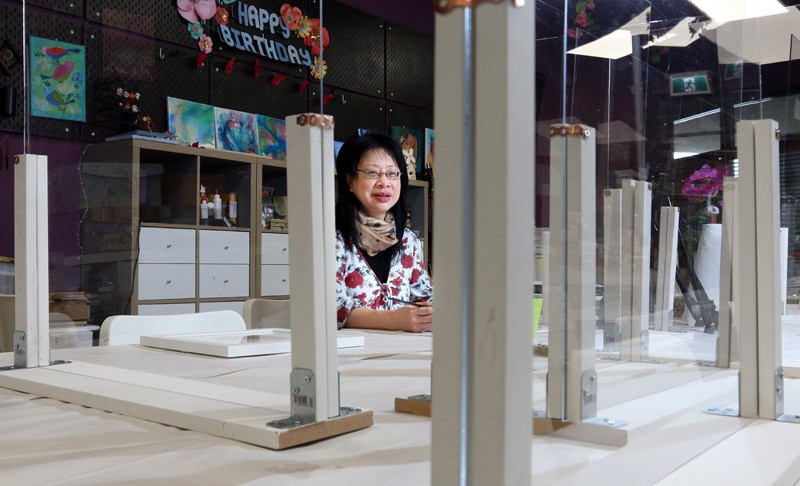 "It's a huge transition," she said.
But it's a challenge budding artists seem eager to take, Amarshi said. Especially as online instruction can remove some of the intimidation a newcomer might feel having their work seen by fellow students.
She said artistic expression can be an important tool for coping with anxiety.
"It's a chance to slow down and take it in."