Melissa Amber and River Lee won't be travelling to Toronto to see the show.
The Coquitlam photographers and conceptual fine artists, who are known as the Sisters of the Woods, have their installation — titled Geometric Memories — in The Brain Project, an art display and fundraiser for the Baycrest Foundation to build awareness about brain health.
Their "brain" piece, which last week got sponsorship from the company Muse, will be seen this and next month in the MaRS Discovery District before moving to the Yorkdale shopping centre until November, when the artwork will be sold.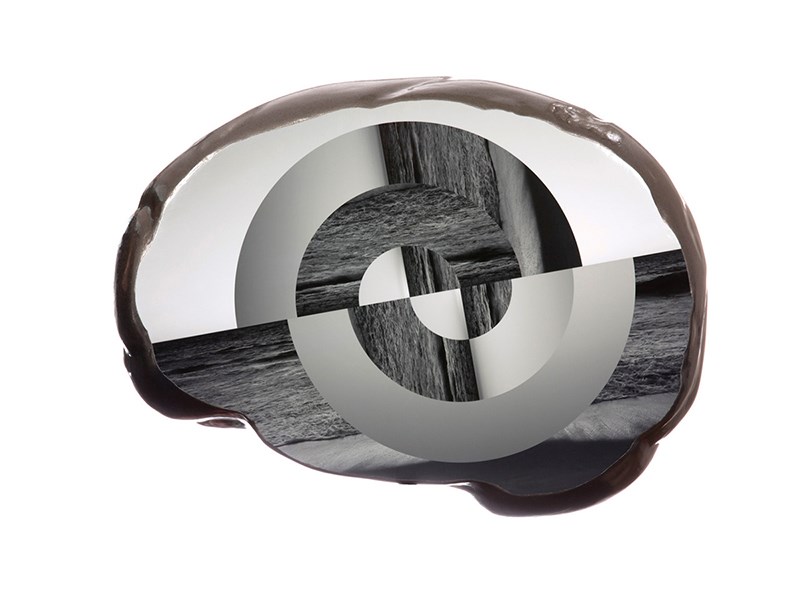 But despite being among the 50 creators chosen out of thousands of international artists to be part of the charity showcase, the sisters will not view the exhibit in person: That's because flying or driving such a long distance — from their Tri-City home to Hogtown — isn't an option.
Over the years, both women suffered multiple concussions through various accidents; now, the sisters are trying to mend their brains any way they can.
Three years ago, during a trip to California to visit with functional neurologists and other specialists, the pair came up with a new multi-media series called Transposed — a collection of abstract stories using the coastline as their backdrop — that includes Geometric Memories.
That image, created during stops to rest their tired brains, is a disjointed swirl to depict how their brains process the world around them. It's also a nod to others with head injuries and memory loss.
"Everybody takes their brain for granted," Melissa Amber said during an interview last week in Port Moody. "Until you have an injury, you never know how important it is."
In Ontario, one of every 10 people has challenges with their brain health, River Lee said, be it from an injury, dementia or Alzheimer's disease. "That's a lot," the 29-year-old said, "and that's just the diagnosed."
Brain health research and therapies are more advanced in the United States, she said, and much is still to be learned about how art heals the brain.
At Baycrest in Toronto, its facility walls are filled with artwork to help patients mark where they are, and to soothe their minds. It can jog memories and offer a burst of colour as well.
For the sisters, art is their profession.
River Lee, who holds a photography diploma from the Northern Alberta Institute of Technology in Edmonton, works with Melissa Amber on projects at home. "All of our art is focused on the brain," said Melissa Amber, 35.
Using a Sony 7 A Mark 2, they often head into the forest around Buntzen Lake to gain inspiration. And scenes from their series — including Woman + Wolf and Transposed — have been recognized at major international competitions and featured in magazines; their images are also now for sale via Saatchi Art.
Still, art isn't their only passion.
Recently, the sisters started Upgraded Brain (instagram@upgradedbrain) with the goal to turn it into a foundation to support holistic brain health.
"The hardest part is that it's invisible," River Lee said of her brain injury. "There are so many people suffering out there who aren't getting the care they need from their family or doctors because nobody can see your brain."
For those with post-concussion syndrome, like the Sisters of the Woods who have compounding damage, "the chance for reoccurrence is 30%," River Lee said. "Unless it's treated properly — and especially in the beginning — it's a long road ahead."
jcleugh@tricitynews.com
@jcleughTC 
Brain+Art
• every organ is connected to the one under your hat. It controls everything including your view of art;
• art increases brain connectivity and brain plasticity (growth of new brain cells);
• viewing art lifts empathy and tolerance, and encourages human connection;
• art eases burdens of chronic pain and health conditions;
• creating art trains the brain to concentrate on details and enhances problem solving skills;
• art provides the brain a distraction, giving the brain a break from thoughts.
courtesy of instagram@upgradedbrain