This past summer, about a dozen members of the Port Moody Rock and Gem Club carpooled twice to Princeton for a weekend fossil dig.
The Interior area is well known for rock and gem hounding as it has one of the best collections in the world of Eocene Epoch fossils.
Whatever natural disaster happened during that time period about 50 million years ago, it left a sedimentary deposit that perfectly preserved the region's flora and fauna with such detail that the webbing from an insects' wings can be studied in minute detail.
The trips yielded dozens of finds for the club, with fossils showing the leaves of metasequoia and deciduous trees, ferns, grass and pine needles. In the mountains of shale, they even uncovered bug outlines.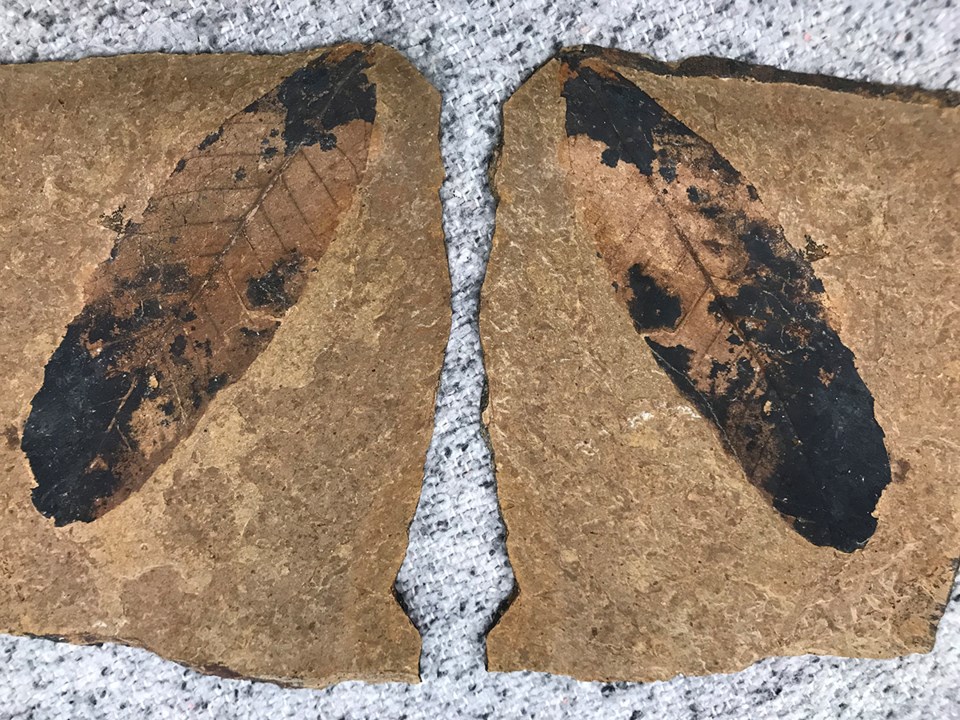 The fossils capture just what the region looked like back then: A subtropical climate with lots of insects — much like today's Louisiana swamp lands, said Andrew Danneffel, organizer of the Port Moody Rock and Mineral show, which runs this weekend at the Kyle Centre.
Titled Petrified 2: Another Look at Fossils and Mud Jaspers, the event has the biggest fossil collection in the 41-year history of the club's annual show.
And much of what the group pulled out of Princeton will be on display.
Four-year club member Jasmine De Vera-Pilling said she was thrilled with her fossil discoveries.
"It's such an adrenaline rush when you find something with so much history. It makes you want to keep looking for more and not give up. But there are only so many hours in the day."
De Vera-Pilling often brings her fossils, rocks and minerals to Cedar Drive elementary, where she teaches, to allow her young charges to explore.
"The kids are very fascinated by them and love to touch them," she said during an interview Monday, noting she ties the objects with history and geology lessons and relates them to Minecraft and Pokémon Go hunting games. "The students share the same enthusiasm I do. They want to learn everything about them."
Danneffel said he sees fossil digs as a way of saving history, collecting them before they're ruined by the elements and erosion.
Still, fossils won't be the only attraction on this weekend's program.
Rod Bartlett and Brennan Martens of the Vancouver Paleontological Society will have a 14-foot replica Bellusaurus dinosaur skeleton exhibited while educator Erica Williams will return for interactive displays.
De Vera-Pilling will also run a gem panning demonstration, using tailings from the club's back shop at Kyle Centre, and vendors will be on site.
As well, there'll be a silent auction every half hour, with bids taken for a chance to win special rocks and gems.
••••••
What: Petrified 2: Another Look at Fossils & Mud Jaspers
When: Saturday and Sunday 10 a.m - 5 p.m.
Where: Kyle Centre (125 Kyle St., PoMo)
Cost: By donation
Contact: www.portmoody.rocks