Cloche hats, silk georgette evening wear and hand-beaded handbags are among the dozens of women's garments and accessories on show at Coquitlam's Mackin House this fall and winter.
Following up on the Coquitlam Heritage Society's display A Man's World: 1900-'20, Rising Hemlines: An Exploration of 1920s Fashion takes the viewer on a journey of women's wear after the First World War and through the Roaring 20s.
Curated by Jasmine Moore — and using pieces from Vancouver fashion historian Ivan Sayers as well as Claus Jahnke — the exhibit guides guests through three time periods and modern era looks.
Moore starts her tour in the living room at Mackin House, an Edwardian home built during the Fraser Mills heyday, that highlights the three silhouettes: the youthful, high-waisted appeal to the war hero, from 1917 to '21; the mid-decade, when hems dropped and the figure disappeared; and the "flapper" period, from '26-30.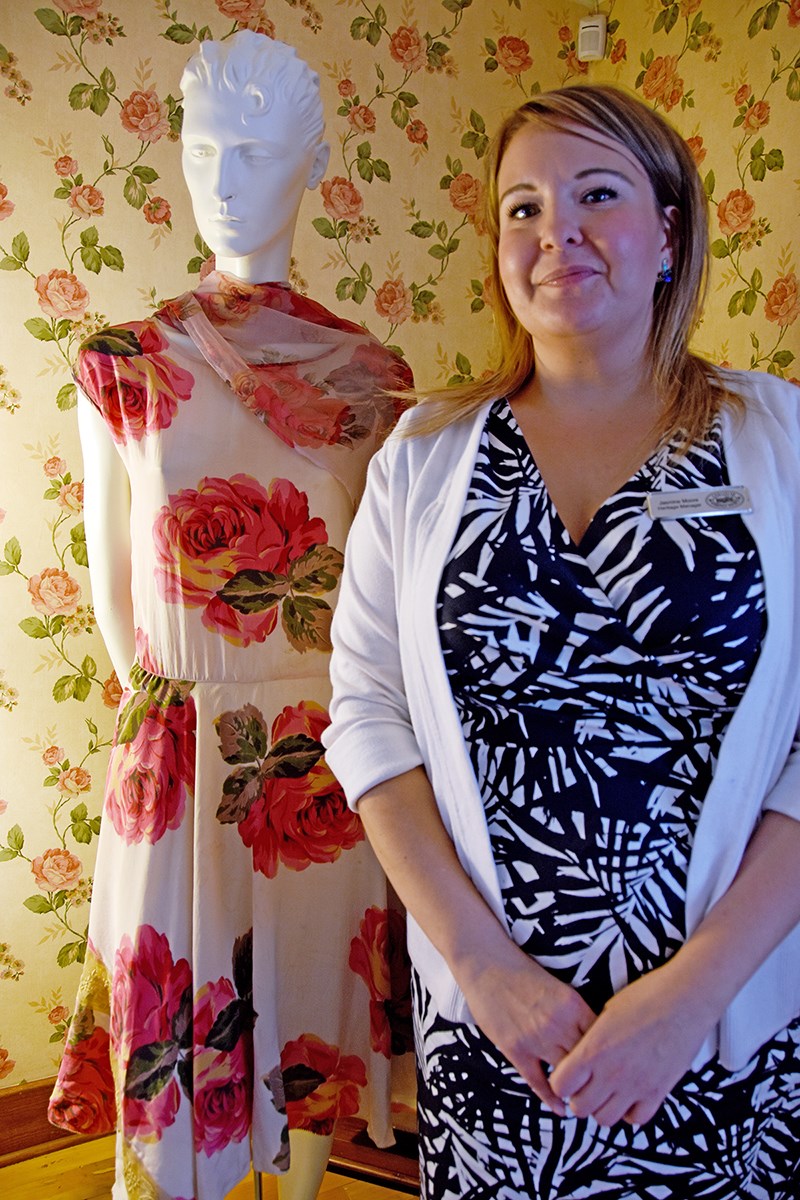 Moore has 25 figures to showcase Sayers' dresses and intimates and, to add context, posters and a display screen to describe what was happening in the world — politically, culturally, etc. — at the time.
In short, the war was over and women felt liberated, which was reflected in the fashion.
Historically, too, it was an important decade with women starting to gain the right to vote in the U.S., Canada and Britain and, overseas, with the discovery of King Tut's Tomb in 1922. 
That latter find translated to Egyptian motifs in clothing, with bead work resembling the Sphinx and pyramids and new colours like Mummy's brown and Nile green (a 20's Singer sewing machine in the exhibit also has an Egyptian image).
Still, there's more than just French dresses and silk lingerie in the show.
In a kitchen corner, Moore and Sayers present three outfits of what women at work donned — including a pair of overalls, pinched at the waist with buttons that Sayers uncovered in his native Summerland, and cotton garments (typically with a gingham pattern) topped with aprons.
But the biggest contrast for how women dressed can be seen in "grandma's room," where Moore offers examples of what grandmother would have worn in her 30s, for instance, compared with her daughter and granddaughter's get-up, at the same age.
The clothing becomes more loose — and, in some cases, disappears (especially with the corset) — with each generation. "The fashion was always changing and adapting to the day," Moore said.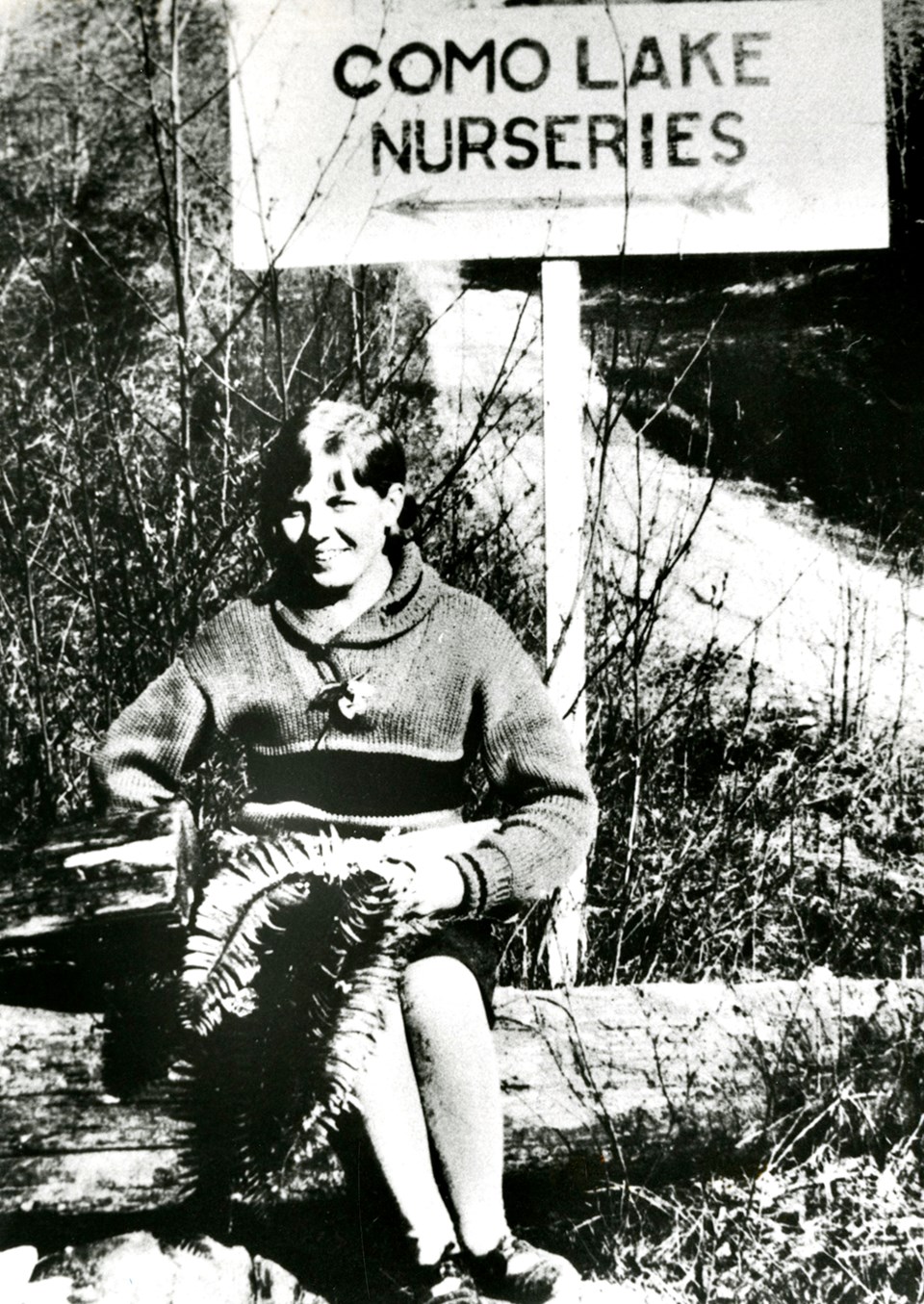 With the emancipation also came the need for sports wear, which Moore presents in the form of a raw silk tennis dress, a kid's black wool knit swimsuit — that parents could rent from the city of Vancouver — and a bicycling costume.
Moore, who met Sayers in 2010 while working for the city of Surrey as a collections, exhibition and curatorial assistant, said she tried to make the exhibit relevant to Coquitlam residents. 
During the 20's, nearby Fraser Mills sawmill would have been at its height and the women raised their families in Maillardville, walking to stores or social events along muddy streets.
Moore also included in the display interactive games, allowing visitors to create fashion statements on magnet dolls and a game to guess 1920s slang.
• Rising Hemlines: An Exploration of 1920s Fashion at Mackin House (1116 Brunette Ave., Coquitlam) ends March 3. Admission is by donation. Mackin House is open Tuesday to Friday from 11 a.m. to 5 p.m. and Saturday from 10 a.m. to 4 p.m. Call 604-516-6151 or visit coquitlamheritage.ca.
jcleugh@tricitynews.com 
RECEPTION
Join Ivan Sayers, Jasmine Moore and members of the Coquitlam Heritage Society at Mackin House (1116 Brunette Ave.) on Dec. 9 from 1:30 to 4 p.m. for Fashionable Christmas Cocktails.