They were farmers and fishermen, miners and loggers, rail and road builders.
And, because of their backgrounds in British Columbia, they proved to be a hardworking, resilient lot on the battlefield, too.
In total, B.C. sent 55,570 residents to fight in the First World War — one in seven men, the highest rate of any province in Canada — with the 620,000-strong Canadian Expeditionary Force.
They fought for duty and honour, adventure and heroism. But many also escaped the downturn in the economy, which had soured in 1913, and left them jobless.
Their war efforts — including at Ypres in Belgium (1915) and Vimy Ridge in France (1917), the latter solidifying Canada's place on the world stage as an independent nation — are revisited in a Royal BC Museum touring exhibit, now on show at the Port Moody Station Museum until Sept. 23.
Coinciding with the last year of the WWI centenary, the display — titled British Columbia's War 1914-'18 — features 12 panels in English and French describing the campaign (of which 88 Port Moody residents enlisted) on the front lines and at home.
There are photos of the 102nd (North British Columbians) Battalion at Courcelette, France, before an attack in September 1916 as well as an image of Nanaimo flying ace Maj. Raymond Collishaw in France in 1918; he was the second highest-scoring Canadian pilot in WWI.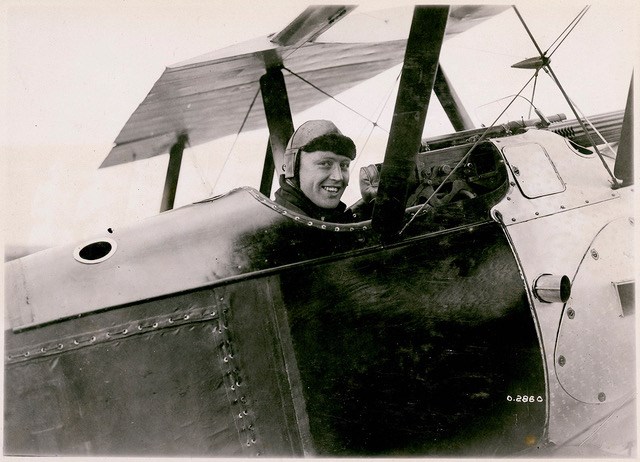 As well, the panels feature celebratory scenes from Ladysmith as well as the unveiling of the Chilliwack war memorial in April 1923.
There are replicas of letters, postcards, photos, a ration book and a diary from the era plus a video with black and white footage of servicemen leaving Victoria harbour.
Still, the exhibit also describes how British Columbians also supported the Allied forces at home by hosting fundraisers, building victory gardens and recycling scrap metal, among other things; Sitka spruce trees in Haida Gwaii were also felled to make the frames for British fighter planes while active submarines stopped in at the Ioco refinery in Port Moody to fuel up.
Kate Kerr, Royal BC Museum's travelling exhibits co-ordinator, said the exhibit has opened in 12 venues around B.C., from Trail to Port Alberni, and "although it was scheduled to travel only until 2018 through funding from Heritage Canada, it continues to be booked into 2019," she told The Tri-City News this week.
Curated by Lorne Hammond — in consultation with Paul Ferguson, Royal BC Museum's registrar, who is a WWI expert — the content is based on feedback from museums around B.C.
"The message was clear that museums wanted to have stories from B.C. to which communities can relate and add their local content," Kerr said. "Museums particularly wanted to engage with students who would be seeing the exhibit."
Kerr said Port Moody was a perfect fit for the exhibit given the museum's WWI centenary lecture series, since 2014, and its trench dig.
"The staff at the Port Moody Station Museum have gone far beyond what any museum — let alone one of this size — usually achieves in bringing the story of World War One to their community," she said, adding, "I feel that the tour of this exhibit around the province wouldn't have been complete without a stop here."
Co-ordinator Markus Fahrner said the Port Moody museum's partnership with Royal BC Museum has been successful: In the past year, the local facility has hosted two displays from Victoria — the first, a show titled Meeting the Moodys, ran last fall.
"Both of their exhibits have been very topical for this area," he said, "and we were pleased the Royal BC Museum was able to loan them to us."
• British Columbia's War 1914-'18 can be seen at the Port Moody Station Museum (2734 Murray St.) every day from 10 a.m. to 5 p.m. until Sept. 23. The exhibit is funded in part by the Port Moody and Coquitlam Legion branches and the Port Moody Heritage Society.
 
jcleugh@tricitynews.com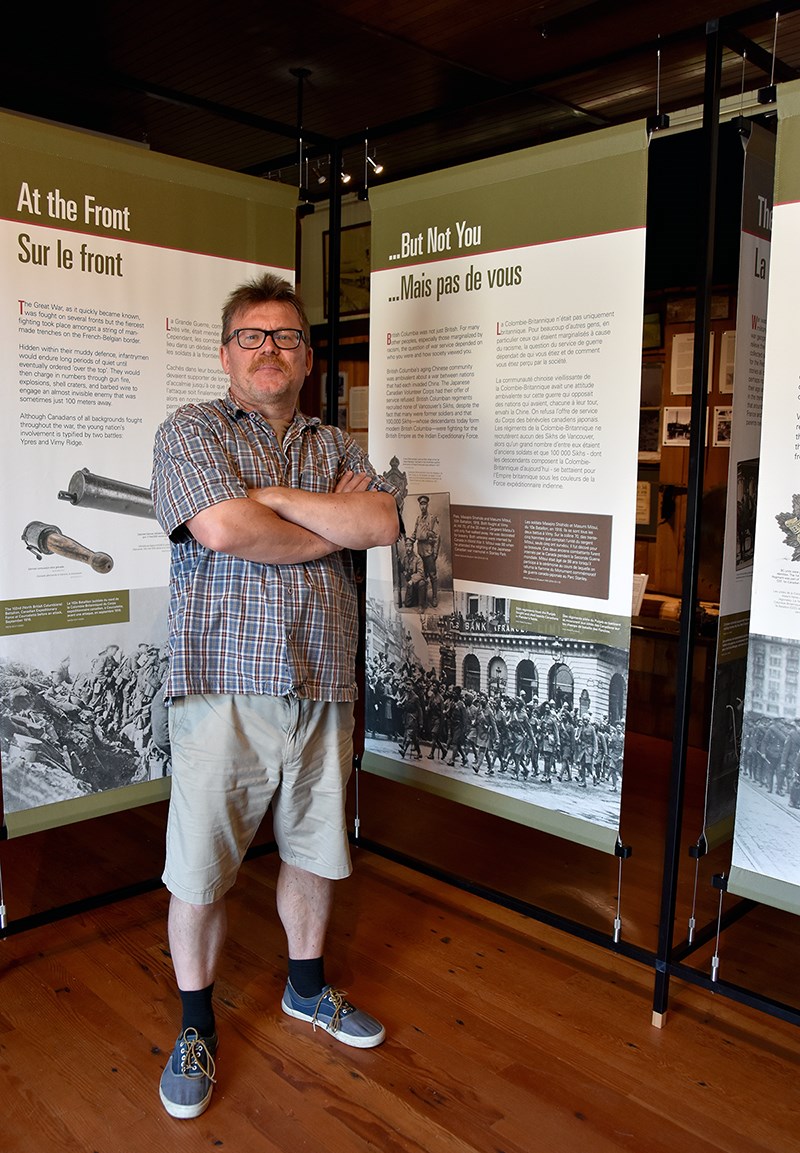 NEXT UP
Do you have an ancestor who served in WWI?
In November, the Port Moody Station Museum will host a series called 11 Days of Remembrance to highlight the war efforts of Port Moody and Tri-City residents' late relatives.
Call museum co-ordinator Markus Fahrner at 604-939-1648 or email info@portmoodymuseum.org. 
WWI LINKS
royalbcmuseum.bc.ca/exhibitions/past/ the-great-war/
learning.royalbcmuseum.bc.ca/pathways/ british-columbia-remembers-the-great-war/
learning.royalbcmuseum.bc.ca/pathways/ documents-and-diaries/
transcribe.royalbcmuseum.bc.ca/
learning.royalbcmuseum.bc.ca/pathways/oral- history/listen/
learning.royalbcmuseum.bc.ca/playlist/ the-call-went-out/