A former Ranch Park elementary school teacher has a new book out about a fictional student who's making her way through Grade 3.
Next Wednesday (March 18), Coquitlam resident Eileen Holland will release Sophie Trophy Too, a 103-page chapter book geared to children ages seven to nine years that follows the adventures of a girl trying to fit in and find friends.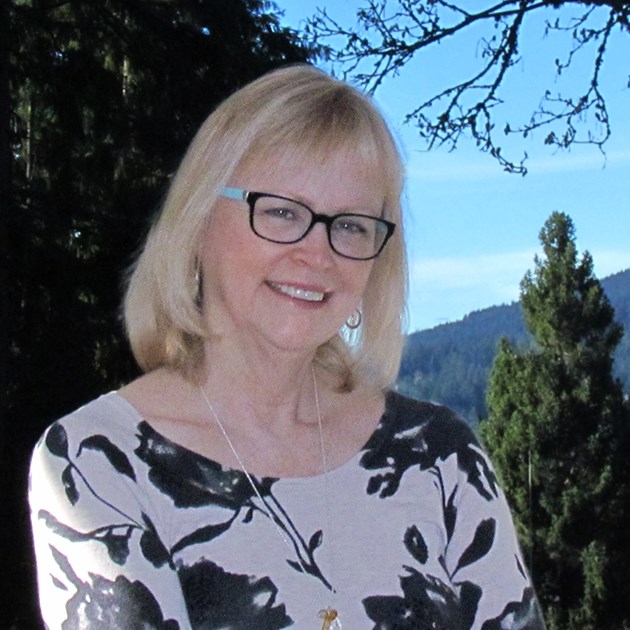 Eileen Holland is a former teacher at Coquitlam's Ranch Park elementary.
Holland said her debut book, released last March to coincide with National Save a Spider Day, had "incredible reviews" and was especially popular with readers named Sophie or Sophia; its narrative centred on Sophie attempting to locate a spider that had escaped from a jar.
For her follow-up work, however, Holland penned a story about Sophie's quest to get the attention of the "cooler and more confident" Hailey.
"She loves to laugh and she's showing an interest in Sophie but Sophie keeps messing up every time she gets near her. Her behaviour is off."
"It's funny but you feel sorry for Sophie because she keeps defeating her goal," Holland continued. "She falls over a chair, she gets caught for being goofy, she wrecks the girl's painting but Sophie realizes Hailey has insecurities too: Hailey isn't as confident and perfect as she thought."
To compound her struggle, Sophie — who has Attention Deficit Disorder — also has to reckon with Hailey's new friendships with her best buddies.
Holland will sign copies of Sophie Trophy Too at Chapters (38-2991 Lougheed Hwy., Coquitlam) on Thursday, March 19 from 11 a.m. to 3 p.m. and March 28 from 1 to 4 p.m. The sequel is available through Chapters, Western Sky Books in Port Coquitlam, Crwth Press and amazon.ca.