With Tri-City arts and culture centres closed until further notice because of the global pandemic, their staffs have had to get creative to keep now isolated arts enthusiasts engaged.
While a few venues such as PoCo Heritage and Coquitlam Heritage are calling for artistic submissions and offering tips during the self-isolation period (see below), a Port Moody gallery is showcasing its current exhibits virtually.
Tomorrow (Wednesday), PoMoArts — formerly known as the Port Moody Arts Centre — will launch its digital gallery tour series, which features artists talking about their collections as well as engagement challenges, and even a "Wine and Webinar" artist talk.
Gallery manager Janice Cotter designed the outreach project with Caitlin Hill, PoMoArts' communications and digital marketing co-ordinator, as a way to celebrate artists' achievements, to promote the sale of their work and to highlight the arts centre's programs and services.
Using a mobile device, the pair videotaped the two solo exhibitors — Lori Popadiuk and Meghan Spence — plus eight members with the Tri-City Potters discussing their displays.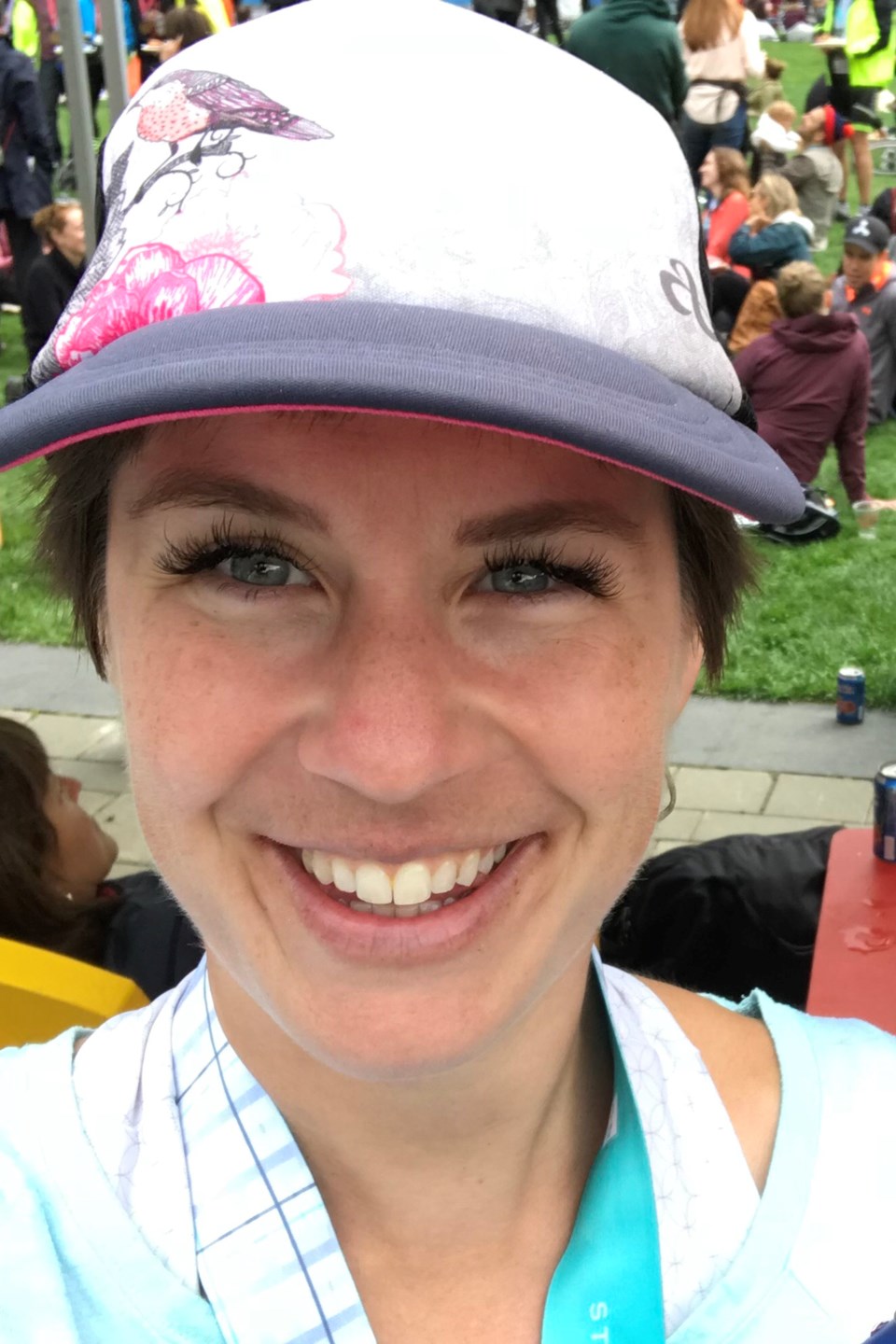 Artist Meghan Spence
The first Adobe Spark video puts the limelight on potter Gillian McMillan, a longtime Port Moody resident who was a champion for converting the old city hall building on St. Johns Street into a civic arts facility; Potters president Ronald Boersen's video goes up April 9.
Viewers can leave comments and ask questions for artists to answer, Cotter said.
Popadiuk will also get interactive: April 10 at 7 p.m., viewers can log on to her "Wine and Webinar" via the online meeting app Zoom to talk about her series in the Ann Kitching Gallery called Shapeshifter, a set of black and white paintings (more information will be available via pomoarts.ca).
As for the sale of items from the shows, Cotter said the pieces are now back in the hands of the exhibitors and can be purchased directly from the artists; PoMoArts is not taking a cut of the proceeds while the venue is shuttered.
Still, as the provincial health emergency continues, there will be more virtual opportunities for PoMoArts, Cotter said.
"We've got lots of ideas and we are working to see what we can do to honour our artists," she said. "Right now, we're operating day by day while we try to flatten the curve with this virus. It's a learning curve for us, too."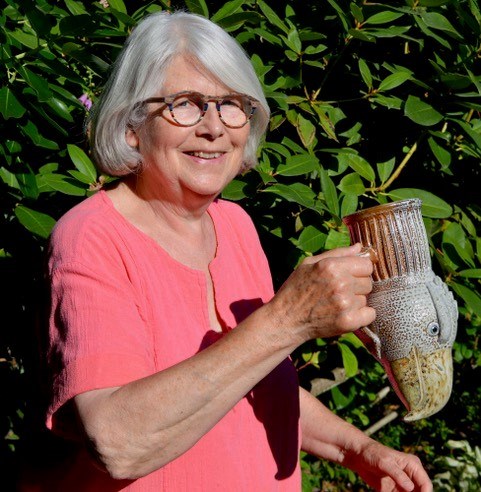 Potter Gillian McMillan
LIVING HISTORY
• PoCo Heritage is calling for artistic submissions for QUARAN-TALES, a new remote online program. Stories, poems, drawings and photos during self-isolation or in quarantine will be posted on its social media channels and website. Enter via pocoheritage.org.
• Coquitlam Heritage has its Journal Project: Capturing History Unfolding, asking participants to write down their thoughts about self-isolating. Those records can be donated to the Coquitlam Heritage Society to be part of the permanent collection. Visit coquitlamheritage.ca/the-journal-project or use the hashtag #HistoryUnfoldingCoq2020.
• Port Moody Station Museum wants residents to record their thoughts and observations to be donated to the museum's collection so future generations can get a sense of what it was like to live through the current health crisis and the changes in daily routines it precipitated. To learn more about the live history project as well the museum's virtual initiatives, go to portmoodymuseum.org, visit its Facebook page at Portmoodyheritagesociety or email info@portmoodymuseum.org.