Tri-City doctors and pharmacists are ramping up the distribution of flu vaccines and will be vaccinating the public at two outdoor clinics — one each in Port Coquitlam and Port Moody — beginning Nov. 2.
The goal is to encourage people to get their shot by making it easy and to provide safer ways for people to get it during the COVID-19 pandemic.
"We really want to highlight that people need to get it," said Kristen Ash, executive director of the Fraser Northwest Division of Family Practice. "That's what Dr. Bonnie Henry is saying. The big challenge is 'how do I get it.'"
As many as 100,000 doses of the flu shot will be distributed to Tri-City residents in November at the clinics that people can register for online. In addition to a drive through clinic, an indoor clinic will also be available, Ash said.
The program, a partnership between the Fraser North Division, family doctors, pharmacists and community volunteers, is being initiated during the crucial lead up to the fall flu season,
With influenza potentially deadly for older and health-compromised individuals and challenging to deal with during COVID-19 pandemic because both share the same symptoms, getting a flu shot is more important than ever.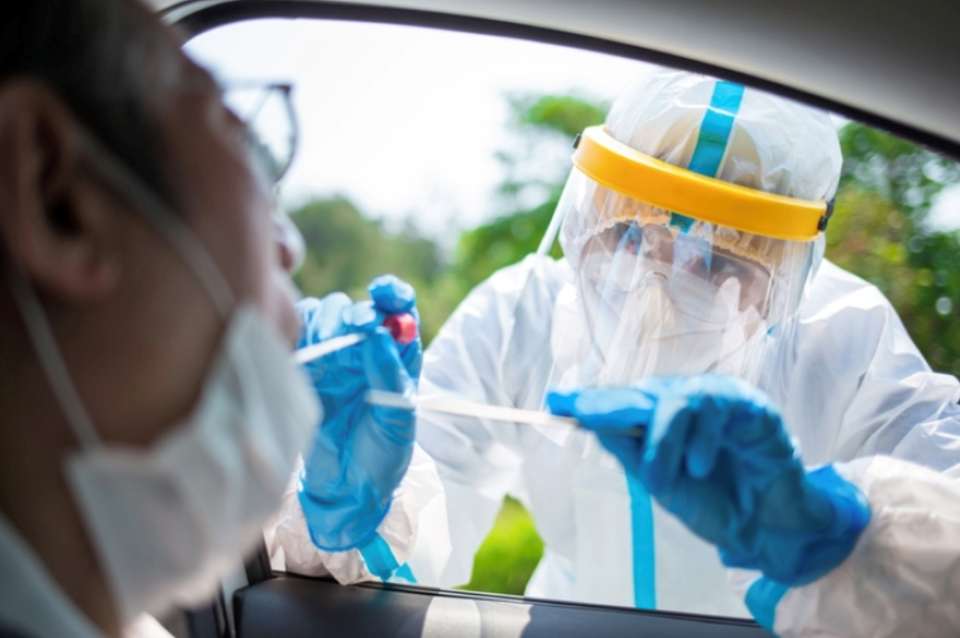 MORE OPTIONS
These clinics will give the public more options for immunization against the flu, especially as pharmacies and clinics are offering a limited number of flu vaccinations this year to preserve the health and safety of their patients and staff during the COVID-19 pandemic. 
It is exceptionally important this year to get the flu shot, according to the Fraser North West Division, as preventing the flu will keep B.C.'s health system from being overwhelmed by twin waves of flu and COVID-19.
Each outdoor flu-clinic provides a drive-thru service and a walk-in option and will have tents set up outside. Pre-registration is required and is by appointment only. These clinics will be operating between the hours of 8 a.m. and 8 p.m. Dates and locations for each city can be viewed on the FNWD website.
VOLUNTEERS HELPING OUT
Ash said the clinics have been welcomed by the cities of Port Moody and Port Coquitlam, where space is being provided in recreation centre parking lots, one at the PoMo rec centre and the other at the Hyde Creek rec centre.
And she said dozens of local volunteers are expected to help out in what is being described as a community effort to encourage people to get their flu shot. Among the volunteer will be members of the Port Moody Rotary, Ash said, and local high school students who will be helping to direct traffic as a way to get their volunteer hours.
Coquitlam physical, Dr. Kathleen Ross, who is also the president of the Doctors of BC added her words of encouragement to spur Tri-City residents to get their flu shot.
In a statement Ross said: "This cold and flu season brings with it the risk of increased numbers of respiratory illnesses, hospitalizations and death relating to both flu and our current pandemic. The flu vaccine reduces your risk of flu related illness, not COVID-19. However, in conjunction with current public health measures of physical distancing, increased hand washing, masking and staying home when you are sick, increasing the number of flu vaccinated people will help to decrease flu related hospitalizations and preserve valuable healthcare resources needed to treat those ill with COVID-19," stated Coquitlam physician Dr. Kathleen Ross, who is also president of the Doctors of BC.
An outdoor clinic for New Westminster residents is also being arranged, with more details to come.