Rabih Alkhalil is now Canada's most wanted man.
It's been three months since the accused killer from a 2012 Vancouver homicide escaped from the North Fraser Pretrial Centre in Port Coquitlam this past summer, and he remains at large as very little information has come forward to move the case forward.
Now, $250,000 is up for grabs for anyone that submits information that ultimately leads to the 35-year-old man's arrest — a collaborative reward between Metro Vancouver Crime Stoppers and Bolo Program.
"It is unknown if Rabih Alkhalil is still hiding in Canada or has been successful in fleeing the country. Alkhalil is known to use fake identity documents and passports," Bolo's profile of Alkhalil reads. The initiative uses social media, technology, and innovative engagement to encourage everyone to be on the lookout for Canada's most wanted criminals.
"Anyone offering Alkhalil assistance in evading arrest may be considered an accessory after the fact and face charges."
Before 7 p.m. on July 21, Alkhalil was reported missing to Coquitlam RCMP from the pretrial centre — located at 1451 Kingsway Ave. — appearing to be disguised in similar clothing as two suspects that helped him break out.
He was then transported in a white Ford Econoline van away from the jail, which was later found at an "abandoned location" by local Mounties.
On Aug. 9, investigators said they had established the vehicle's route, but no other details were released citing the case was active and ongoing.
"Alkhalil was standing trial for murder when he escaped with the assistance of two accomplices posing as contractors," Bolo's profile continues.
"On Aug. 30, 2022, after his escape from the North Fraser Pretrial Centre, a jury found Alkhalil guilty of first-degree murder, the crime for which he was standing trial in British Columbia."
Criminal record
Alkhalil was extradited from Greece for the trial, which alleged his involvement in the January 2012 death of Sandip Duhre, who was gunned down in a busy restaurant at the Sheraton Vancouver Wall Centre.
Alkhalil is known to have contacts around the world, including Canada, the United States, Asia and Europe, and speaks three languages: English, French and Arabic.
Coquitlam RCMP told the Tri-City News on Aug. 9 the detachment was collaborating with regional, national and international agencies in hopes of finding Alkhalil.
In addition to a Canada-wide warrant, an Interpol red notice has been issued for his arrest.
"Take no action to apprehend Alkhalil yourself. He may be armed and dangerous," Bolo states.
"He is a very dangerous criminal with a lengthy criminal record and extensive ties to organized crime."
According to Bolo, Alkhalil was sentenced to life in prison in 2017 for first-degree murder of a man in a Toronto coffee shop and was added a concurrent 20-year sentence for conspriacy to commit murder.
In 2020, Alkhalil was sentenced to eight years for drug trafficking in Québec.
Have you seen them?
Alkhalil is described as:
Middle Eastern
5'10"
165 pounds
Small to medium build
Short black hair
Dark brown eyes
Two birthmarks on left cheek
Faint scar above nose
Known aliases...

Rabi, Robby, Robbi and Rabih Al Khalil
Philip Betencourt Furtado and Philip Bettenecourt Furtado
The two suspect accomplices have been described as:
Suspect One
White
Last seen wearing...

White hard hat
Face mask
Black shirt with a high visibility vest
Black pants
Black gloves
Black boots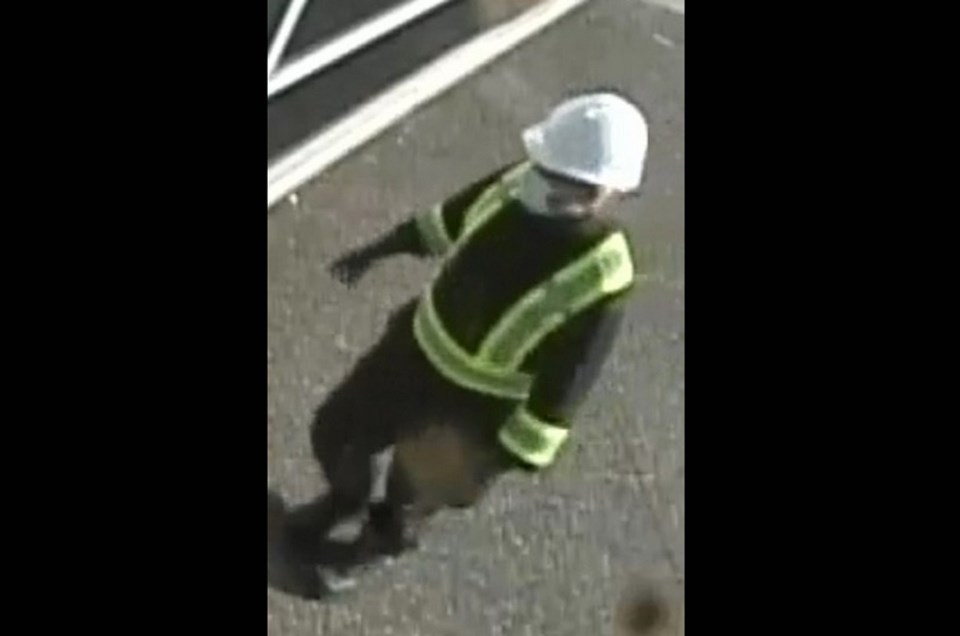 Suspect Two
White
Last seen wearing...

Black ball cap
Face mask
Glasses
Black shirt
Black pants
Black gloves
Black boots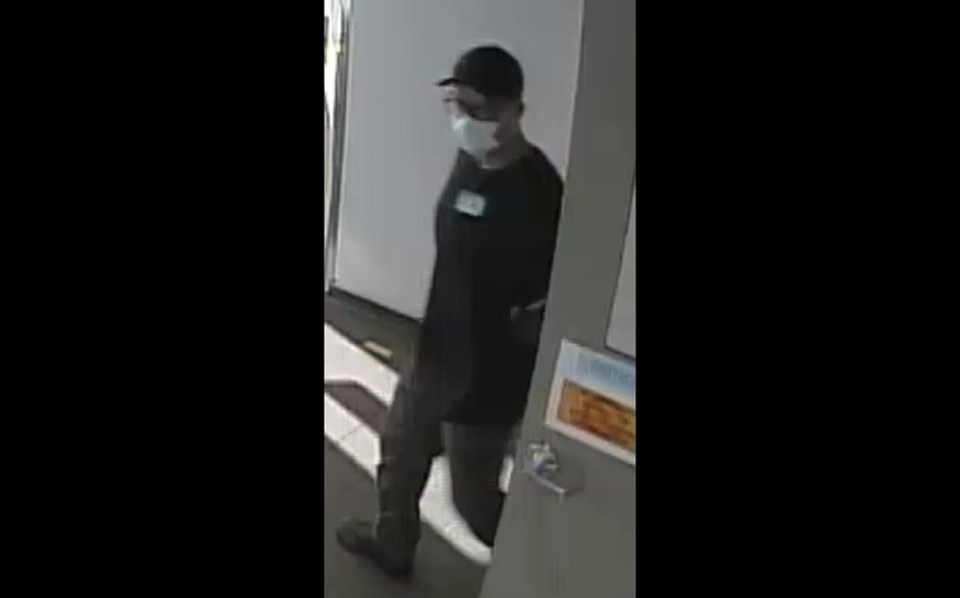 If Alkhalil or the suspects that helped him escape are seen, the public is strongly urged to not approach them and call 911 immediately.
Anyone with more information on Alkhalil and the suspects, or their whereabouts, is urged to call Coquitlam RCMP at 604-945-1550 and ask for the major crime unit, anonymously contact Crime Stoppers at 1-800-222-8477 or go online to www.solvecrime.ca.
You can also contact Coquitlam RCMP's Bolo representative at 1-877-687-3377 or email coquitlam-bolo@rcmp-grc.gc.ca.
- with a file from Jeremy Hainsworth, Glacier Media