Three people have died in seniors care homes in the Tri-Cities as a result of the COVID-19 pandemic, The Tri-City News has learned.
Two of the deaths, including one on Thursday, occurred at the Dufferin Care Centre in Coquitlam, while the third death took place at the Shaughnessy Care Centre in Port Coquitlam, according to case load data obtained from the Ministry of Health and emails sent from the facilities to family members. Both care homes are in lockdown, with a further 13 infected with the coronavirus at Dufferin and three more at Shaughnessy. 
In interviews with family members at Dufferin, the largest care home outbreak in the Tri-Cities, the picture inside is one of lockdown and isolation.
Port Moody resident Heidi LaFaive said she hasn't seen her mother, who suffers from Alzheimer's, since February.
Before the outbreak, LaFaive said staff treated her mother "like family."
"We saw what was going on in the world and decided to take all precautions… to stay away," she said.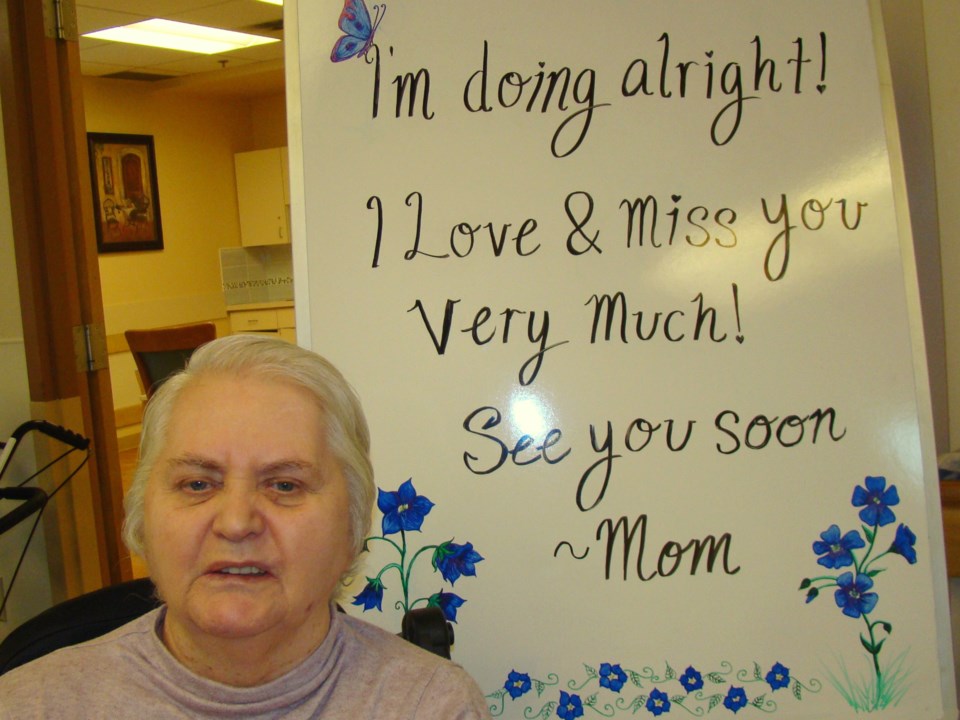 On March 20, Fraser Health announced the first test-positive case of the coronavirus  in a staff member at the care home. LaFaive said she heard about it in a letter the next day.
"It started with a worker upstairs where my mom was," she said. "It progressed every single day. They were checking temperatures at lunch. Fraser Health came in."
In those final weeks of March, the initial eight people in contact with Dufferin's patient zero were isolated and remained symptom-free, said LaFaive.
LaFaive remembers a nurse telling her, "Once it gets in, it's hard to get out. It just passes from one person to the next."
That's when the outbreak sprung up on the first floor, among staff in the kitchen, and later the residents. 
As staff went into isolation, Dufferin struggled to get the workers they needed to do laundry, provide housekeeping and dietary care, and run recreation programs for residents (only the laundry department is now fully staffed, according to an April 16 email to families).
The care home has outsourced its meals for 11 days now, according to a post on Dufferin's Facebook page.
When LaFaive looked at the deaths ramping up at the Lynn Valley Care Centre on the North Shore, a feeling of helplessness set in, she said. Living only a few minutes away from the facility makes the separation between her and her 72-year-old mother that much harder. 
Some family members of residents at Dufferin and Shaughnessy have been going up to the windows to say a quarantine-friendly, "hello," and others decorated the windows with artwork.
But as the Dufferin facility has lost staff, even meetings over FaceTime have been cut, said LaFaive.
"It's really hard to be so close and feel like your hands are tied. You can't do anything," she said.
LaFaive said she takes some comfort in the fact that while her mother's degenerative disease affects her brain, she remains physically strong. 
Still, she said, "there's so much that we don't know, how this is happening."
To try and get a sense of control over her life, LaFaive started reaching out to friends on Facebook to raise money for material in short supply at Dufferin, she said. Donations came in, and she bought three non-touch thermometers for Dufferin staff, followed by 100 surgical masks. Another 100 isolation gowns are on their way.
"It is really hard. You want to blame someone. But there's no one really to blame. By the time that people find out they have it, it's too late," she said.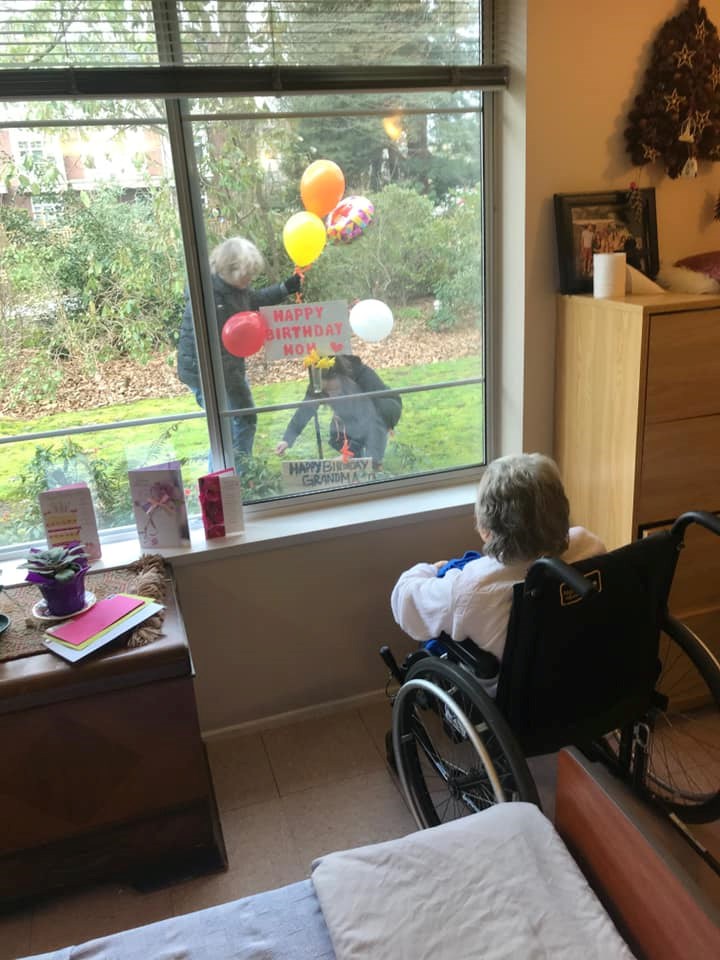 Following widespread transmission of the virus between several care homes across Metro Vancouver, provincial health officer Dr. Bonnie Henry ordered all care workers in long-term care facilities to stick to one facility. At Dufferin, family members were informed Thursday staff would be assigned to a dedicated unit within the building. 
"Other steps include appropriate application and removal of personal protective equipment [PPE], and the use of individual slings [cloth component of a personal lift] and closely monitoring hand hygiene practices," wrote an assistant at West Coast Seniors Housing Management, Dufferin Care Centre's Vancouver-based parent company.