The Tri-Cities' health delivery area has reported 587 cases of COVID-19 in the past week, a 48.7% increase over the previous week.
The Fraser North health delivery area — which in addition to the Tri-Cities, includes Burnaby, New Westminster and Maple Ridge — has now registered 2,996 cases since January.
The numbers build on historical data released today by BC Centre for Disease Control indicating that cases of COVID-19 more than tripled in October. Of the 783 cases reported in the Tri-Cities from the start of the pandemic until Oct. 31, nearly half — 363 — were reported last month.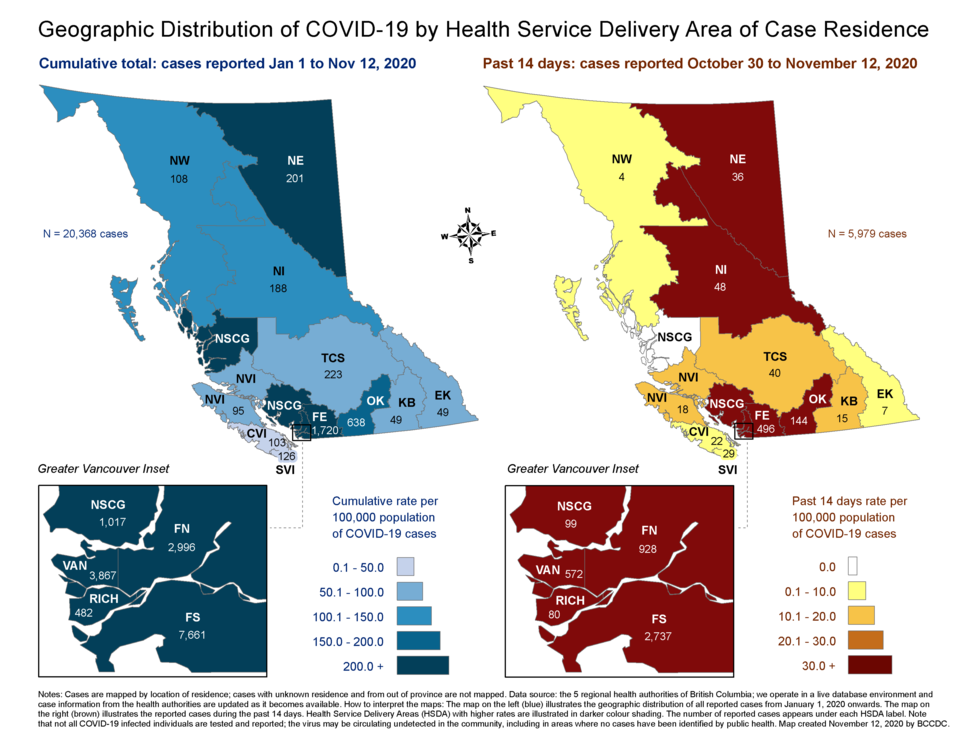 Dr. Bonnie Henry announced four new deaths and 1,130 new cases over the last two days, including a record 594 cases over the last 24 hours.
New modelling from the BCCDC indicates cases of COVID-19 are doubling across the province every 13 days. 
That's put pressure on contact tracers, whose work is critical to understanding and isolating the virus before it's transmitted further.
"We're reaching our limits," said Dr. Henry, urging Metro Vancouverites to heed her latest public health orders.