The Tri-Cities health delivery area has reported 96 cases of COVID-19 in the last week, up slightly from the first week of October when 88 cases were reported. 
To date, Fraser North — which in addition to the Tri-Cities includes Burnaby, New Westminster and Maple Ridge — has recorded 1,506 cases since the start of the year. 
But compare this week's 96 new cases to early September when 135 new cases were reported, and infection rates have fallen by 29%. 
The numbers reflect a reporting period in which Miller Park and Mundy Road elementary schools, both in Coquitlam, reported COVID-19 exposures.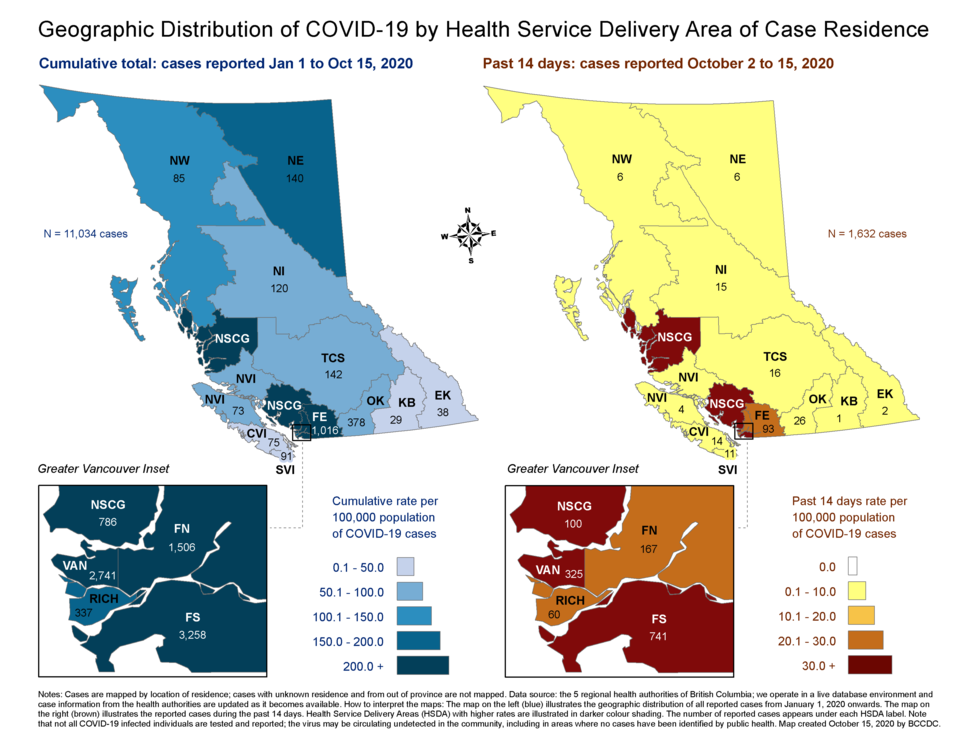 Across B.C. Friday, health officials announced another 155 cases and one new death, bringing the provincial total to 11,189 confirmed cases of COVID-19 since the start of the pandemic
Of those, 1,513 are active and 3,713 people are under active public health monitoring due to exposure of known cases of COVID-19, according to Ministry of Health press release Friday.
Another 72 people are in hospital, including 26 in an intensive care unit.